A campaign against domestic violence has taken off in Saudi Arabia.
Libra Productions, a music management agency and audio production company, has shared a number of photos on Facebook and Twitter over the past week or so, daring men to hit women and discover the consequences of their actions.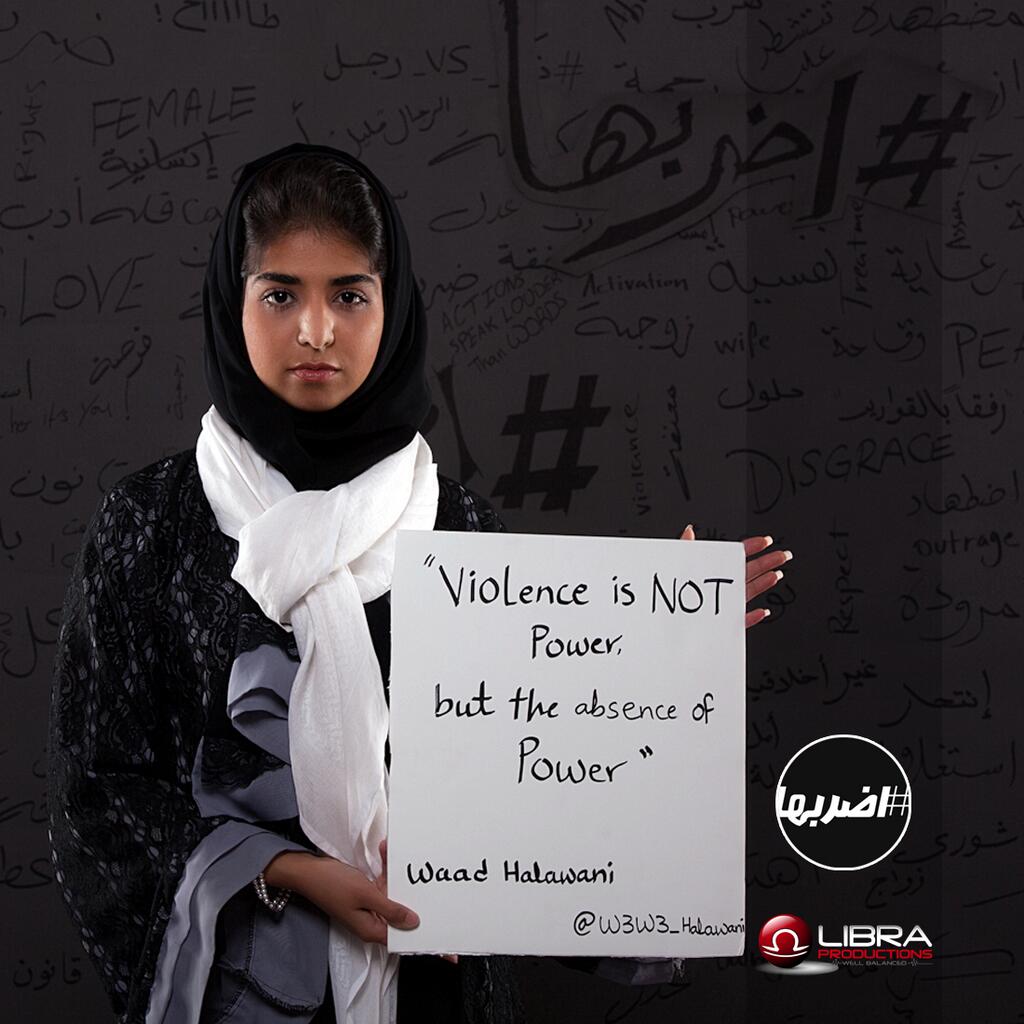 Men, women and children hold signs adorning messages such as "Just because you are male doesn't necessarily mean you are a man" and "I'd kill myself if I ever thought of hitting you." Many of the tweeted photos have dozens of retweets.
Al Jazeera claimed the campaign has received a large response, particularly from men. An official from the national family protection program said three in 10 women in Saudi Arabia are victims of domestic violence.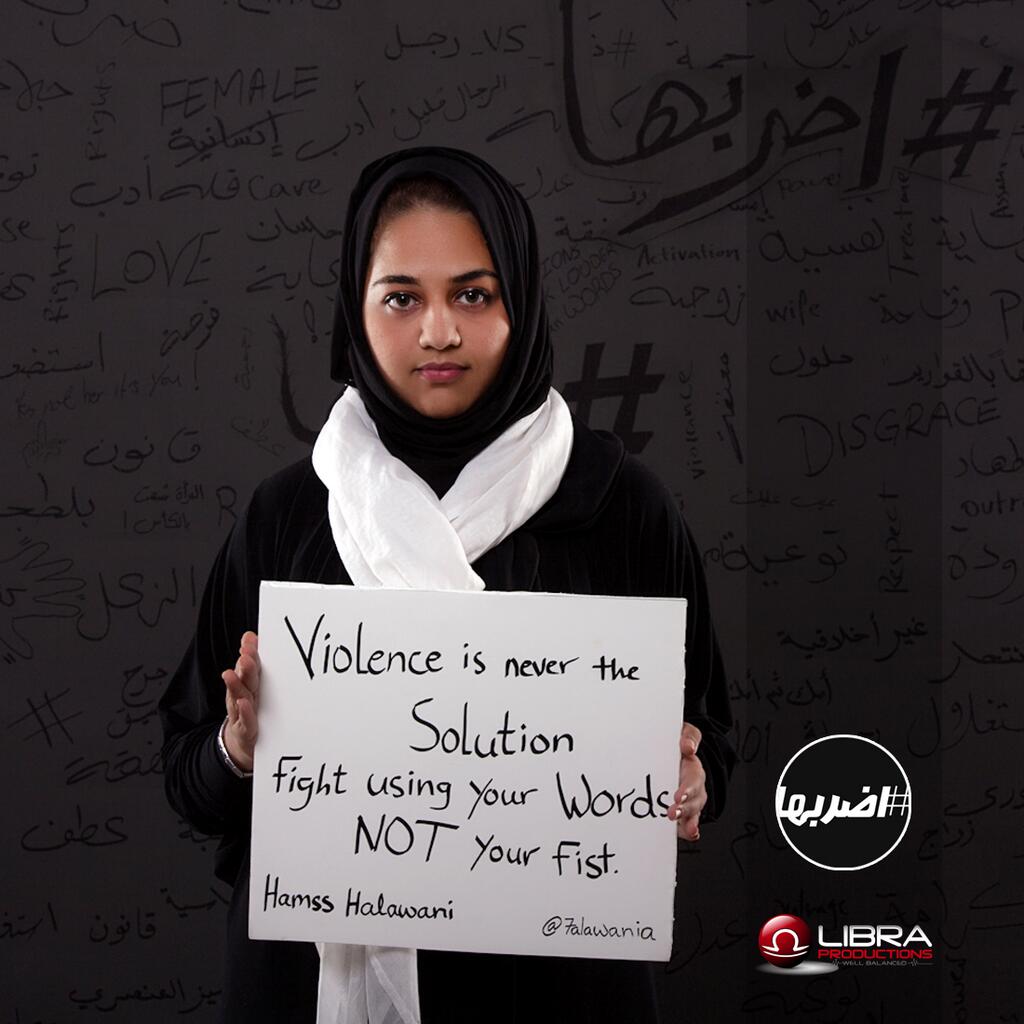 While there are currently no laws prohibiting domestic violence, Tech President noted, one advocacy group is currently attempting to push through legislation that would see men punished for abusing their wives.
The patriarchy of Saudi culture also came under the spotlight this week when a writer advocated for sexual harassment of women cashiers in order to force them out of the workplace and back to their homes. His comments ignited a fiery debate on Twitter.
Yet it seems there are those who seek to develop Saudi Arabia into a progressive nation where there is true gender equality.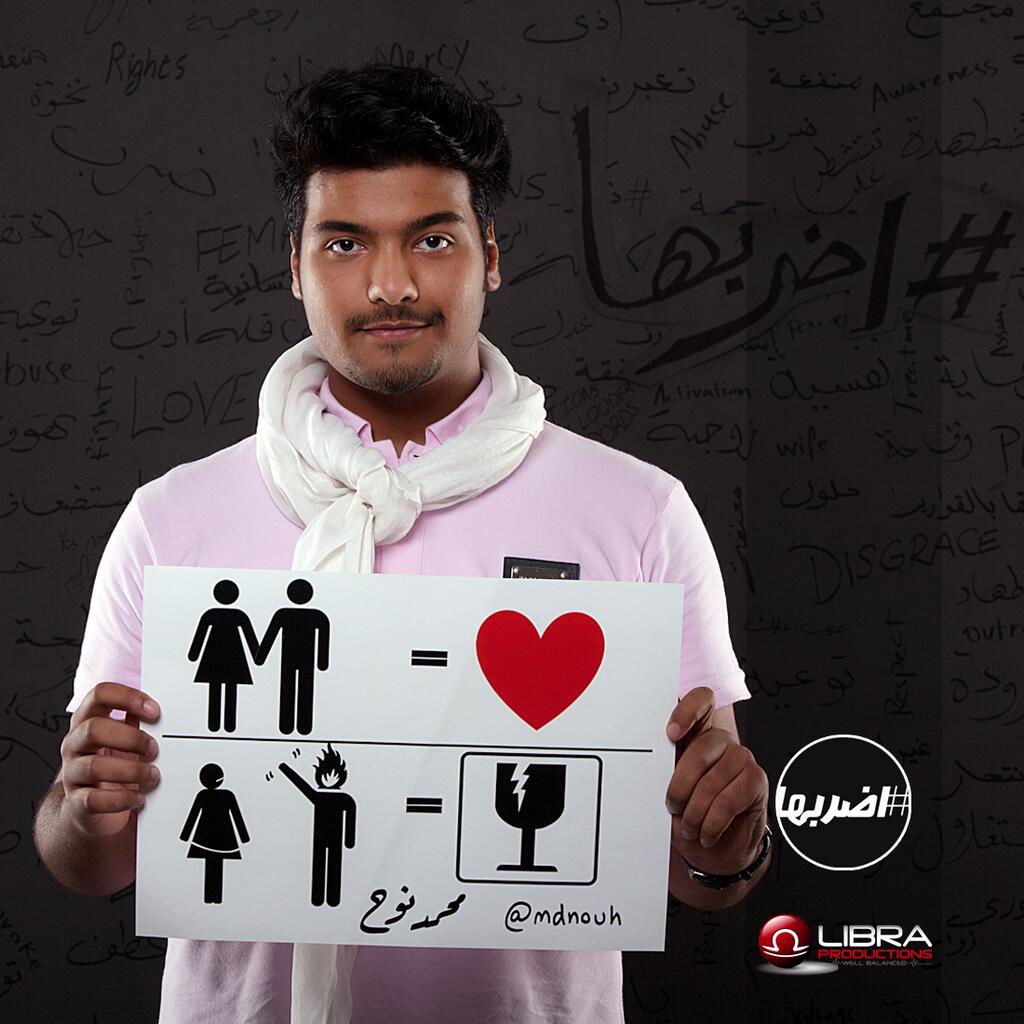 Photos via Libra Productions/Twitter