Hello! Every week, our internet culture staff will discuss the world of streaming entertainment in this newsletter. In this week's edition:
Mare of Easttown's Delco/Philly specificity
Netflix's Jupiter's Legacy is a forgettable riff on the superhero genre
'Erasure in realtime': SNL called out for appropriating, miscrediting AAVE
Sign up to receive this newsletter in your inbox.
---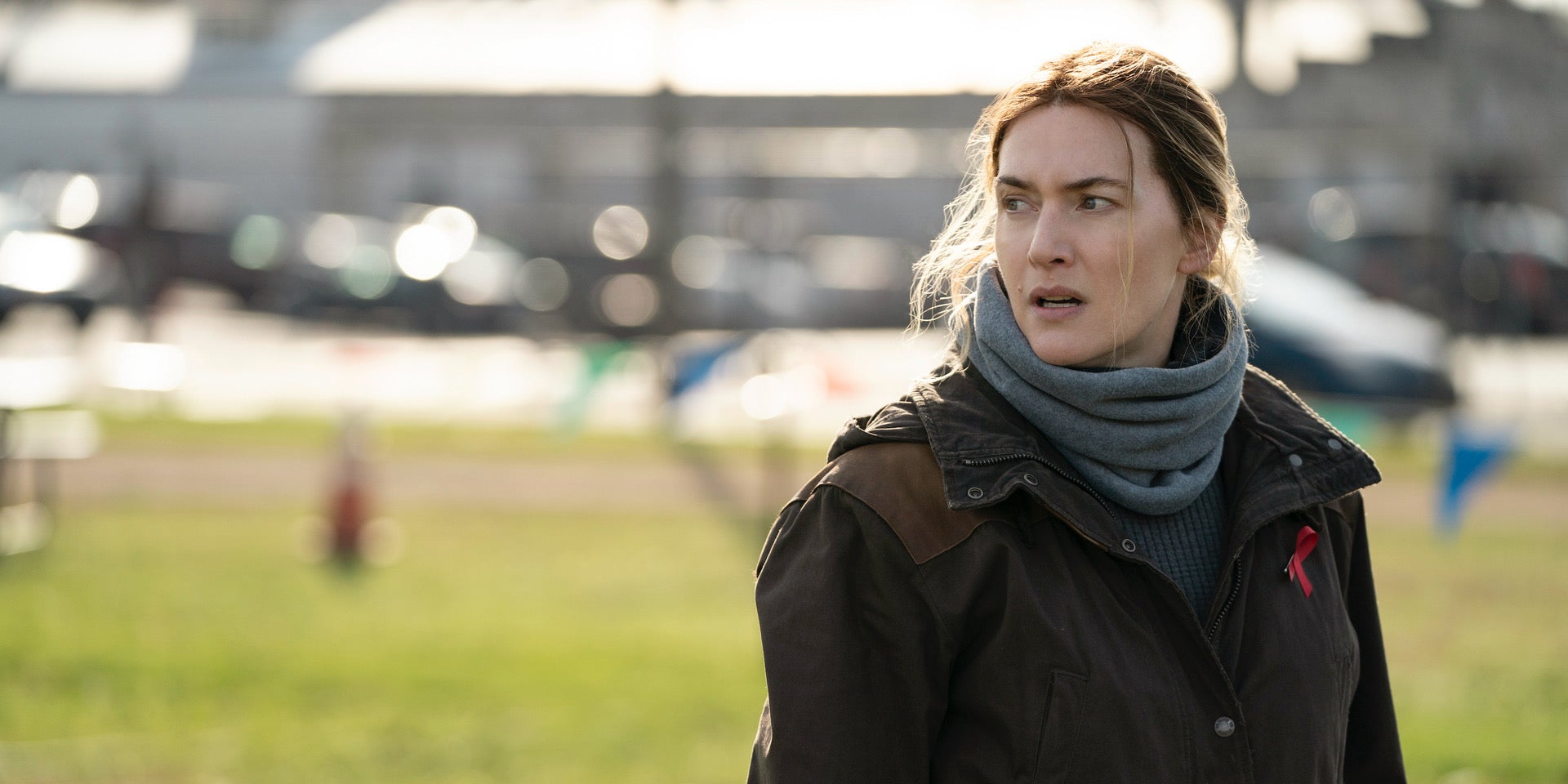 CULTURAL OBSESSIONS
The utter specificity of Mare of Easttown
Stop me if you've seen this show before. A dead girl is found in a small town where everyone seems to know everyone; her death is quickly ruled a murder. Two detectives—one a hardened veteran with a chip on their shoulder, the other usually a younger and more eager rookie-type or a colleague the former generally clashes with—will do almost anything to solve it, even something illegal. At some point, just about everyone in town is a suspect. Eventually, several seemingly random cases turn out to be connected. As for the ending? Well, that will be highly debated on Twitter, but more often than not, the journey down the rabbit hole offers far more satisfaction than the conclusion.
At first glance, Mare of Easttown, HBO's latest whodunit starring Kate Winslet as the hardened veteran and Evan Peters as the younger detective, seemed like it would be yet another prestige murder mystery in the age of Peak TV that would be like every prestige murder mystery that came and went since True Detective's first season, which I mostly found to be Fine. But soon enough, I found myself obsessed with Mare of Easttown well before I tuned in, largely because of its commitment to the minutiae of capturing the essence of Delaware County, Pennsylvania from its embrace of the "mythical place" that is Wawa—including the show's wardrobe that was based on Wawa checkout lines—all the way down to its very specific accent that just got itself an SNL parody.
I'm not from Delco. I grew up in Central Jersey, an area that, while not quite a 1:1 stand-in for Easttown—for one, Jersey has better pizza—has some similarities. Despite the size of my hometown, every trip to one of the local bars could turn into a mini-high school reunion. Glimpses of seeing Mare trying to juggle her Wawa coffee cup alongside keys and several other items while looking stressed is entirely relatable. And yes, "wooder" is a fairly common way to say water, and we call those sandwiches hoagies. The matter of how to say or refer to items plays out like an @NJGov tweet come to life. Yes, it's both as inane and important as it sounds.
I'm slowly becoming invested in the murder mystery and the many, many fascinating characters who make up Easttown. (An Emmy for Jean Smart's aggressive Fruit Ninja swiping!) But watching Mare of Easttown also makes me nostalgic for a place I haven't been able to visit in months thanks to the pandemic, a place that's felt so small and specific in a way that I haven't really seen (or heard) on TV until now. But now that I'm vaccinated, it's only a matter of time before I finally have a Wawa coffee and hoagie in hand again.
—Michelle Jaworski, Staff Writer
---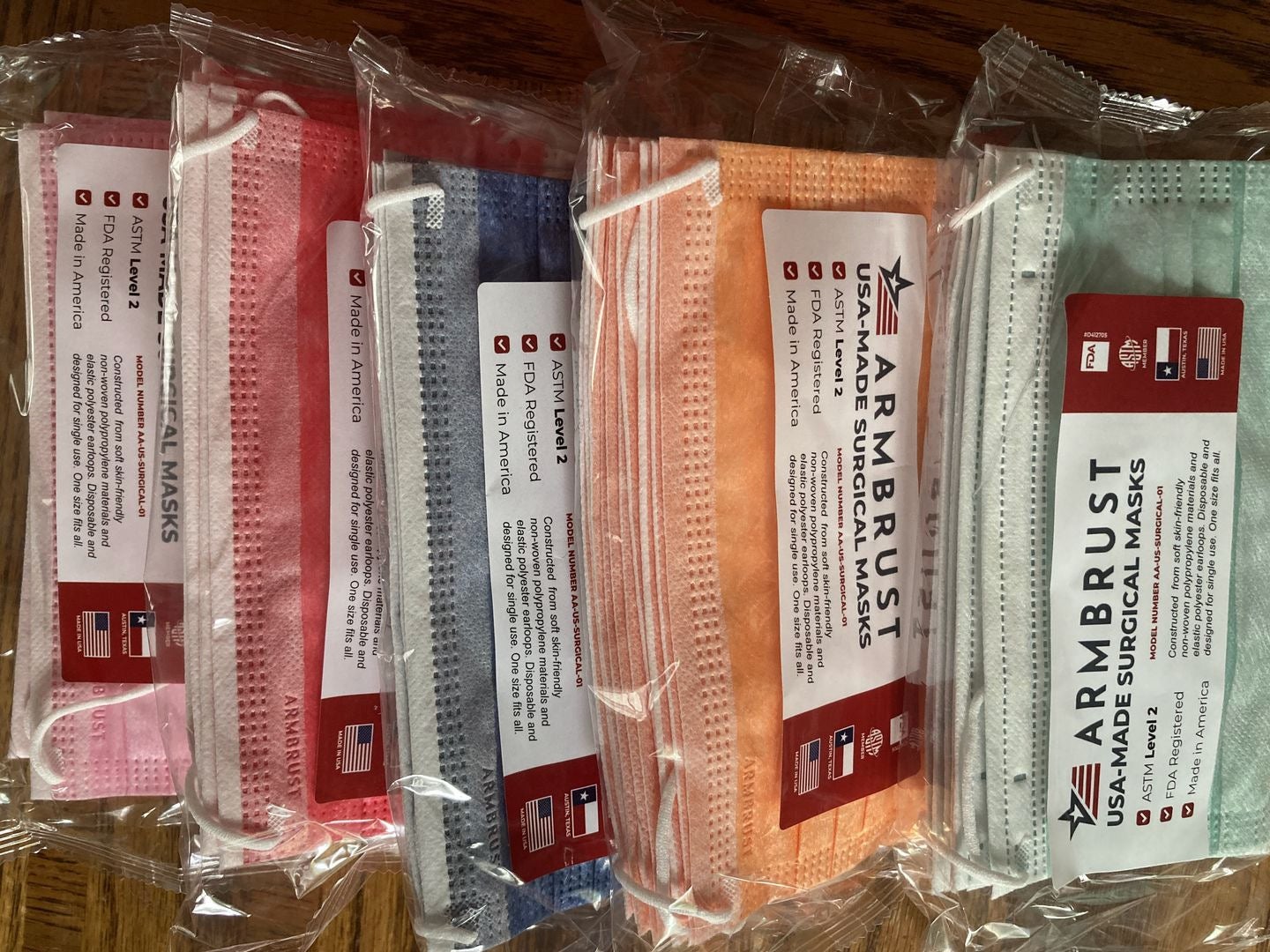 SPONSORED
Put your mask supply on autopilot with a subscription
We live in a world where you can subscribe to anything from cat food to underwear (which is pretty dang great, honestly). Now that masks have become a part of our everyday lives, why not put them on subscription too? Armbrust's Subscribe and Save program not only keeps your mask supply coming, but also offers 30% off the total cost. That's one less thing you'll have to worry about. Not to mention, keeping a box of them in the car when you forget your mask can come in the clutch, big time.
---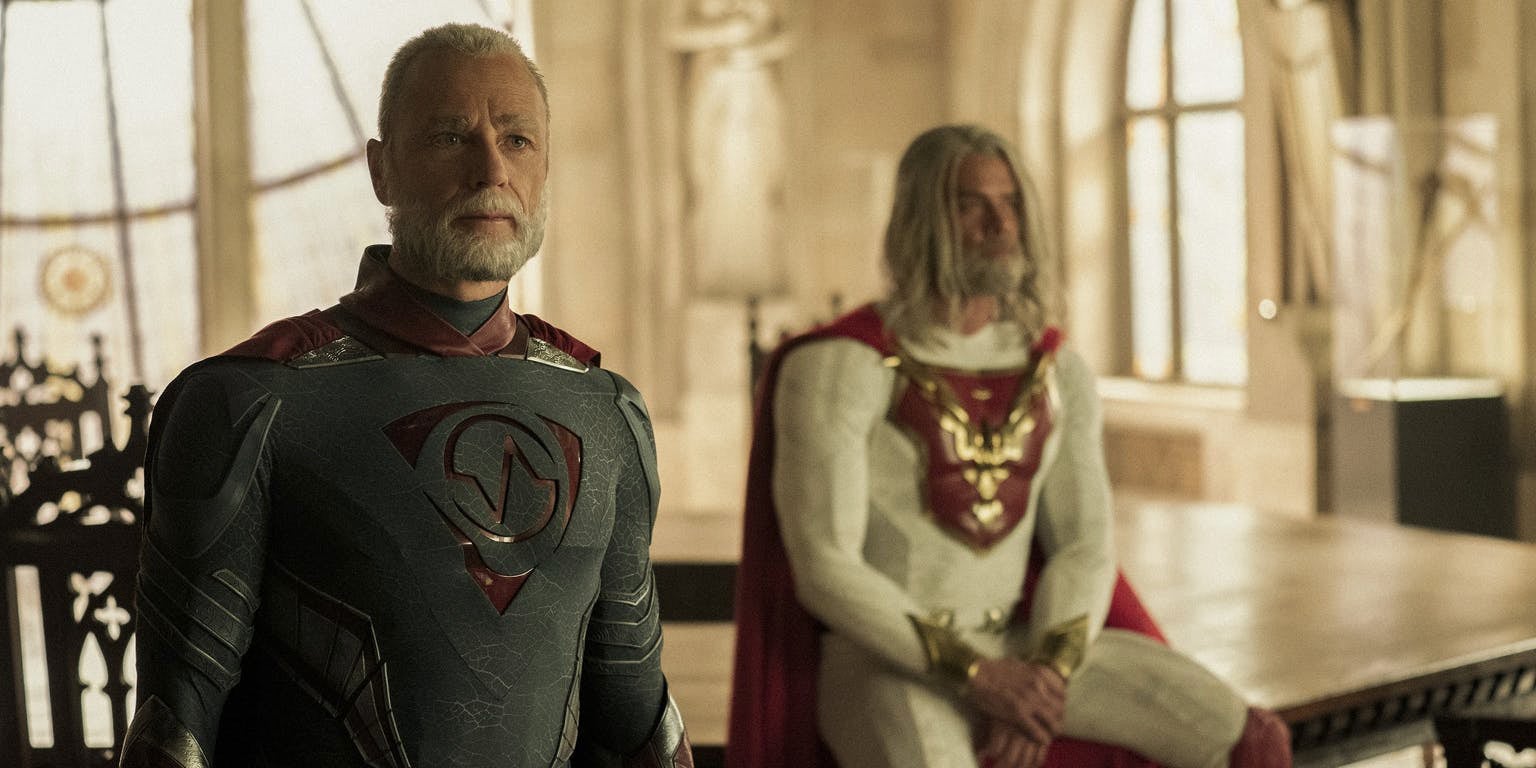 NOW STREAMING
Netflix: Jupiter's Legacy is a forgettable riff on the superhero genre
Are superhero shows the new crime procedurals, an oversaturated genre where most examples feel blandly generic? If so, that may explain Jupiter's Legacy. Too bad it doesn't have the simple entertainment value of the CSIs of the world. Adapted by Daredevil showrunner Steven DeKnight (who left the show halfway through the season) from a comic by Mark Millar and Frank Quitely, this eight-episode drama is a weak and poorly-written Watchmen wannabe, attempting to deconstruct the superhero genre while having nothing interesting to say.
Josh Duhamel and Leslie Bibb star as Sheldon and Grace Sampson, a superhero couple who gained their powers (and enhanced longevity) during the Great Depression. In the present day, they're the celebrated leaders of a superhero team, with Duhamel wearing a truly heinous glue-on beard. (He's "old," you see!) The Sampsons are also parents to two adult children: Chloe (Elena Kampouris) and Brandon (Andrew Horton). Both kids have superpowers as well and are predictably messed up by their parents' legacy. There's nothing wrong with using tried-and-tested tropes like these, reflecting how real people react to having famous parents. But Jupiter's Legacy explores Brandon and Chloe's stories in a drearily unimaginative manner.
—Gavia Baker-Whitelaw, Staff Writer
---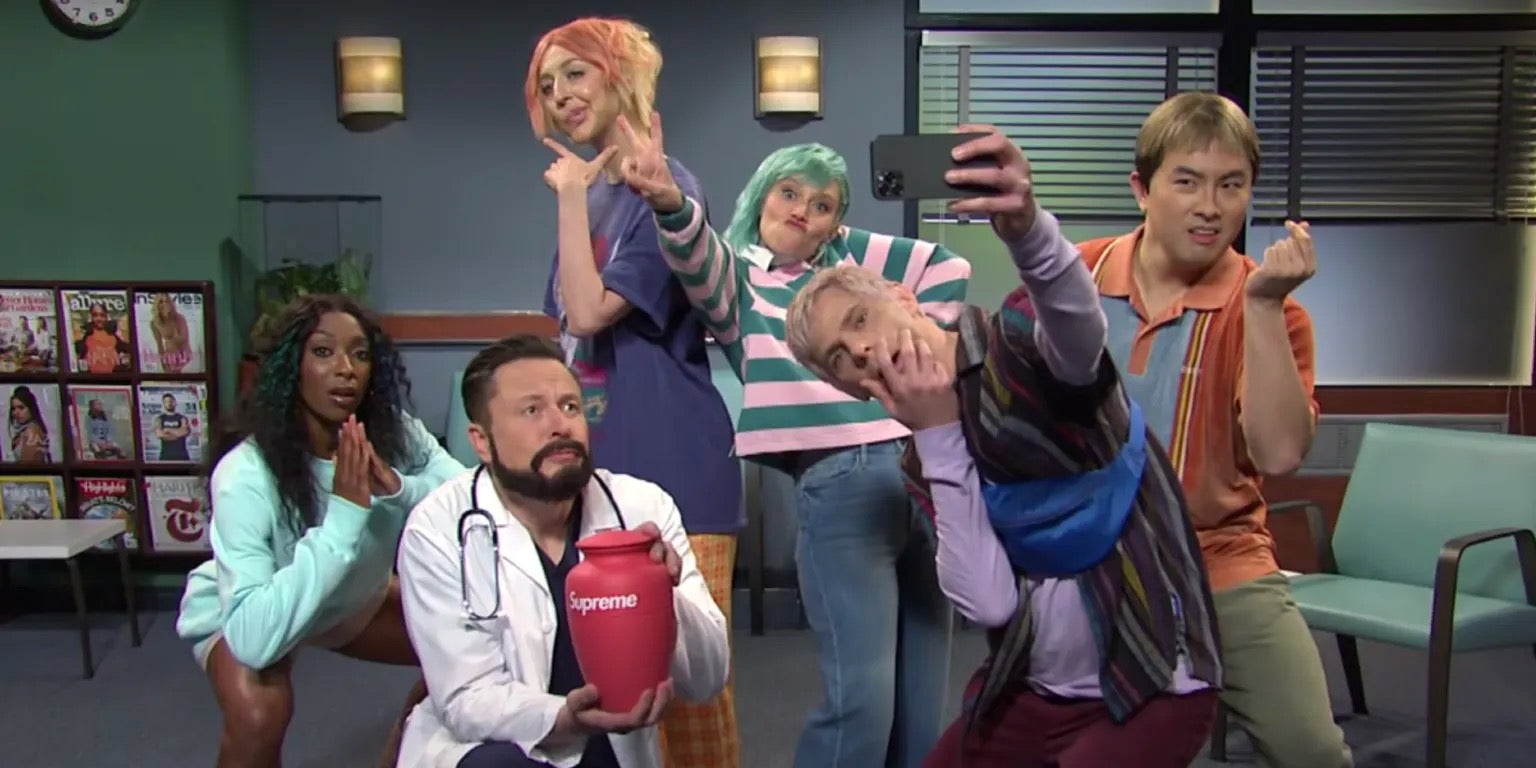 BREAK THE INTERNET
SNL called out for appropriating, miscrediting AAVE
A skit from the latest episode of Saturday Night Live, titled "Gen Z Hospital," is creating controversy online. It revolves around a group of friends waiting to hear updates about their seriously injured "bestie." The sketch is written near-exclusively in "Gen Z internet slang," which has much of its roots in African American Vernacular English (AAVE). Slang used in the sketch like "bruh," "pressed" "catch hands," "cuh," and "tea" are all considered AAVE terms. It features Elon Musk and cast members Kate McKinnon, Mikey Day, Heidi Gardner, Ego Nwodim, and Bowen Yang.
Many online called out SNL for blatantly mocking AAVE and incorrectly attributing the language to Gen Z teens. One of the main criticisms of the sketch was the willful disregard of AAVE grammar rules.
"The appropriation of AAVE by white people is gross, the mislabeling of AAVE as a 'Gen Z phenomenon' is also gross," engineer Aditya Mukerjee said on Twitter. "but on top of that, the SNL skit reads like they just pulled a list of terms from UrbanDictionary and sprinkled them in, not caring that AAVE has a defined grammar!"
—Daysia Tolentino, Contributing Writer
---
RECS
Created by Unbreakable Kimmy Schmidt alum Meredith Scardino (and produced by Tina Fey), Girls5eva taps into our collective nostalgia as the titular girl group, once a one-hit-wonder, is given the chance to make a comeback after a rapper samples their big song. I'm halfway through season 1, and it's both a hilarious and smart critique of the toxicity surrounding late-'90s/early-'00s pop culture and especially female pop stars. The high point is the music, and among the early episodes is an intro song so catchy it'd be a crime to skip it sequence altogether, a folk ditty about the phenomenon of New York lonely boys, and the kind of song about dream girlfriends that Girls5eva themselves realize hasn't aged all that well. —M.J.
---
Now Playing: "New York Lonely Boy" by The Milk Carton Kids
---
Questions? Feedback? Contact us at [email protected].