Sometimes citizens of the Internet hit upon a simple idea and execute it with an almost casual brilliance, causing the rest of us to wonder when we have contributed something half as important to society. Such is the case with a Tumblr called Drake-ing Bad.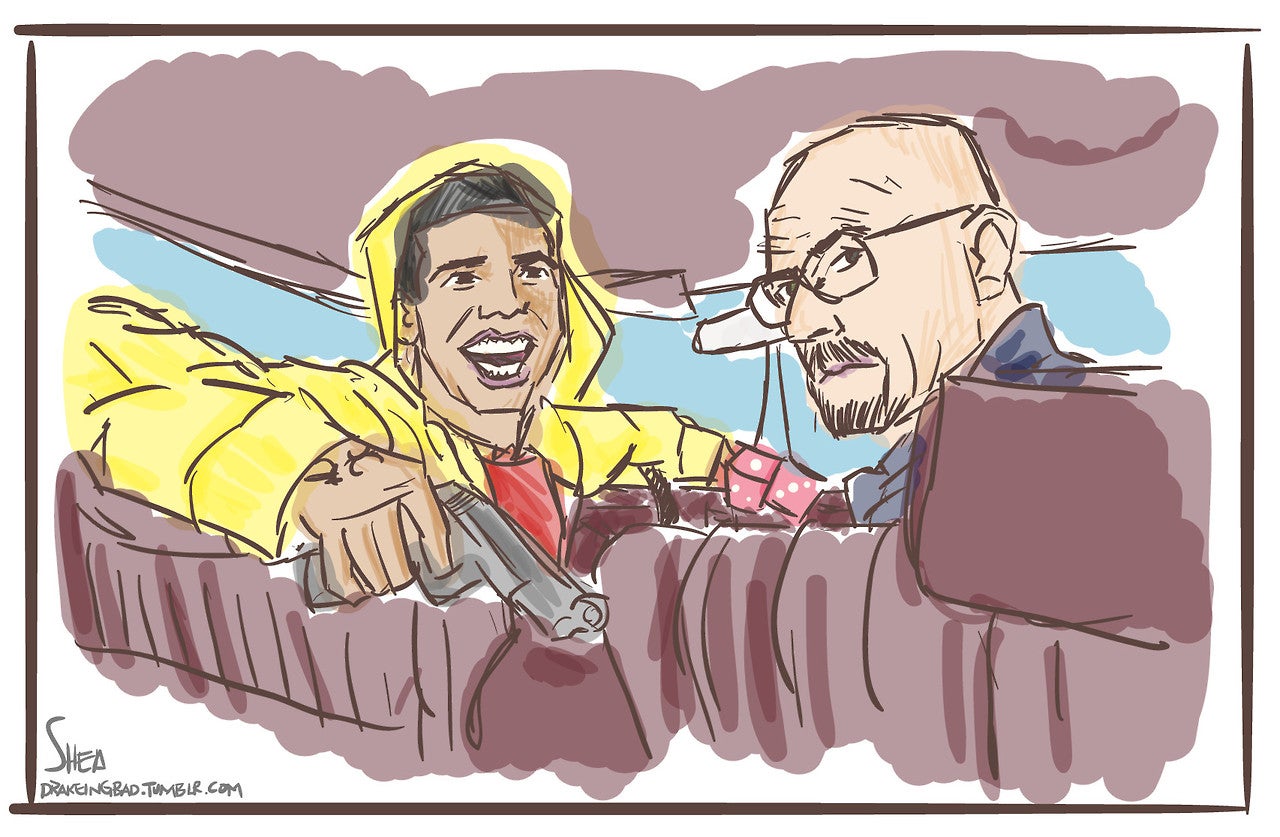 If you haven't already guessed what this blog entails, the "About" section leaves no doubts: "This is a tumblr where I draw Drake into scenes from Breaking Bad. Thanks." The project appears to be a collaboration between artist Shea Serrano and Barry Schwartz.  
So far the polarizing rapper has been inserted into just five classic Breaking Bad moments, but we could easily stand to see a hundred more. Something about his broad, carefree smile in the context of these suspenseful scenarios is endlessly amusing. He's especially great when taking Gus Fring's place in order to mock the decrepit Hector Salamanca.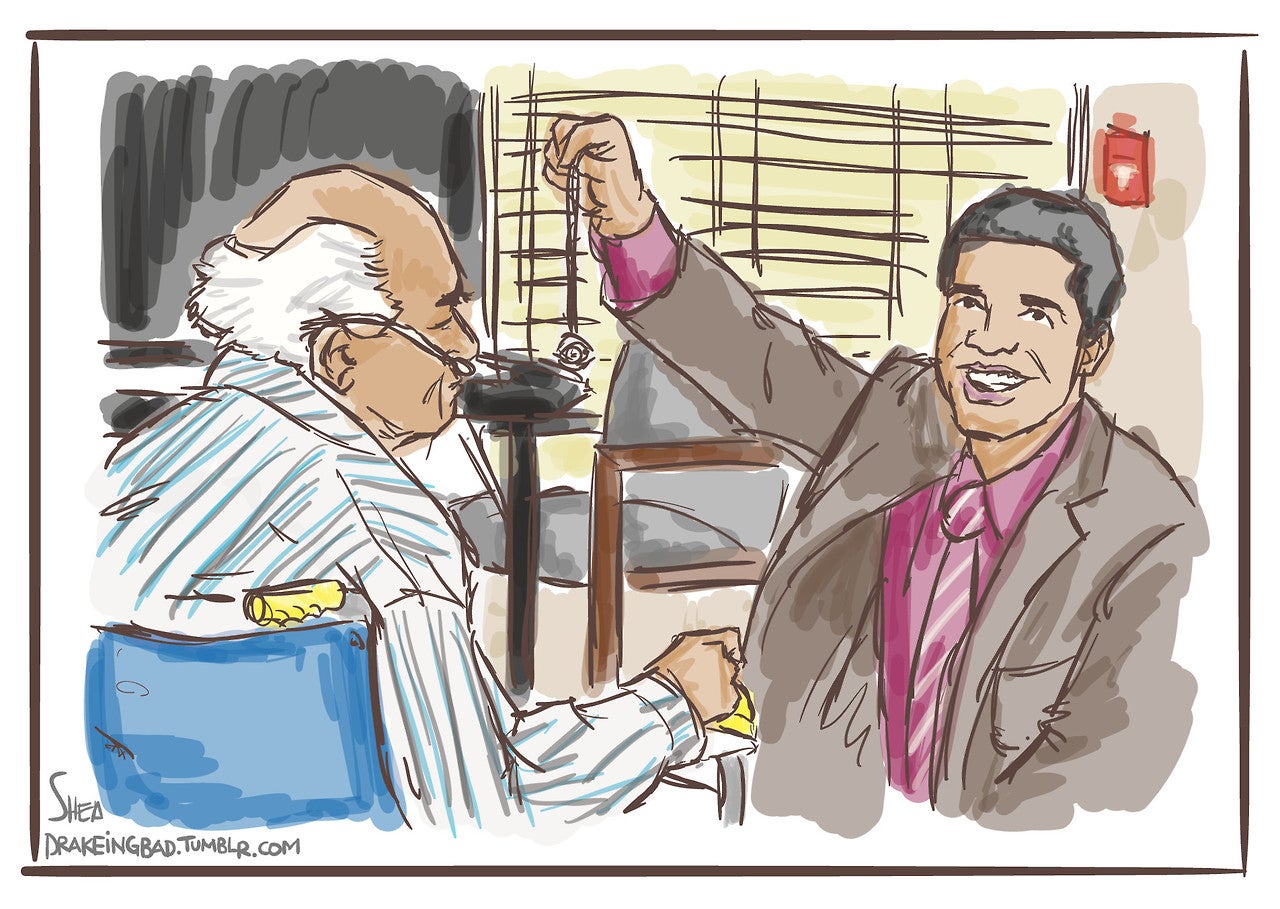 The best post thus far, however, has got to be the most recent, which takes on the iconic severed-head-on-a-turtle image from season 2. Drake should never have crossed the cartel.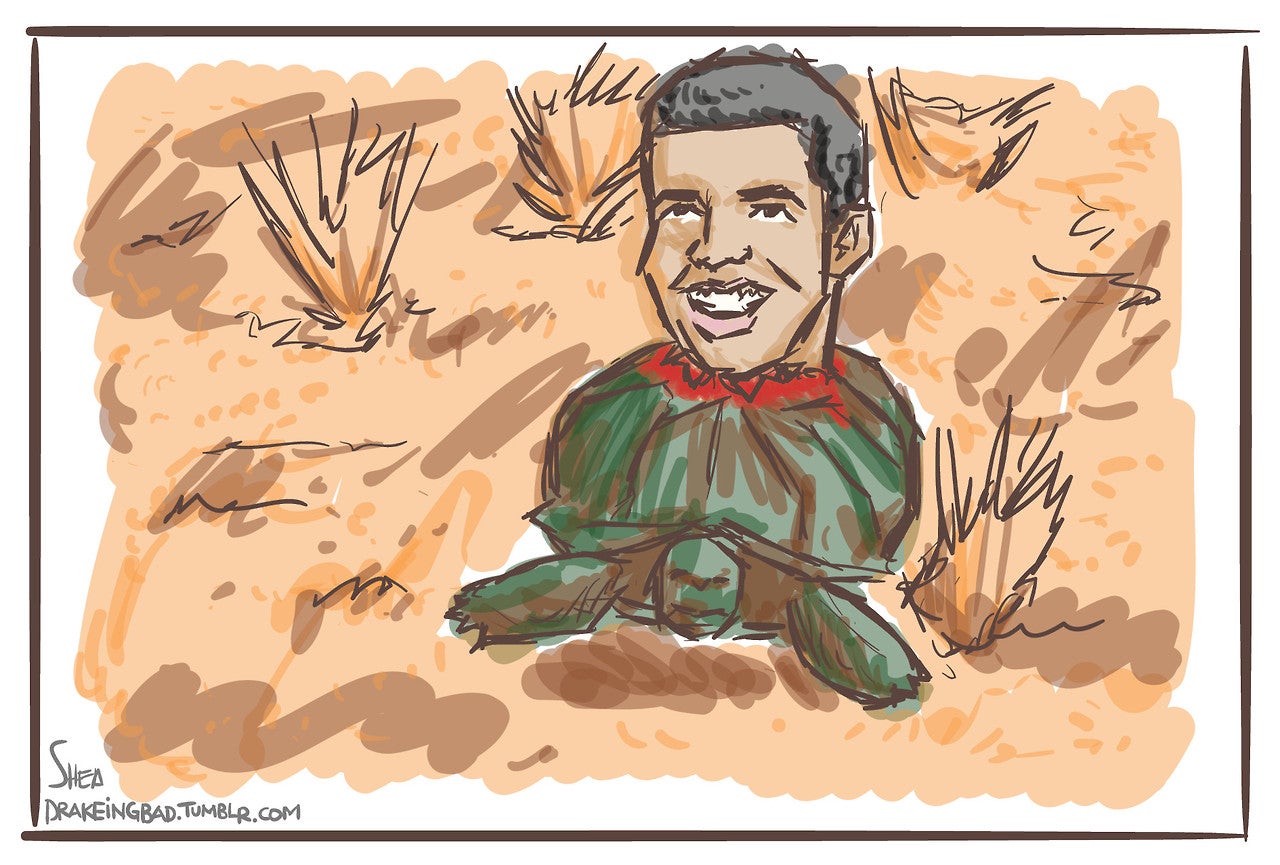 Illustration via drakeingbad/Tumblr