When he's not busy washing his pound cake down with Hennessey XO, Drake—the rapper who deserves a Grammy for Most Emotions—is the face of your new favorite weather site, Drakeweather.com. 
Nothing will ever be the same about the way you check to see if that's rain on your face or if you just need to grab a tissue and dry your tears.
Whether it's 5am in Toronto or 9am in Dallas, Drakeweather will automatically detect the weather at your location and change the background of the site accordingly. The foreground is a giant Drake head from the cover of the rapper's latest album, because of course it is.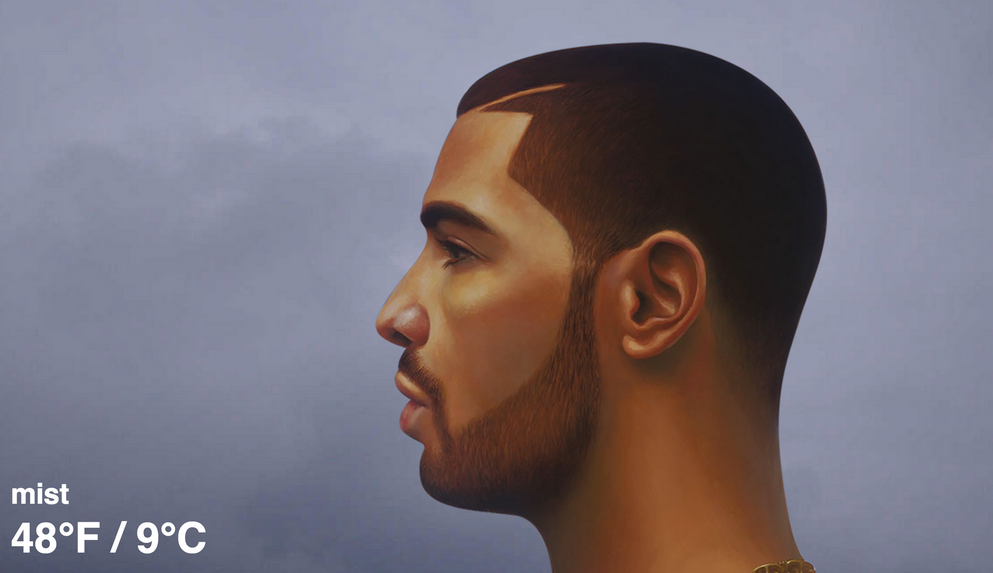 Drizzy Drake? More like Drizzly Drake, am I right? 
Screengrab via drakeweather.com