St. Patrick's Day isn't just about beer and the color green.
The March 17 holiday commemorates the life of St. Patrick, the patron saint of Ireland who brought Christianity to the country.
As both a religious and cultural occasion, the Irish traditionally attended church and came together for a meal, and the eating and drinking restrictions of Lent were lifted for one day.
Think of it as a sort of a culturally acceptable Lenten cheat day.
With a growth in celebration over the years—while St. Patrick died on Mar. 17, 461, he was celebrated for centuries before the day became a national holiday in Ireland in 1903—millions around the world celebrate Irish culture every year.
As we've previously done for Thanksgiving and Valentine's Day, we've brainstormed a few possible suggestions for meals you put together for you and your friends and family before (and while) you pop open some Jameson or Guinness.
By no means is this a complete list of what a typical St. Patrick's Day meal should look like. But whether or not you have any Irish blood in you, the Guinness Storehouse in Dublin sums up their view on the holiday on a single steel beam.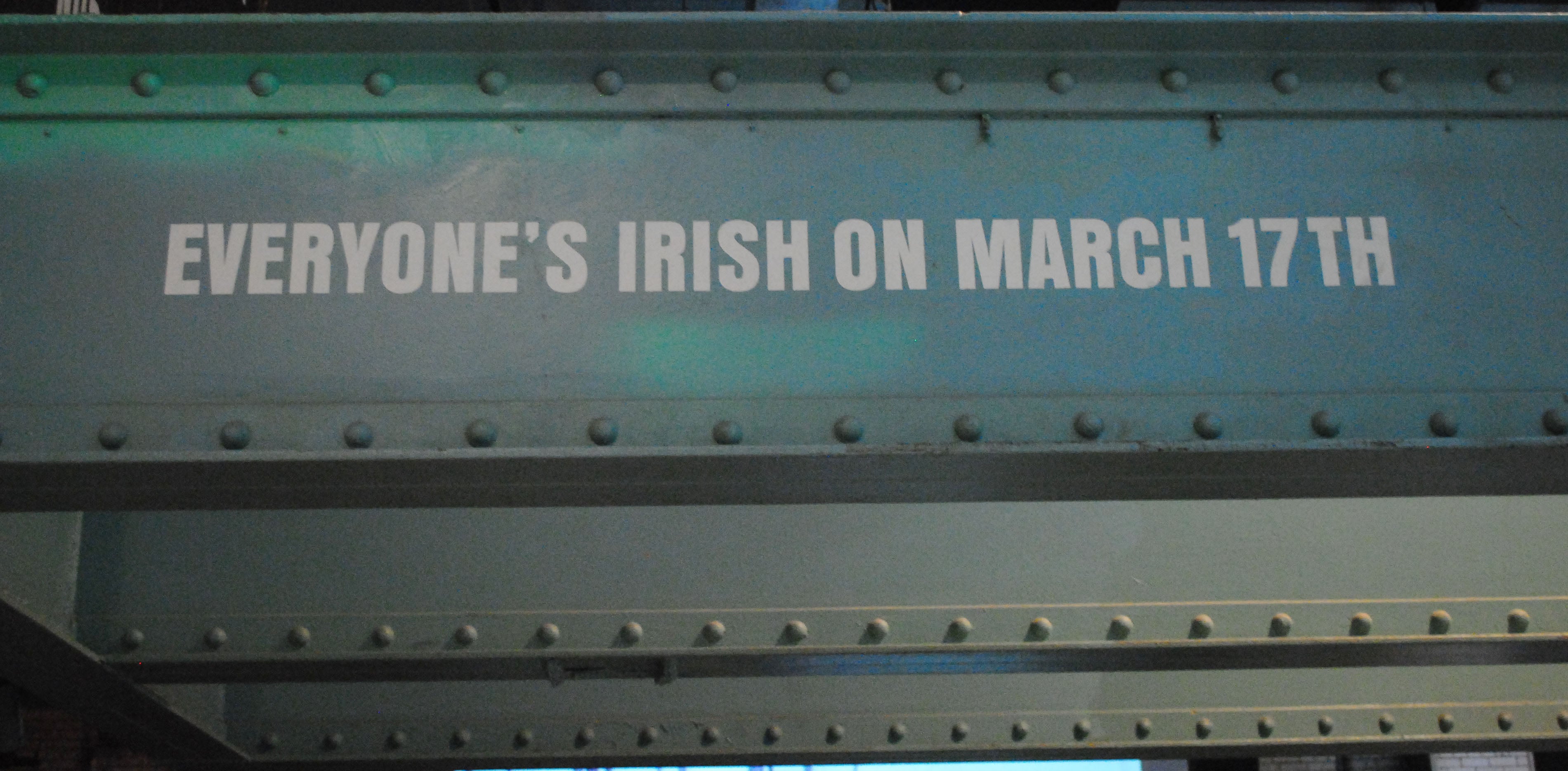 1) Irish Soda Bread
Has the thought of baking bread terrified you? Look no further because Irish Soda Bread, along from being an Irish tradition, is one of the simpler breads to make. Brought to YouTube by Irish chef Diane Stopford (one of many videos on the site), it only takes a few simple ingredients to make your own warm loaf of bread fresh out of the oven. The San Diego News Network website no longer exists, but I managed to pull up an archived version of Stopford's recipe by using the Wayback Machine so you get your measurements right.
2) Colcannon Potatoes
This traditional dish didn't just get the "green eggs and ham" treatment with some food dye. This recipe from Chef John Once you set up quartered potatoes to boil, blend kale leaves, leeks, and green onions and cook them to a boil before pureeing them with butter. Take a potato masher to mix your potatoes with the greens, add some spices and green onions on top (or milk if you choose), and enjoy!
3) Corned Beef and Cabbage
Corned beef and cabbage on St. Patrick's Day is more of an American tradition after Irish-Americans brought it into the mix while searching for comfort food to remind them of home, but nowadays it's on many tables. Just pour water over the corned beef, add your spices in, and cook it slowly while you mix the other vegetables together.
4) Lamb Stew
When you think St. Patrick's Day you might not initially think lamb, but paired off with Colcannon (video and recipe above), lamb stew makes for a fairly simple recipe. Using a bottom dutch oven, add the lamb until it's cooked. Remove the lamb and cook the onions, carrots, and leeks, and add the lamb back in once that's finished so it can simmer.
5) Chocolate Guinness Cake
You might not have much room after dinner, but even if you're not a huge fan of Guinness, try to make a little bit for this cake from Adam Crowe. With a mixer, melt the butter with the beer over a stove until it's melted, and then add sugar and cocoa. While you're waiting for that, mix the eggs, sour cream, and vanilla together and add the mixture after it's off the heat. Mix the rest of the ingredients together, pour the batter into a cake pan, and you can whip up the frosting while you wait.
6) Irish Coffee
Irish coffee originated in Ireland in the 1940s but it got its big push in San Francisco about a decade later. This simple drink is good after dinner, and all you need is a fresh cup of coffee, brown sugar, your choice of Irish Whiskey, and lightly-whipped heavy cream in order to create this drink in your own kitchen.
Photo via SDNN/YouTube