Before he posted a murder confession to Facebook alongside a disturbing photo showing his lifeless, bloodied wife slumped in the corner of a kitchen, Derek Medina, a one-time Burn Notice extra, also wrote an e-book called How I Saved Someone's Life and Marriage and Family Problems Thru Communication.
Let that sink in for a second.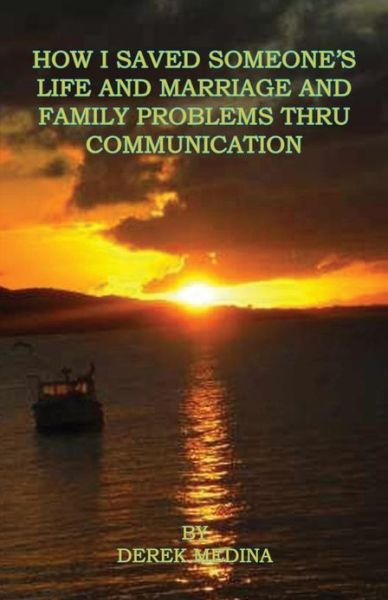 A second is about how long it took for snarky Barnes & Noble and Amazon reviewers to spam Medina's reviews with comments like "The next Dr. Phil. Minus the murder part" and "This mind-blowing book will bring you to your knees!"
And this one: 
If trying to solve problems in your marriage is like taking a shot in the dark, you have to read this killer book. Derek really murders the competition in relationship advice. Prepare to be completely blown away by his bloody-awesome insight.  He really helped me put our problems in the cross hair, really targeting our shortcomings.
Medina had written more than that, though. Here's another book, also rather morbidly titled If the World Ended Today How Would You React to Saving the World or Helping the World or Would It All Be Over for You [Kindle Edition]: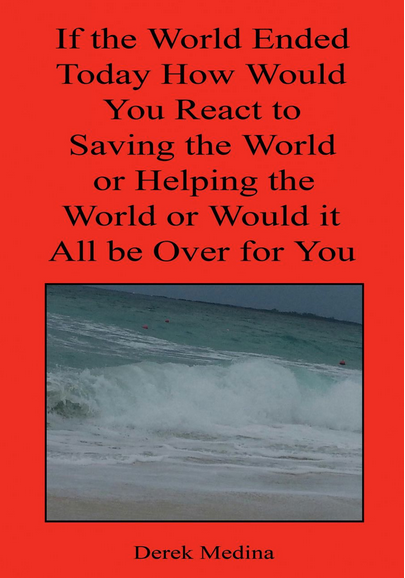 His author page: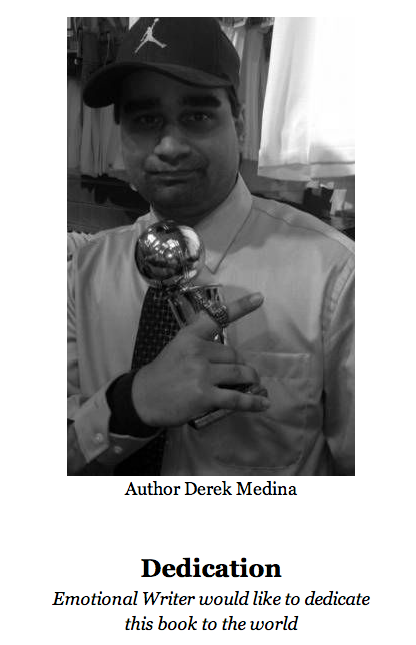 In his introduction, he writes, emphasis ours, "My goal is to instruct on how we need to work together as a tea and overcome the negative people destroying our world and now we can battle it out with those who are destroying our world."
It's alarmingly similar to what he posted on Facebook after admitting to murdering his wife:
… my wife was punching me and I am not going to stand anymore with the abuse so I did what I did I hope you understand me.
Here's the single Amazon review: 

Another e-book is called World Just Ask Yourself Why We Are Living a Life Full of Lies and How I an Emotional Writer Made All of My Professional Dreams Come True Blocking Society's Teachings.
"An emotional writer." Yep, that's the name of his website, too.
Some reviews: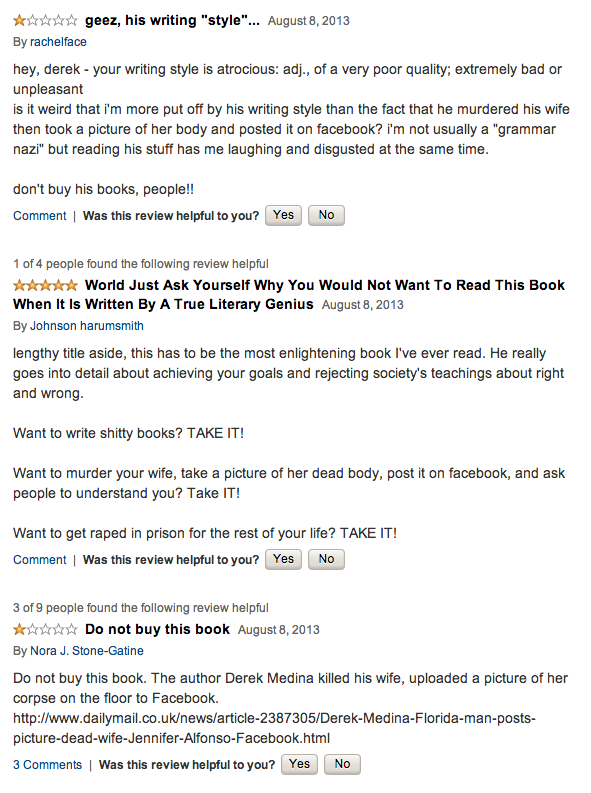 You get the idea. 
Here's a book about "the author's experience with ghost hunting."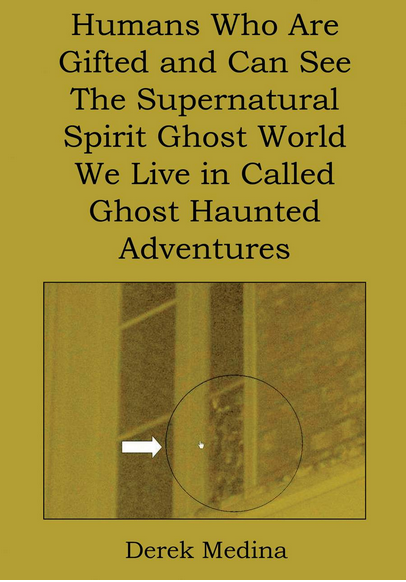 And another: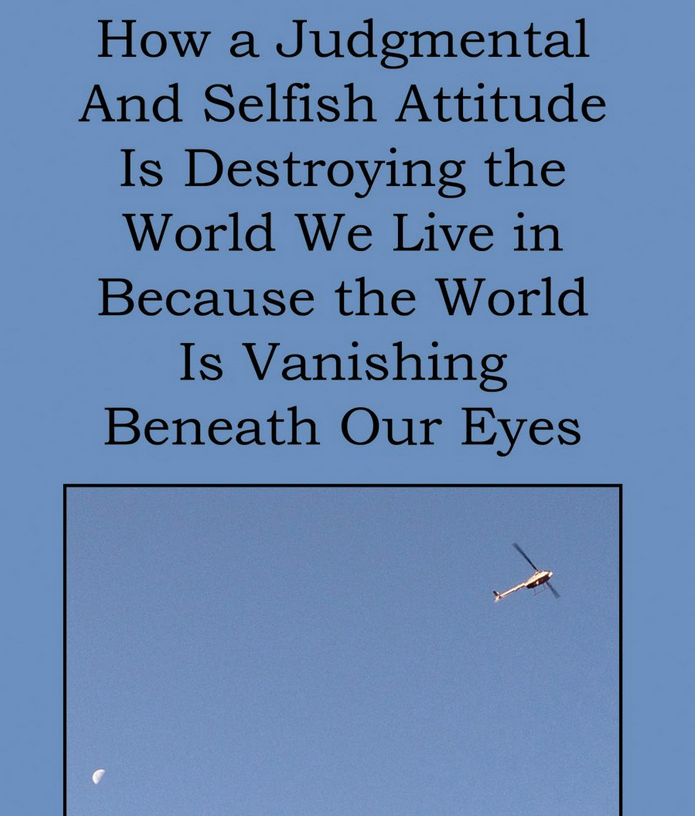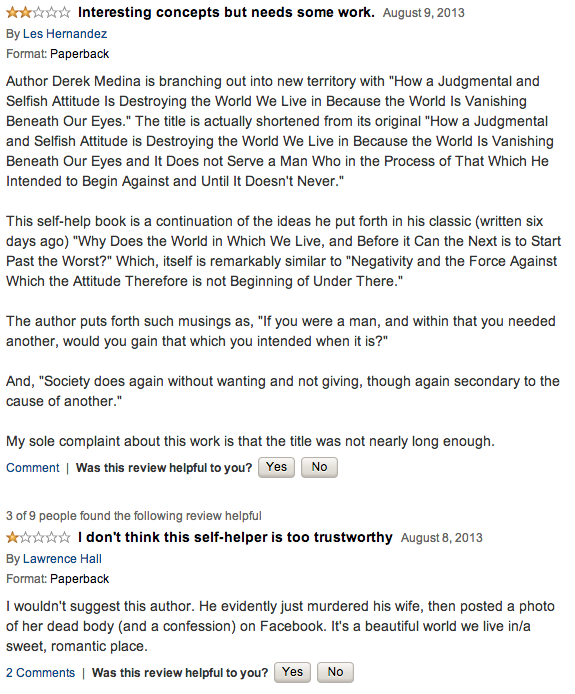 It took nearly six hours for Facebook to remove the image of Medina's wife's body. Medina's profile is still down. But after he killed his wife and uploaded the evidence, he left his friends and family with one haunting goodbye: "love you guys miss you guys take care Facebook people you will see me in the news."
He also left a crap-ton of bizarre, self-pitying self-help books with titles longer than a Trader Joe's line.
Photo via Derek Medina/Facebook