Historically efficient rebounder and all-around cultural wackjob Dennis Rodman traveled to North Korea this week to take part in a mission of "basketball diplomacy" with a few of the members of the Harlem Globetrotters.
The five-time NBA champion, now 51, plans to do a bunch of stuff while over in the repressed and uncommonly secluded Asian nation, including but not limited to sampling the local cuisine, teaching hoopsters the secret to effectively boxing out heavier big men, and signing autographs for North Korean dignitaries.
He also hopes to meet someone, someone who had a very big 2012.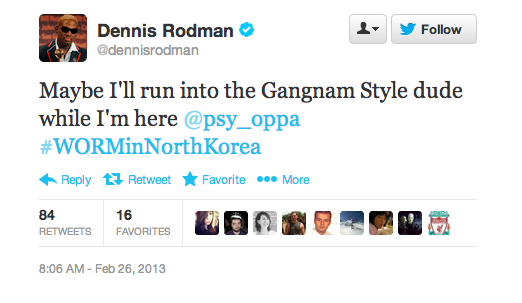 Uhh, Denny… Actually, Psy's from… You know what, never mind. Loved you on the '96 Bulls, my man. 
Update: Psy with the fantastic response.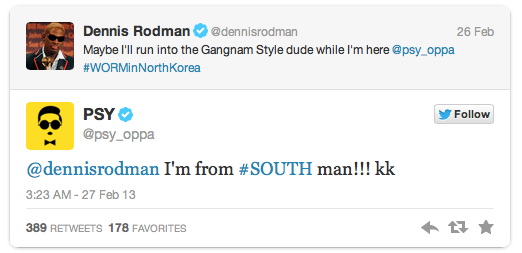 Photo via Dennis Rodman/Facebook