Every day, the Daily Dot finds something that people on Facebook are sharing and, in turn, shares it with you—with a little explanation. Here's today's share.
Facebook user Chris Ramos was a first-hand witness to tragedy.
And he has the movie stub to prove it.
A gunman killed 12 people and wounded 38 in an Aurora, Colo., during the a premiere of The Dark Knight Rises. Ramos was in that theater, and after he survived the shooting, he uploaded a photo of his ticket to Facebook: 12:05 am showing, rated PG-13, $6.50. The upload has since been liked more than 50,000 times.
"I saw that shadow of evil and literally had blood of an innocent man on my hands. I am so lucky to be alive," he wrote. "You can't even imagine what we went through… The bodies by the stares and on the seats… It's all a lot to take in."
Ramos added that he attended with two friends and his little sister, all of whom made it out of the theater unharmed.
"But to all the injured ppl and to the families and friends that lost someone there… I'm sorry and my heart goes out to you all," he wrote.
As the photo was shared more and more widely, even strangers offered condolences.
"I don't know you but I'm glad you n ur lil sister are okay," wrote Vanessa Acosta.
"Dam bro I dnt know u either but god bless," David De La Garza added.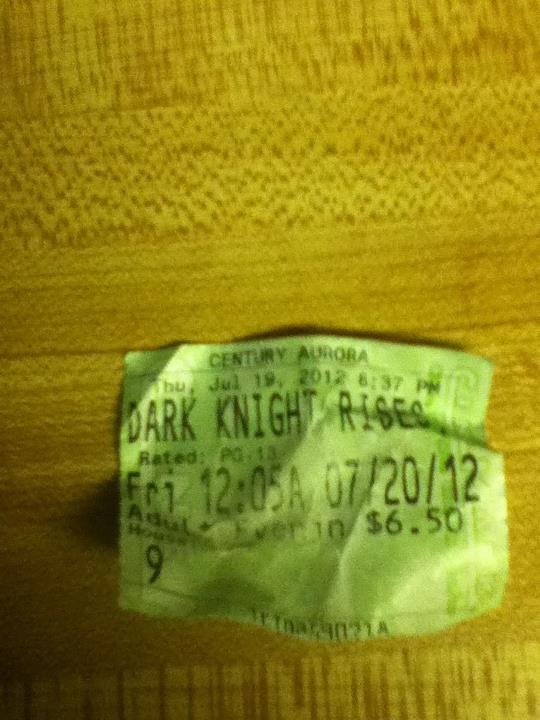 Photo via Facebook