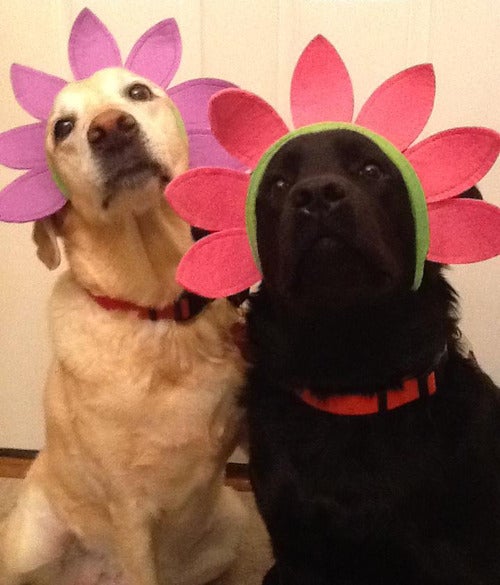 When fans of the doggie duo Bacon & Carbuncle got wind of their new project, online music forums lit up with anticipation. But The Flower Power Hour, a revue of popular '60s pop and folk tunes which opened yesterday, has most critics groaning.
"I love '60s music as much as the next guy," writes Howard Moss, music critic for The New York Times. "But the arrangements, the staging, the choreography — it's just really corny. It's so over the top, it's not even worth the nostalgia."
This and similar reviews don't bode well for the show and its producers, who sank nearly $40 million into the production in the hopes of scoring a retro hit, a la Jersey Boys. But so far, Bacon & Carbuncle aren't discouraged.
"They get out there five nights a week, flower child costumes and all, singing their hearts out," says stage manager Rori Templeton. "It's a really fun show to be a part of."
Via WalkerFLRanger.