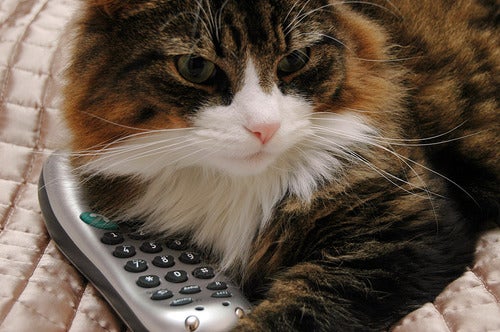 Belligerent rhetoric from North Korean leader Kim Jong-un heated up over the weekend, with threats against South Korea and the U.S. flying furiously.
Concerned for the welfare of his nation, a cat named Lilo worked his contacts in Washington and was able to get a direct line to Pyongyang with the hope of cooling tensions.
"He figured if Dennis Rodman could do it, he might as well try," says Jerry Rusbacher, a friend of the cat who teaches international relations at Florida State University. Rusbacher is referring to the unfettered access granted to the former NBA star when he visited Mr. Kim earlier in March, which perplexed many analysts. "Not sure how much progress Lilo made, but it sounds like he and Kim Jong-un had a productive conversation."
Via minxlj.