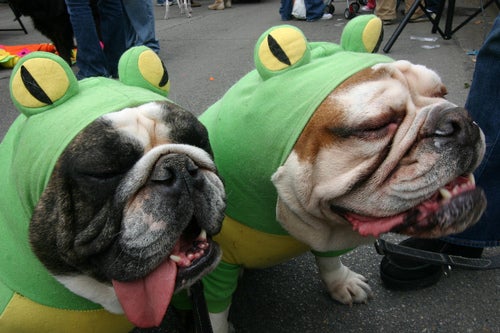 The "Frog Boys," a bank robbing duo, have been terrorizing the Midwestern United States for the past three weeks. Now police in Kansas have apprehended a pair of bulldogs they believe at the infamous bank robbers.
"We had been looking for a couple of amphibians," said FBI investigator Carlton Schmidt. "But turns out we should have been looking for some dogs in frog suits."
The pair have robbed six banks in four states and face federal charges carrying over 150 years in prison.
Via Susan Batterman