If standing in line for hours for a Dominque Ansel cronut is not your thing, one pervy Craigslist poster has another way for you to get one. And possibly a venereal disease.
In a Craigslist ad posted June 26, a 34-year-old guy offers one cronut to any "dirty little slut who is willing to blow me"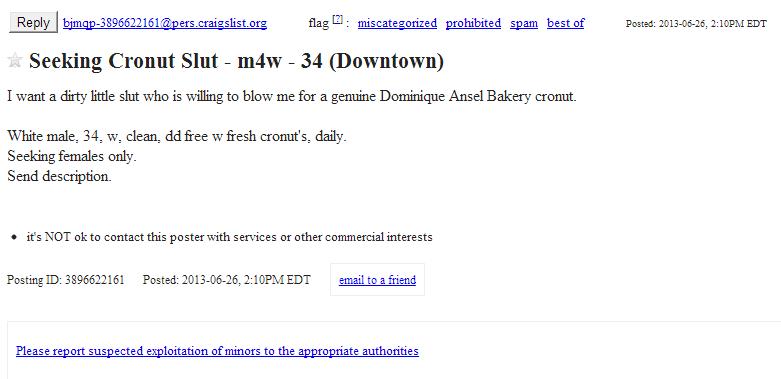 Since the cronut debuted in May, New Yorkers haven't been able to get enough. On Craigslist, people are requesting anywhere from $10 to $80 for one pastry. (The Dominque Ansel bakery sells each for $5.) But don't panic. There's plenty of simple homemade cronut recipes to get your fix.
Trading sexual favors for cronuts isn't the only bizarre offering to hit Craigslist. There's also evidence of a booming blackmarket cronut-delivery industry that charges wildly inflated prices, as shown in these recent ads.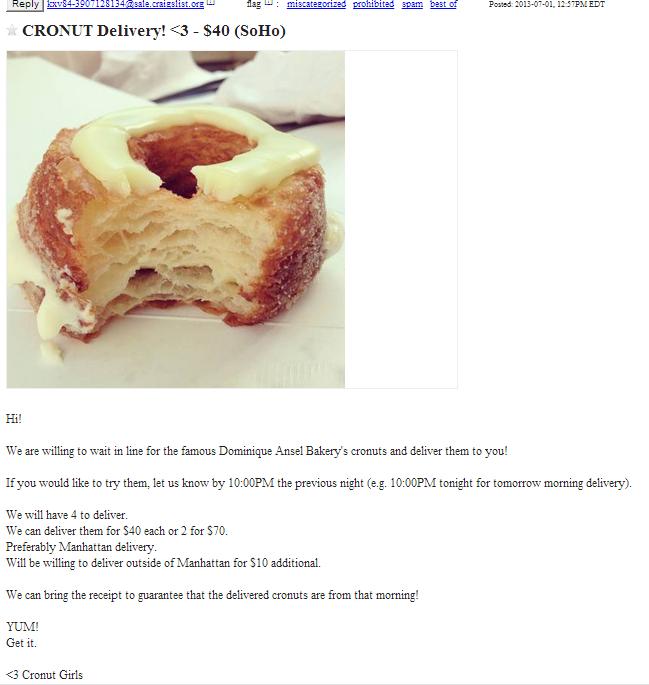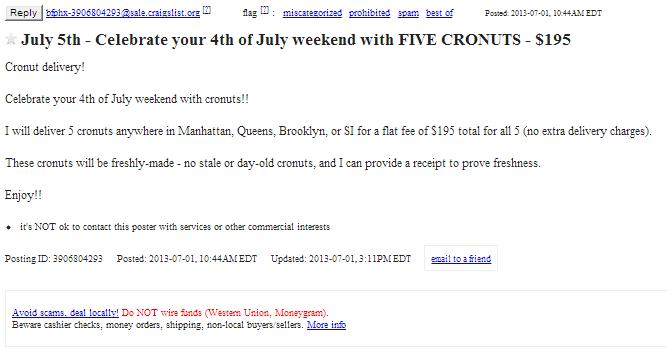 Photo by joyosity/Flickr