Amateur sculptor Emanuel Santos thought he had gotten his big break. The Madeira airport, where he worked as a janitor, was going to be re-named for local football hero Cristiano Ronaldo. Santos had convinced the associate director of airports of Madeira, Francisco Fernandes, that he should be allowed to make a bust of the athlete to greet people as they arrived.
"The airport was going to have his name, why shouldn't there be a bust of him in the arrivals to reinforce his image?" Santos told Bleacher Report. "Getting to Madeira and being welcomed by Ronaldo smiling—because he is a very joyful and extroverted person—it made sense."
Although he had never done a bust before, Santos had created a much-beloved sculpture of two fishermen that sits in his hometown of Caniçal, Madeira.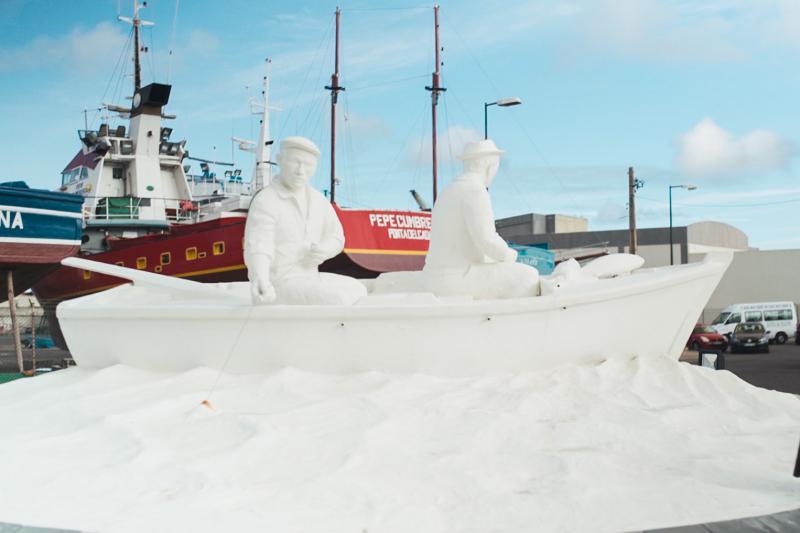 Santos began in earnest on the bust, working in his studio which, coincidentally, was located in an abandoned room beneath the airport. As it neared completion, he received confirmation from Ronaldo saying that he approved of the bust but wanted some of the wrinkles thinned out below the left eye. Unfortunately, the bust had already been sent off for bronzing.
Santos called the people finishing the bust and they discussed thinning out the wrinkles.
"When they tried it they—instead of thinning them out slightly—added a few strokes," he said "so [as] to conceal the wrinkles. It wasn't a detail of great relevance and it didn't change much of the wrinkles it had."
Although the opening ceremony went well, and everyone seemingly left happy, the Internet soon got a hold of pictures of the bust and, as you likely read at the time, things quickly spiraled out of control.
https://twitter.com/Luke_Monica/status/847102223708553216
I don't know what you're talking about guys, I think the Ronaldo statue looks pretty good pic.twitter.com/JIUwQBuqUY

— keewa (@keewa) March 29, 2017
It even ended up being mocked on Saturday Night Live.
The results were devastating for Santos and his family.
"I'm remembering how tough those days were at the time," said Armanda Gouveia, Santos' wife. "[It started] around [3 p.m.]. My sister called me to say, 'Hey, have you seen what's on the internet? There are so many people saying bad things about it. People were making comments like 'You should kill yourself.'"
But now Santos has been given a second chance. A new ten-minute documentary shows Santos attempting to sculpt a new and (hopefully) improved bust.
A year ago today, Emanuel Santos' Cristiano Ronaldo bust was unveiled. The world laughed at him.

We challenged him to try again. He accepted. pic.twitter.com/TLV1iJv1MN

— B/R Football (@brfootball) March 29, 2018
The mini-documentary shows both the elation and pain that artist can feel when their work is received by the public.
And how, you may be wondering, did Santos fare the second time around? Judge for yourself.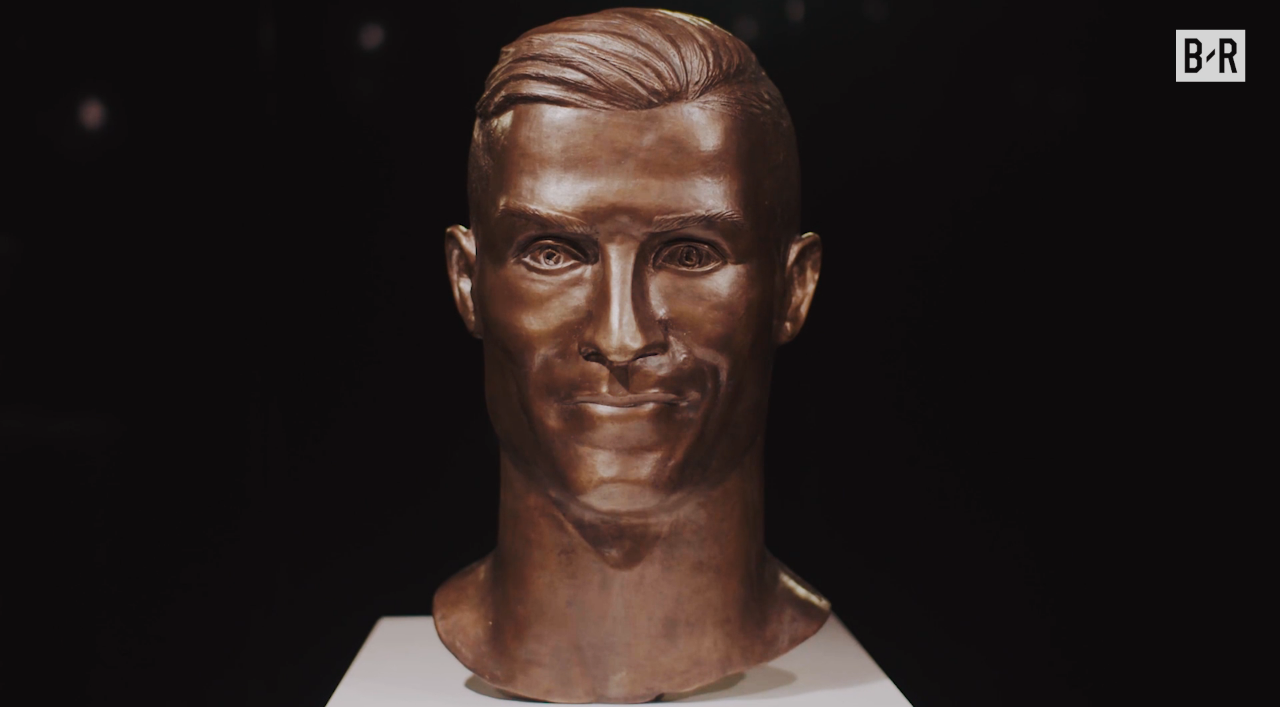 H/T Bleacher Report