Rob MacFarlane has a more impressive office view than most, and he's more than willing to share.
MacFarlane operates what is deemed the largest free-standing crane in Canada, working on a condo development that's hit 58 stories in the Greater Toronto Area. Despite having no photography experience, MacFarlane wanted to capture the sights from 702 feet in the air. He shares most of his photos through his Twitter account @SkyJacked793, which he started late last month.
"The bank towers are taller, but not everybody can go outside, like I can," he told the Toronto Star. "I can open my window and just lean over and take a shot if I get one. I love taking Humber Bay pictures. I can't get enough of those."
MacFarlane, 54, is making the most of what may well be a once-in-a-career opportunity by documenting the sights. Sometimes, MacFarlane will stop work briefly if the light is just too good not to capture, an act he said amused his coworkers.
From his perch, MacFarlane has an uncanny 360-degree view of Toronto and the surrounding area. His photos reflect that, sometimes showing a suburb awash with sunlight while the surrounding area deals with the shade. He also shares some of the day-to-day aspects of his job.
Here are some of the more notable images he's captured thus far.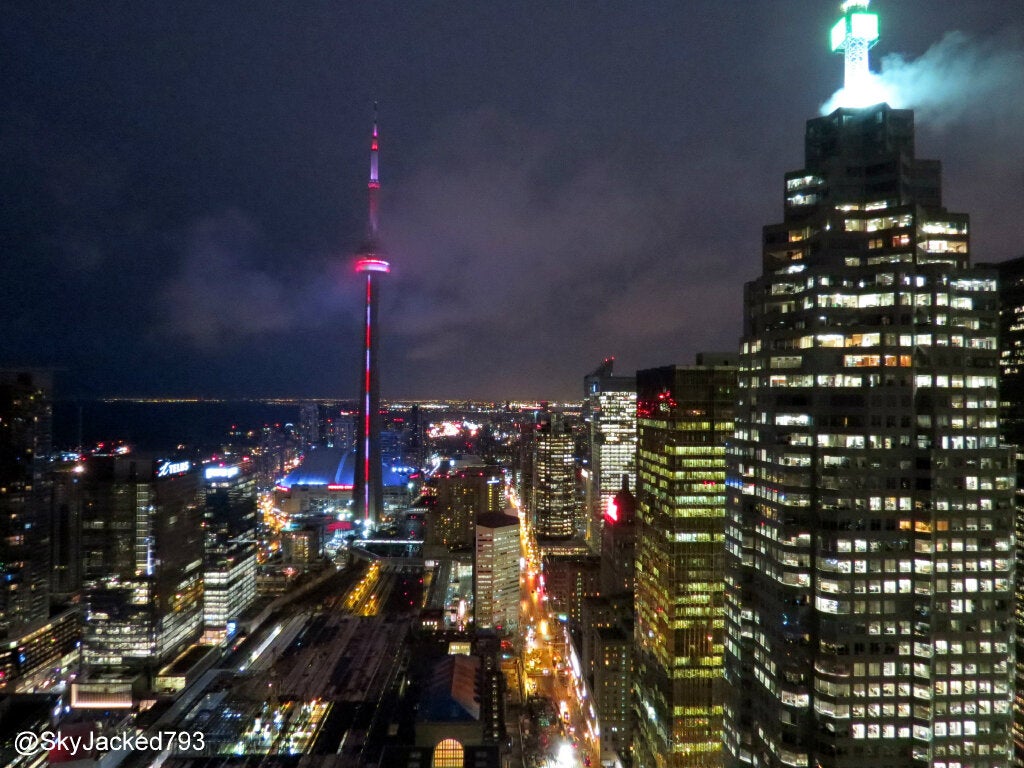 A view of the CN tower in the early morning.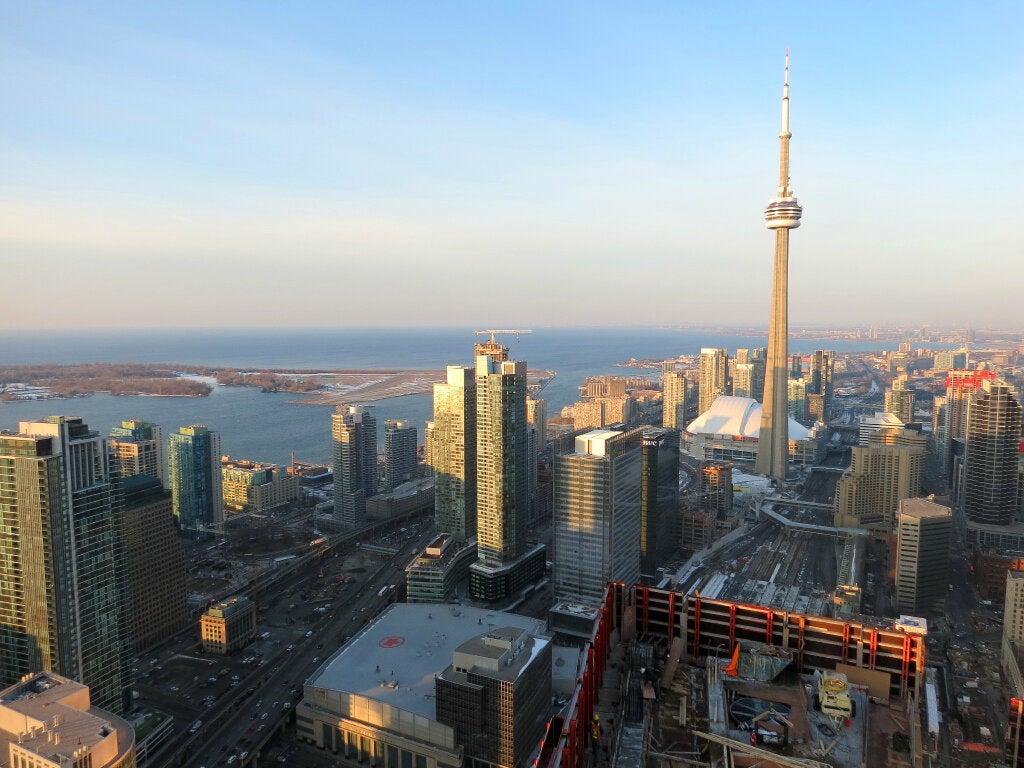 And the same sight during the day.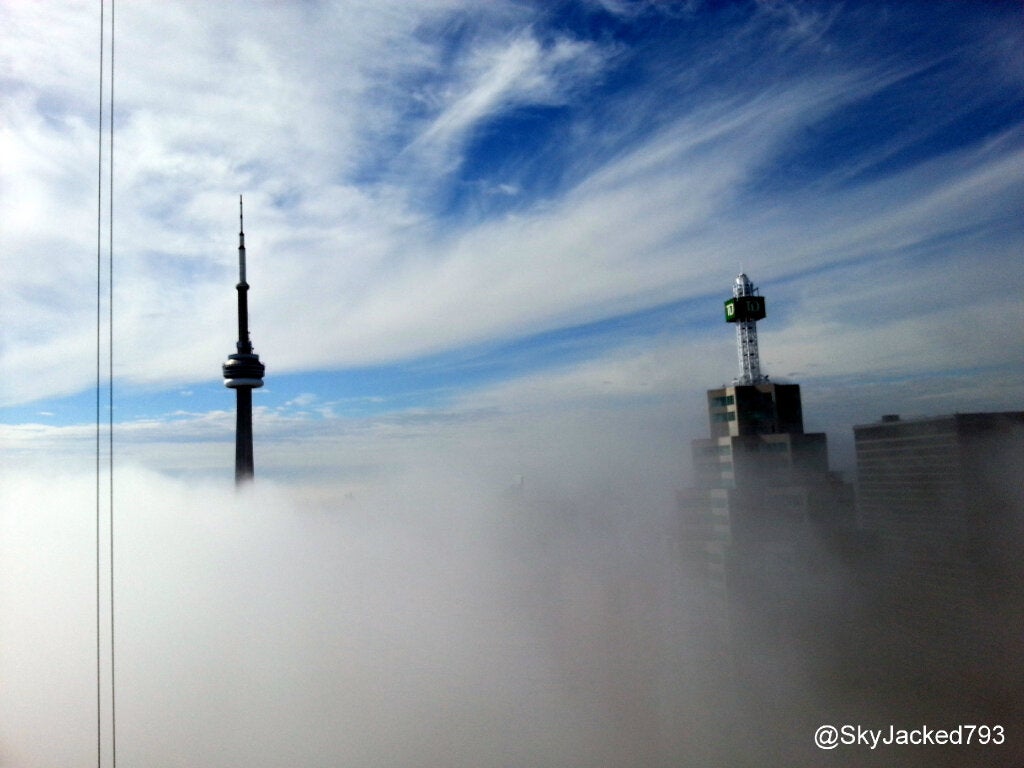 One more, as the fog rolls in. (There are a lot of CN Tower photos.)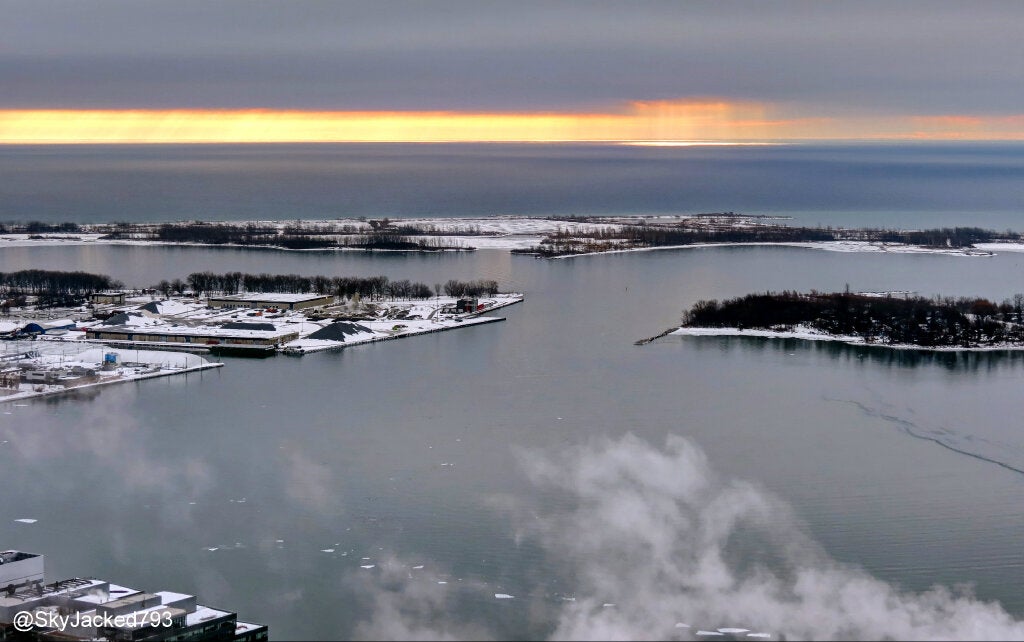 Here's the sun shining on New York state from afar.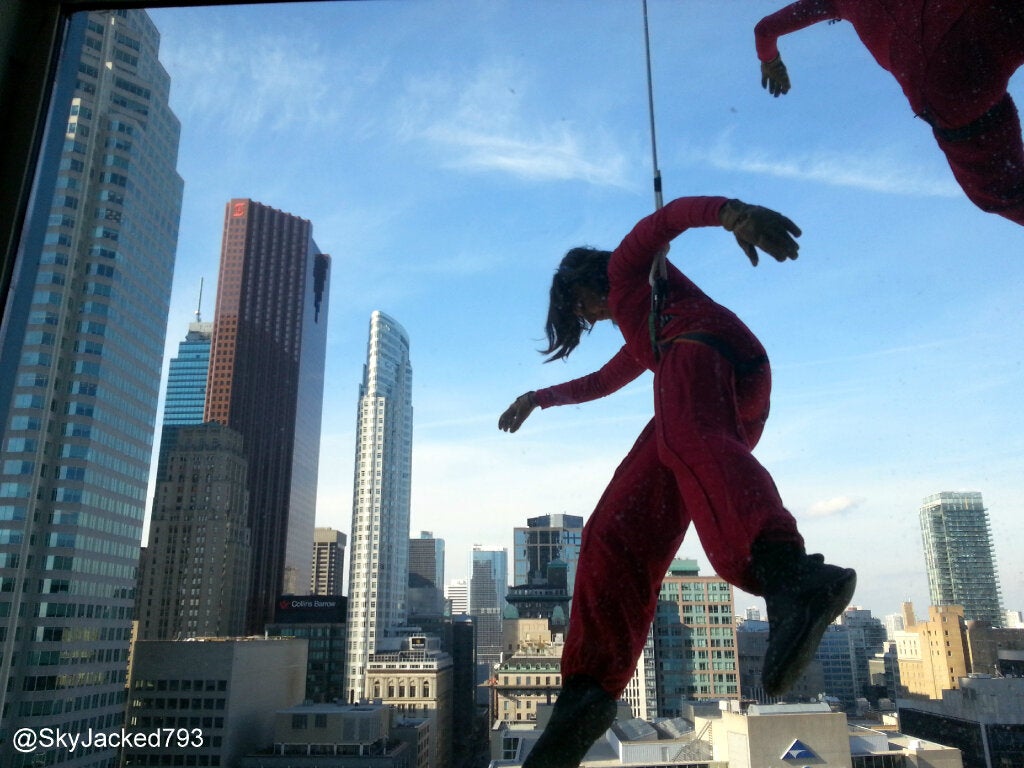 An up-close view of aerial performance group Aeriosa Dance Society.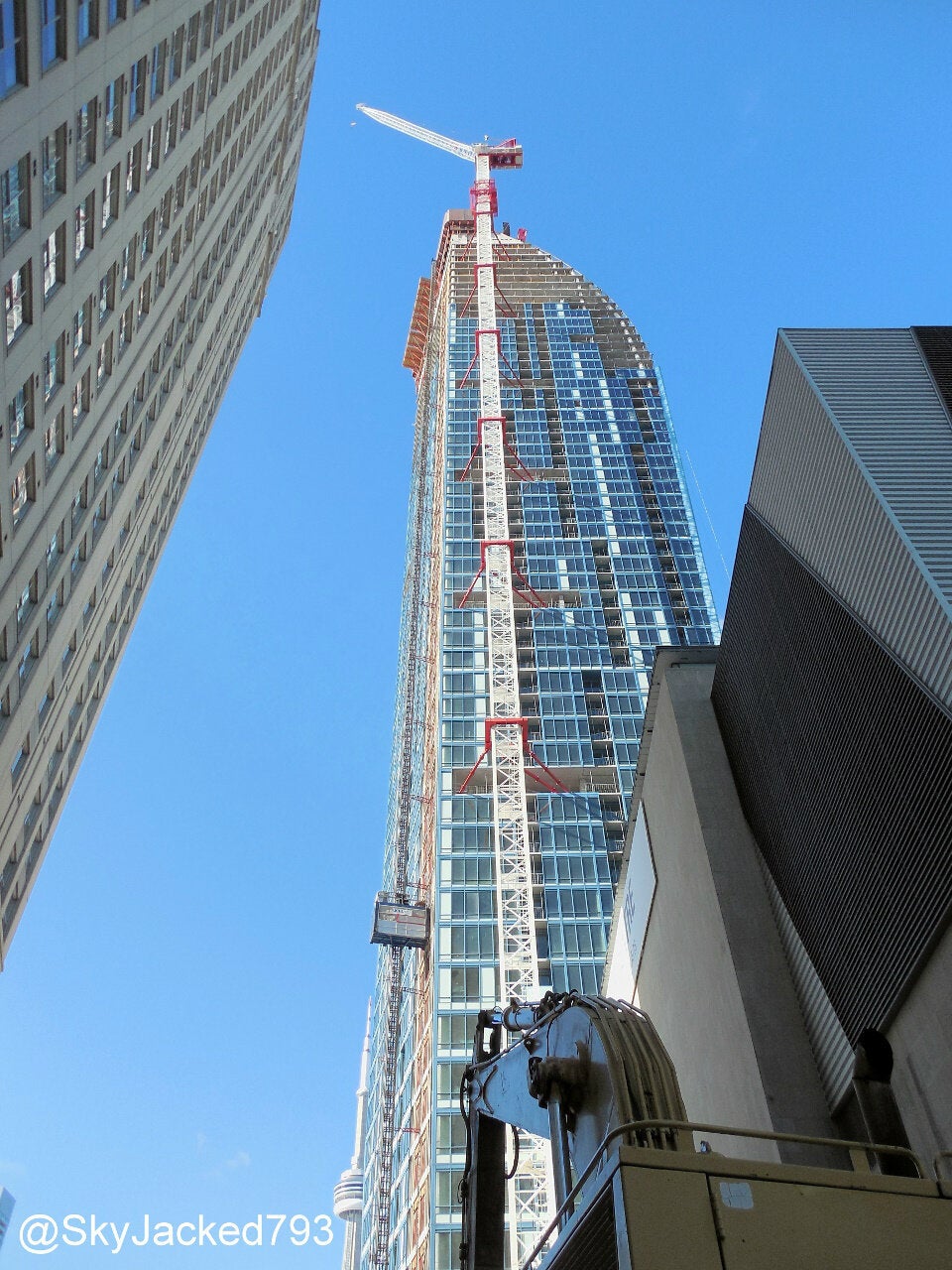 MacFarlane gives a peek at the crane from below.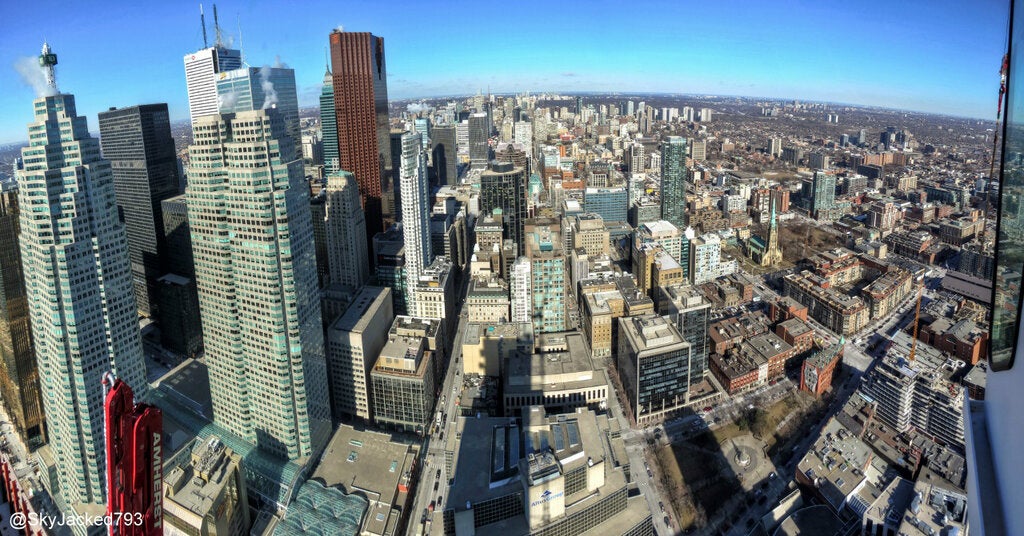 The urban sprawl of Toronto.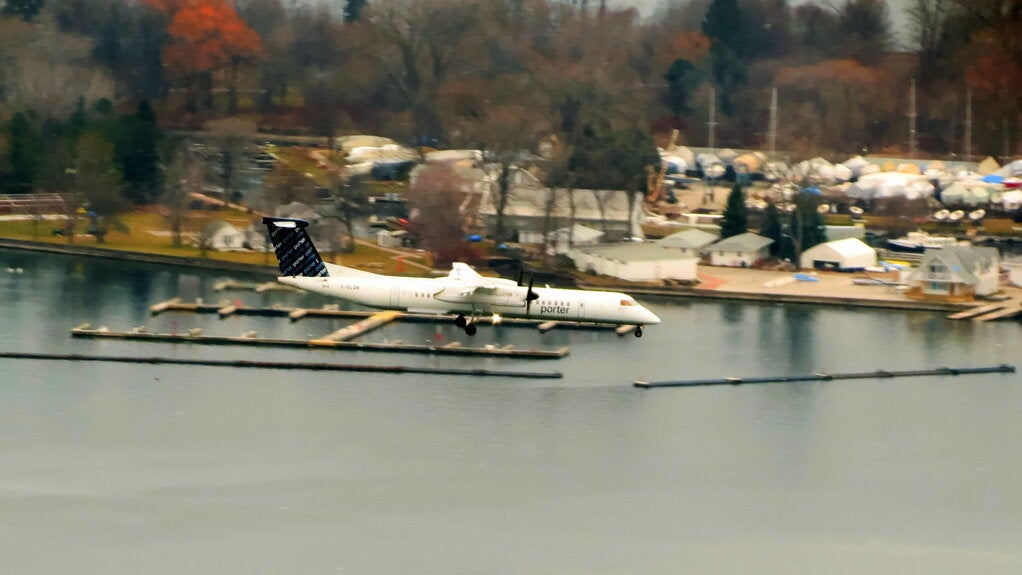 The tower's close to an airport at Toronto's waterfront, so MacFarlane sees planes passing by often.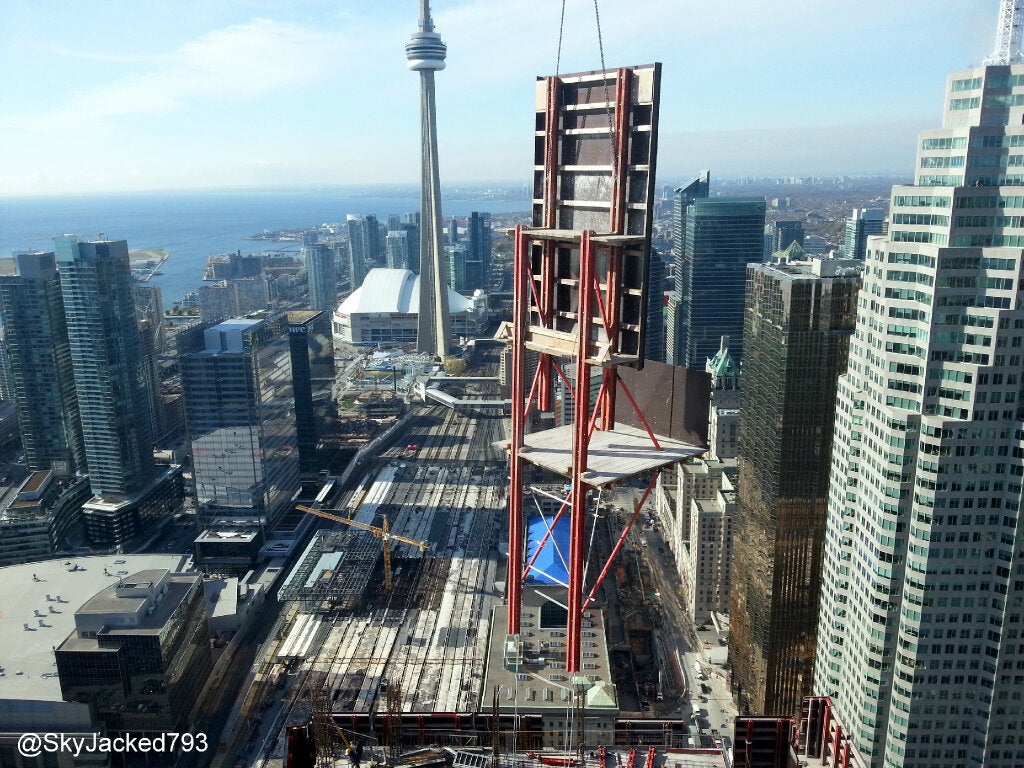 MacFarlane does need to work while he's up there. Here's what an 11,000-lb load might look like.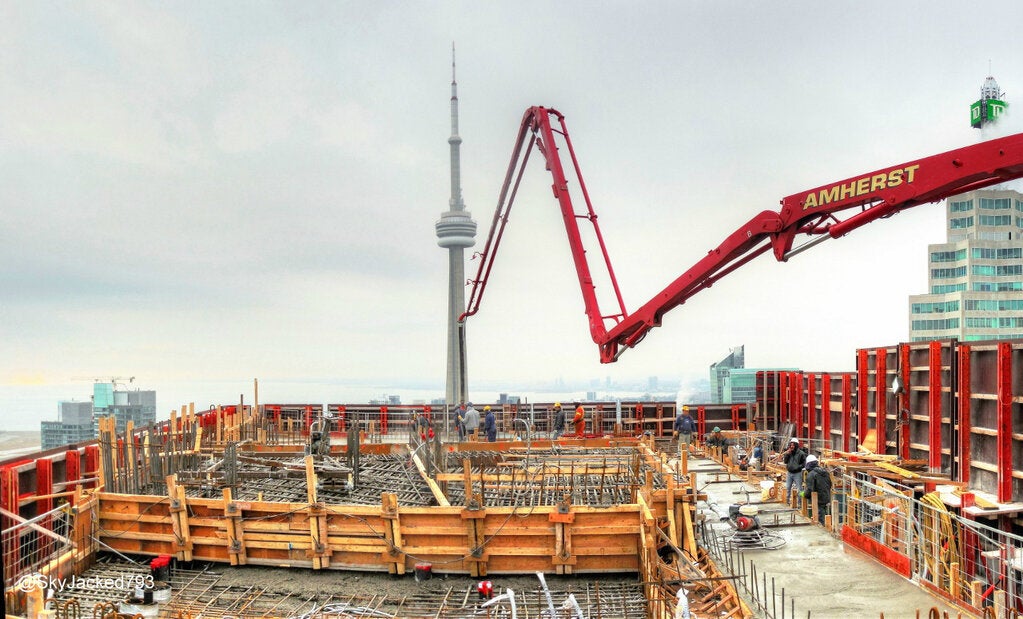 And here's how MacFarlane sees a concrete pump boom.
Photos by @Skyjacked793/Twitter