The Cracker Barrel hashtag on Twitter quickly filled up with stories of racist experiences today, as well as claims that the left was out to cancel Cracker Barrel because of its name.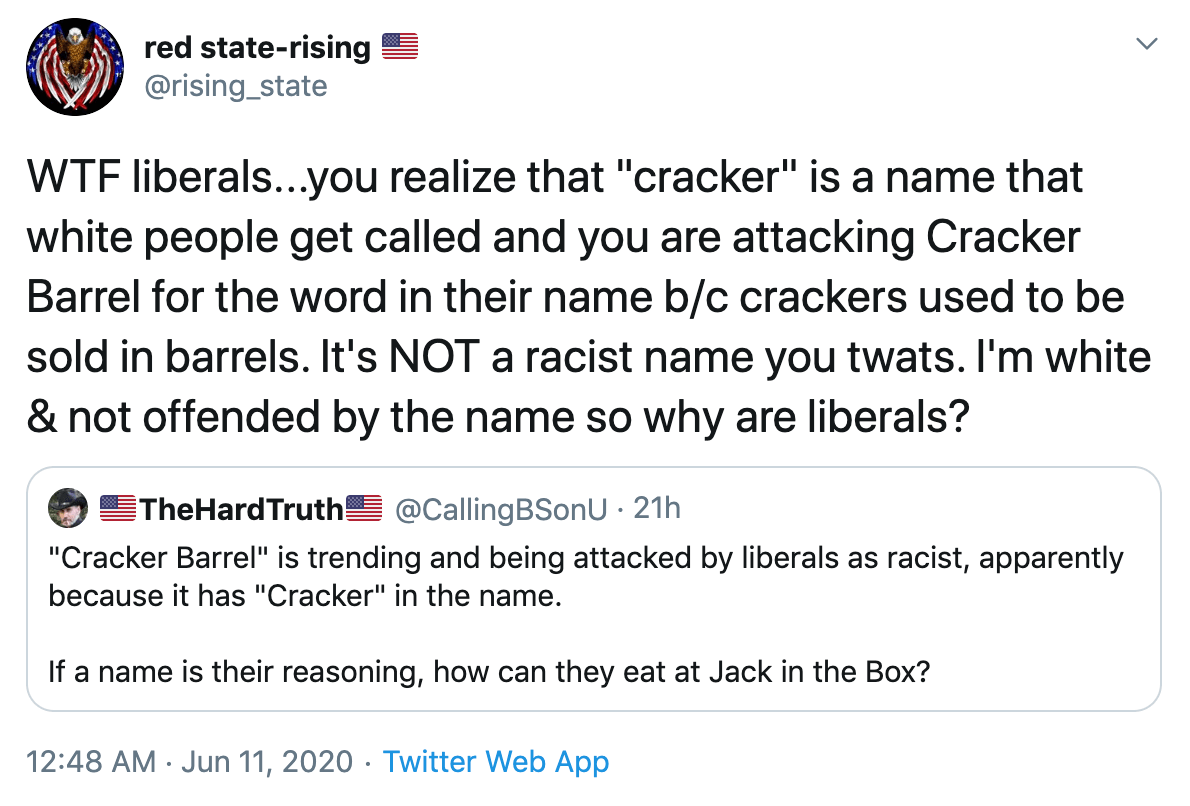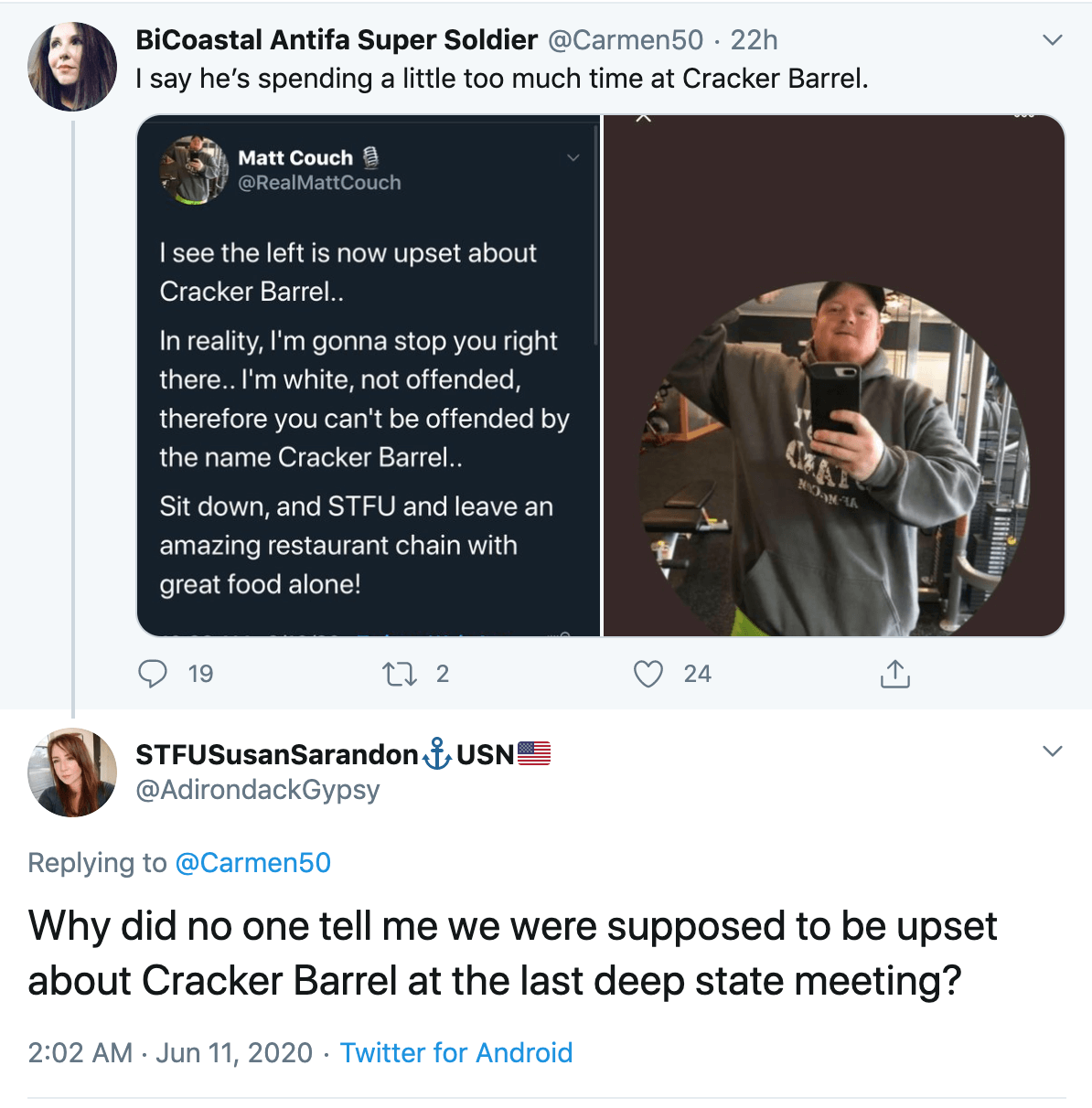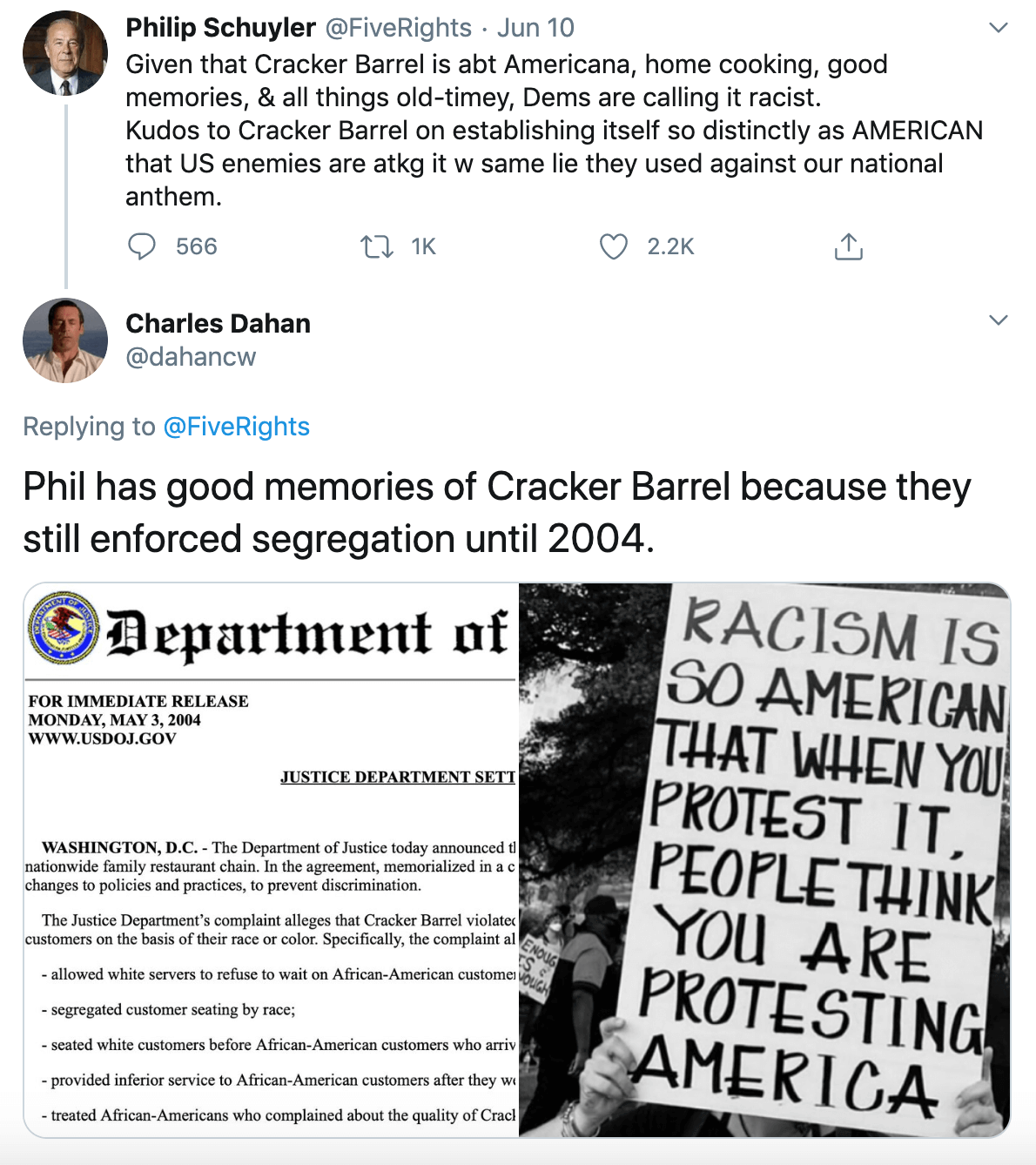 Things seem to have started off with a tweet from Twitter user Carly (@carlymoo), which wasn't originally about Cracker Barrel at all. Instead, it detailed her experience of racism in a mattress store. What brought Cracker Barrel into the mix was the fateful question she began her thread with—"Y'all ever walk in a place that just FEELS racist?"?

The answer, apparently for a lot of people, was Cracker Barrel.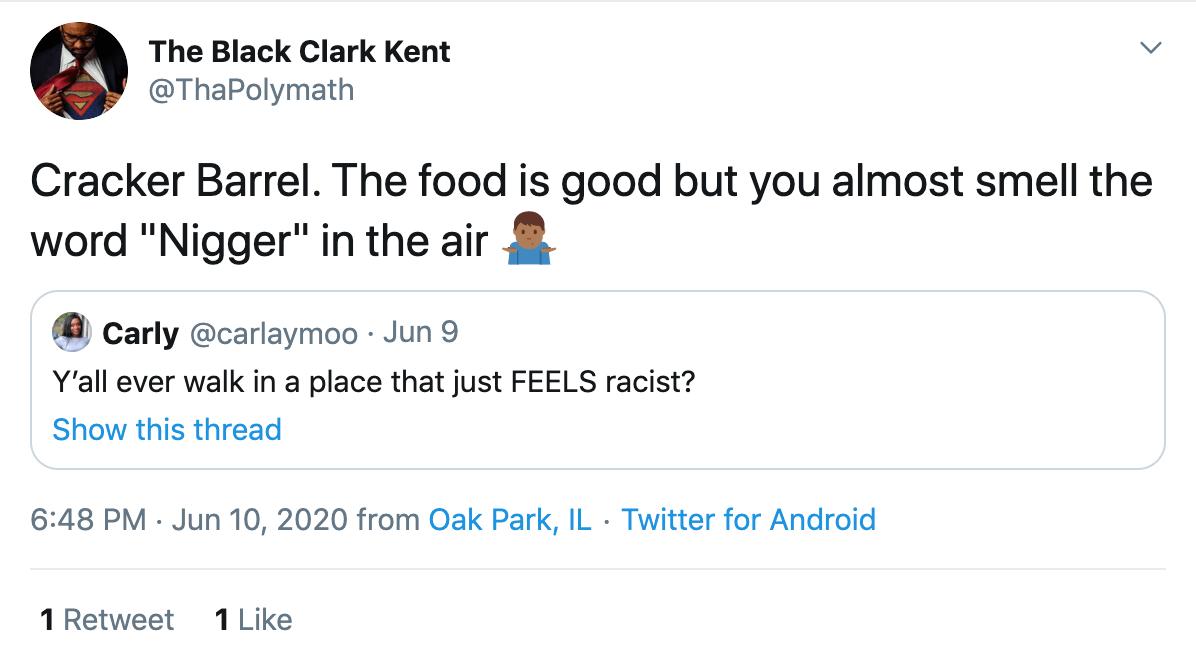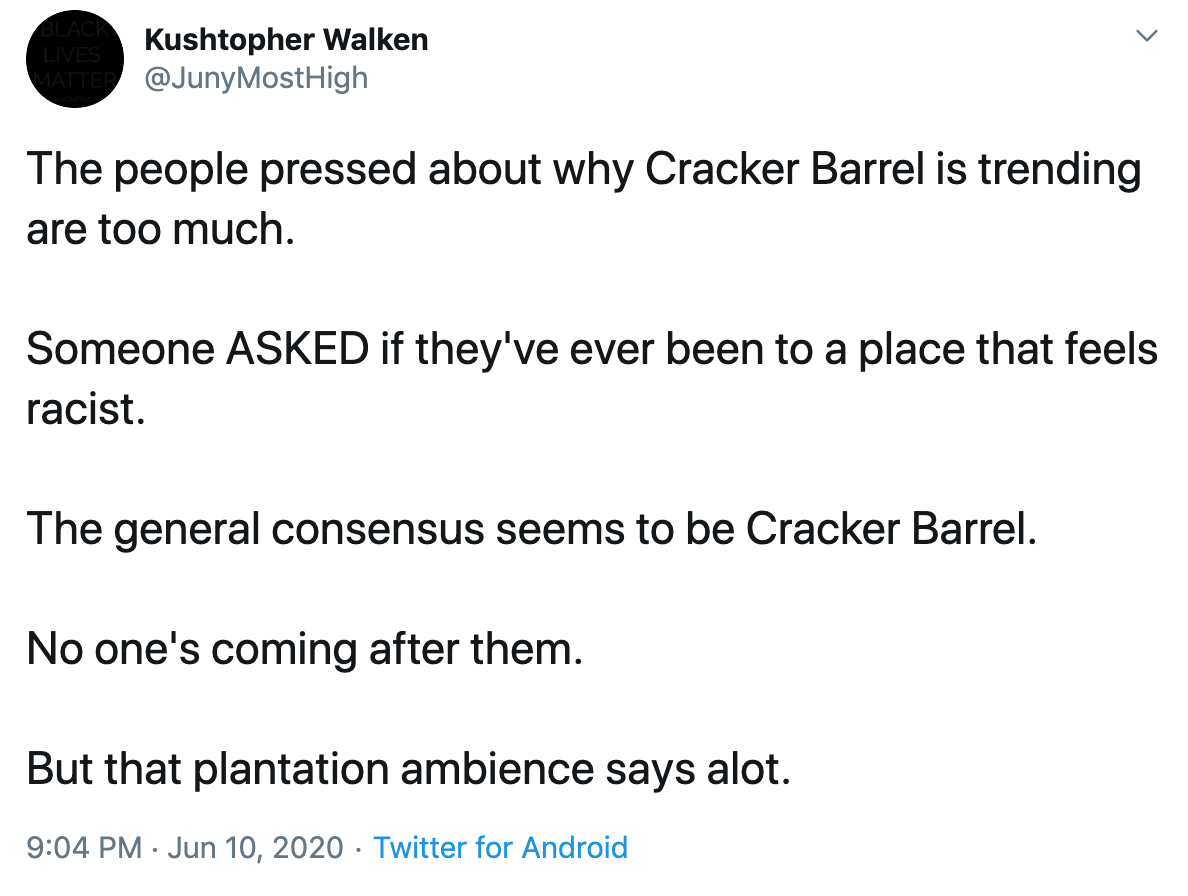 There are some very sound reasons why. Examples ranged from staff and patrons' individual experiences to the lawsuit settled in 2004 where the justice department found that Cracker Barrel had engaged in a "widespread pattern of discrimination against African American customers." Complaints found by the justice department included unofficial segregated seating, inferior service, and white staff members being allowed to refuse to serve Black patrons at all.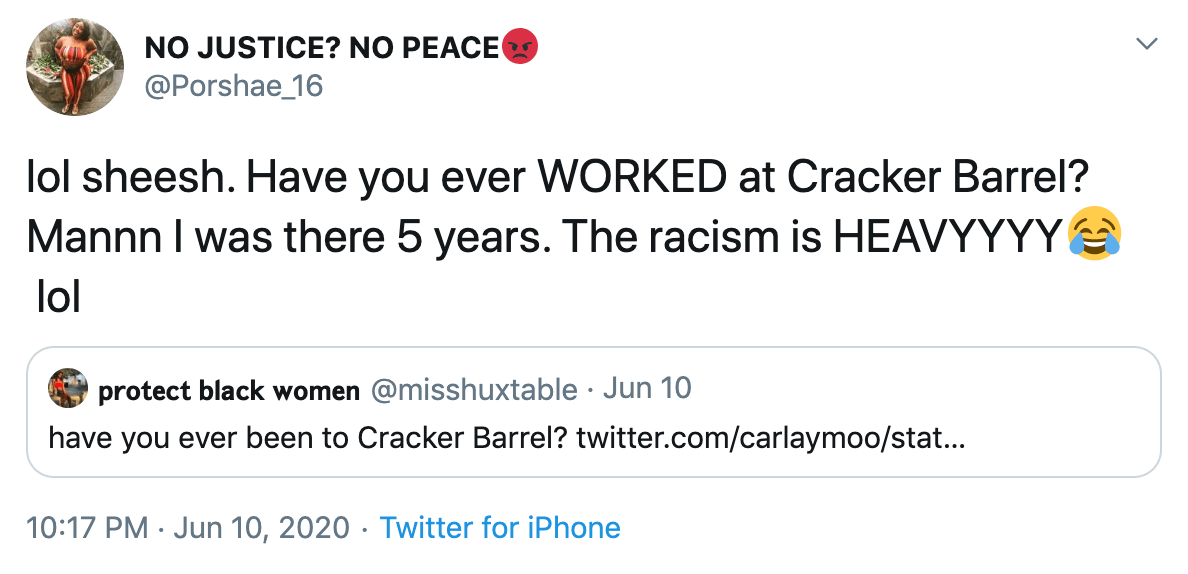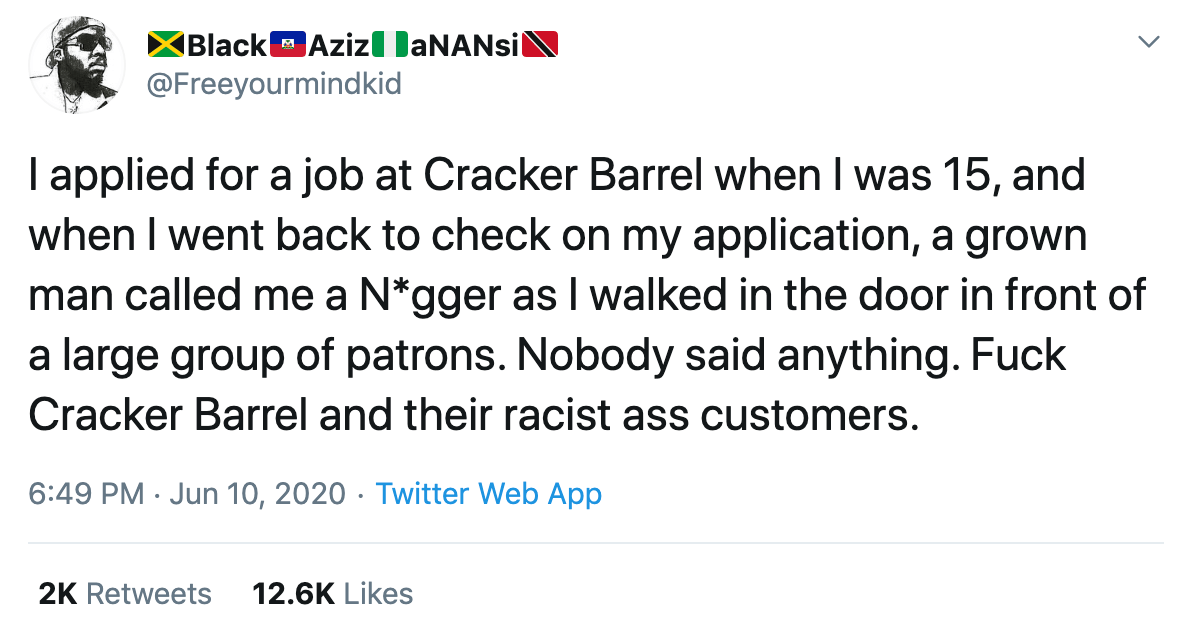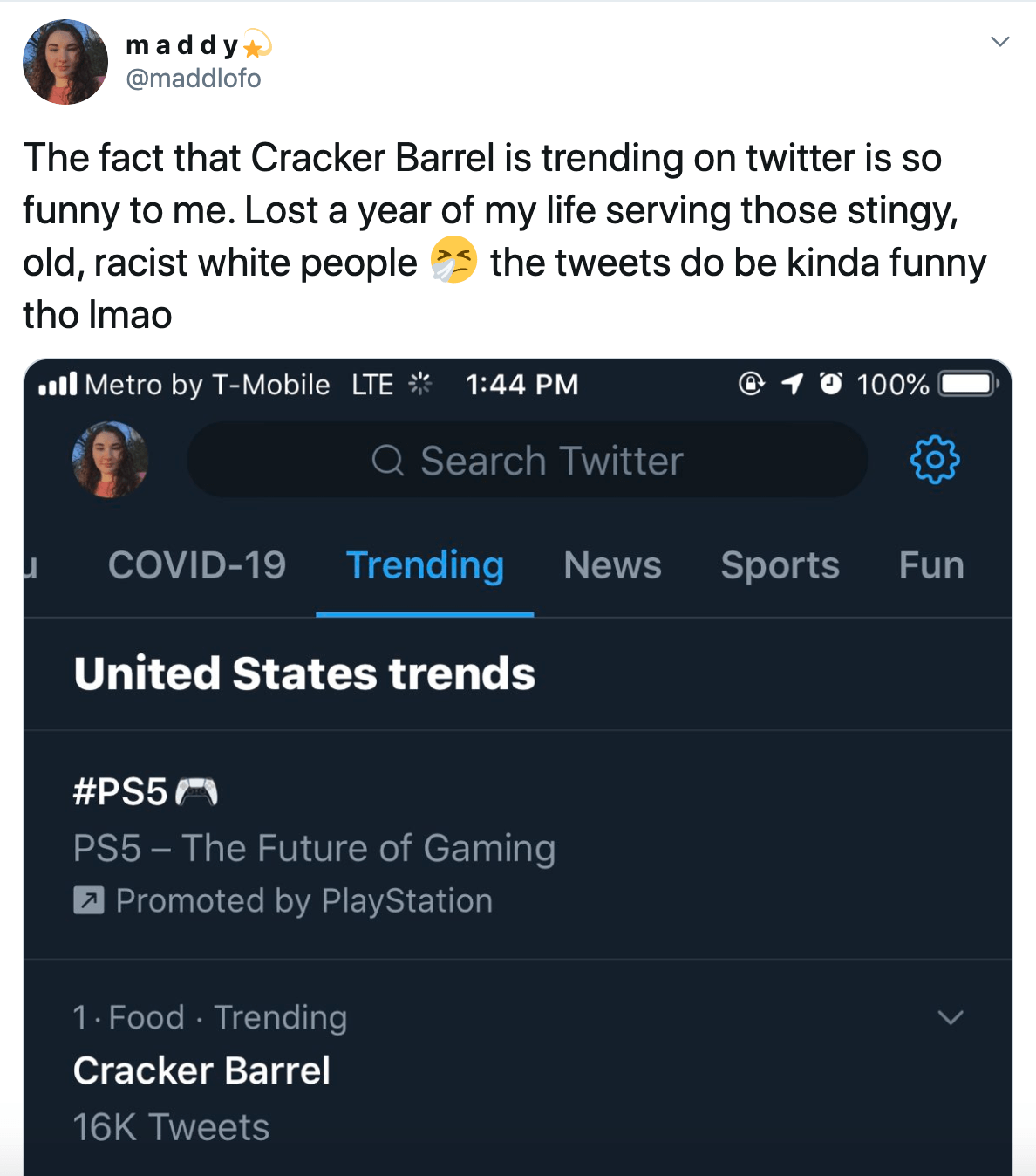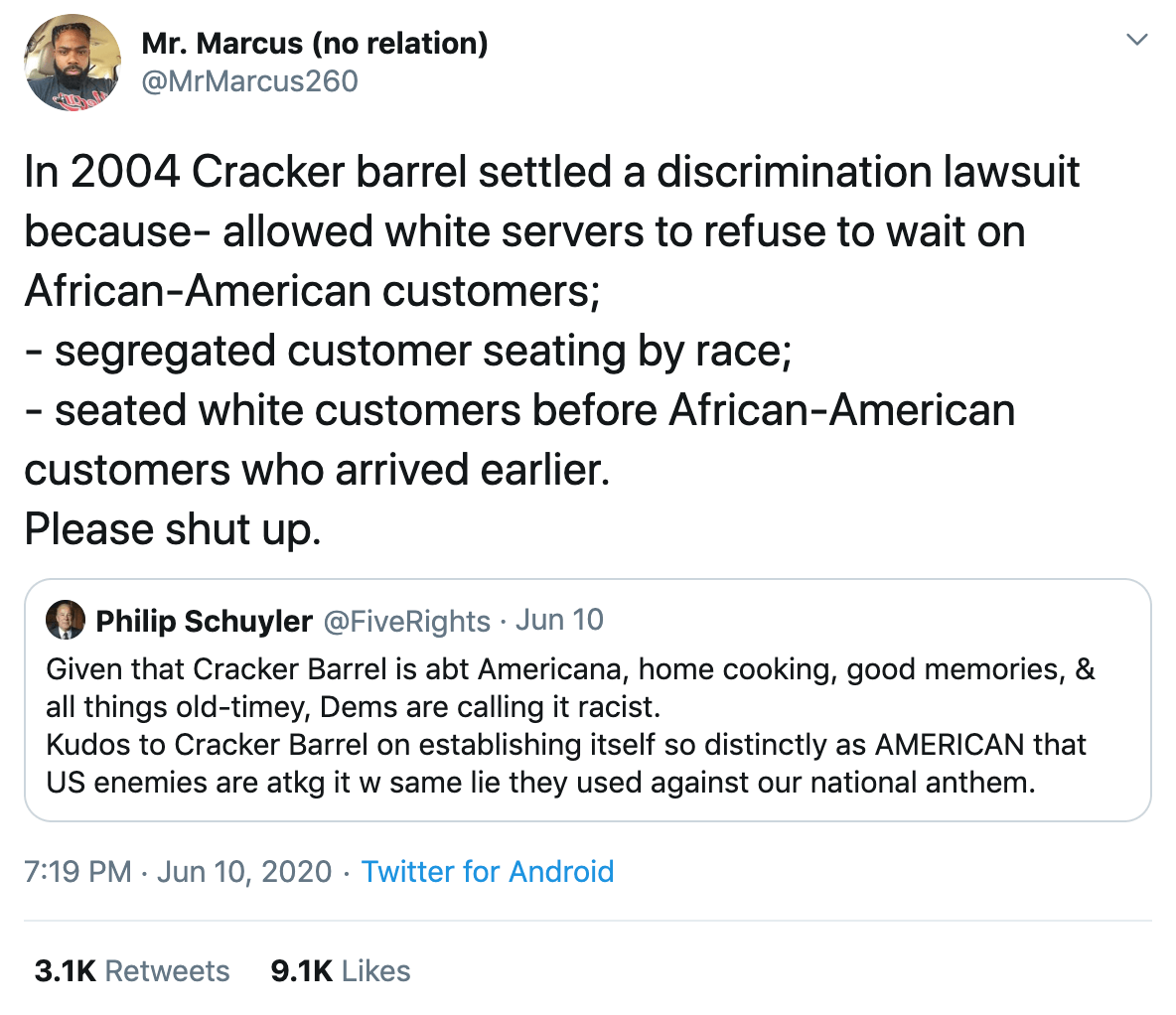 People then started riffing on the racist vibes Cracker Barrel has going with the decor, as well as the general vibe it's rocking. Twitter user @TommyMcMommy said, "Cracker Barrel is where the racist cop, his wife name Karen, and her racist ass mother go for brunch on Sundays."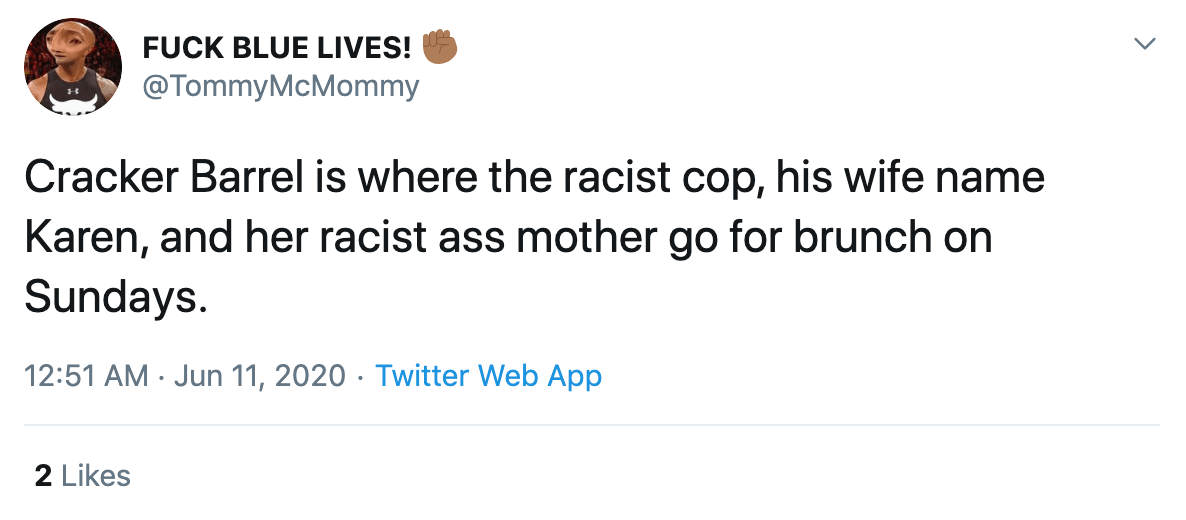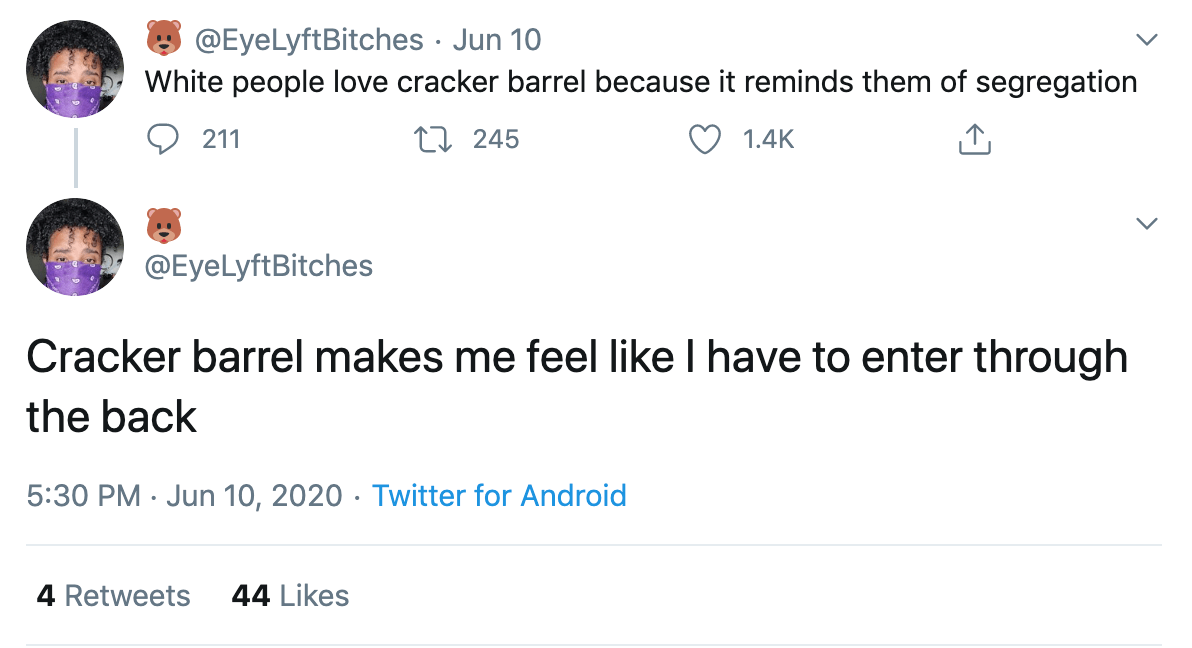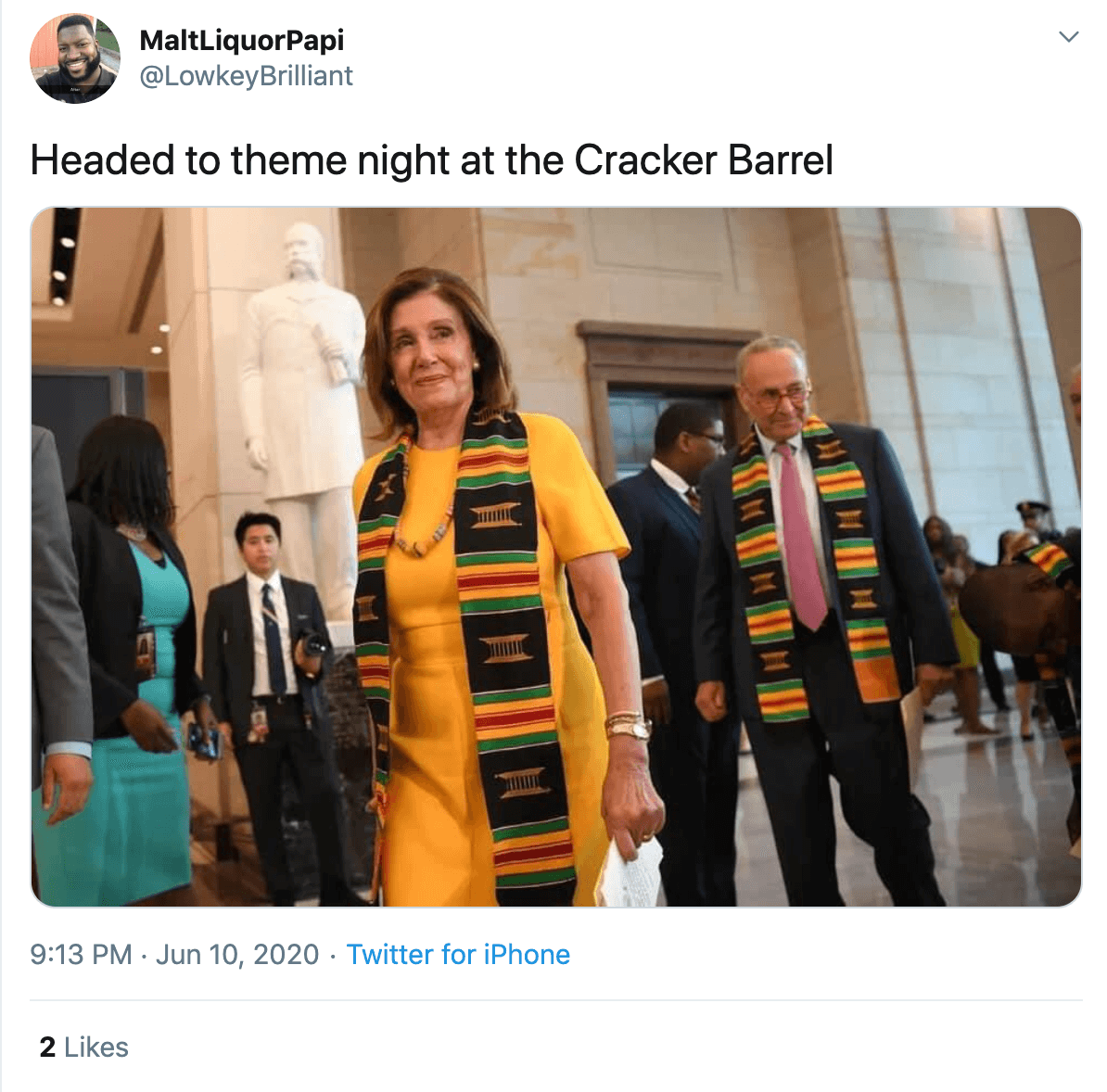 While Twitter user @Senor_Wise cheekily suggested that "Cracker Barrel gotta have Robert E LEE head frozen in the basement."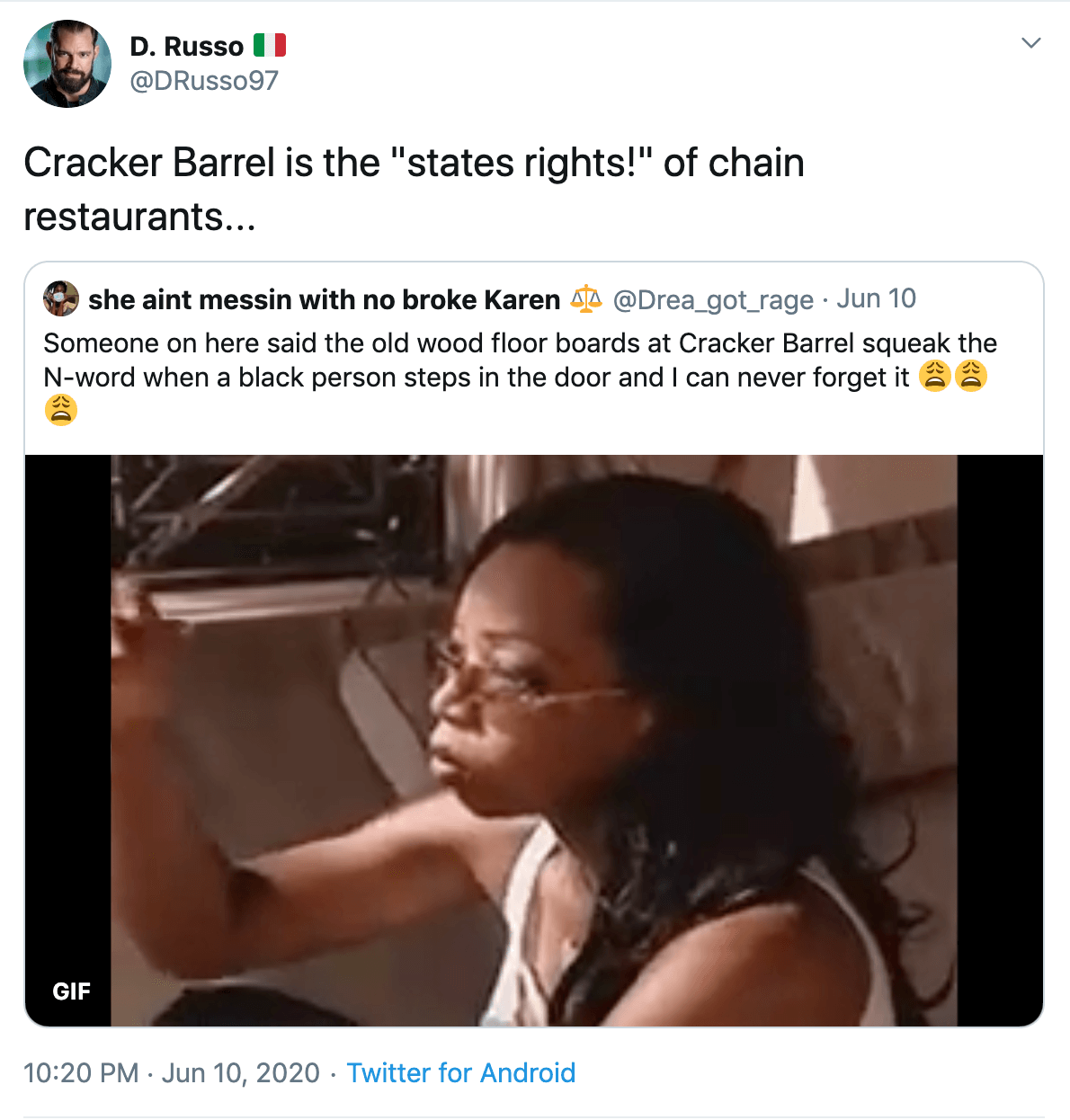 Somehow, in the middle of this conversation, people who say things like "America First" and "the loony left" became convinced that the left was trying to cancel Cracker Barrel. Theories ranged between the left opposing all things American or their being offended by the "racism" in the name.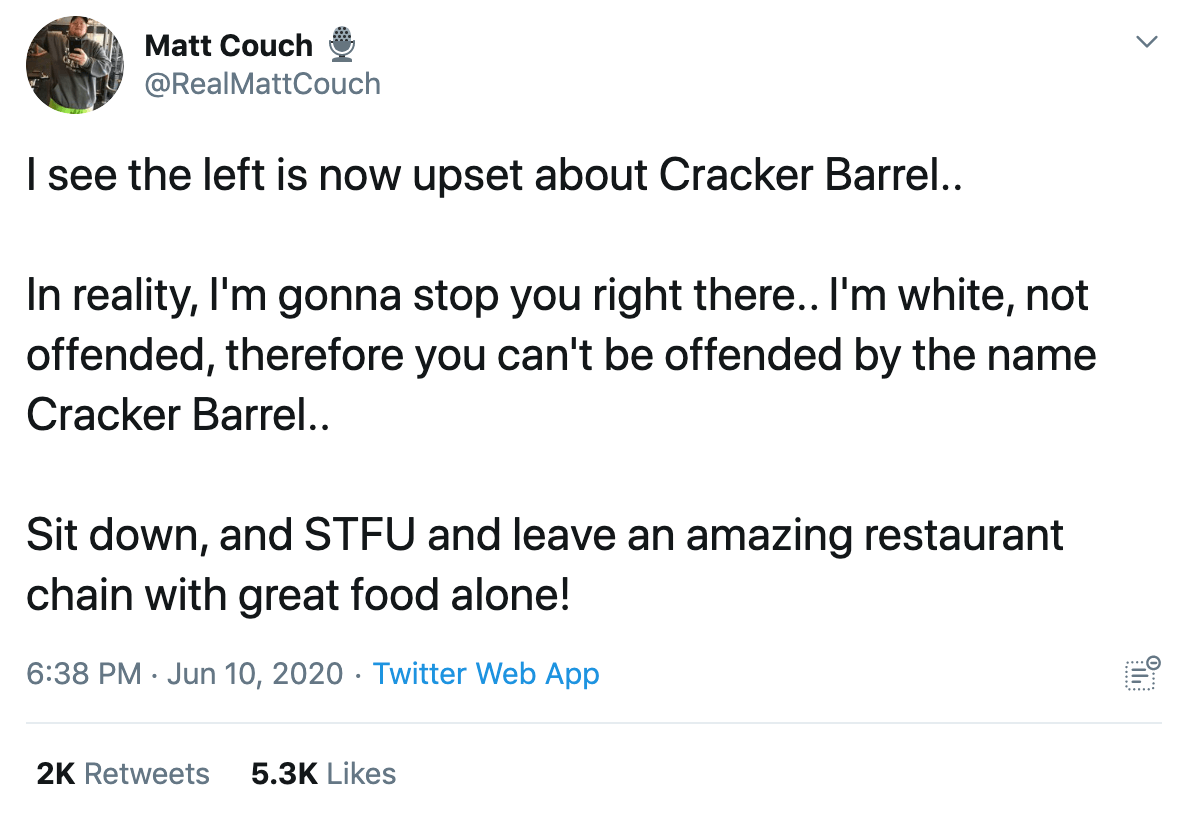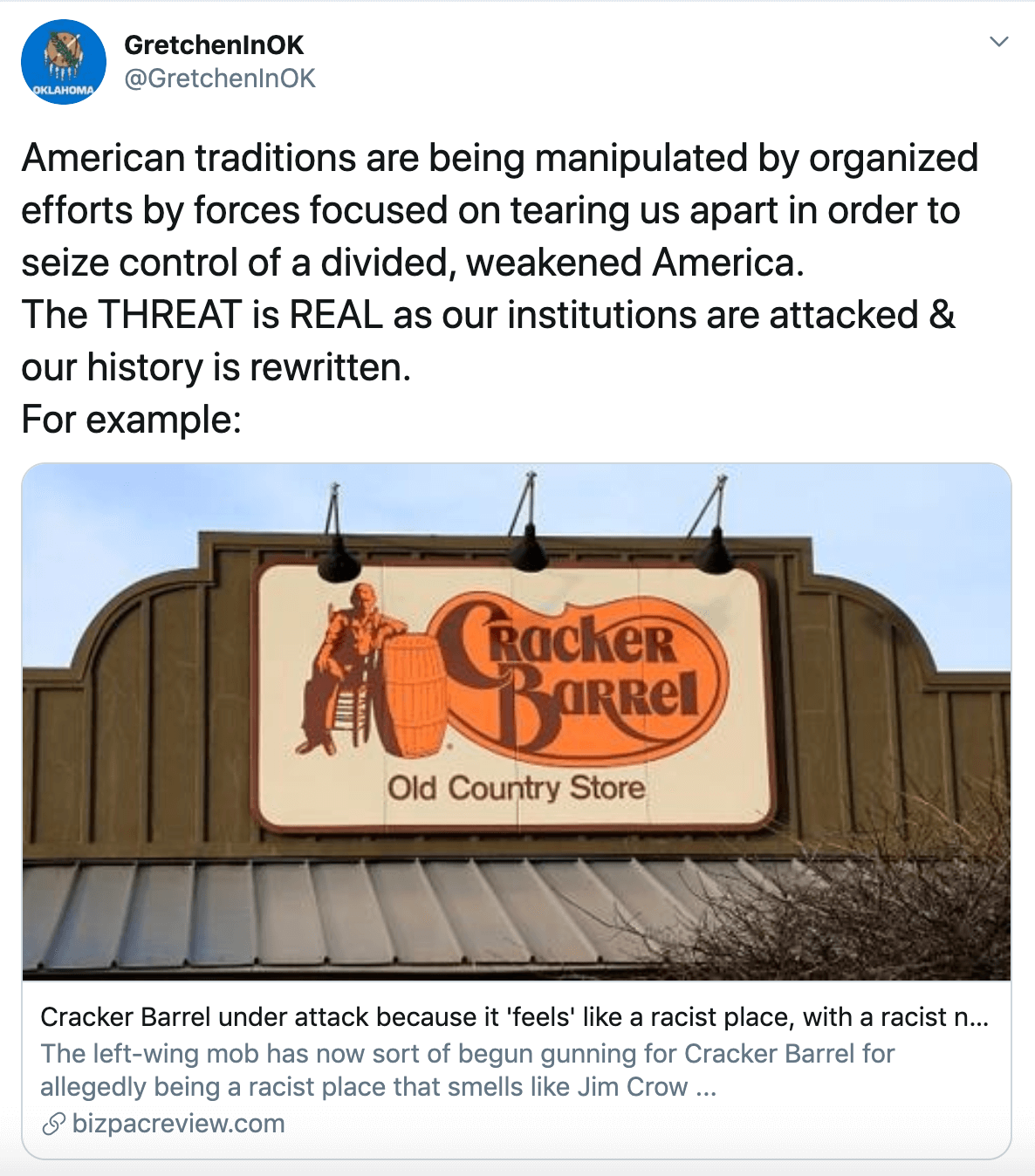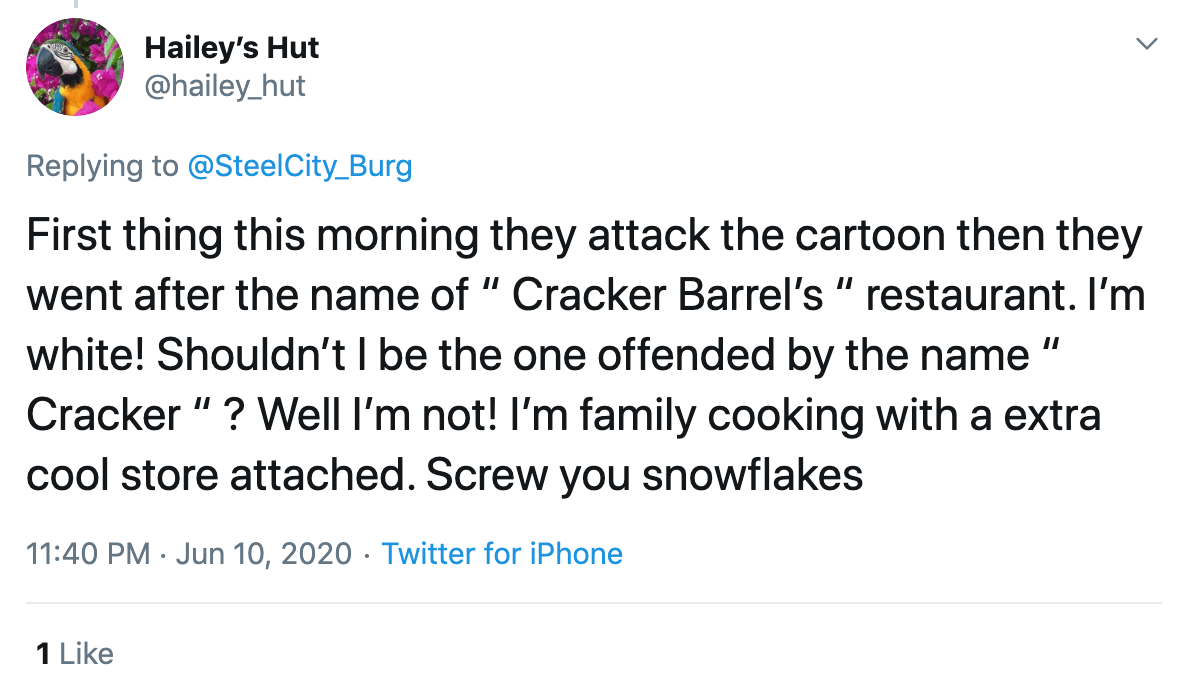 And if after all that you're left wondering about Carly's story, the regional director got in touch with her and she'll be getting her mattress for free—with the branch in question covering the cost.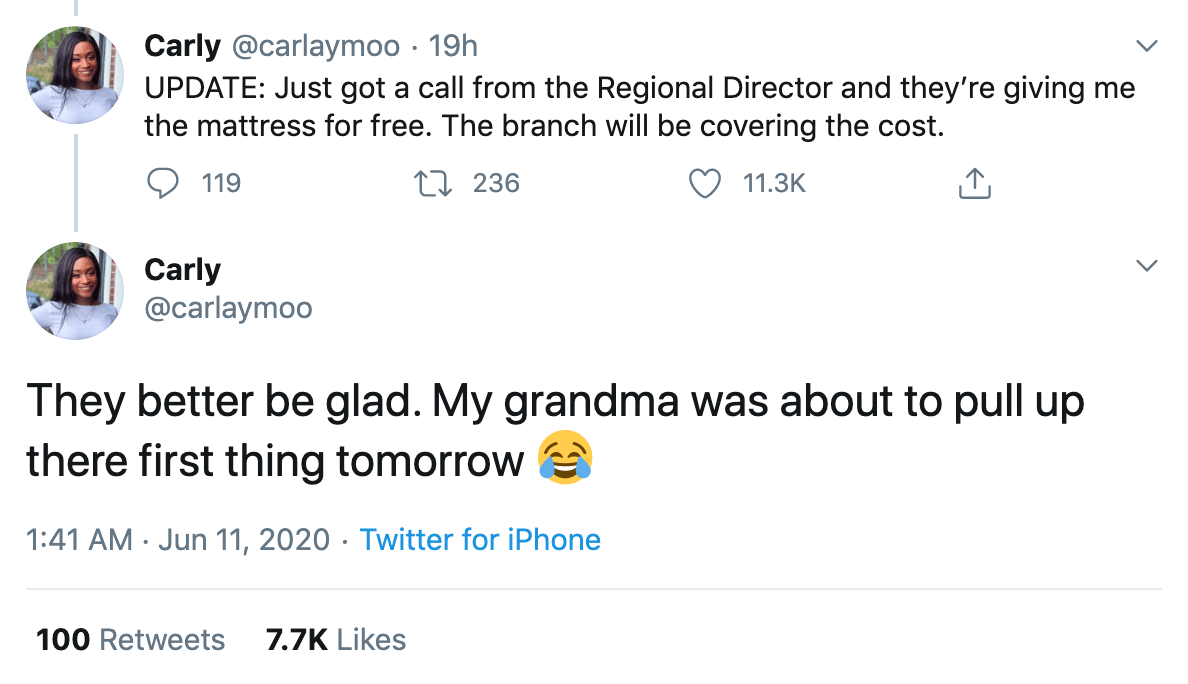 READ MORE: