The best idea is the sort that makes you slap your own head in astonishment: Why didn't I think of this? By then, of course, it's too late, and someone cleverer has already spun out the possibilities you had merely begun to explore. 
In this case, that clever someone would seem to be John Morter, one of seven (mostly U.K.-based) admins around the world for Facebook's Condescending Corporate Brand Page, a pitch-perfect takedown of advertisers struggling to understand and co-opt the functions of social media. As the "About" section has it:
We're a big Corporate Brand® using Facebook. So look out for us asking you to like and share our stuff in a faintly embarrassing and awkward way.

Welcome to our Facebook page! We'll be posting up plenty of engaging content to hopefully steal you away from your daytime chores and daily viewing of the Jeremy Kyle Show. We'll also be asking some very open-ended questions that even a Chimp would find condescendingly offensive.

You're here at your own risk as we treat all fans with utter contempt. It WILL get annoying, so 'unlike' us if you can't handle it. Don't whinge at us if you get bored of our posts or we've offended you as frankly we don't care.

With well over 40,000 likes, CCBP reaches more followers than many of the clueless brands it skewers with inane content and casual disdain for consumers. The banner alone gets much of the point across in a scant few devastating words.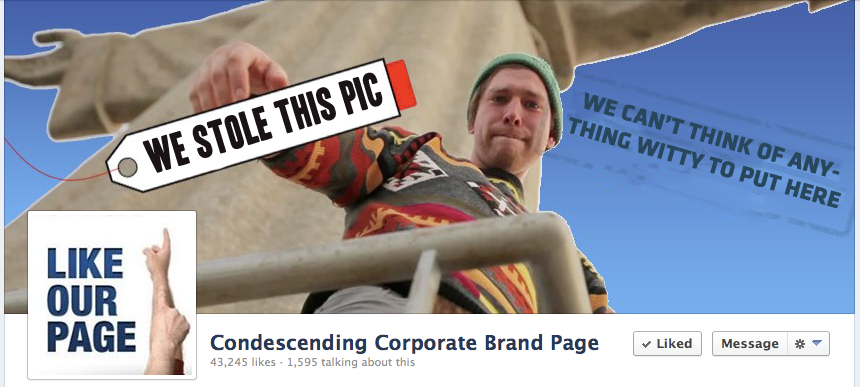 Intellectual property theft and general lack of inspiration are just the tip of the iceberg, however. CCBP collects and shares hits from some of the most pointless, baffling, and flat-out insulting social media campaigns in operation. Here are some of our favorites from the last few months: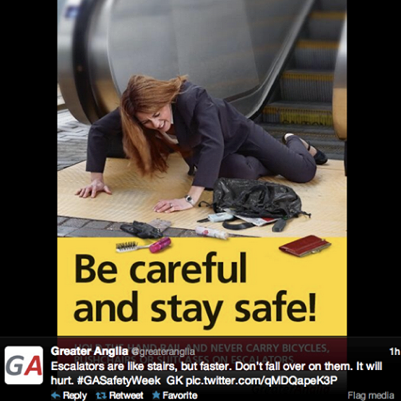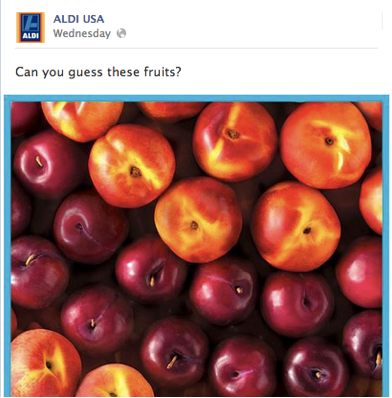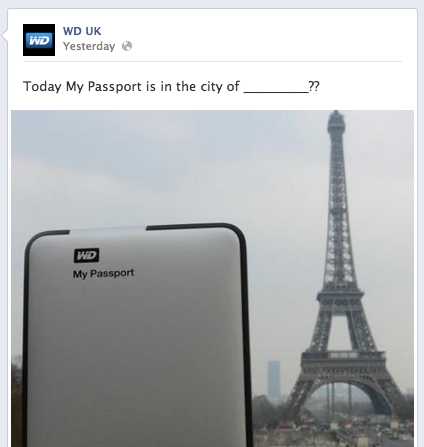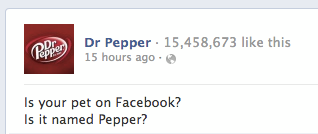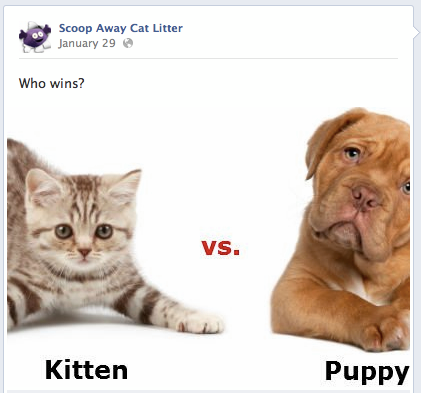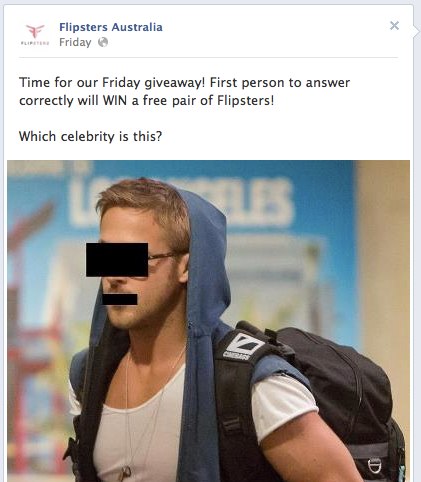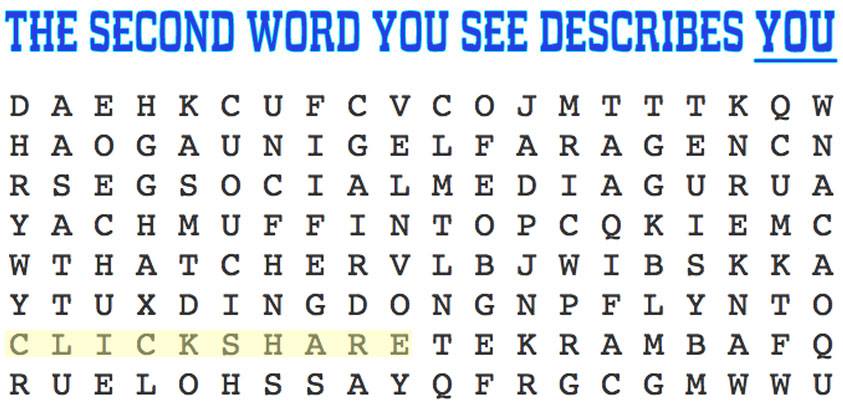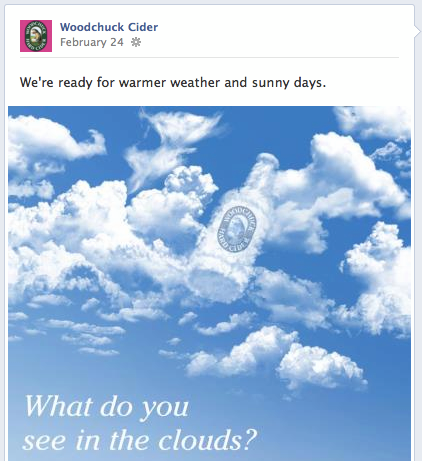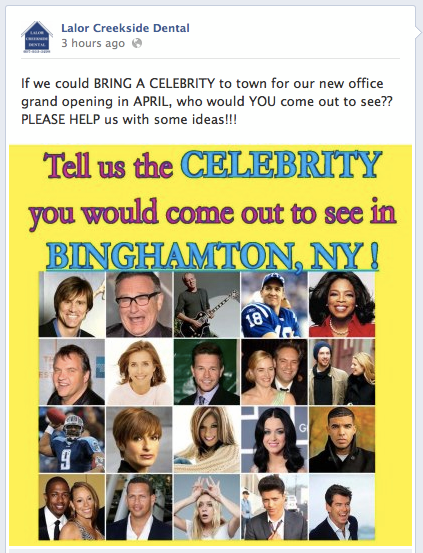 No one, from Kit Kat, with their "like"-powered swing, to Booking.com, which gave away the answer to its own guessing game, is safe. Certainly not Coca-Cola, which underestimates its clientele more than most.
Dispersed among these true-life examples of tone-deaf shills is plenty of withering original content that nods to the half-baked and poorly executed work of underpaid social media interns.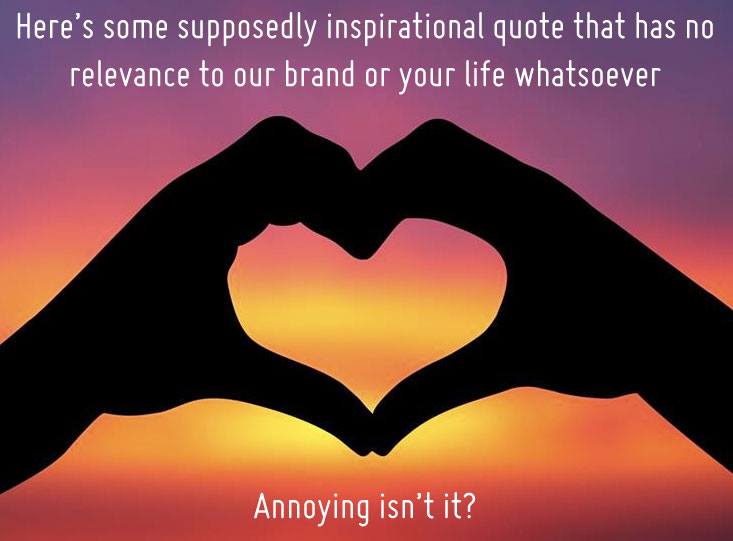 But wait, there's more! You can also get your fix of corporate condescension on Twitter, via @Corporate_Brand. The brutally honest description:
A branded Twitter account that simply tweets from a linked Facebook page with annoying 'fb.me' link at the end chopping off what's said.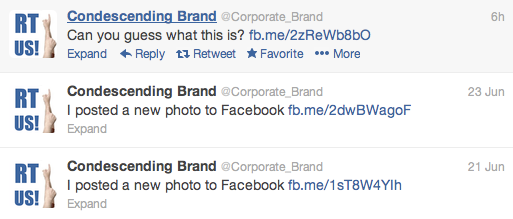 Sounds familiar, no? Whichever way you imbibe it, CCBP is a touching ode to the way in which bloated business can never quite connect with the common man or woman, especially when trying to get a handle on a new medium. Perhaps we should be thankful that they haven't quite mastered a Web 2.0-based form of mind control. 
Even then, they're probably a lot more effective at it than we suspect. Anyone else have a weird craving for soda just now?  
Photo by lazylikewally/Flickr