When Chinese workers decided to protest for unpaid wages, they didn't use a blowhorn or handmade signs.
They just danced Gangnam Style.
This is exactly what 40 workers did outside a nightclub they had just completed, The Guardian reported. The workers are owed 233,000 yuan ($37,471) combined.
"There have been many creative protests over the last few years," Geoff Crothall of the Hong-Kong-based China Labour Bulletin, told the Guardian. "Younger workers in particular are very media-savvy and clued-in."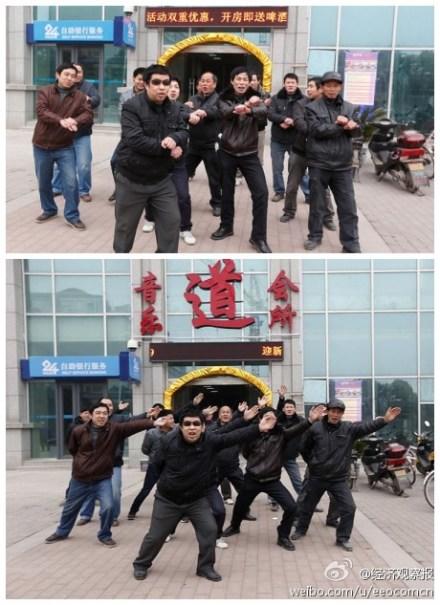 Psy's "Gangnam Style" has become the "Macarena" of the 21st Century, a song parodied by thousands and lip-synched by millions. The song's YouTube video is the most watched in history, with more than 1 billion views. And as a result, it has helped Google net $8 million in advertising sales.
The protest by the workers follows after a similar one by Chinese dissident artist Ai Weiwei aimed at China's strict censorship laws. The literal translation of Ai's video, which he posted on Oct. 24, is "grass mud horse style."
The construction company responsible for paying the workers said it will do so once issues with the developer are resolved.
"The oldest dancer in the group is 61, surnamed Zeng. Zeng said the construction company owed him 20,000 yuan ($3,216) that his family urgently needs," China Daily reported. "Another man, surnamed Luo, said the company had yet to pay him 9,000 yuan ($1,447). Without the money, he cannot go home for Spring Festival, and his three children may have to drop out of high school."
Screengrabs via @MissXQ