The man accused of plotting to blow up a train headed from the United States to Canada made no attempt to hide his obsession with violent branches of extremist Islam on social media. Canadian police have charged Tunisian-born Chiheb Esseghaier and an accomplice with conspiracy to murder after uncovering the alleged plot to derail a VIA passenger train on its way from New York to Canada.
At procedural hearing on Monday, Esseghaier, 30, said that the Royal Canadian Mounted Police's collection of facts and words in the police's dossier of evidence amounted to "only appearances." Esseghaier own words and actions on the Internet may only add up to appearances, but they hardly paint a sympathetic portrait.
Prior to a report Monday in The National Post, Esseghaier had illustrated his LinkedIn profile with the black flag of the Islamic State of Iraq, an umbrella group associated with Al Qaeda and insurgency groups in Iraq. That image has since been deleted, but the National Post nabbed a screen grab before it disappeared: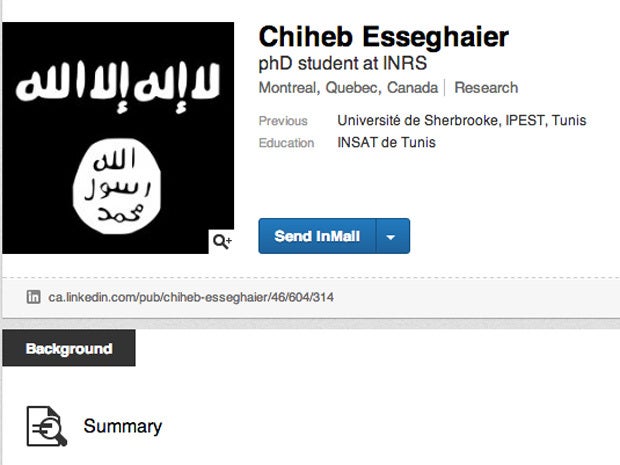 Image via National Post
It was on Facebook that Esseghaier really went loose, however, if the investigations of blogger Wahid Shoebat are accurate. Shoebat searched for Esseghaier's name in Arabic name and found a Facebook profile brimming with ties to extremist Jihadist ideology. The page's image header Shoebat describes as a "detailed flowchart on Al-Qaeda's plans, command and control, and methodology – from leadership to cell creation." (Though to be fair, accuracy and legitimacy of that flow chart are not exactly clear—it's just his header image, and there's no source.)
Shoebat, who's published books with titles like The Case for Islamaphobia, is hardly a neutral voice in any story on terror plots and Islam, but the evidence here appears solid, and certainly Esseghaier's LinkedIn profile indicates a tendency to post explicit ties to extremism on his social media profiles.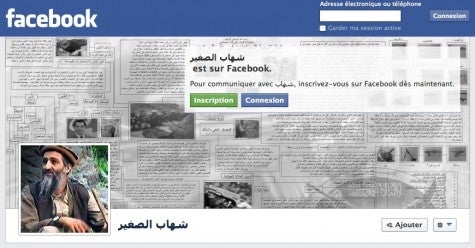 Image via Wahib Shoebat
Esseghaier also "liked" a fan page for Abu Musab al-Zarqawi, the former leader of Al Qaeda in Iraq, as well as Ansar al-Sharia, the Libyan group responsible for attacks in Benghazi that killed three American diplomats, including ambassador Christopher Stephens.You can get a rundown of his complete activity at Shoebat's blog.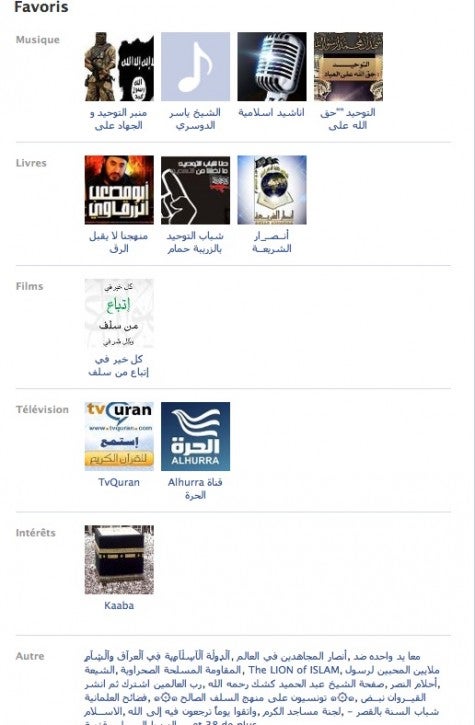 Image via Wahib Shoebat
The Facebook page—like the LinkedIn image—has since disappeared. Someone seems intent on scrubbing Esseghaier's trail from the Internet.
Photo via O Canada