Snuggling with a tiger, riding all-terrain vehicles at dusk, and posing with a AK-47 are just some of the hobbies Chechen president Ramzan Kadyrov enjoys, according to a conspicuous Instagram account.
The Instagram user alihan777 has posted 301 photos of Kadyrov, 36, dating back to Nov. 3. While some of the photos seem to have been taken at public events, such as this one with Russian President Vlaiamir Putin—who has his own history of colorful photo-ops—others are far more personal, including one of Kadyrov and his children.
It is unclear who is posting the photos, but Kadyrov sure isn't angry about it.
Kadyrov has tweeted links to the Instagram on numerous occasions.
"Give with a smile the most valuable it is for someone's life … From Instagram alihan777," Kadyrov tweeted on Monday, with a link to a photo of the Chechen president donating blood.
Kadyrov was recently named one of the world's most social media savvy authoritarian leaders by Radio Free Europe/Radio Liberty (RFERL).
"Kadyrov covers quite an array of subjects on his Twitter account," RFERL reported. "In just 140 characters, he has alternately praised the Russian press, mourned the death of his grandfather, congratulated a Twitter user on the birth of his child, and fired off quite a few shout-outs, including one to Sergei Shoigu, Russia's new defense minister."
The following are some of the best Instagram photos of Kadyrov: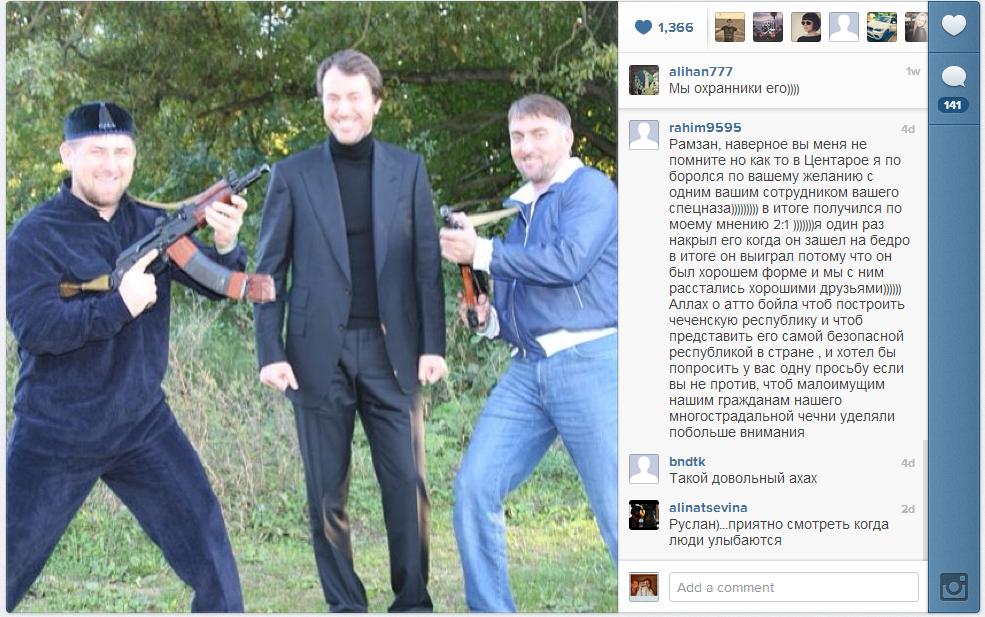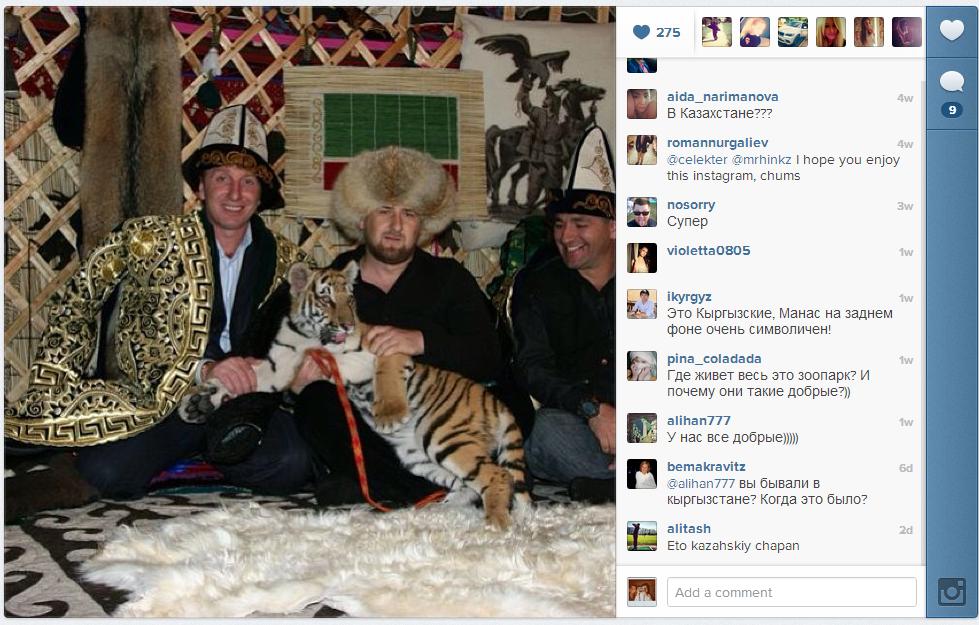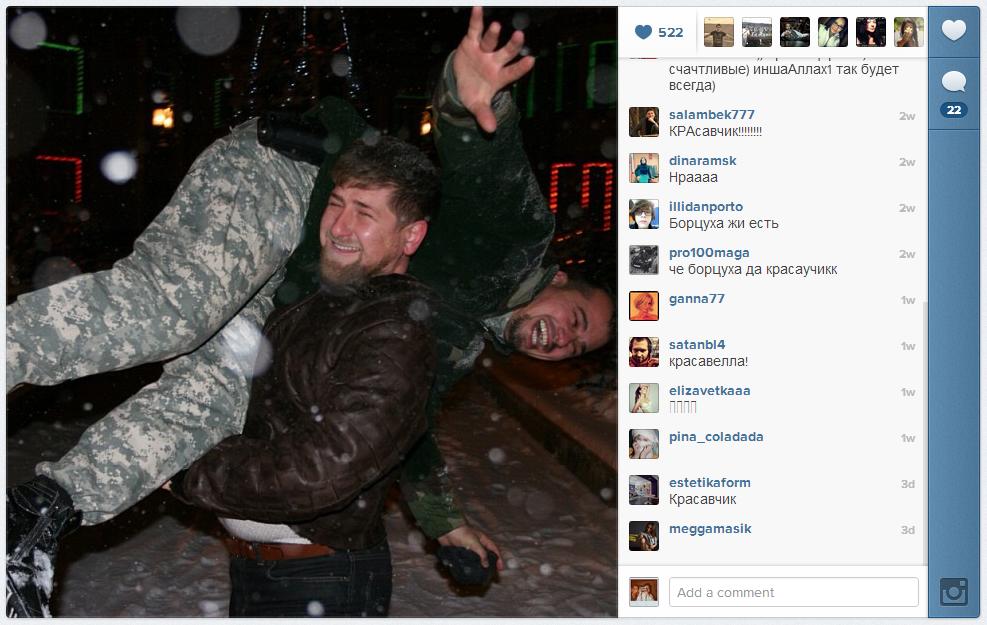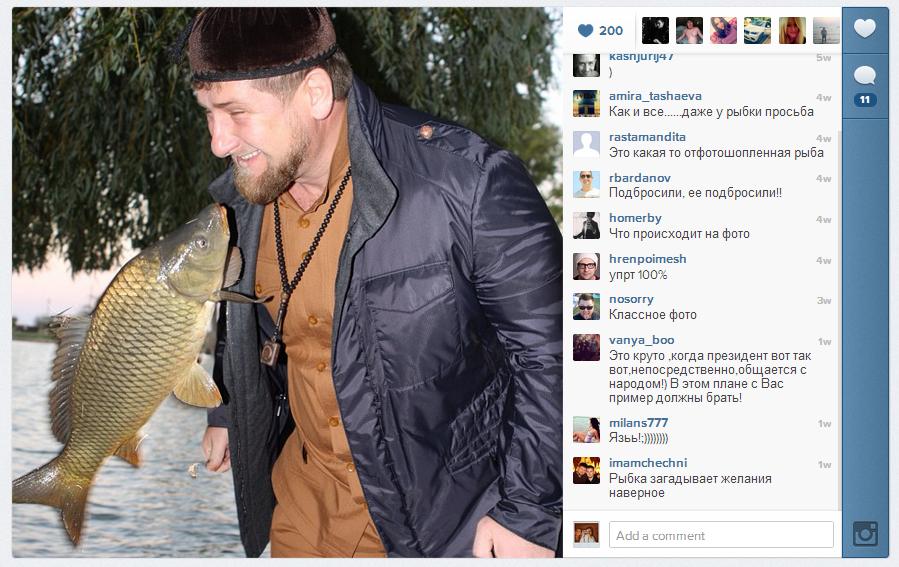 All photos via alihan777