The Oscars give us a slanted view of Hollywood as a gilded fairyland of beauty.
Here's a pretty silly Blogspot blog that proves what regular mortals have always suspected about celebrities: Famous folks are really Yeerks in disguise. They're humanoid aliens attempting to infiltrate our species and sell more newsstand copies of In Touch and OK.
It's very sinister, but thanks to the magic of Photoshop, we can expose these creatures for who—what—they really are.
Like Fred Astaire:
Bruce Campbell: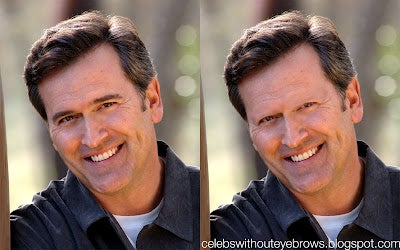 Heath Ledger: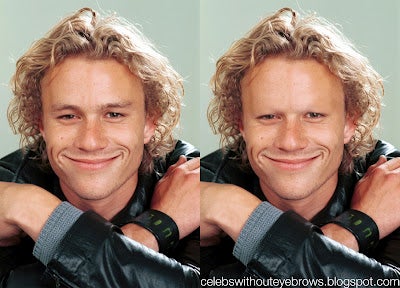 Katharine Hepburn: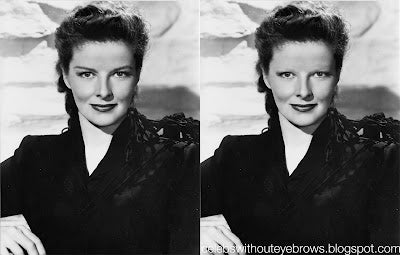 Gary Oldman: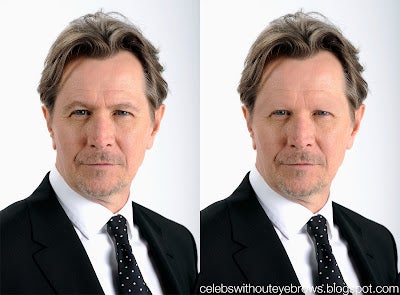 Gregory Peck: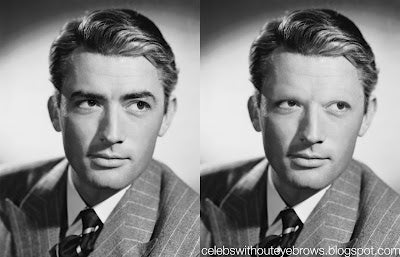 And why not some musicians? LeAnn Rimes looks reptilian without fur patches on her face.
Without eyebrows, Donald Faison looks like a thumb.
Without eyebrows, Faison's best friend, Zach Braff, is a rejected Madame Tussaud's wax figure that got burned and looted for parts.
Without eyebrows, Bill Clinton is still Bill Clinton. Because he's a real American, and 45 million voters can't be wrong. Twice. 
Enjoy your nightmares, Internet.
Photos via celebswithouteyebrows.blogspot.com