Back in April, China produced the disturbing photo trend of dogs wearing pantyhose—canines trussed up in sexy, sheer nylon and then posed like one of Jack's French girls in Titanic.
The cat version is a little sillier.
These photos come from a Tumblr called Meowtfit of the Day, whose proprietors have nailed down a classic formula for Internet comedy: Take a cat. Elongate cat. Post pictures online.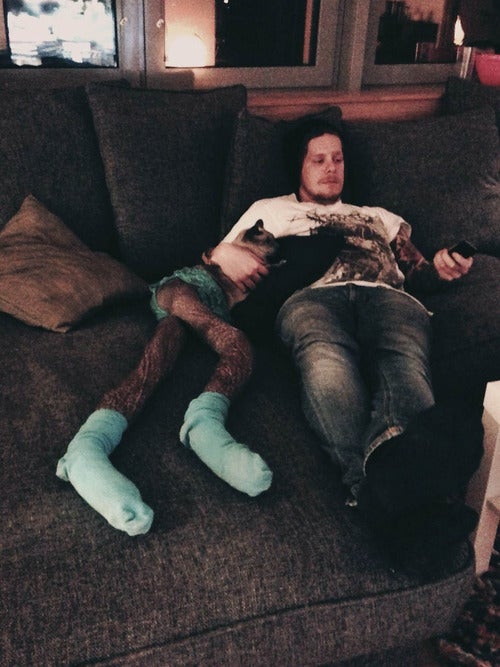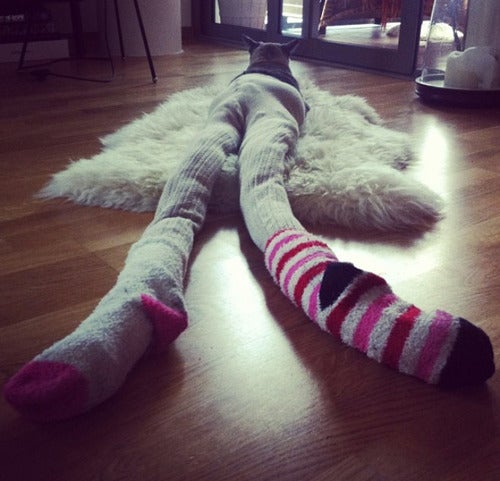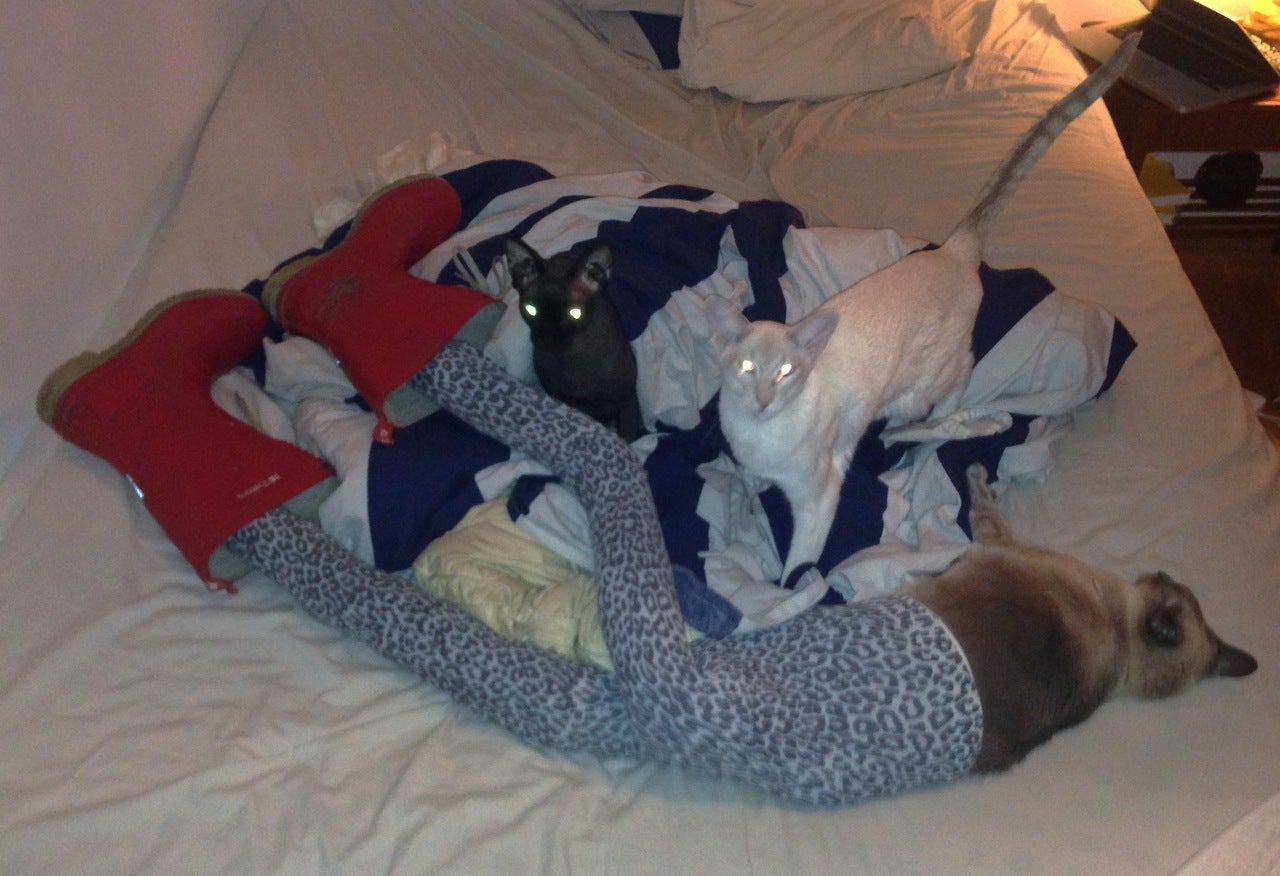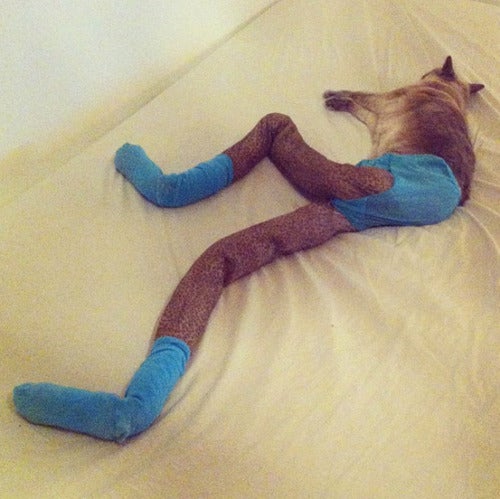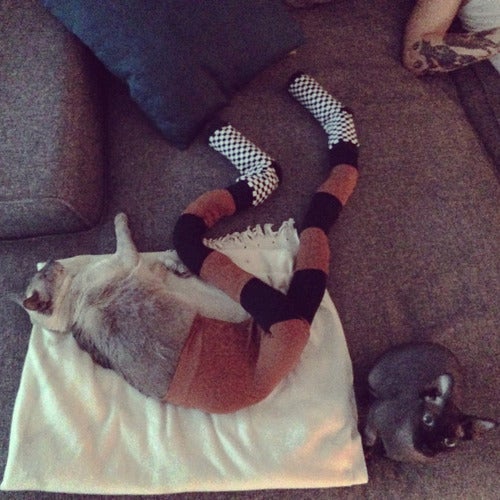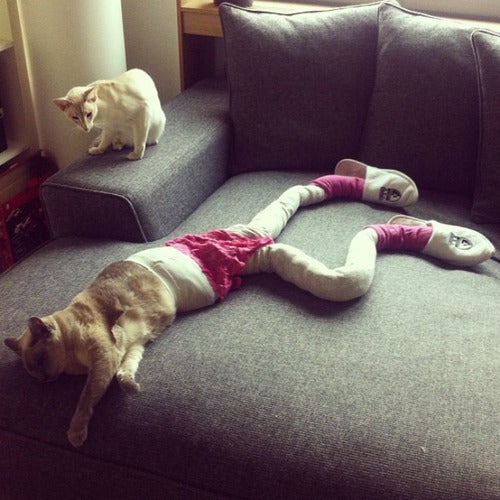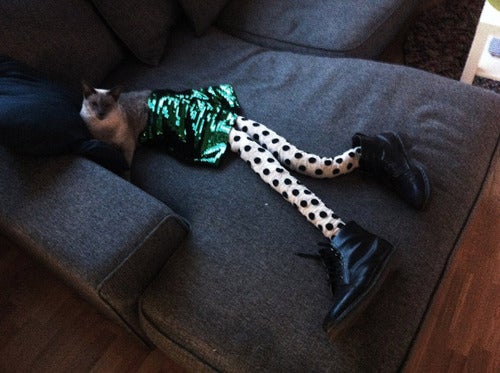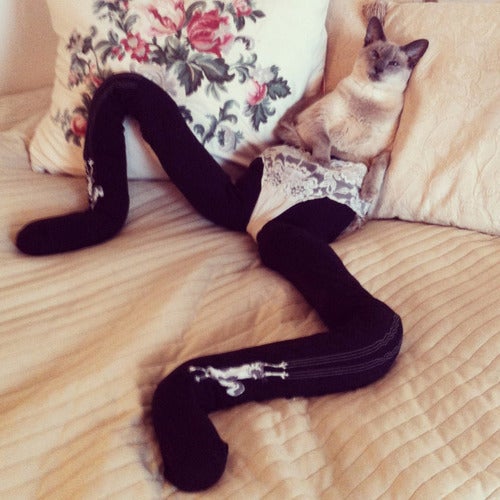 As Neatorama notes, there are a few other cats living with the family, but they refuse to get dressed up. There's a good reason for this: It's harder than you think to squeeze a cat into tights. Here's what happened when an unlucky redditor tried it: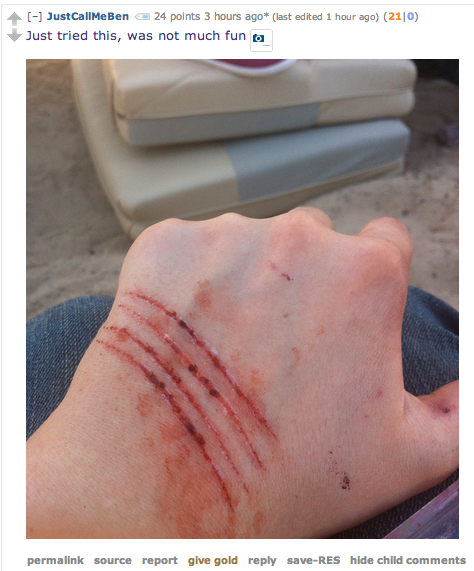 H/T Neatorama | Photo via Meowtfit of the Day