The "Blinding Lights" challenge, centered around a song by the Weeknd of the same name, is bringing TikTok together through glorious dance.
It's unclear where the new trend started. TikTok credits user @macdaddyz as the originator. A video from the account shows three men bouncing along with the upbeat tune. They then break into a simple choreographed dance.
Though TikTok gives credit for originating the dance on @macdaddyz, users have been participating in the "Blinding Lights" challenge for weeks. Even Jenny McCarthy and her husband Donny Wahlberg participated, back at the start of April.
The award for best entry into the "Blinding Lights" challenge, however, may well go to the Pussycat Dolls' Nicole Scherzinger. She uploaded her version of the TikTok challenge to Instagram, where it immediately blew her followers away. In Scherzinger's version of the dance, she replaces any backup dancers with an effect that provides copies of herself to either side. Her brightly colored scrunchies, headband, and neon gear certainly keep the '80s vibe strong.
Scherzinger's dance involves plenty of hair-swirling and big, workout video grins. Her caption really drove the point home. "Alright #MondayMotivation," the 41-year-old star wrote. "Who's ready to jazzercise with me??"
Scherzinger's excellent entry will have to spar with an upload with perhaps the best participation. One of the challenge's best videos features an entire classroom of students taking part. Their poor, baffled teacher can only watch as all of her students drop what they are doing and begin dancing. Their timing is honestly pretty incredible.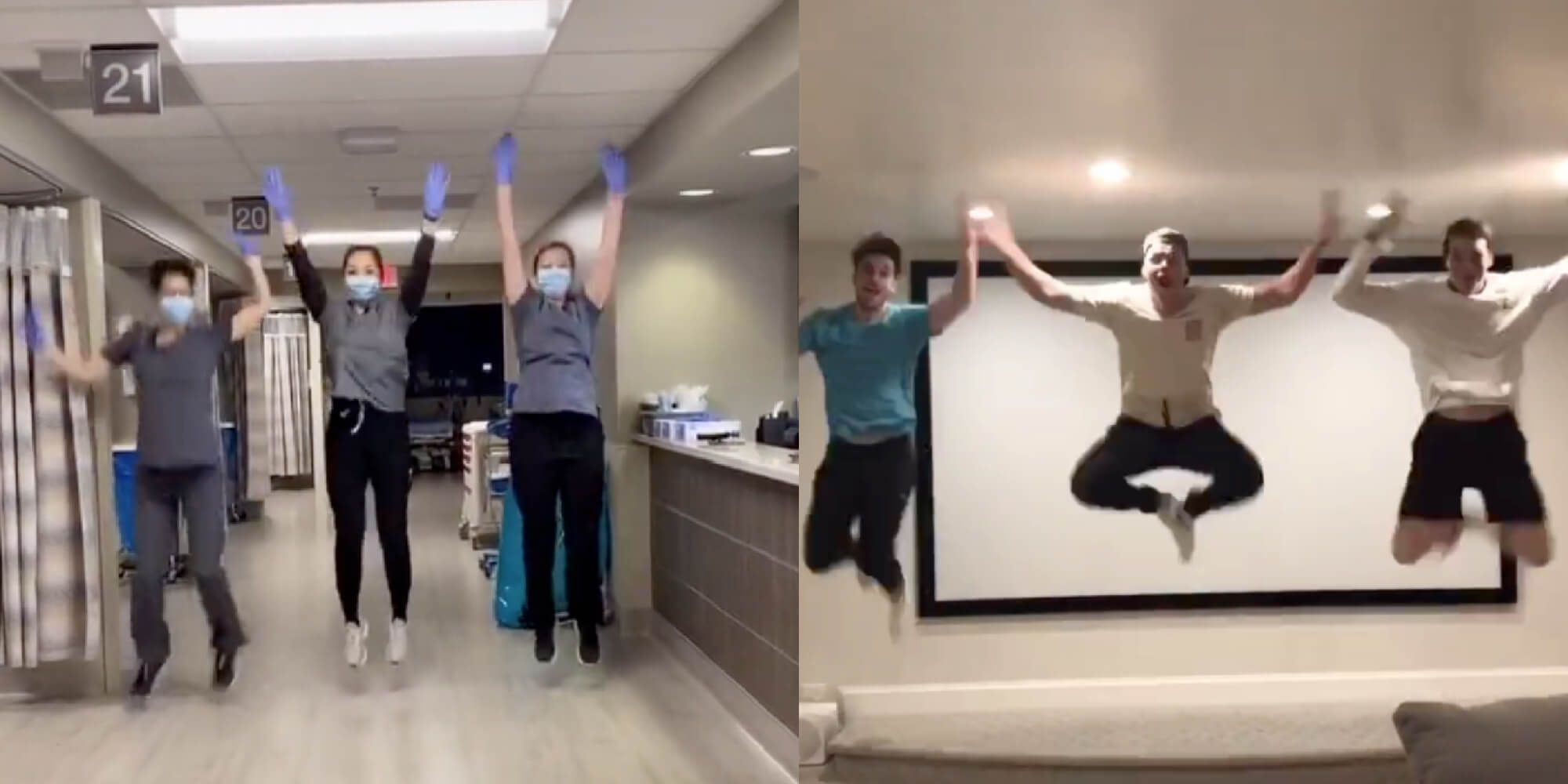 A few healthcare workers even took part. Their entry, in the midst of the COVID-19 pandemic, brings a little extra charm to the challenge.
READ MORE:
H/T Evening Standard