In what can only be described as upsettingly on-brand for 2020, it seems the monster fetishists have discovered bimbofication. God help us all.
For those not in the know, bimbofication is a fetish for turning a person (or being turned) into an ultra-sexualized, dim-witted, and sex-crazed version of themselves. One of the best-known genres of bimbofication art is the transition montage, where multiple versions of the person or character are drawn walking across the screen becoming more or less bimbo-like as they cross the page.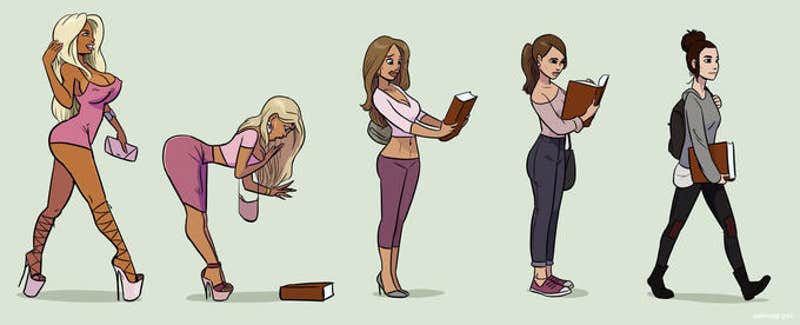 This new collision started back in October when one eagle-eyed Twitterite noticed that the classic Silent Hill monster Pyramid Head has somehow gotten buffer, cleaner, and just generally better-looking with each new release of the video game.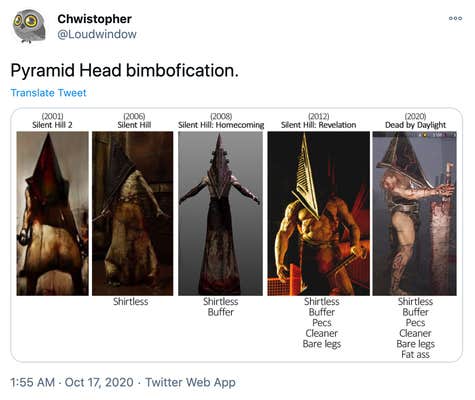 Describing it as "bimbofication," Twitter user @Loudwindow created a side-by-side comparison of the various Pyramid Heads, and, recognizing the hellish truth in what he said, the internet responded with screaming.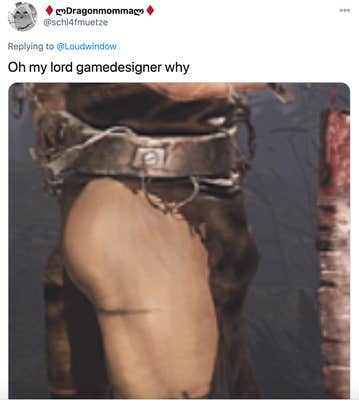 Uncomfortably horny screaming.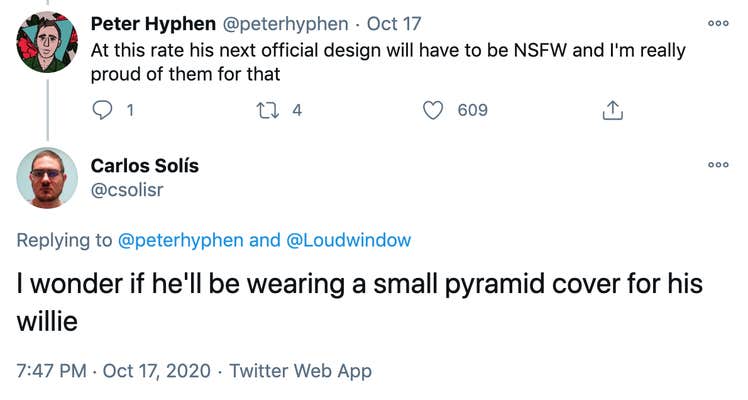 Naturally, this prompted one thoroughly cursed soul to take things a step further and draw Pyramid Head undergoing his transition in the classic format.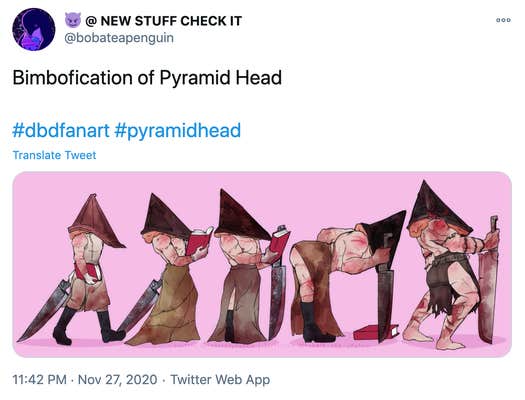 Which led to other, much more cursed desires bubbling forth from the depths of hell. (Or, well, Twitter, but that's basically the same.)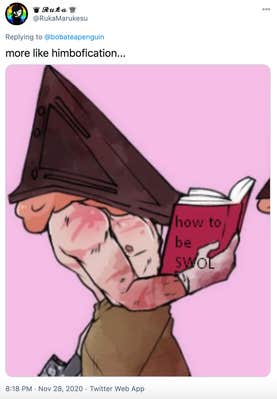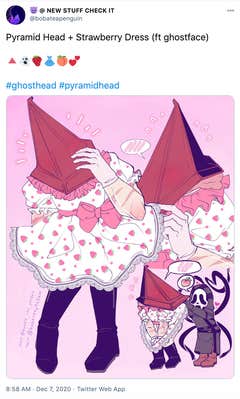 Nobody needed the Bimbofication of Jason and yet, here it is, out there in the digital flesh.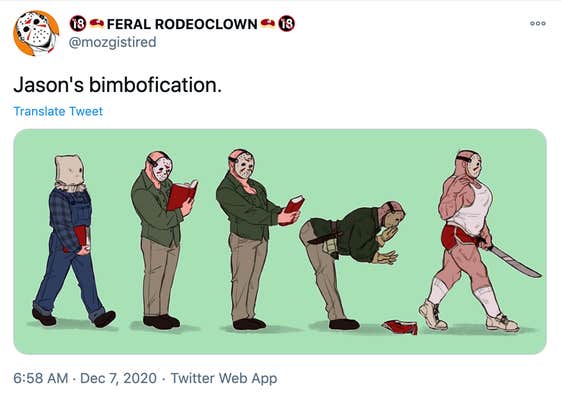 Inciting other, even-more-depraved pieces of art depicting iconic serial killers as sexy.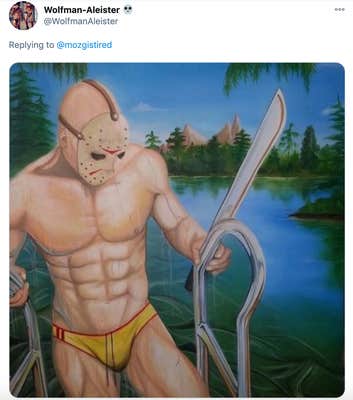 And it seems that, far from calming down, this new genre is only just getting started. Bimbofication of Micheal Myers anyone?

---
Today's top stories