Thinking back to those distant days of carefree fun and adolescence, Nerf gun wars were the coolest thing to ever happen to childhood. It was always a competition: Are the best Nerf guns always the biggest Nerf guns? Are the coolest Nerf guns always those whose darts shot the farthest?
While your youth may be long gone, you're never too old for a Nerf war, and thankfully, there's no shortage of cool Nerf guns still available online that will help you win any battle. What better way to blow off some steam and bask in some nostalgia than to load up one of these toys?
The best Nerf guns will absolutely lead you to victory—or at least make you exclaim "sick!" at least once. Just one question is left: Where were these when we were younger? Here are some of the best Nerf guns you can buy.
The best Nerf guns of all time
Price: $29.99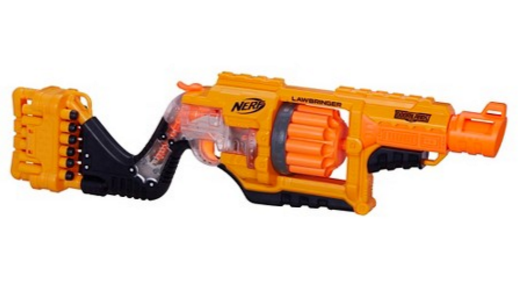 Not only is this Nerf gun-shaped for an optimal hand-grip, but this gun has a lever at the top to release quickfire.
---
Price: $27.90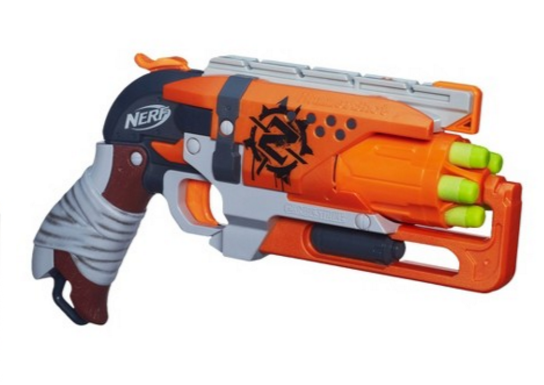 A five-shot revolver that only needs one hand to shoot. I choose you. Blaster comes with 5 Zombie Strike darts and Zombie Strike stencils. Just the kind of weapon to fend off the undead horde.
---
Price: $47.99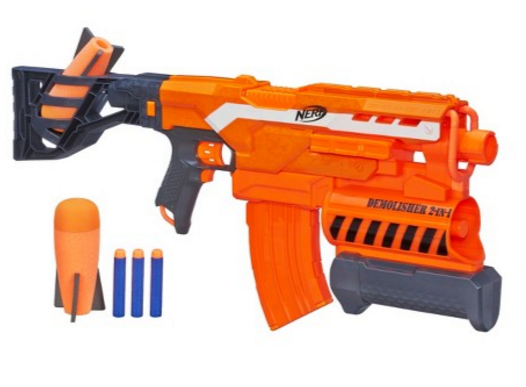 The "Demolisher" not only shoots darts, but it has a separate compartment to store your missiles. It's got a motorized dart blaster complete with pump-action missile blasting. You can even use the acceleration trigger to power up the motor.
---
Price: $29.99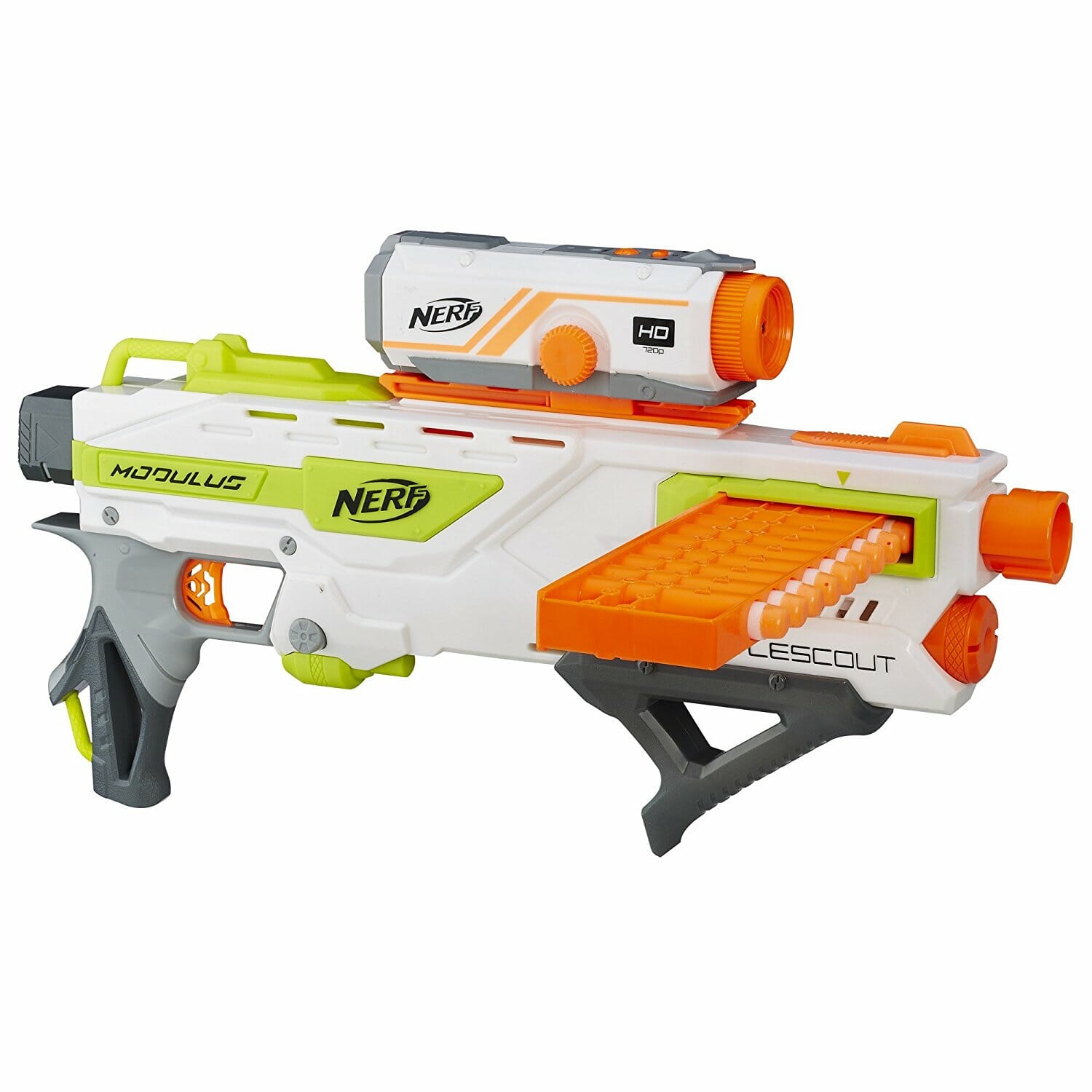 Blast your opponents away with 10 Elite darts and a 10-dart indexing clip. Ignite the night with FireVision sports gear that glows when thrown for insanely fun night-raids.
---
Price: $69.92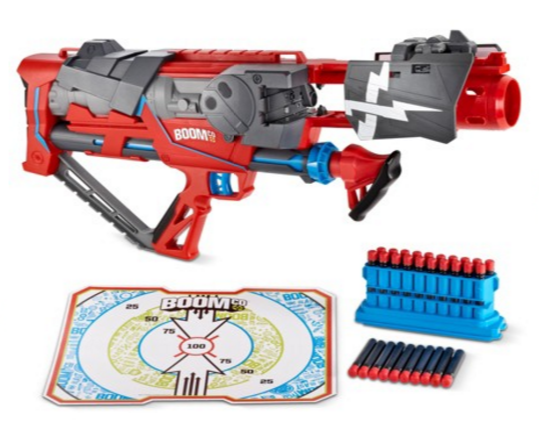 If I saw an opponent with this gun I would run the other way. No doubt. Especially since it requires no batteries. Also included is wall dart board to hone your skills.
---
Price: $14.99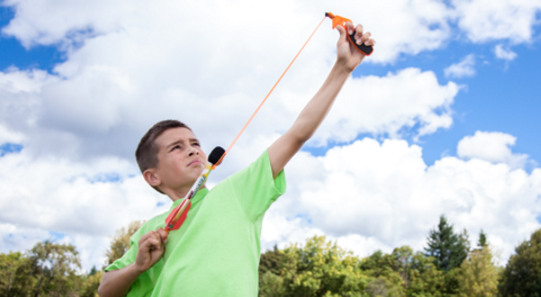 You know, David didn't have a gun when he fought Goliath. And while it's nice having a pump-action Nerf gun, nothing's quicker than going analog. No assembly required, and super safe to use just in case skirmishes get personal.
---
Price: $69.95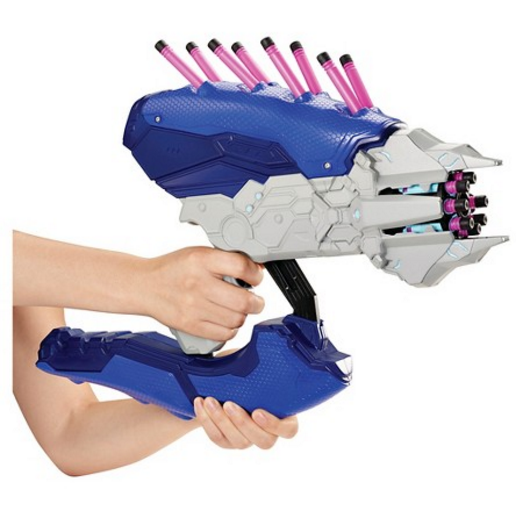 Is that an alien or a Nerf gun? Either way, it's scary. The go-to weapon of The Covenant scourge can now be handled by earthlings. Light-up magenta needles simulate the in-game version of the gun to please Halo fans of all ages.
---
Price: $22.05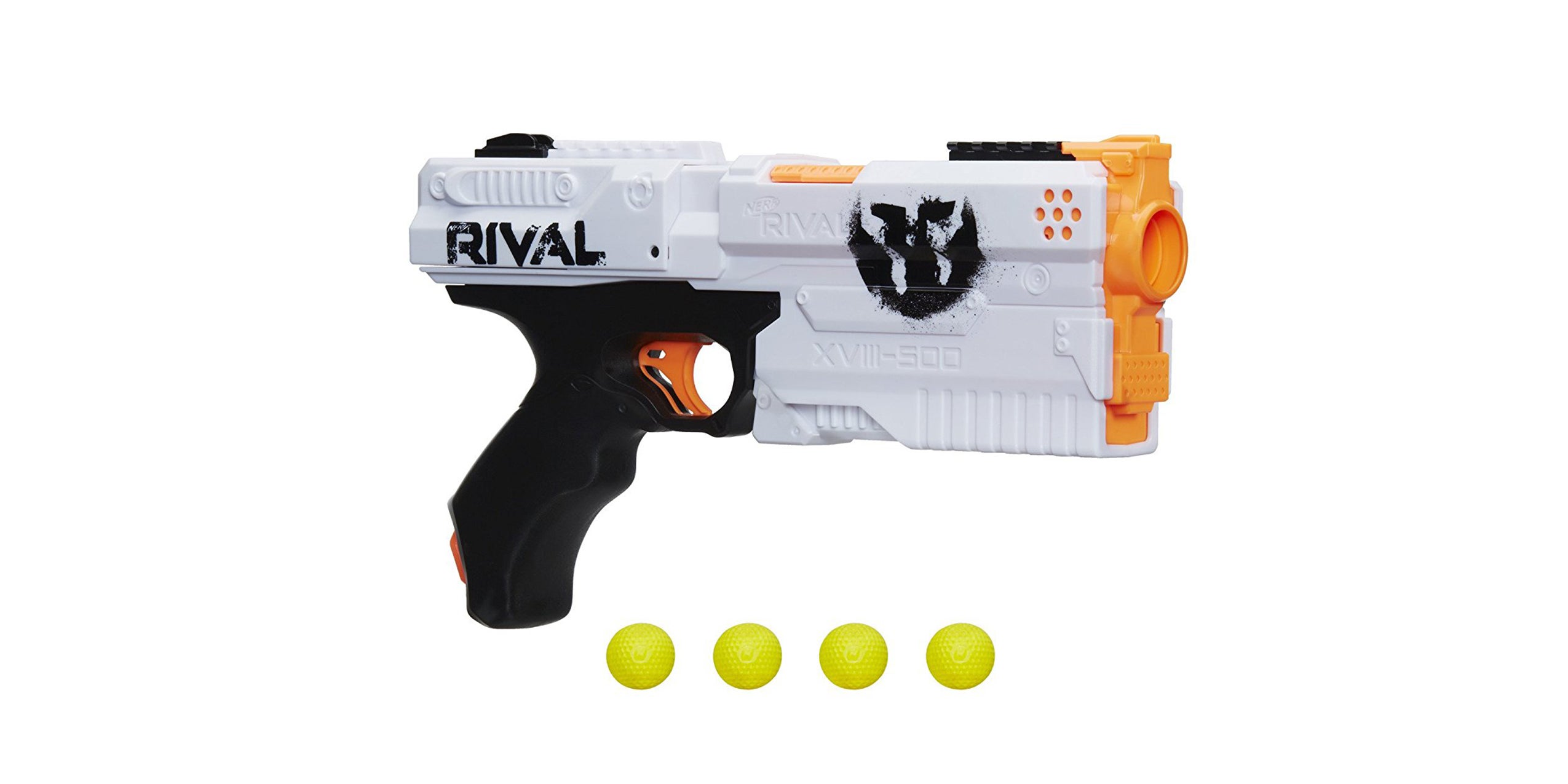 Five high impact rounds make this one a heavy hitter. Fires rounds at 90 ft. per second. The perfect weapon for anyone going rogue.
---
Price: $34.99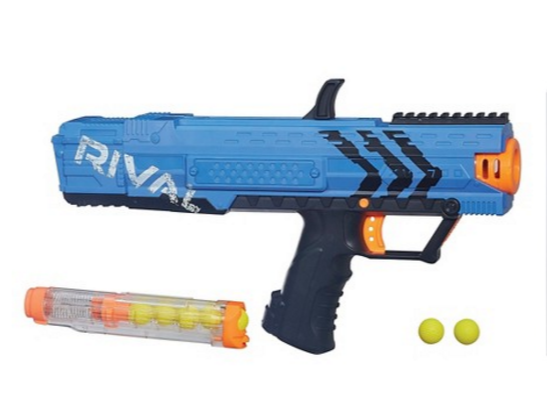 The Rival series is built with enemies in mind. They're easy to load and easy to use for quick skirmishes in any backyard or cul-de-sac.
---
Price: $199.99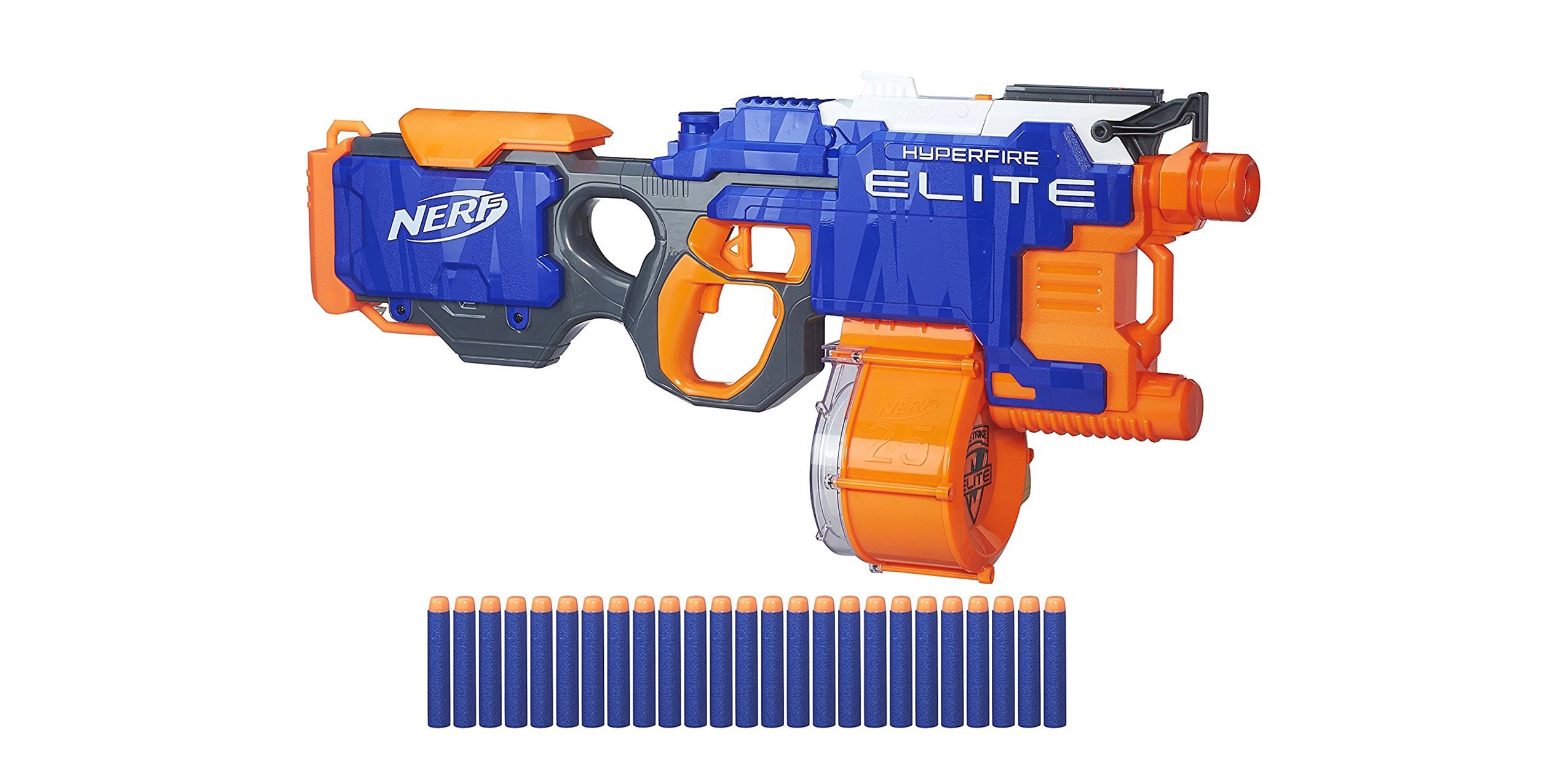 This battery operated baby fires five darts per second with a 25 dart drum. It is in fact, the fastest-firing Nerf dart blaster.
---
Price: $124.99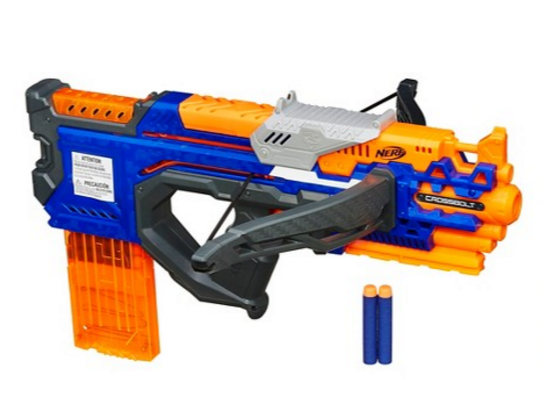 A casing for darts, a bow, and a blaster. It's a great catch-all weapon for any and all occasions, especially if friendly skirmishes become all-out melees.
---
Price: $14.99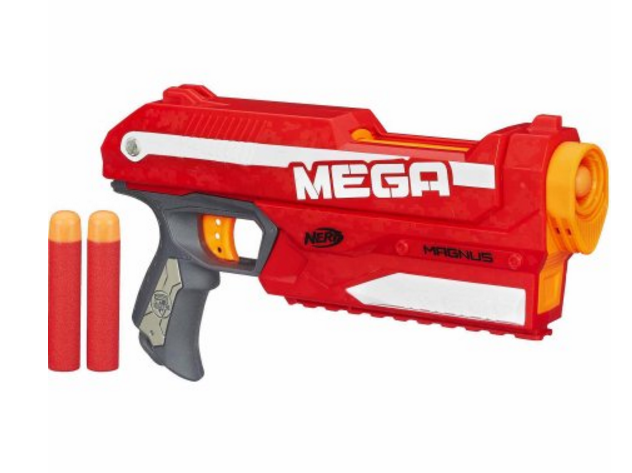 This gun may look simple, but it has a powerful punch when shooting your opponent. Mega Whistler darts exclusive to this gun make sure you hit your target every time you pull the trigger.
---
Price: $69.95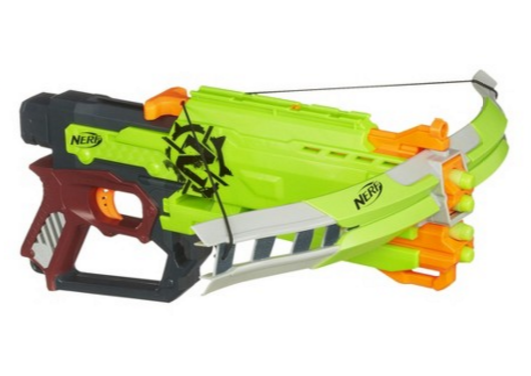 Shoot darts using a bow and a blaster at the same time, but there's no hiding with this gun. That neon green doesn't camouflage very well. Granted, firing off darts happens so easily, a little close-range combat will be welcome.
---
Price: $119.99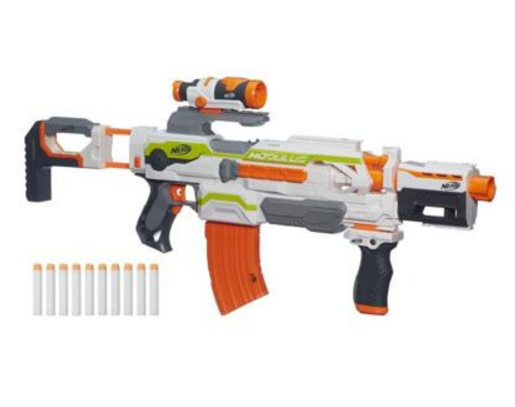 Just look at all the things going on with this gun. Another gun to run away from as soon as possible. This gun has 30 possible combinations, so have fun planning different attack strategies.
---
Price: $69.92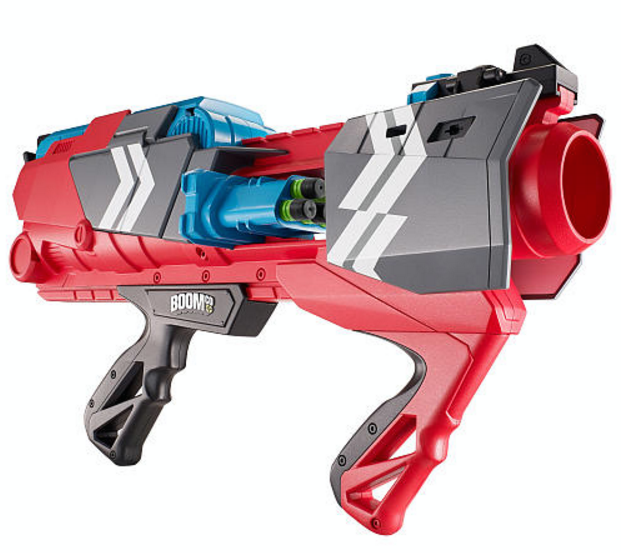 The wide blaster helps this gun shoot fast at long ranges. The second the scope pops out, your enemy will know what hit them, and from far away to boot.
---
Price: $15.95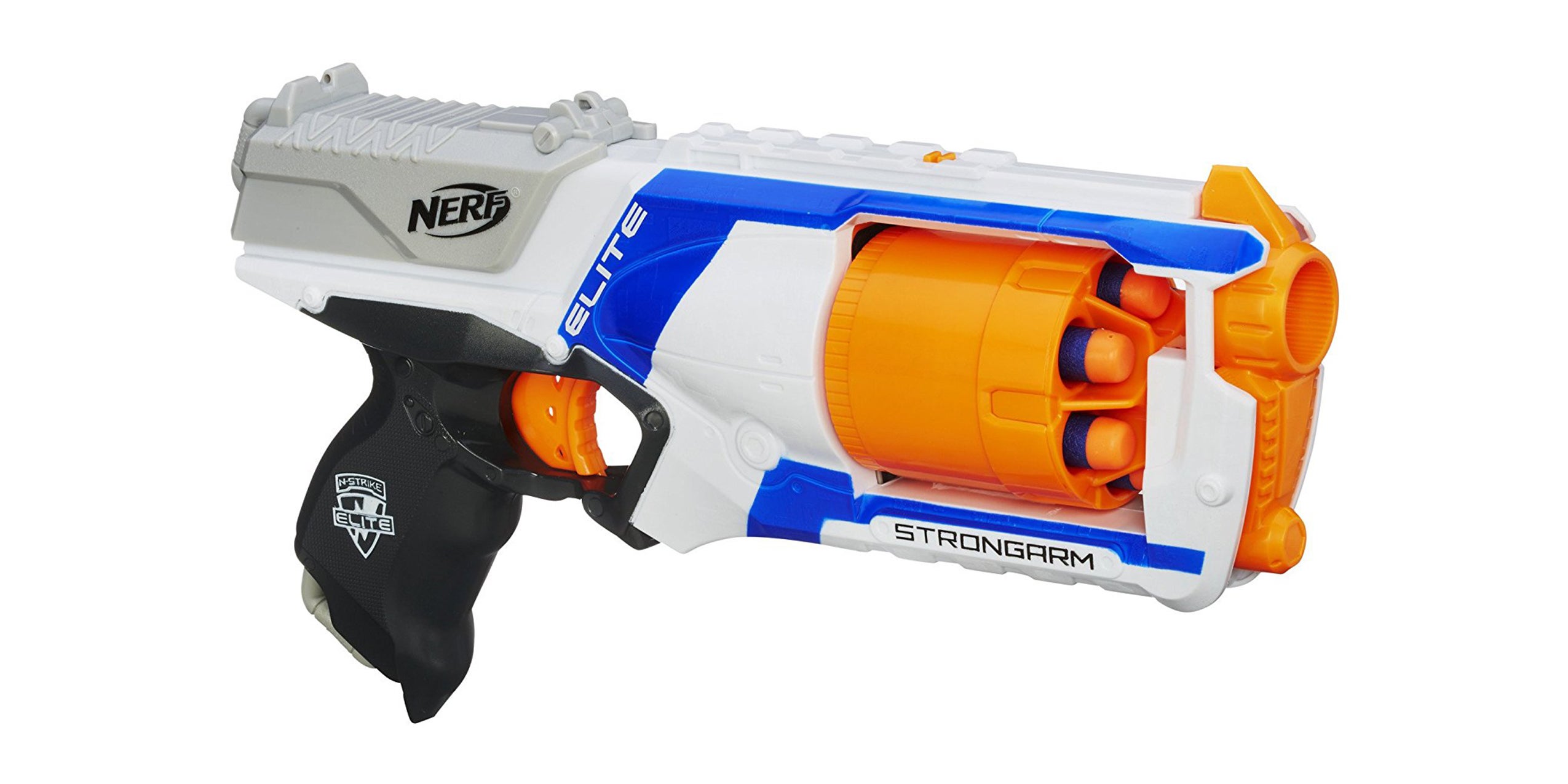 Slam fire's slide lets you shoot out Nerf bullets faster than you can load them. Plus, the rotating barrel loads pretty easily. Fires bullets up to 90 feet, so it's technically a long-range weapon.
---
Price: $98.92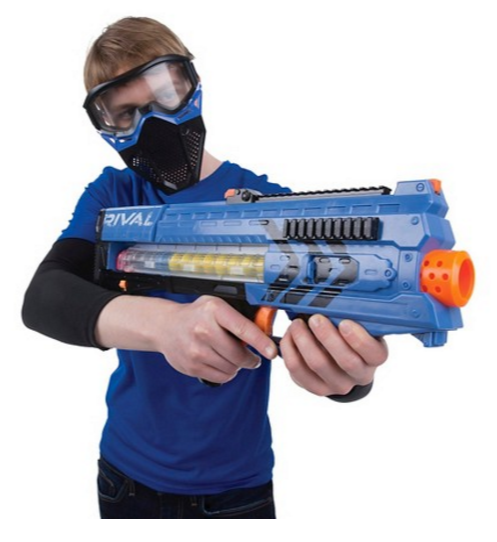 If you need to wear a mask while shooting with this Nerf gun, that should be an indicator it is more than your average toy. Flip-up sights, trigger lock and even a jam clearing door make this little gun an absolute beast.
---
Price: $74.99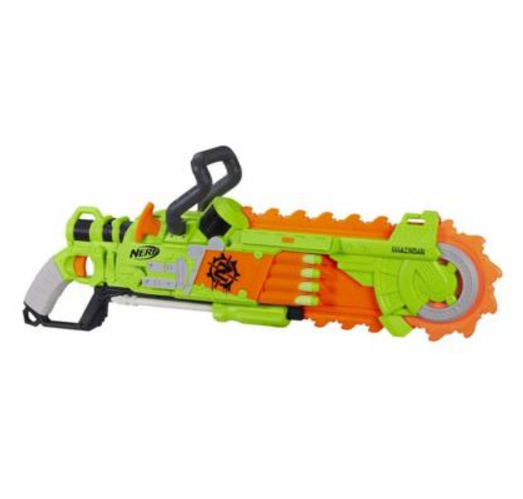 There is actually a chainsaw at the end of this Nerf gun. I think we all know who would win a Nerf war if this gun was in the mix. With a spinning chainsaw, enemies (and zombies) will drop like flies.
---
Price: $27.90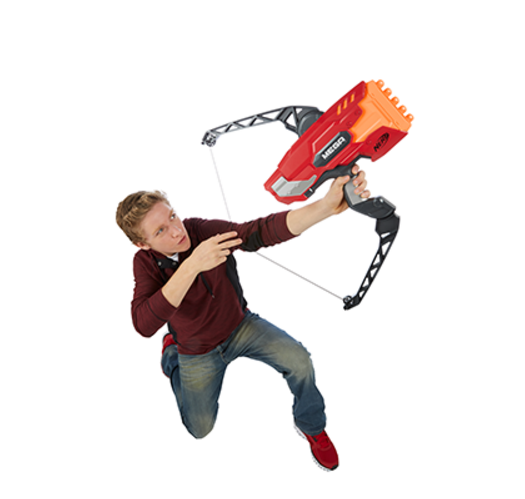 With a 30-dart revolving drum that shoots 3 darts at once, I would run as fast as you can if one of these shows up on the battlefield. Whistling Nerf bullets scream as they're fired, filling all targets with fear just before the kill.
---
Price: $299.99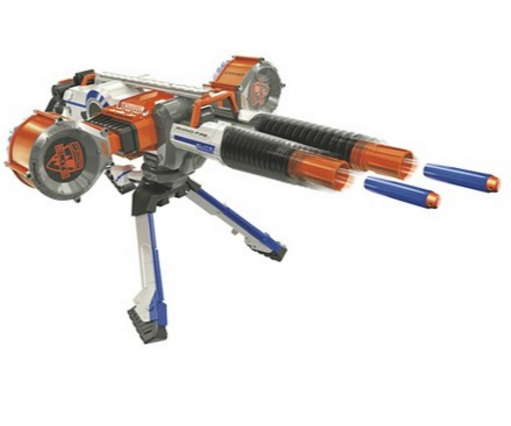 If anyone knows of a kickass team of adult Nerf Gun fanatics, please let me know so we can test these bad boys out. Two alternating barrels means you can fire bullets at break-neck speed. There's even a tripod if you want to perch and set up your rain of bullets.
---
Price: 279.99
This Nerf blaster easily makes the list for its crazy 144-dart capacity and the fact that it looks like a spaceship. Due to its large size, it most likely isn't the best option for an active fight in terms of mobility, but it surely packs a lot of dart storage.
---
Price: $59.99
The Rival Artemis XVII-3000 has four barrels in the drum to shoot unique Nerf balls with fast-acting spring power. The rotating barrel and easy-to-load magazine make it one of the best Nerf guns for beginners.
---
Price: $14.68
It may be small in size, but this conveniently sized Nerf gun is perfect for sharp-shooting or storing underneath your shirt for a quick draw. The size isn't a bug, it's a feature. You can keep it in your back pocket and fire up to 90 feet. All in all, one of the most cool Nerf guns on the market.
---
Price: $36
It has the word Doom in the name, so you know it's packing heat. This Nerf gun fires off 10 darts rapidly, before it has to reload.
---
Price: $28.09
Look at that machine-gun drum. It's not just for show. Pump action firing will clear any and all rooms with extreme prejudice.
---
Price: $16.71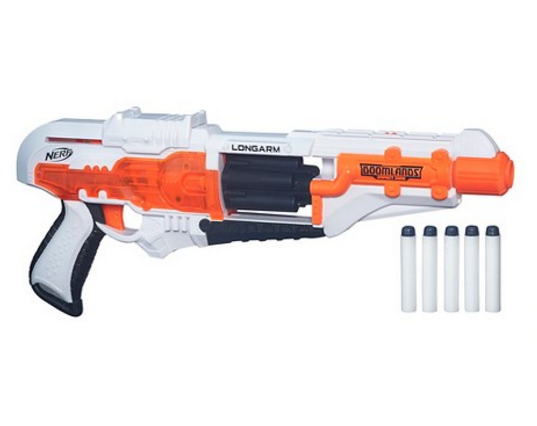 Another from the Doomlands series, this Nerf gun has a rotating drum that opens and hold five darts, making reloading quick and easy.
---
Price: $12.69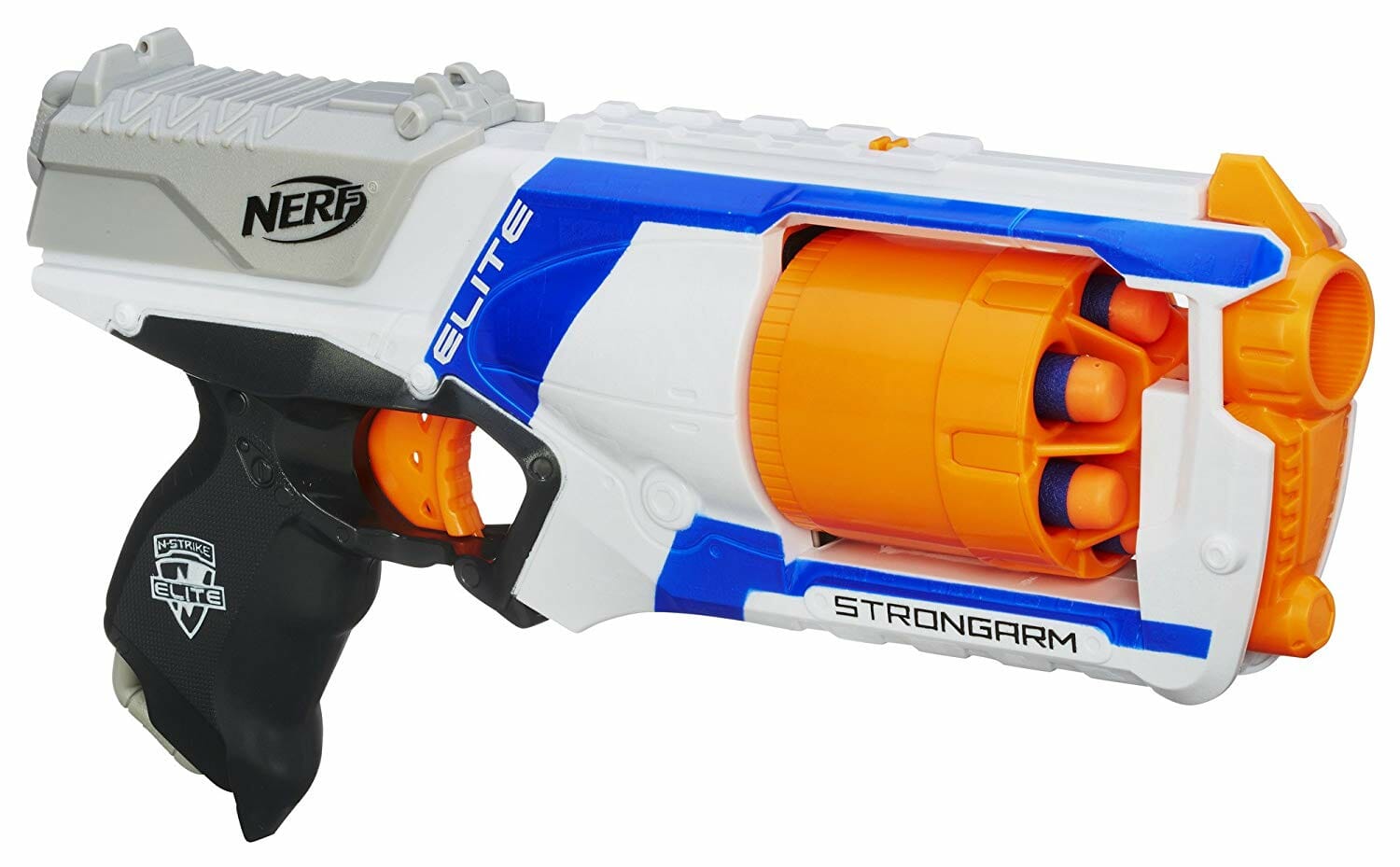 This one-hander packs just the hardcore punch you need. Or if you want to be even more badass, wield two!
---
Price: $12.69
This Nerf gun is the fashionista of all the guns, and according to the shop's description, the gun comes from the future in 2053. The hand-painted Steampunk Elite Disrupter looks like a gun straight out of Mad Max: Fury Road. It holds six bullets, shooting at 90 feet each.
---
Price: $59.29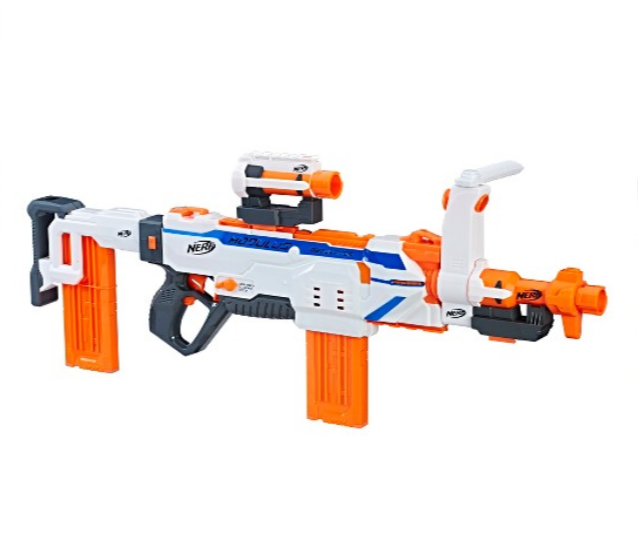 With three different firing modes, you'll surely come out on top of the game using the Modulus Regulator, one of the most cool nerf guns.
---
Price: $49.99
The Tri-Strike Blaster features three different and customizable ways to optimize your Nerf gun experience. The gun comes with 10 precision-fire darts, an extending barrel, missile launcher, and more.
Editor's note: This article is regularly updated for relevance.
The Daily Dot may receive a payment in connection with purchases of products or services featured in this article. Click here to learn more.