Sapphic Twitter went wild last night when photos emerged indicating Barbie, yes the fashion doll, has a girlfriend.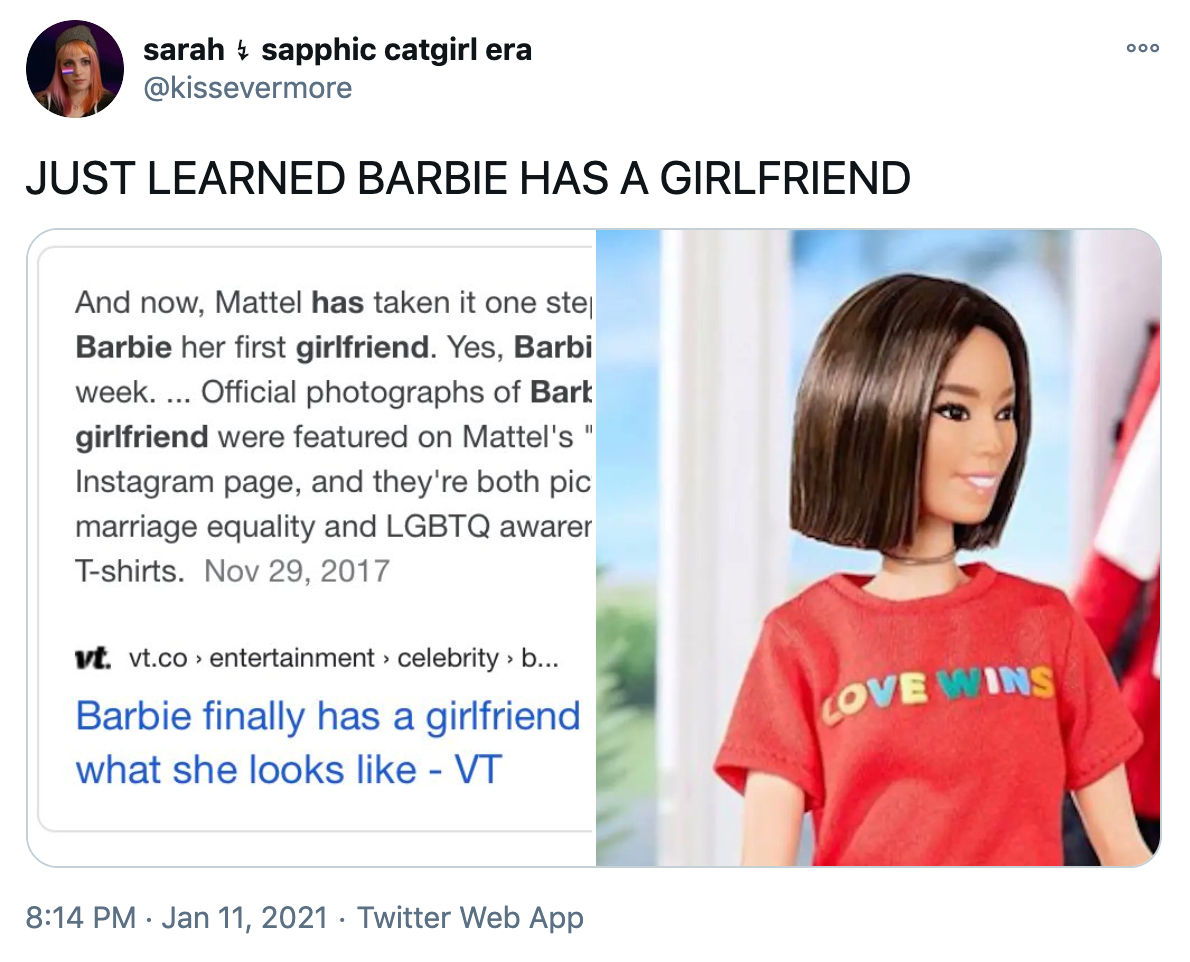 It was Twitter user @kissevermore that sounded the gay icon alarm, tweeting out "JUST LEARNED BARBIE HAS A GIRLFRIEND" along with relevant screenshots of Barbie with another doll wearing a "love wins" T-shirt.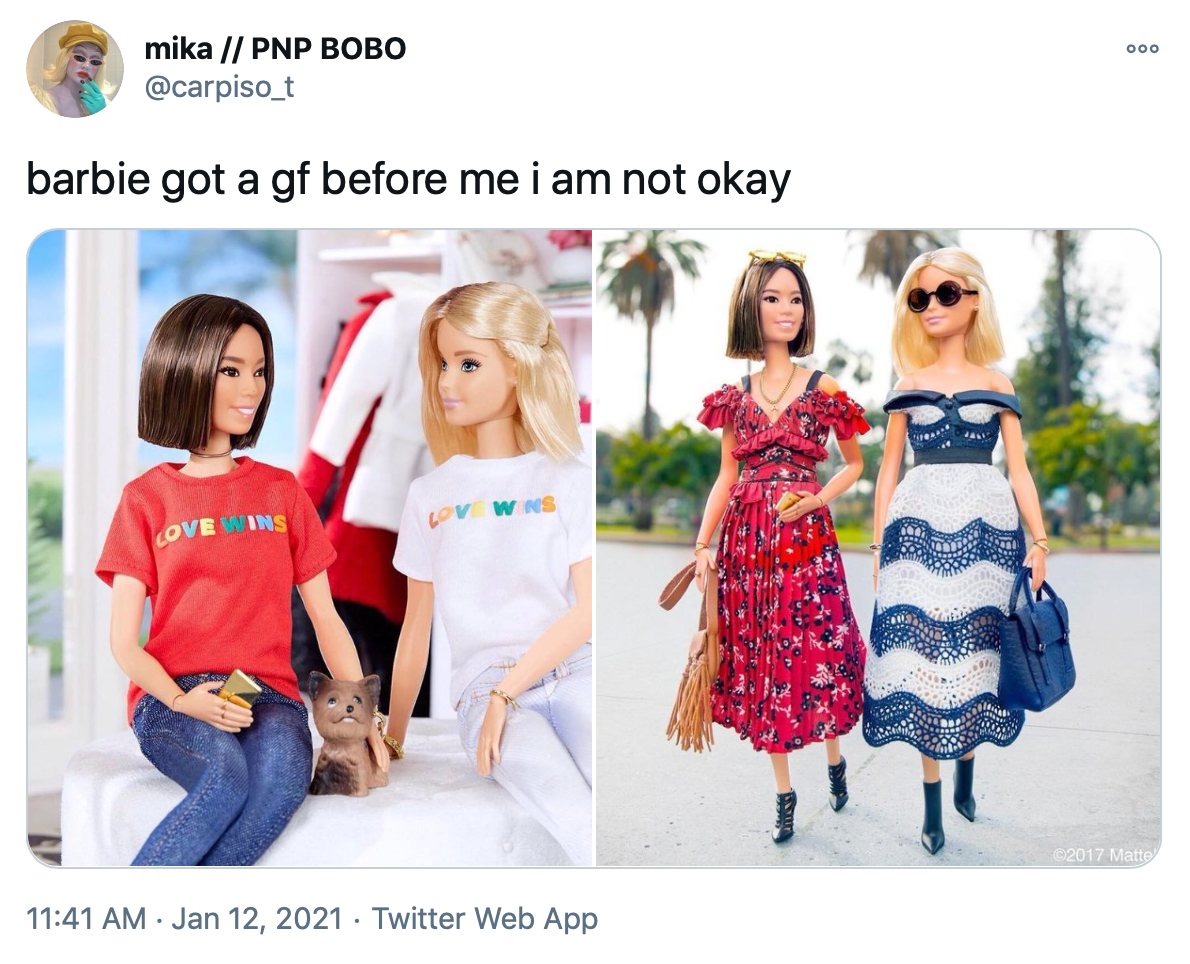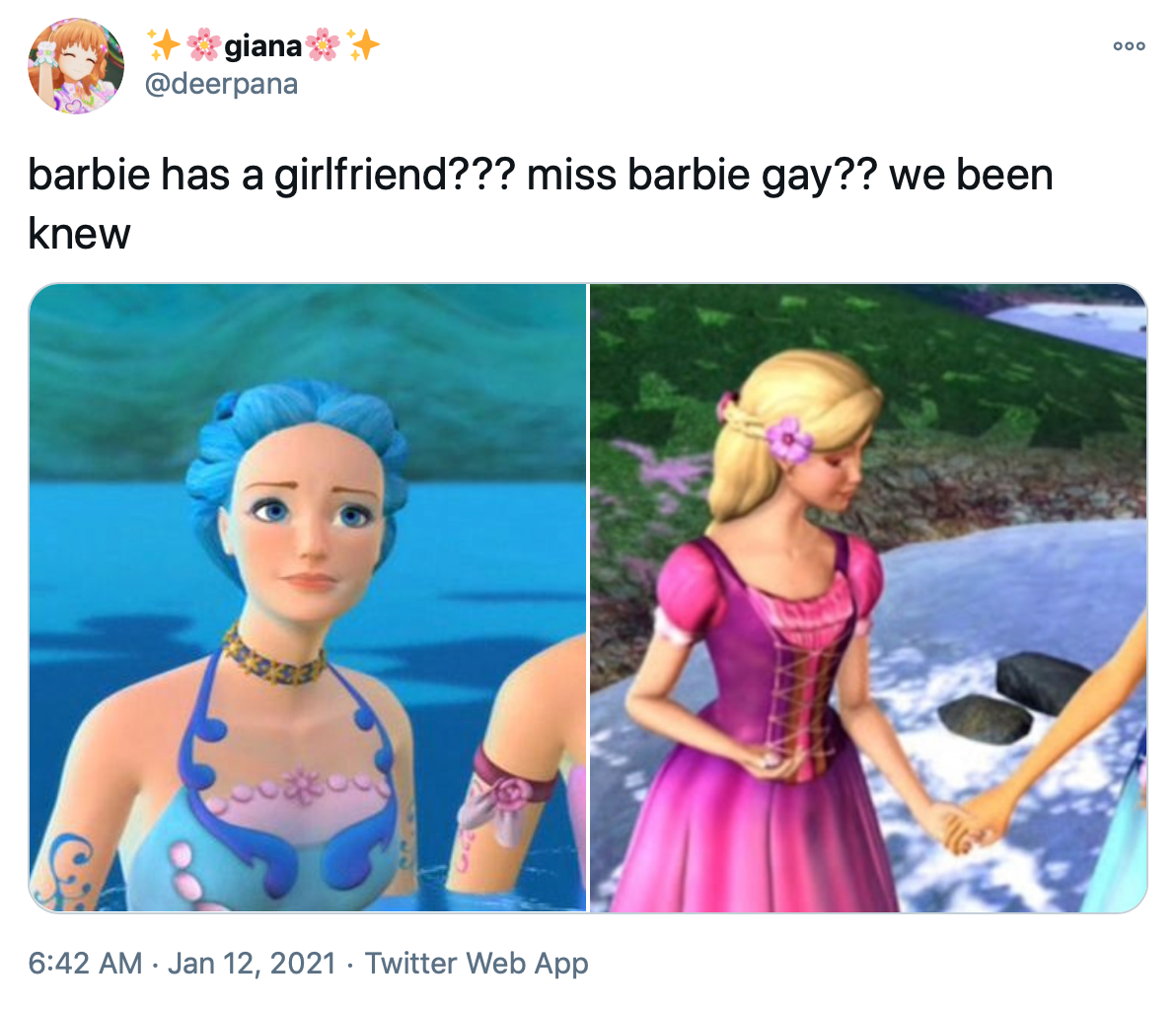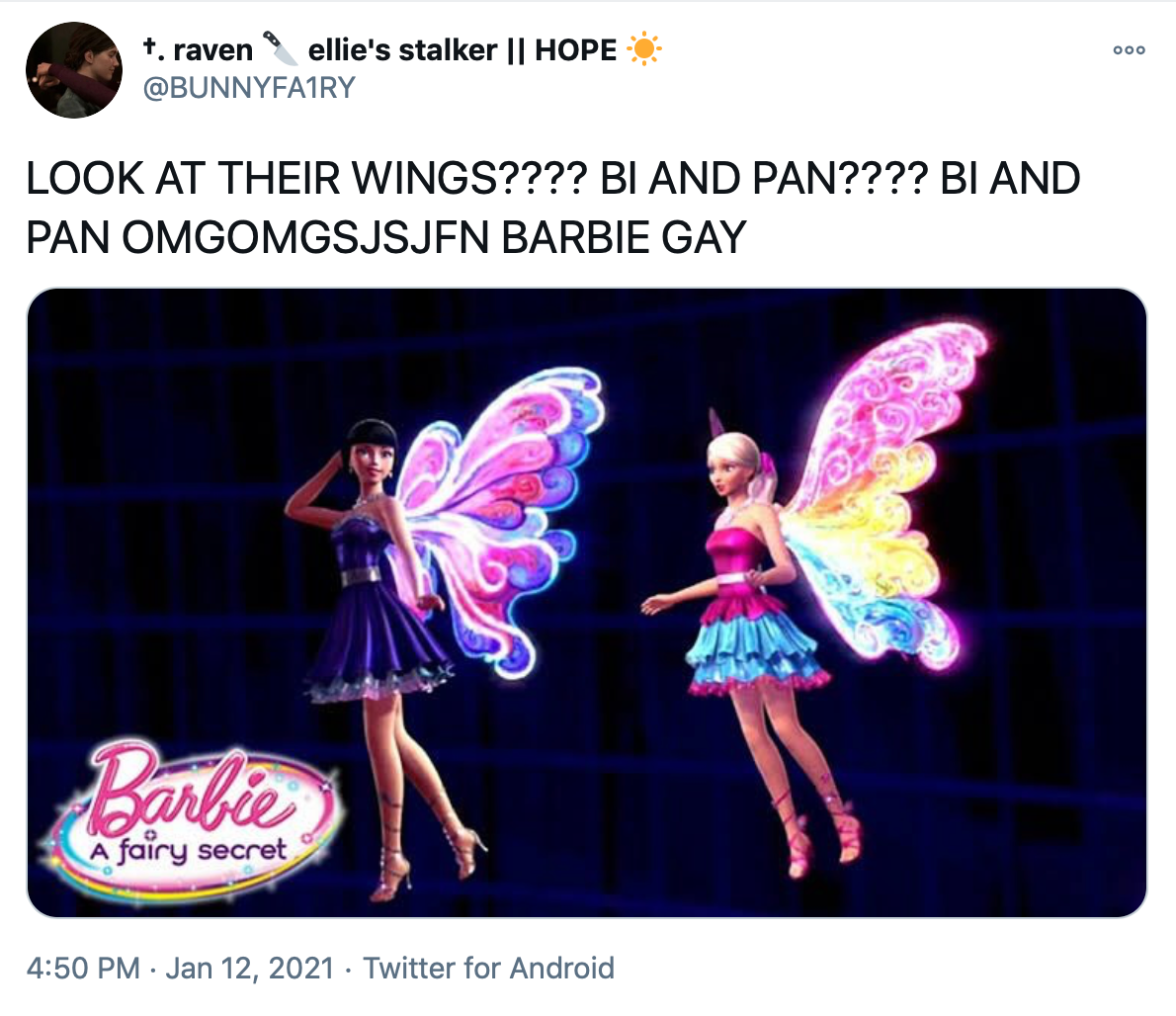 It turns out that the photos are relatively old, in internet terms, dating all the way back to 2017 when Mattel ran a collaboration with fashion blogger Aimee Song, who served as the model for the doll.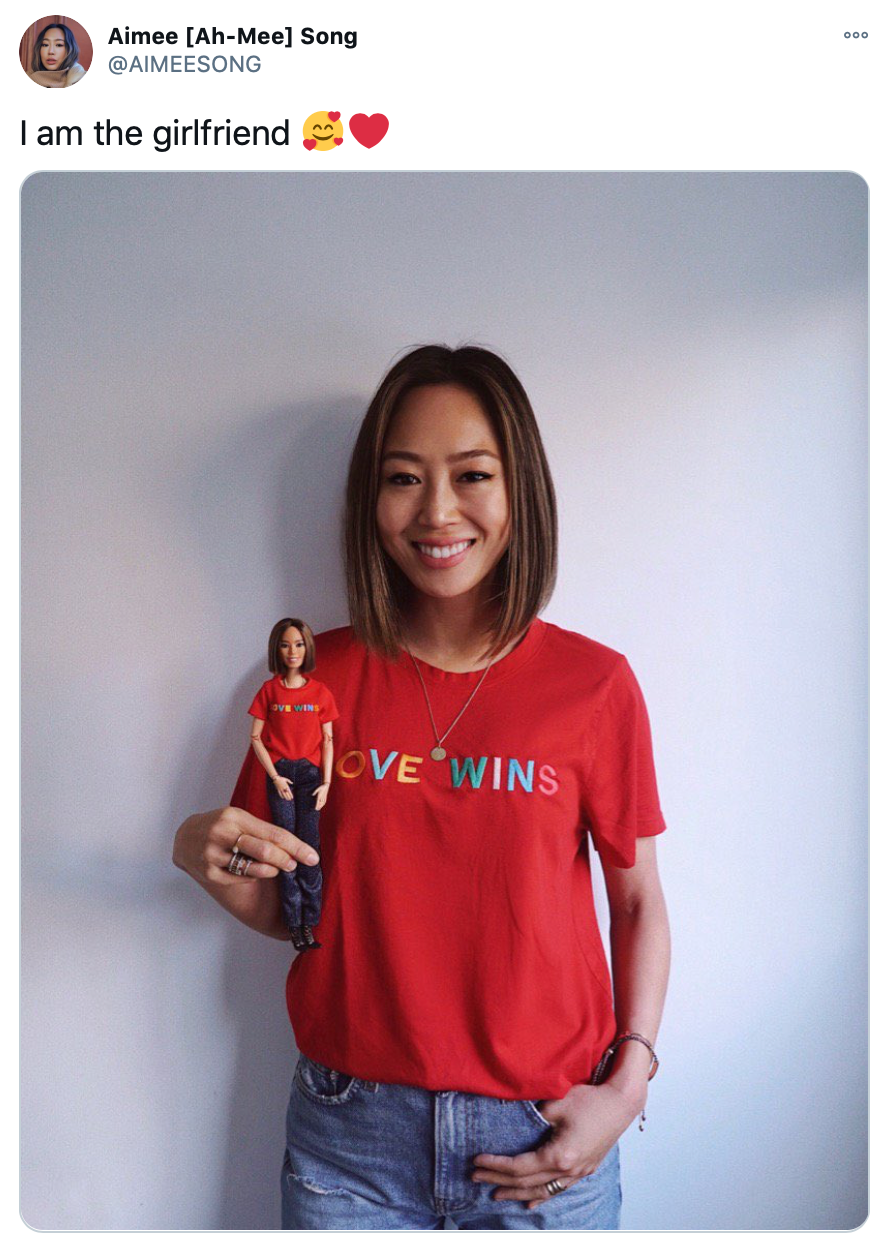 It's not clear why the images have gone viral now, but that hasn't stopped any of the excitement. Discussions include whether Ken was also gay all along, (after all there was Magic Earring Ken who was inadvertently given a cock ring necklace after a misunderstanding about gay fashion) and whether Barbie herself is gay or bi.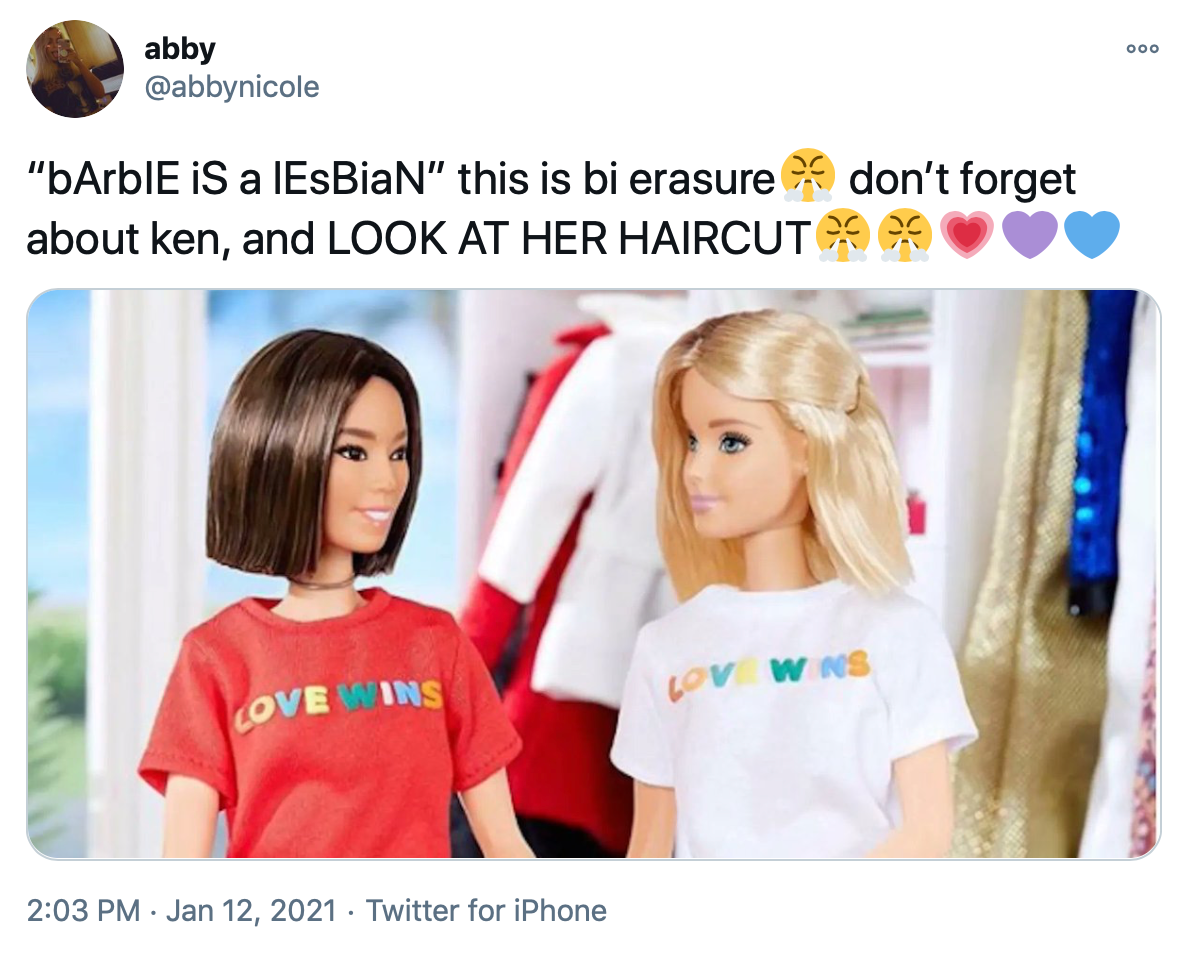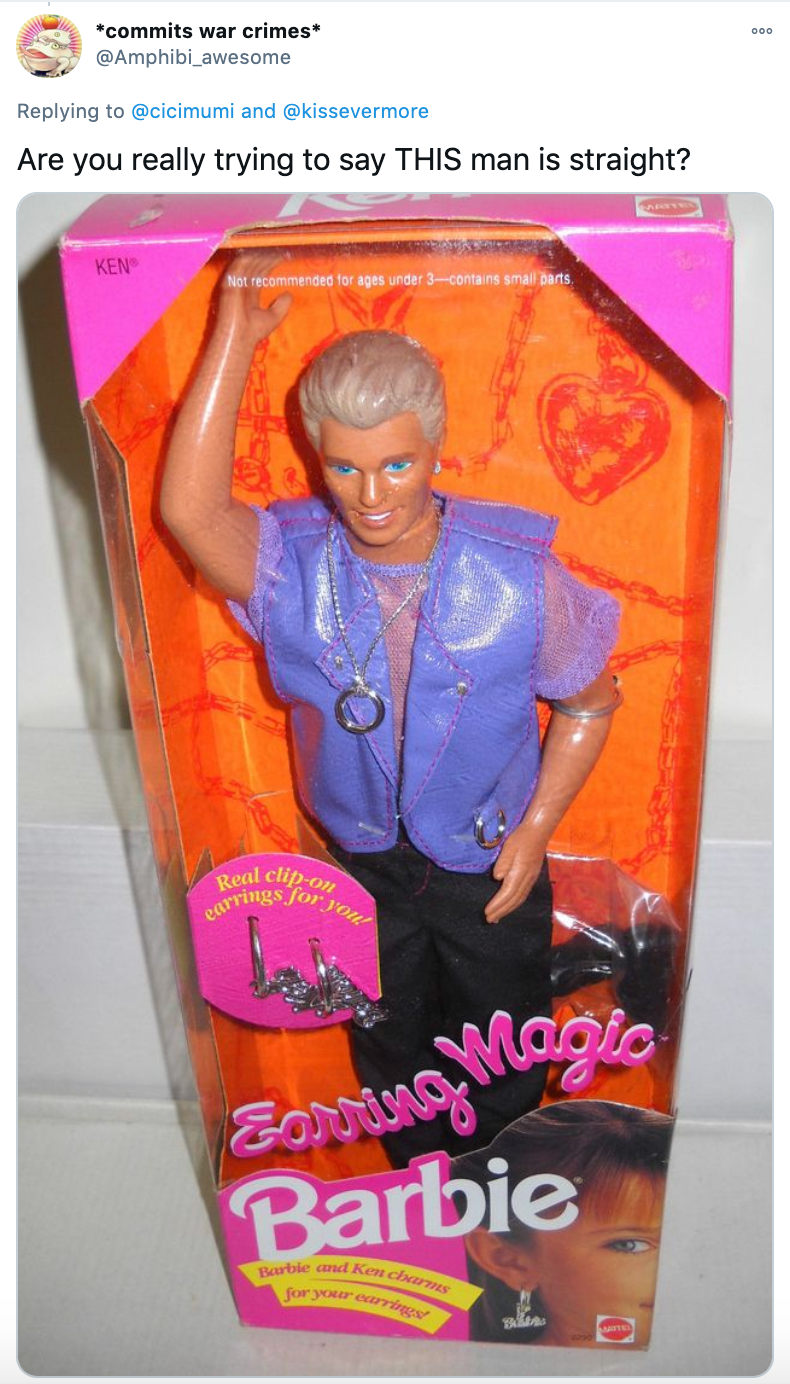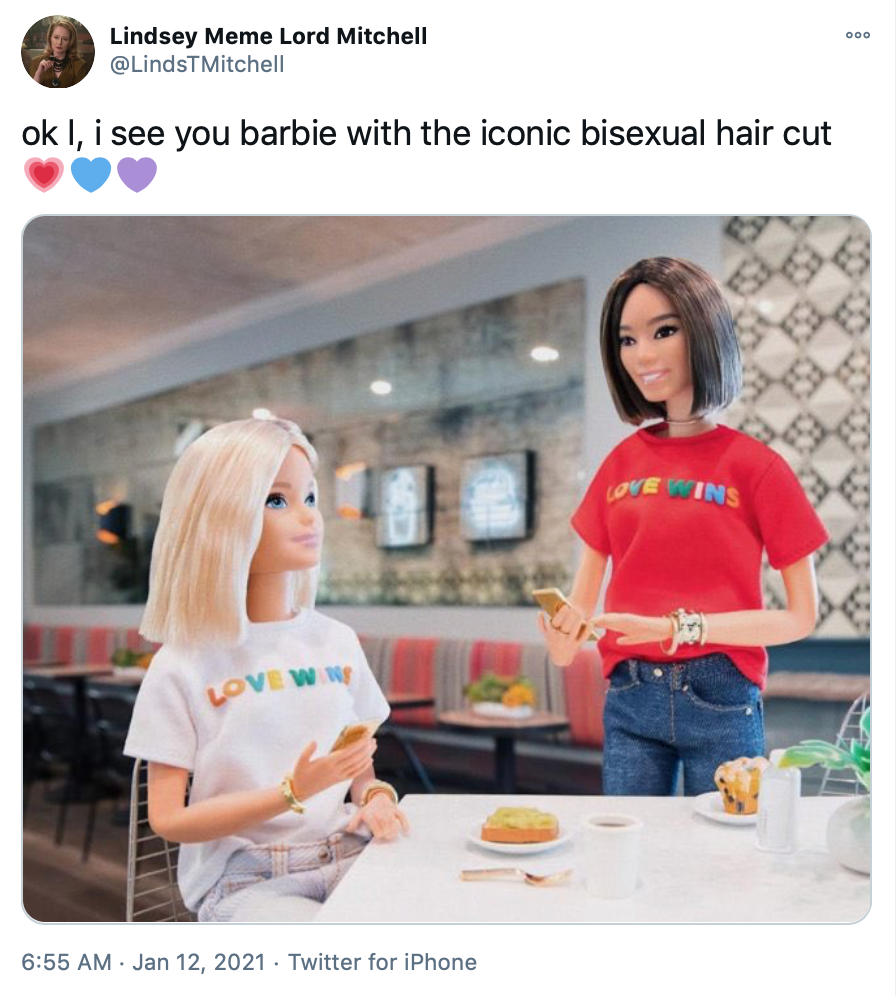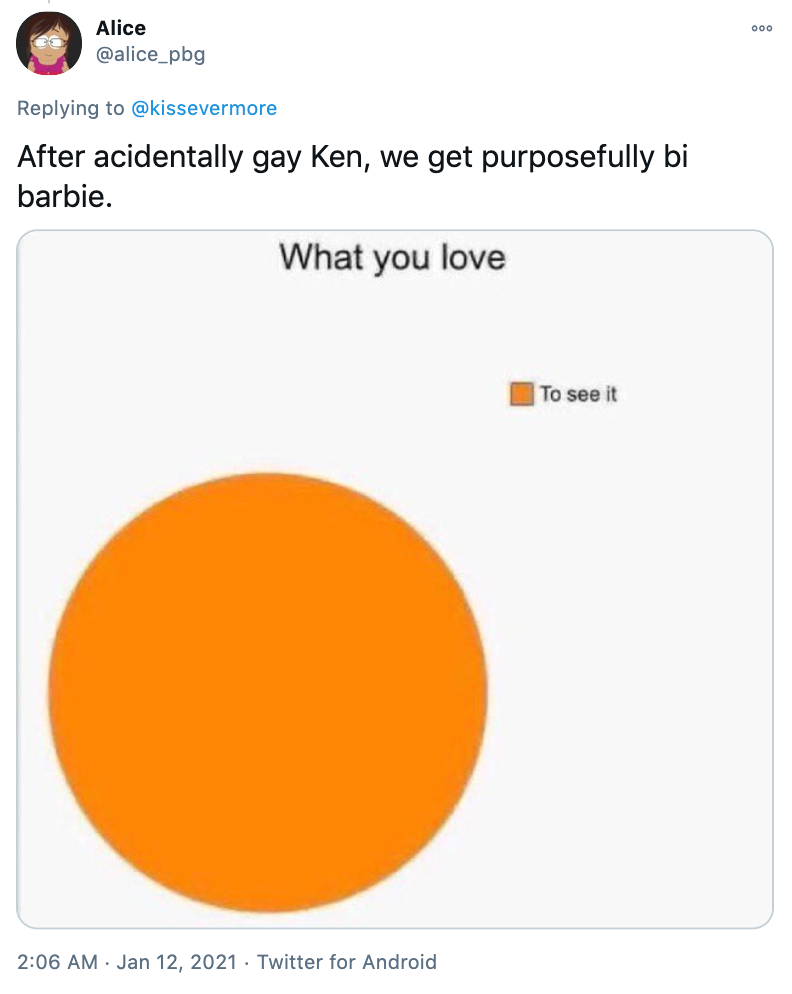 Not everyone is happy, however, with some saying that as Mattel never came out and confirmed Barbie being some flavor of LGBTQ+ headcanoning the two dolls as in a relationship is just giving Mattel the reward of being seen as inclusive without having to make the effort.