Actor Tom Hanks had just walked into a bar. While any normal person would've reach for the closest thing next to them for the star to sign, Reddit user ASharkToof rushed next door to buy a banana. 
"Walked back into the bar and told him I had a really awkward picture request and he was more than happy to oblige," ASharkToof wrote on Dec. 8. "Really nice guy."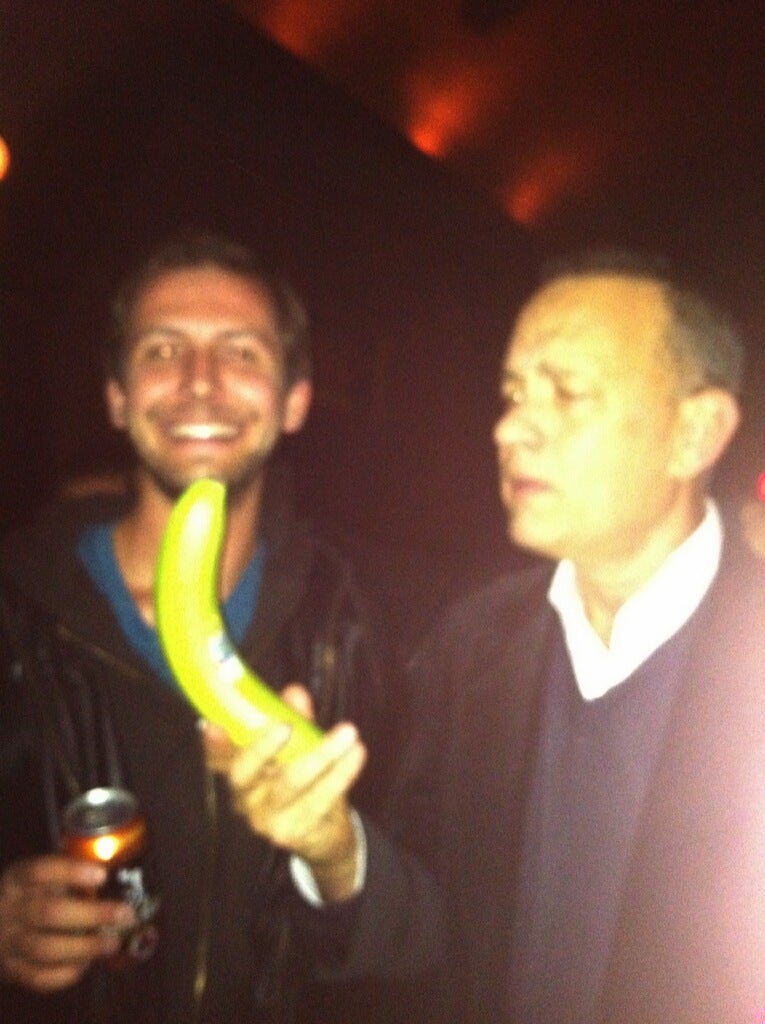 Awkward photos are nothing new for Hanks. On Aug. 28, 2012, a redditor borrowed Hanks' glasses and pretended to act drunk while the Academy Award winner made fun of him. But what was the deal with the banana? And why have redditors become obsessed with using it as a unit of measurement? 
The story begins in August 2010 with a dad named Andy Herald.
He had just dug up a 60-year-old safe, given to him by his grandparents. It had two dials with 169 different possible combinations. Herald shared his safe on Facebook with a banana standing next to it for scale.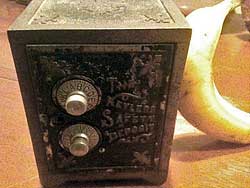 "Friends commented in on the banana joke as much as the puzzle of the safe," Herald commented on the blog How to Be a Dad. "One close friend offered that if I ever got into it, I'd be disappointed because what I'd imagined was probably utterly magical. Like a dried up, petrified banana. Which turned out to be true. The disappointment, not the petrified banana."
Inside the safe was $5.35. Two years later, Herald relived this anticlimactic moment with the following infographic: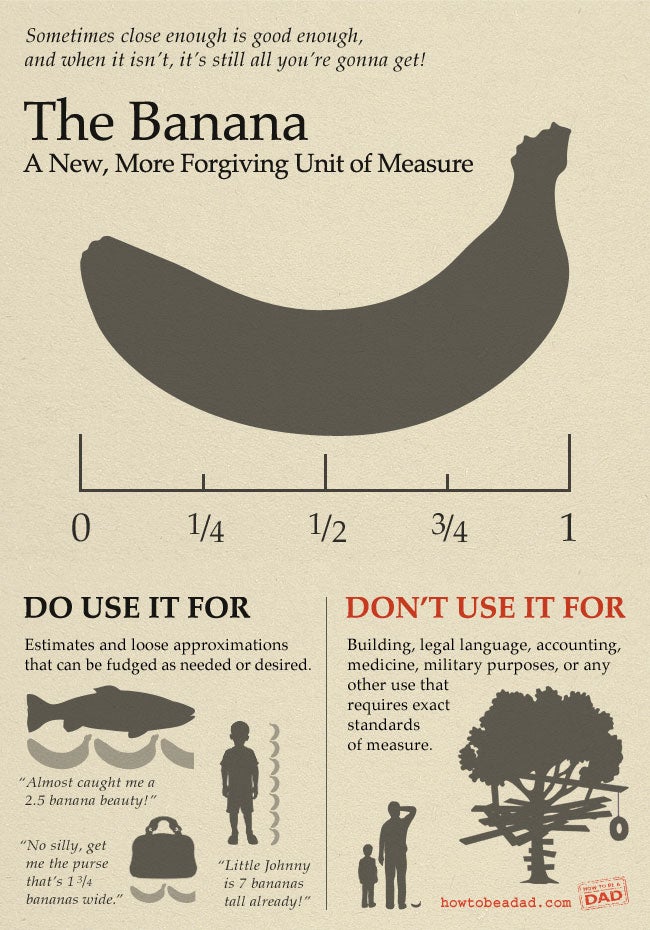 From there, Reddit took the joke and ran with it. Since August 2012, bananas have shown up in all sorts of random images, and "banana for scale" has spiked on Google trends.

The first and most notable example on Reddit happened about six months ago. That's when preggit posted an Imgur album of someone going to extreme lengths to pay a bet.
The person owed a $15 Dunkin Donuts gift card. But instead of just handing the card over, he decided to place it in a plastic puzzle box, cover it in plastic wrap and Gorilla glue, seal it in duct tape, tie it up with string, and stuff it in a lock box. Along the way, he took photos of each step and in one, he provided… you guessed it: a banana for scale.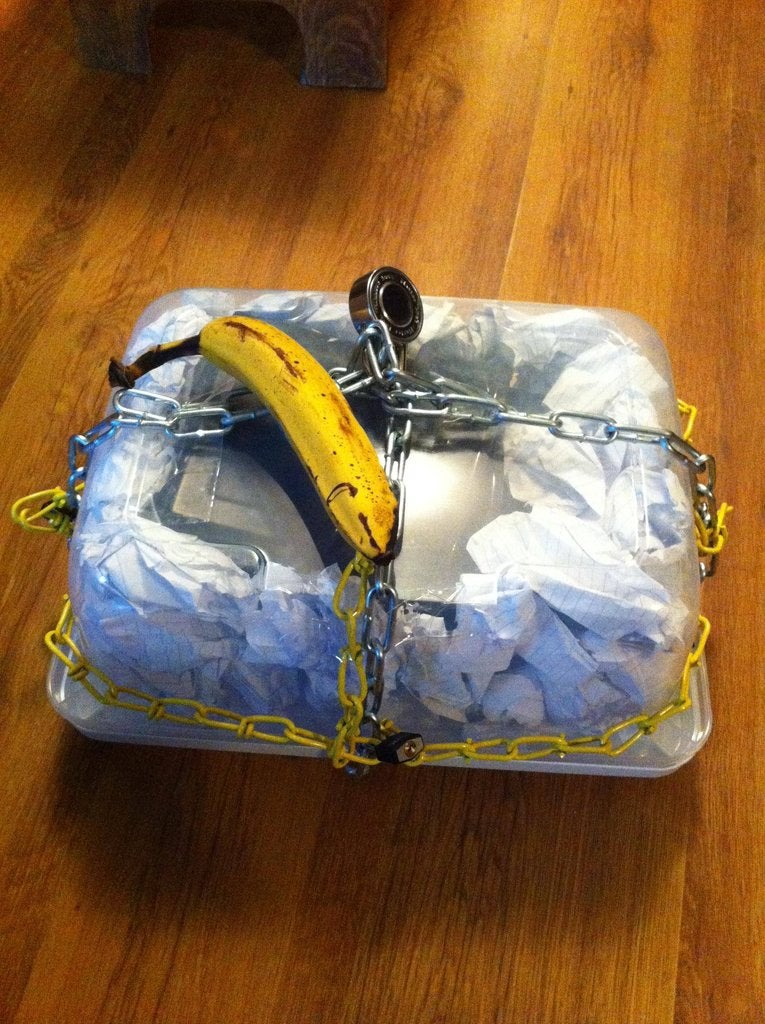 The "banana for scale" had not just become a meme. It had become a hilarious game with redditors try to one up each other. It's a trend in the same vein as planking.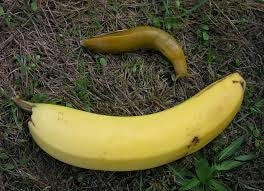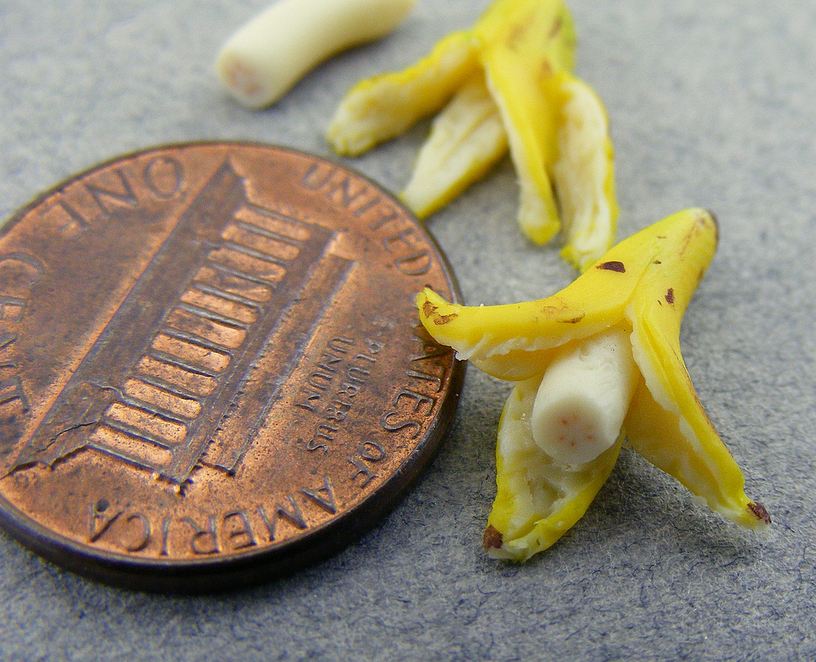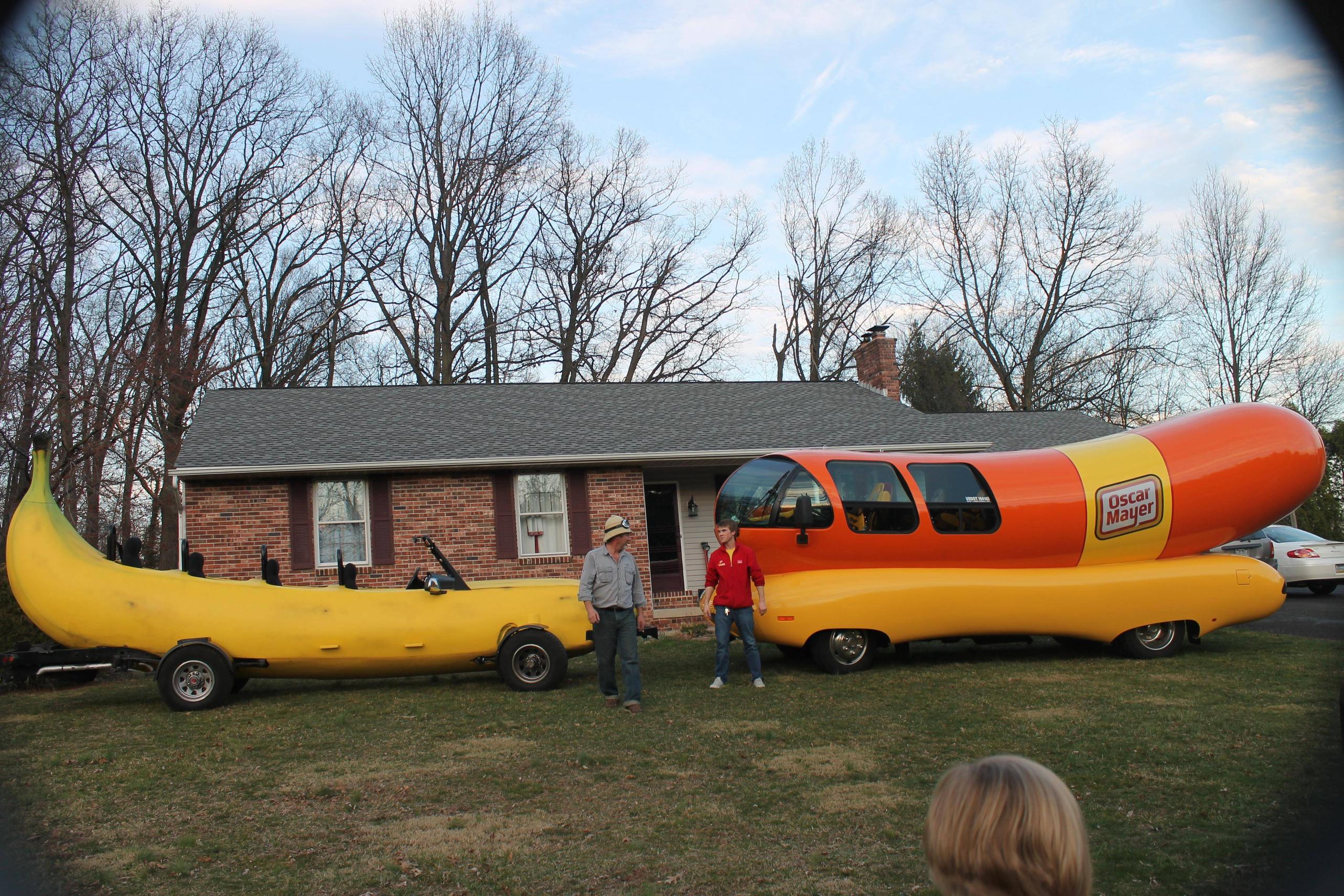 One redditor who found a hidden room in a friend's house couldn't help himself. 
"I was eating it when I went down," twobitebrownie wrote. "It was dark, and the only way I could see was through a dim light from my phone. We couldn't find a flashlight. We saw the blankets, but it was too dark to see what they were. I tossed the banana at them, and then when nothing happened, I took a picture with the flash to see what it was. When editing, I remembered it could be for scale."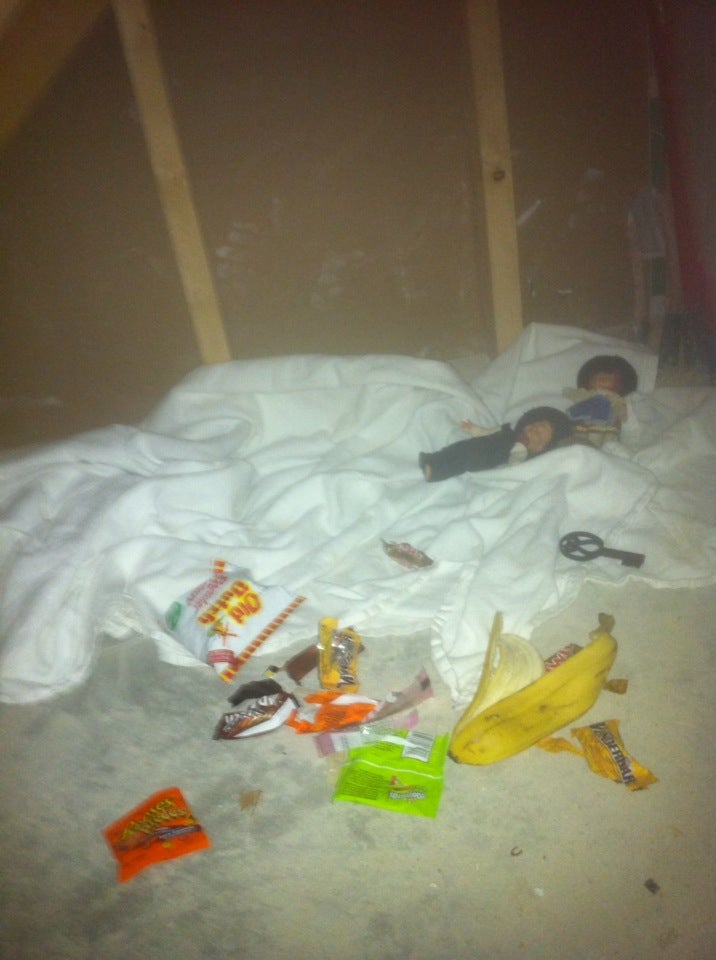 My personal favorite happened this past weekend after someone in St. Louis decided to draw a penis in the snow.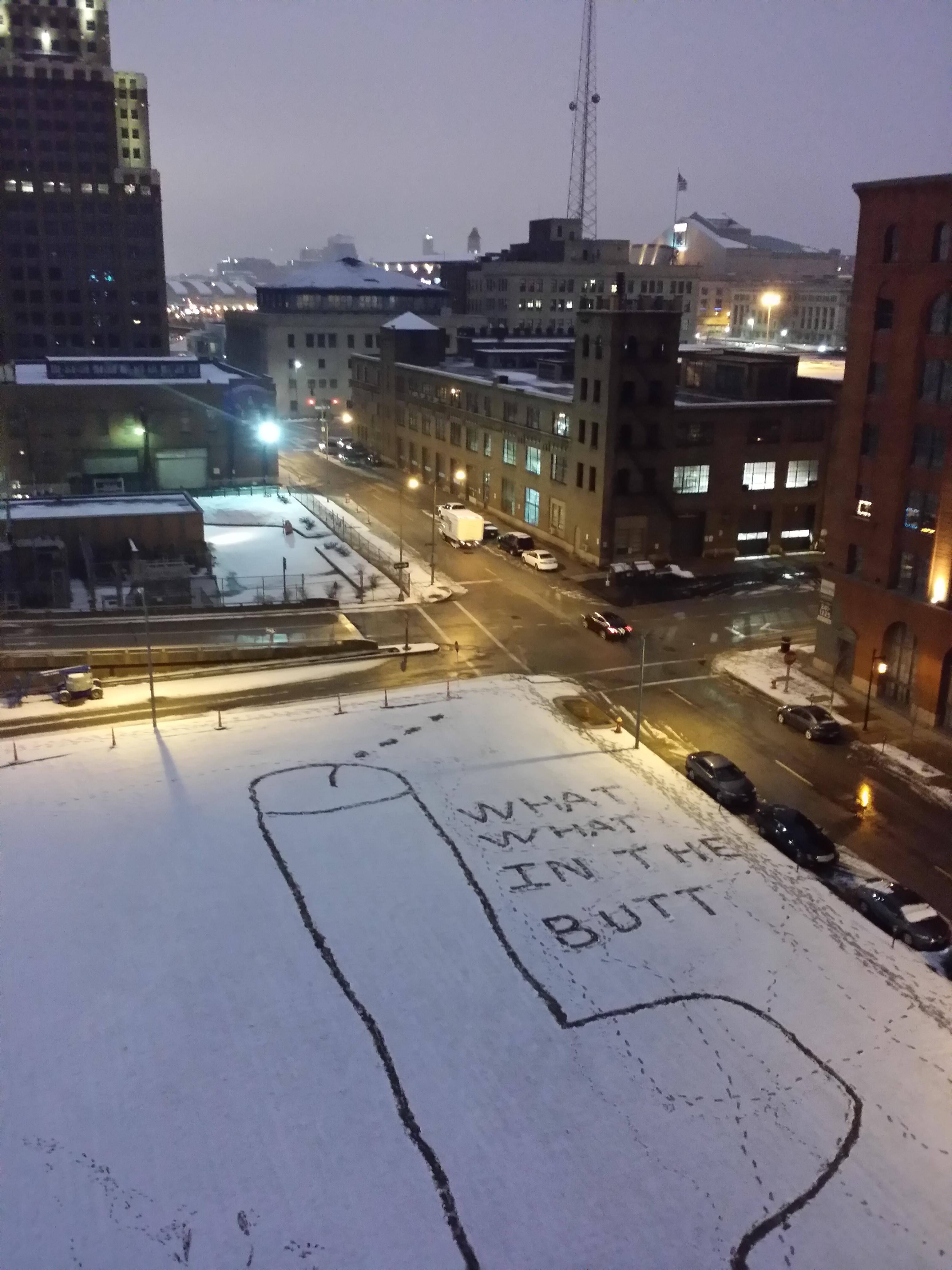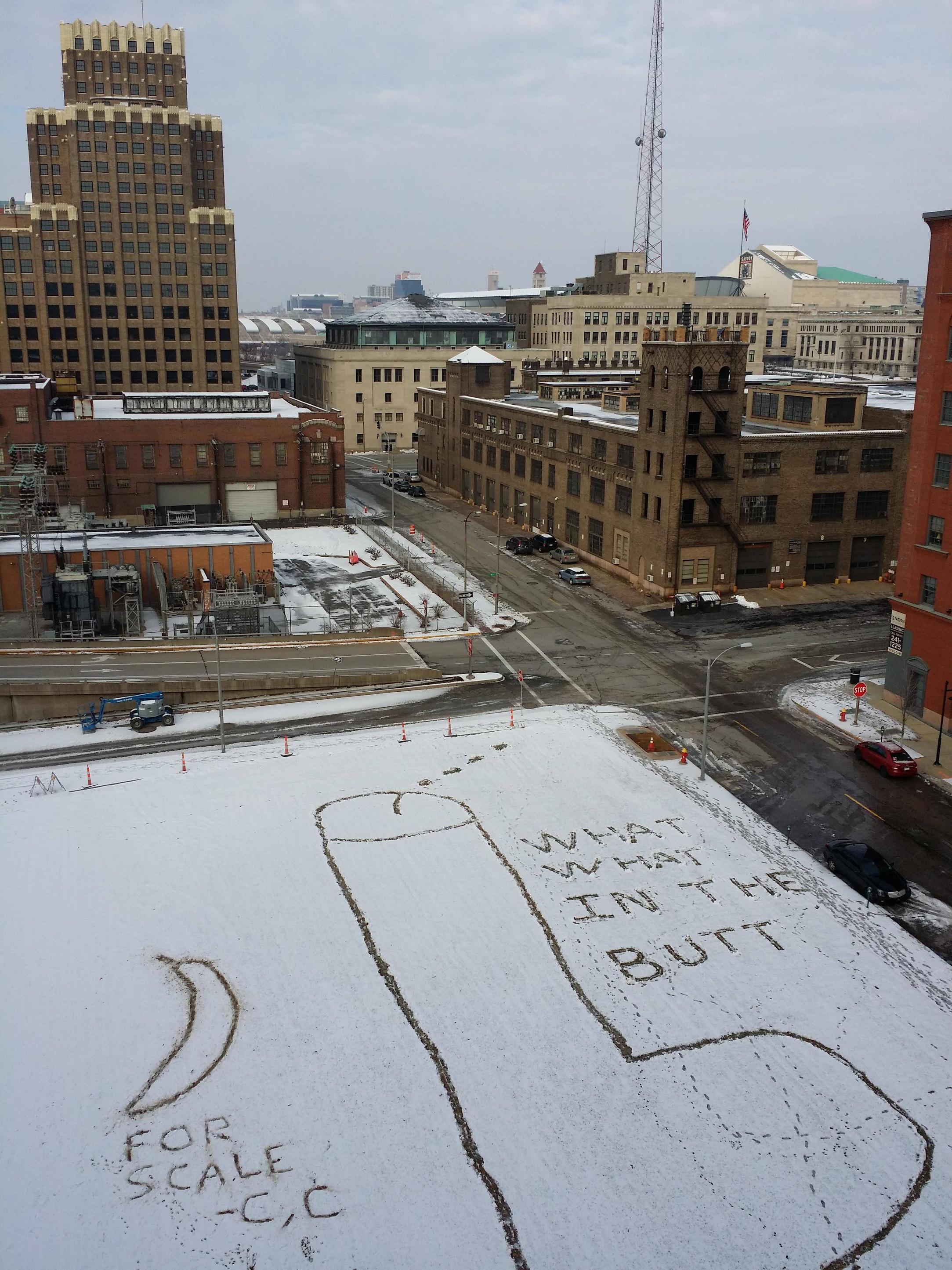 Photo by Fernando Alfonso III