Bacurau takes place "a few years from now," but apart from a few details, it's a film that feels very much present-day and lost in time. It eludes fitting into a single genre, with hints of sci-fi, but it also blends in a western set in the sertão (which roughly translates to "backcountry") of northeastern Brazil, satire, horror-fueled tension, and the kind of ultra-violent suspense that we might normally expect in a Quentin Tarantino movie. 
Not all of its pieces gel together perfectly as it shifts focus. But it comes together with striking, incisive political commentary, especially toward the current state of Brazilian politics, and the unshakable bond of a close-knit community facing off against outside forces.
Bacurau
RELEASE DATE:
March 6, 2020
DIRECTORS:
Kleber Mendonça Filho and Juliano Dornelles
RELEASE:
Theatrical
The residents of a small Brazilian village mourn the death of its matriarch at age 94. But in the days following her passing, their village disappears from the map and a flying object appears overhead.
Within minutes of the film, we get a clear picture of both Bacurau itself and the environment around it. Located down a dirt road in the middle of nowhere, the only indication that Bacurau even exists on the main road is a sign that reads, "If you go, go in peace." It's both a welcome to would-be travelers as well as a warning for those who might think to do Bacurau harm.
The citizens are in the midst of a fight with local authorities about a dam blocking water and supplies are in limited supply, so when Teresa (Bárbara Colen) returns to her hometown in a water truck and carrying medication before saying goodbye to her grandmother Carmelita, she's welcomed back home with open arms. The church is used more for storage than mass nowadays, but the local museum is in pristine condition for those who wish to visit it. The mayor of a nearby town—the man Bacurau blames for the dam dispute—tries to buy their vote with supplies, but most of them won't even leave their houses to greet them.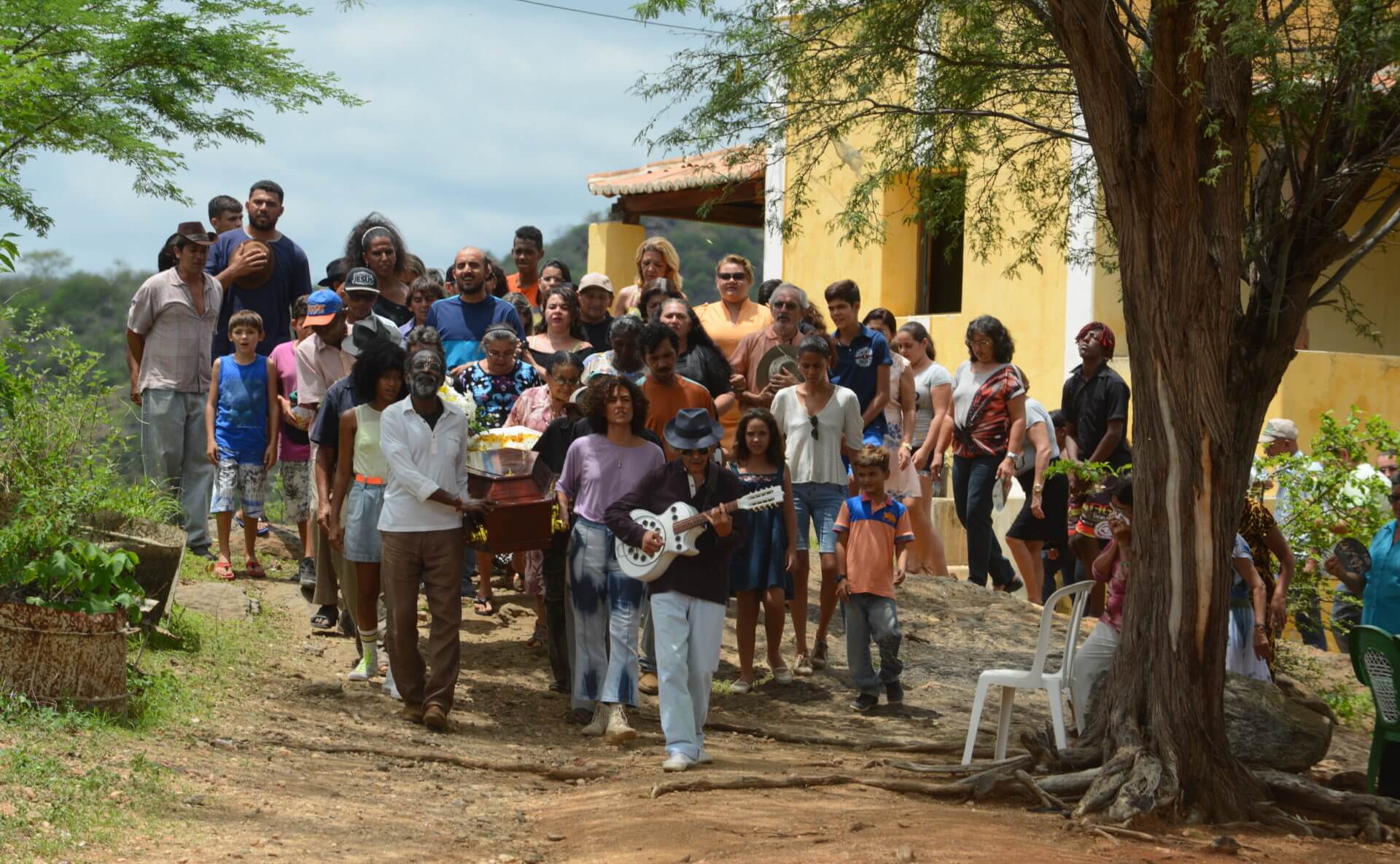 But we're also given plenty of insight into just what makes Bacurau tick—and it's not just the drugs many of them do intermittently. A local DJ plays videos on the side of a truck throughout the day (it's not uncommon to see an execution filmed live), but he's essentially the de-facto messenger. Domingas (Sônia Braga) might call Carmelita a witch in death, but she also clearly cares about the people in Bacurau as she threatens to harm the mayor of a nearby town if he does anything to hurt a sex worker leaving in the car with him. They keep tabs on one another and who might be heading to town with the use of cellphones instead of walkie talkies or carrying that message on horseback.
In no time at all, co-directors Kleber Mendonça Filho and Juliano Dornelles establish that this is one giant community that will do just about anything for each other—even long after leaving.
But once Carmelita is in the ground, something starts to feel off. Teresa's father, a teacher, attempts to show a bunch of children where Bacurau is located on a map, but no matter which maps he tries to bring up on the screen, the town has essentially vanished on all but a paper map. A flying saucer, designed like something you'd see in a classic sci-fi movie, appears in the sky, witnessing it all. And soon enough, nobody can get a signal on their phones.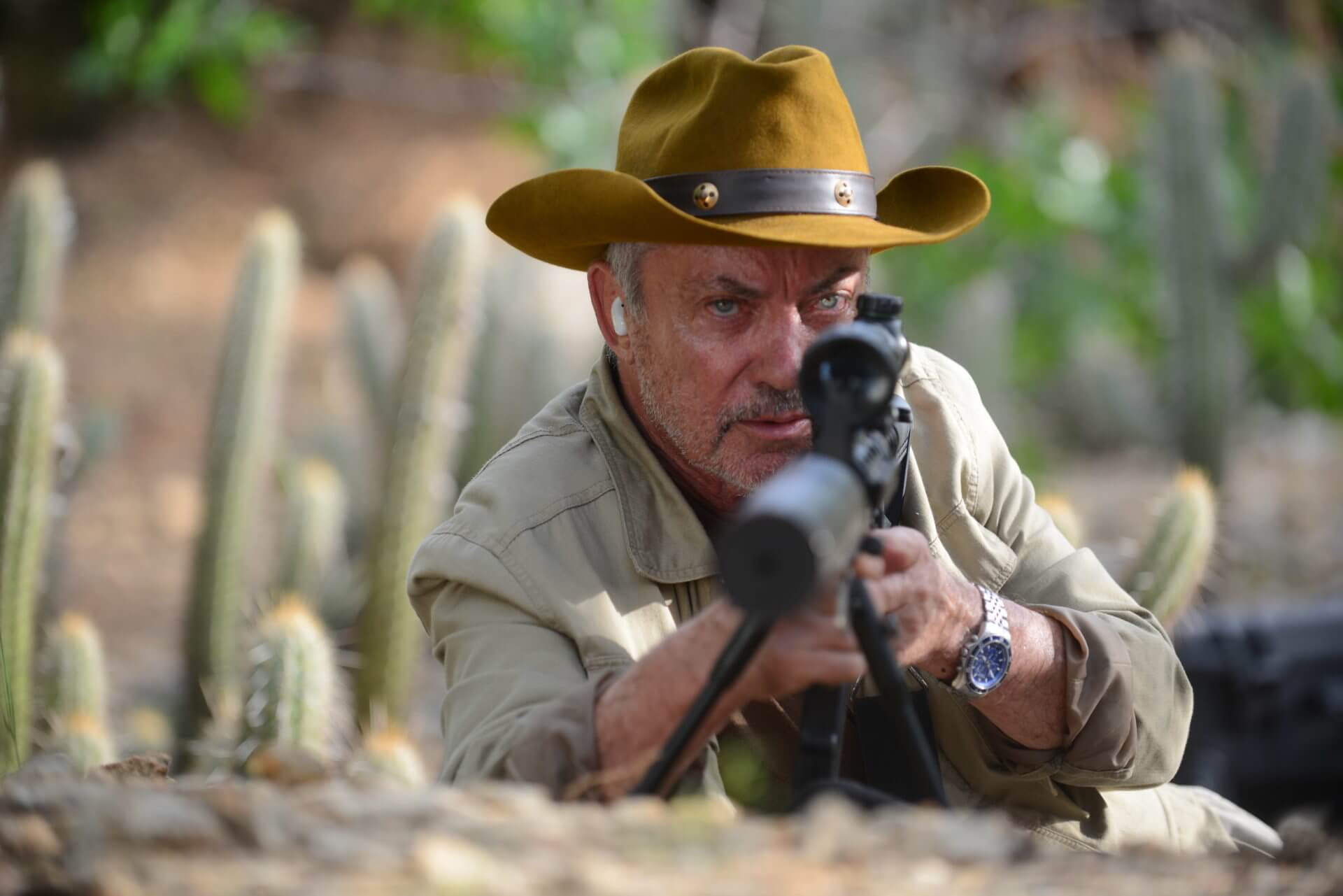 And then it all goes off the rails as Bacurau quickly becomes a much different movie.
That isn't necessarily a bad thing. There is an instantly greater sense of urgency and mystery as you—along with everyone in Bacurau—attempts to piece together what exactly is going on and why a group of mercenaries (led by veteran actor Udo Kier) set their sights on the village; when asked point-blank, one mercenary doesn't have an answer. Others justify their actions by pointing to excuses we've seen play out in the real world. Each possibility is viler than the next, and the possibility that "well, because they can" is just as likely as any, but ultimately, the why might not matter. They stick out, but not just because of what they're wearing, their weapons, or a language barrier.
It doesn't shy away from portraying the violence or cruelty that ensues, and some displays of it were more than cathartic. But it also knows when to hold back and when using tension and a suggestion of violence is more effective than showing it outright.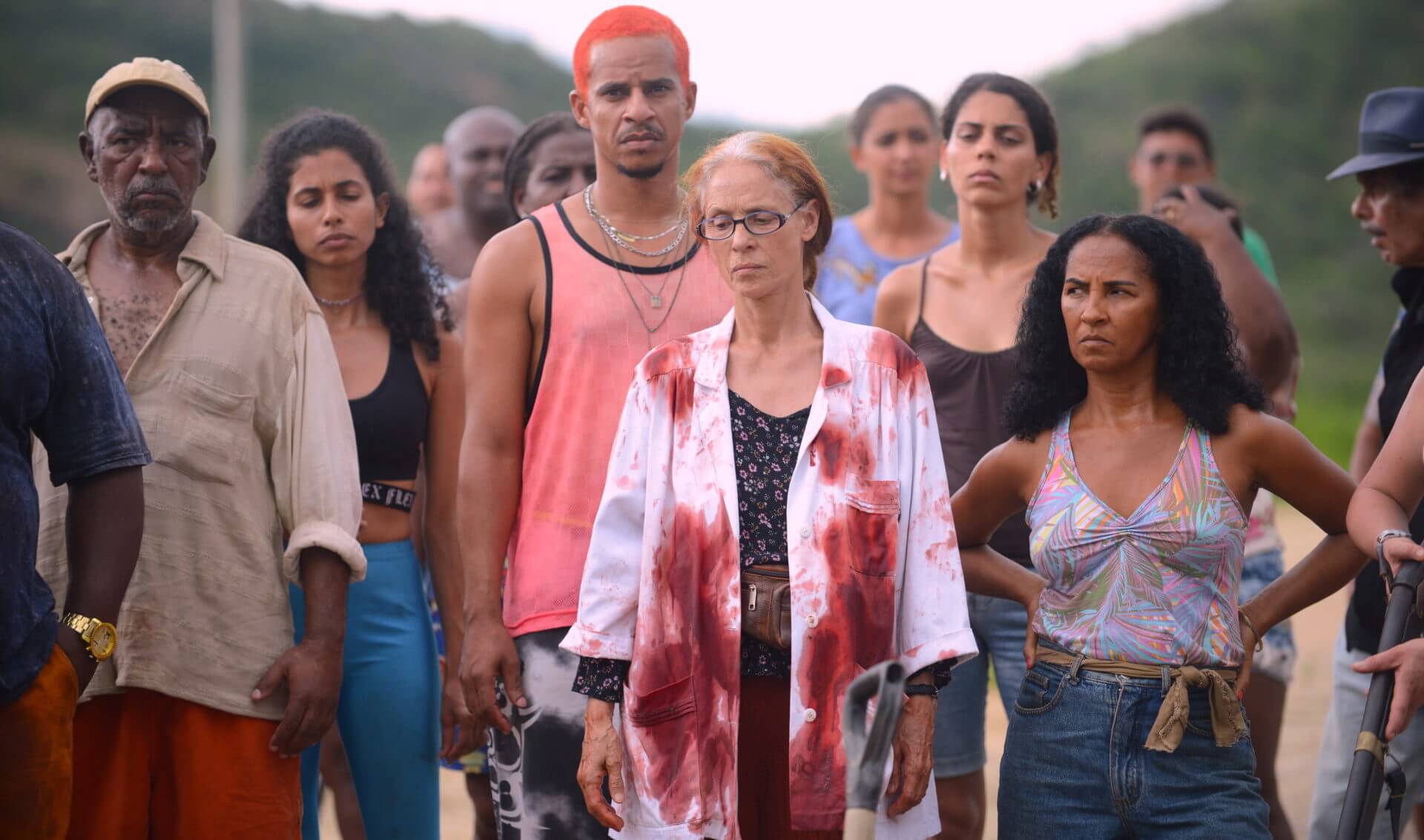 Bacurau is a wild and, at times, absolutely zany ride that's fun as hell, and it doesn't hold back on embracing some of its more absurd moments. But despite its disconnect, it reels you in from the get-go and doesn't let go. After all, you're now part of the community.
Bacurau will premiere at the New York Film Festival on Oct. 1.