There's been a lot of confusion of late about Antifa, the anarcho-communist, antifascist movement known for punching Nazis. Who are they? What do they want? Are they as bad as the Nazis themselves? (Eh, forget that last question. It's stupid.) All the answers are on the official Tumblr account of the Antifa Head Office. Turns out, "ANTIFA" stands for "Activism, Networking, Training, International outreach, Finance and Accounts payable." And it's entirely financed by liberal puppet master George Soros!
The very official Antifa management, which oversees and pays for all Antifa activity at Soros' behest, is hard at work on things like new official stationery: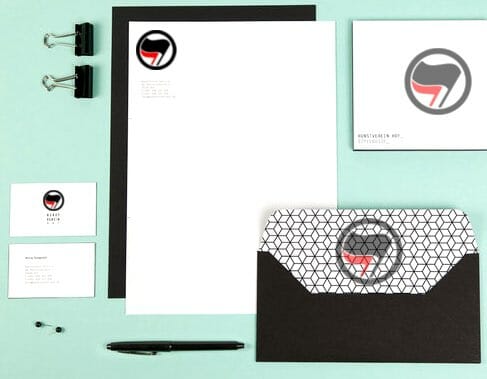 and Denny's sponsorships:
And doing the filing, because Antifa is meticulously organized:
If it wasn't already obvious, the Antifa Head Office Tumblr is a huge joke, playing on common misconceptions about Antifa. Anarchists don't have CEOs and official stationery. But they do have Greg.
It's a response to commentators on the right and in the center who have conflated antifascists and fascists, but, like a lot of other things on Tumblr, it's turned into a fandom.
People are roleplaying as rank-and-file members of the Antifa corporation, its interns, and even the President and CEO, sometimes creating alternate Tumblr accounts for the purpose.
The Antifa "executives" process requests from members, pay off protesters, issue membership cards, interview potential new hires, and try to disrupt any potential Antifa employee unions.
It's just the kind of off-the-wall humor the left needs after a rash of editorials calling Antifa "thugs" and "the moral equivalent of neo-Nazis."
Maybe now Antifa can get back to disrupting white supremacist demonstrations. As long as they file their paperwork with the head office first.