There were many bad tweets on election night, but Amanda Knox's came out of nowhere to take the title of worst election night tweet.
On Tuesday night, Knox tweeted, "Whatever happens, the next four years can't be as bad as that four-year study abroad I did in Italy, right?"

Knox is referring to the four years she spent in Italian prison after she and then-boyfriend Raffaele Sollecito were convicted for their roles in the 2007 murder of fellow exchange student Meredith Kercher. The two were exonerated in 2015; Knox became an advocate for criminal justice reform, and landed a 2016 Netflix documentary about the trial.
Perhaps she thought she was making a joke, but the feedback was swift. Many called her out for making light of the murder of Kercher, or for comparing her imprisonment for said murder with the four years of horror Donald Trump has inflicted on the country. Others called out the privilege of being able to "rebrand" after her conviction and exoneration.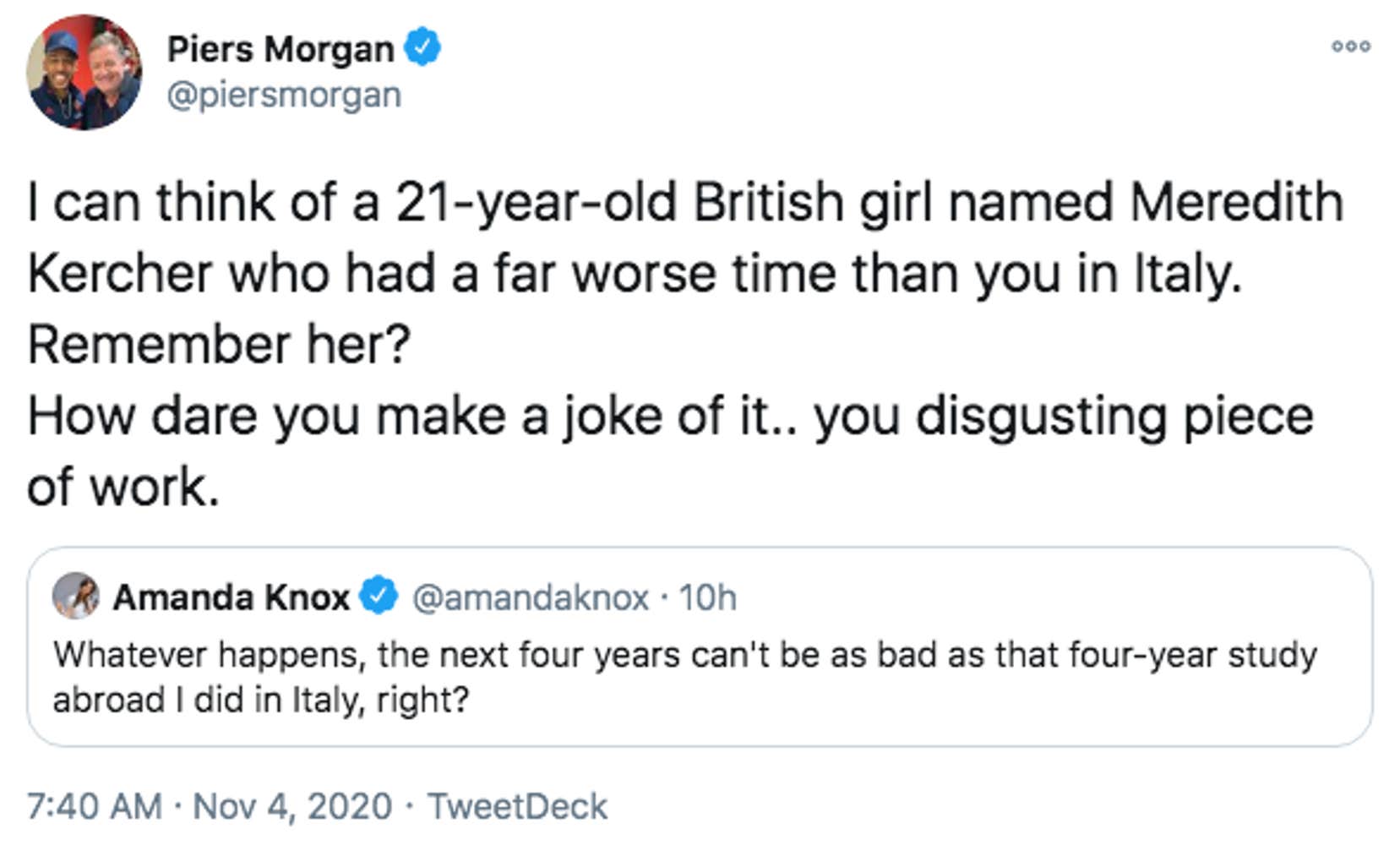 Knox responded to Piers Morgan's tweet Wednesday morning, stating that, "Occasionally I joke about my wrongful conviction & imprisonment in Italy. I'm allowed to joke about my own trauma."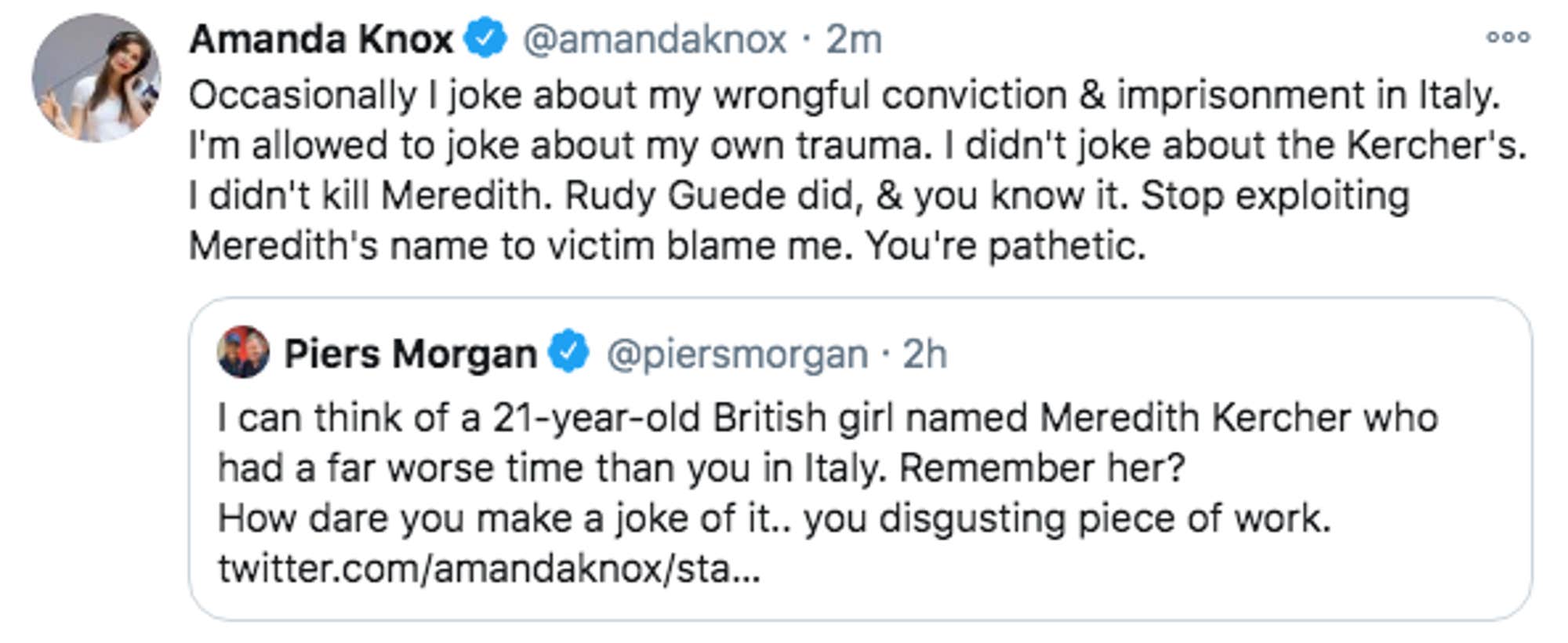 More recently, Knox said she was enlisted to sign a petition to help NXIVM leader Keith Raniere, whom former members say was wrongfully convicted. Raniere was sentenced to 120 years in prison last week.