With pin-up culture still alive and well, it's no surprise that scantily clad, photo-loving women have latched onto Instagram. Pin-up culture has always been about photo sharing, so it makes sense that Instagram would become the de facto platform for today's pin-ups.
Dedicated IG accounts like @pinupdolls and @pinupbabes are popping up to bring more aspiring pin-ups together and help others filter through and follow their favorite girls. In total, more than 100,000 photos tagged #pinup have been posted to Instagram since the service started in 2010, with no sign of slowing down. Meanwhile, Instagram's user numbers keep growing—meaning, yes, even more pin-ups in your future.
So, why Instagram?
Pin-up model and IGer Cherry Dollface told the Daily Dot that she uses Instagram to promote her photos and pin-up modeling career because "it's a great forum for any sort of 'personality.' It is a great way for people to see the behind the scenes 'real life' stuff of people that they look up to."
And she pointed out that Instagram's community of  pin-up photographers doesn't hurt, either: "Shannon Brooke, Andy Hartmark and Victor Rodriguez. I love them all!"
The IG pin-up community is an incredibly diverse group of people from all over the world sharing their favorite pin-up art, hairstyles, tattoos, outfits, photographers and model pics with other fans. Something about the allure of enticing groups of strangers and building your own photo-liking fanbase taps into a wide group of IGers all over the world.
That's where these 5 ladies come in. To help you get acquainted with your inner rockabilly, we've scoured Instagram to bring you the best pin-up girls Instagram has to offer for a quick dose of retro.
1) @SabinaKelley
Who: Sabina Kelley is an international pin-up model and judge on Oxygen's TV show, "Best Ink," and was previously a Las Vegas showgirl at Bally's Hotel.
Followers: 34,018
Photos: 374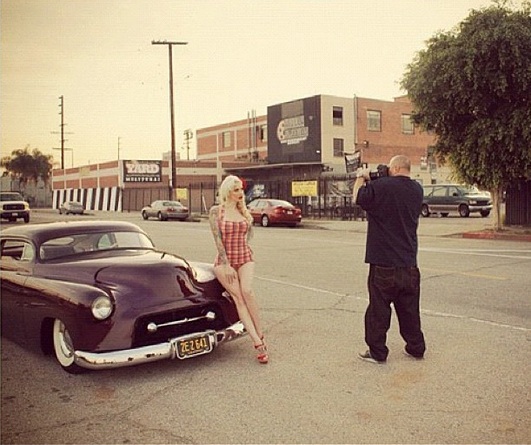 2) @ZombieGogo
Who: Gogo Blackwater is a tattoo collector, artist and lingerie designer at The Blackwater Emporium shop on Etsy.
Followers: 67,351
Photos: 1,411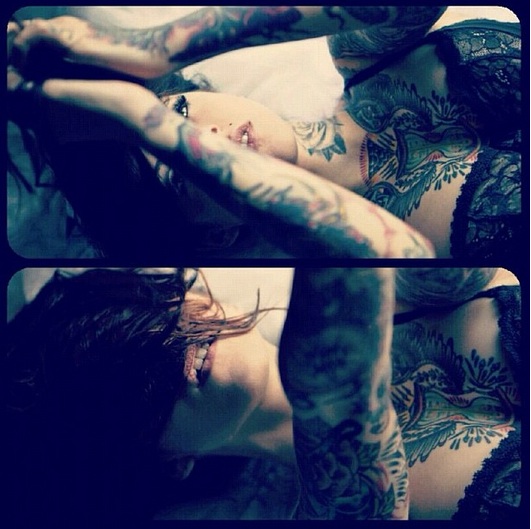 3) @TheCherryDollface
Who: Cherry Dollface is a pin-up tattoo model living in Hollywood, CA, and an expert pin-up hair instructor on YouTube.
Followers: 7,589
Photos: 1,142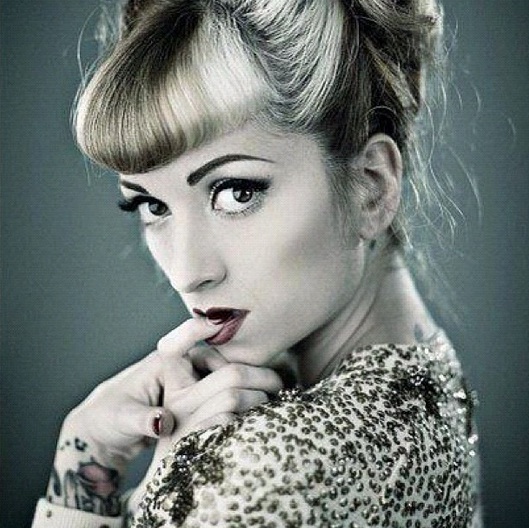 4) @ClaireSinclair25
Who: Claire Sinclair is a famous pin-up model, having modeled since she was 14, and was recently featured as Playboy's 2011 Playmate of the Year.
Followers: 9,154
Photos: 55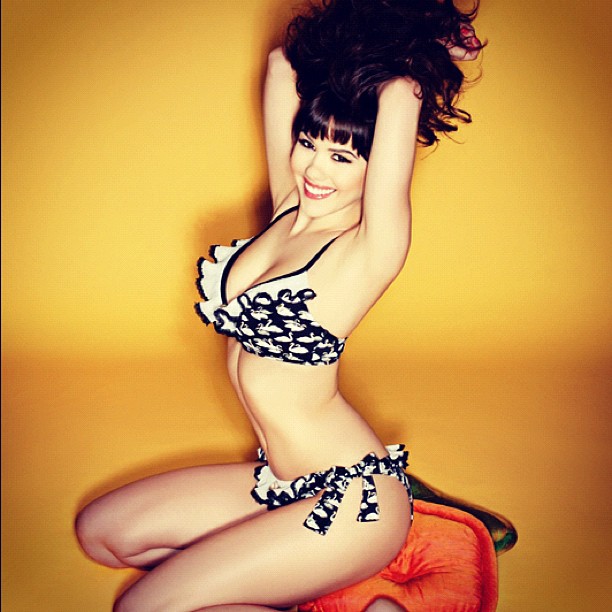 5) @SarahMarieSummer
Who: Sarah Marie Summer is an international model, vocalist and burlesque performer living in Auckland, New Zealand, and was featured as Pinup America's Miss February.
Followers: 11,517
Photos: 109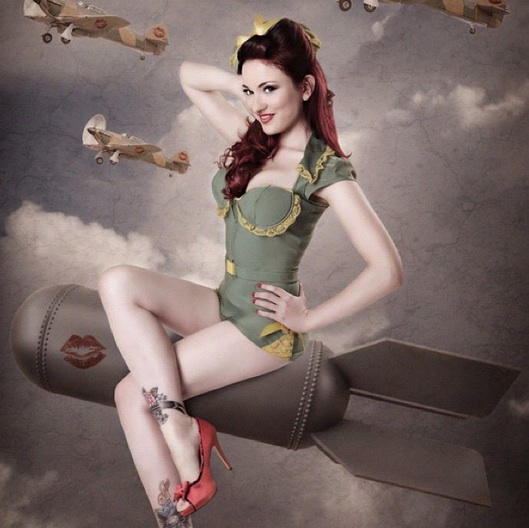 Photo via Instagram