One 4chan user had seen one too many of Facebook's sponsored page requests.
The sponsored page, which is essentially an advertisement encouraging a person to like a business, was for Madison Marcus, a law firm in Sydney, Australia, specializing in property law and commercial litigation.
After seeing one of these requests pop-up Thursday, a user from 4chan's random imageboard /b/—that neighborhood creep who will save your cat from the middle of the street while sporting a bikini bridge—decided to have a little fun with the lawfirm's official Facebook page.
When Madison Marcus didn't respond to the /b/ users bogus legal inquiry, he decided to leave the business a one-star review. This allegedly got the lawfirm's attention.
"Consequently they threatened to take me to court if I did not remove my review, for the past few weeks I have been receiving threatening calls and emails, they even called my employer," the /b/ user wrote. "After just getting off the phone to the police 'yes, the police' I have decided to take down my post but now I feel hollow and defeated, so here is my request."
This sob story, which is likely exaggerated or a complete fabrication, was shared on /b/ late Thursday night along with a plea for the community to retaliate against the business.
Since midnight, more than 100 fraudulent reviews have been left on Facebook for Madison Marcus, causing its rating to plummet to 1.5 stars out of five.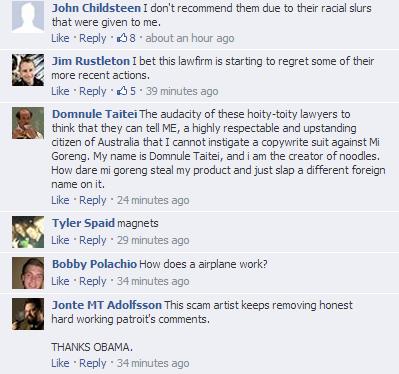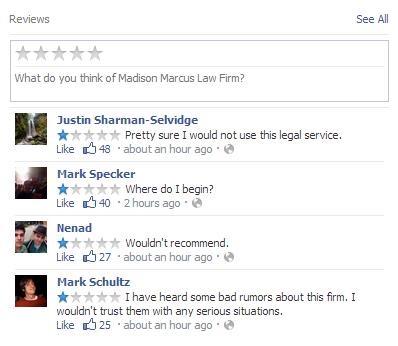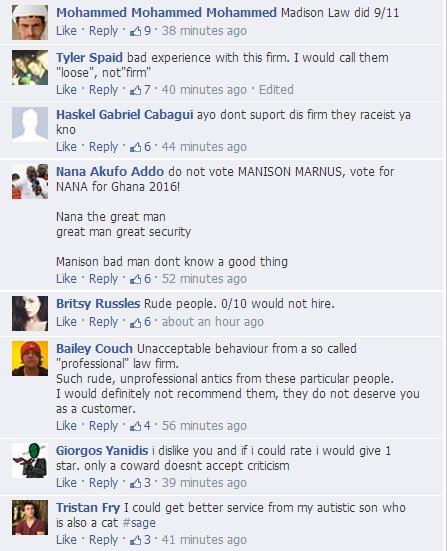 /B/ also created the Facebook page "Anti-Madison Marcus law firm" to coordinate their trolling efforts.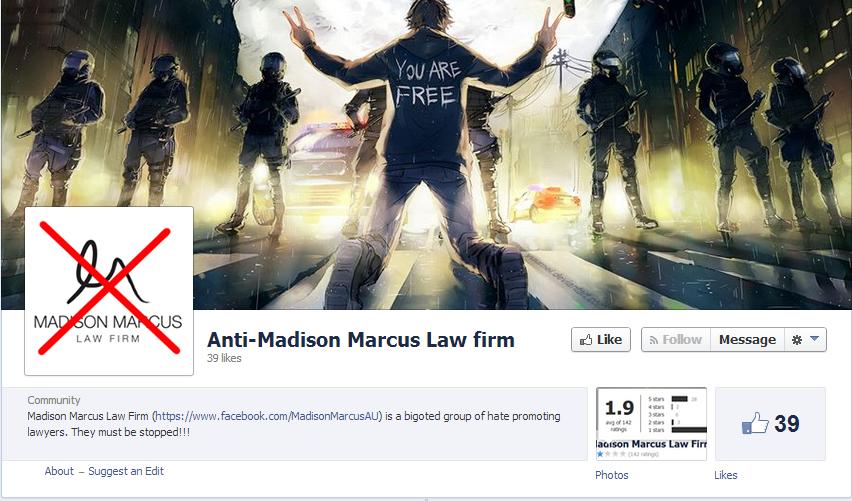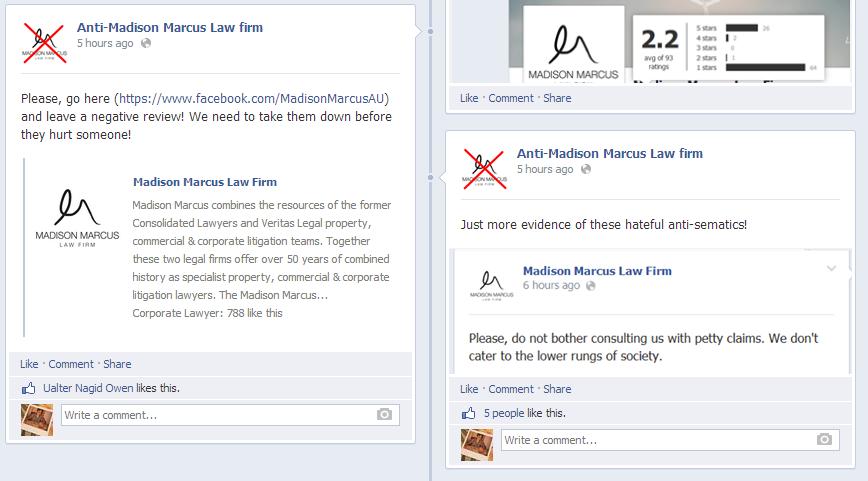 Haphazardly coordinated antics like this are /b/'s specialty. In 2013, /b/ allegedly convinced iPhone owners to dump their phones in water, destroy their brand new Xbox One's, and helped whistleblower Edward Snowden become a contender for Time magazine's Person of the Year award.
Illlustration by Jason Reed