A Dutch student has been arrested and about 20 schools around the Netherlands were closed Monday after a threat made on 4chan, one of the Internet's most controversial forums.
The decision to close the schools came down Sunday after the anonymous man posted a photo on 4chan of a handgun and multiple clips along with the following message: "I will shoot my Dutch teacher and as many students as I can. It's at a school in the Dutch city of Leiden. for more proof, I will be using a 9mm Colt Defender."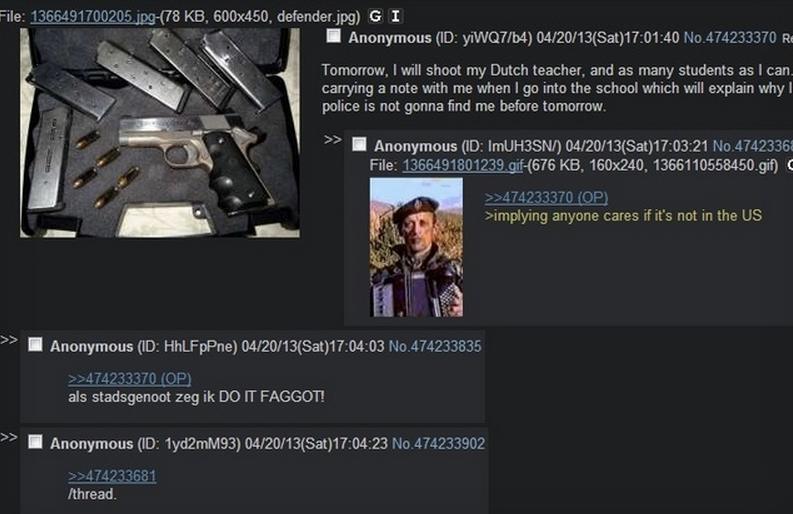 Screengrab via 4chan/The Verge
The man behind the 4chan post is "a former pupil reportedly expelled in 2011 over bad behavior," the Verge reported. He was arrested Monday, just one week after the Boston Marathon bombing killed three people and injured more than 180.
Since January, at least two other threats of mass violence have been posted on 4chan. On January 18, an Oklahoma man was arrested by the FBI after he threatened to attack the town of Casper with two pistols, knives, and some carpentry tools. A Virginia man was arrested on April 12 after shooting two women at a local mall. The man reportedly identified himself as Neil Macinnis on 4chan's random imageboard /b/ before the shooting and provided a detailed list of the weapons he planned on using.