With two months to go before the start of the most popular sporting event in the world, a group of merry pranksters from 4chan are trying to smear FIFA World Cup host Brazil as a sex-crazed country that used prostitutes to build its new soccer stadiums.
The scheme is called Operation Downfall. It's been organized by 4chan's random imageboard /b/, home to the Internet's master pranksters, demented justice seekers, and perverse porn peddlers.
Early Sunday morning, /b/ laid out a five point plan to take down Brazil's official World Cup website and disseminate images of fake news stories on social media using hashtags like #boycottfifabrazil.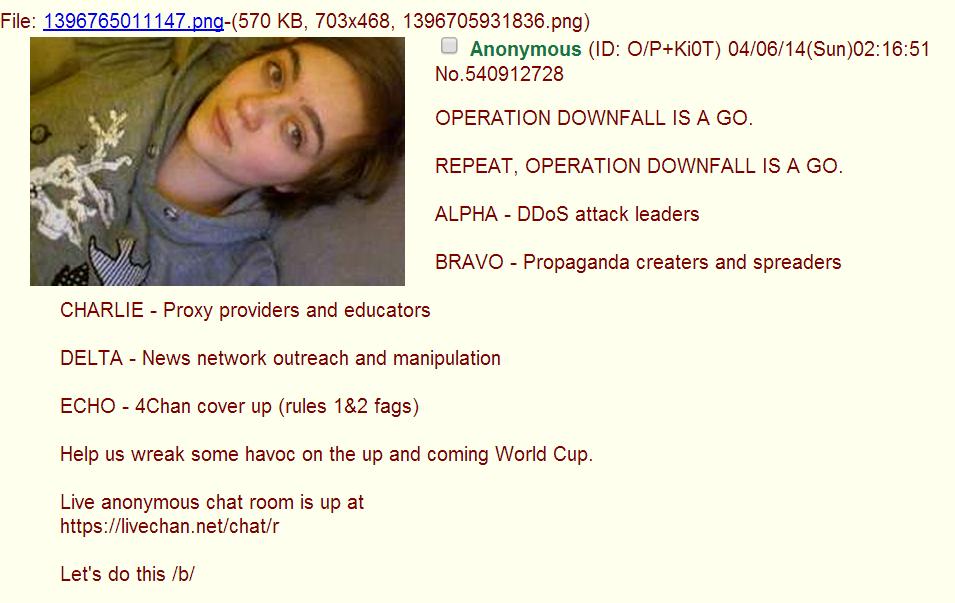 The following stories were faked by /b/ to look like they're from organizations like the Huffington Post, CNN, and the New York Times. The stories feature terrible writing, grammatical errors, and all focus on the plight of prostitutes on the streets of Brazil.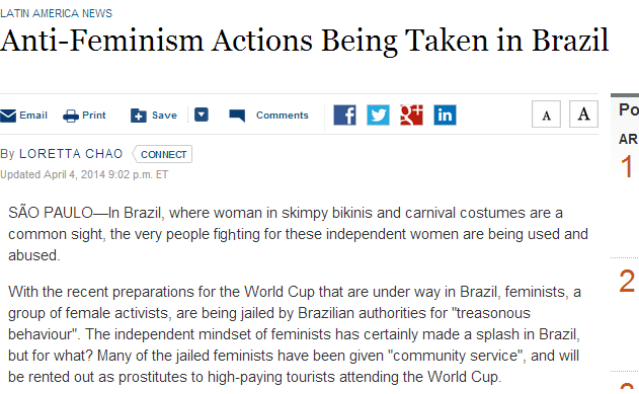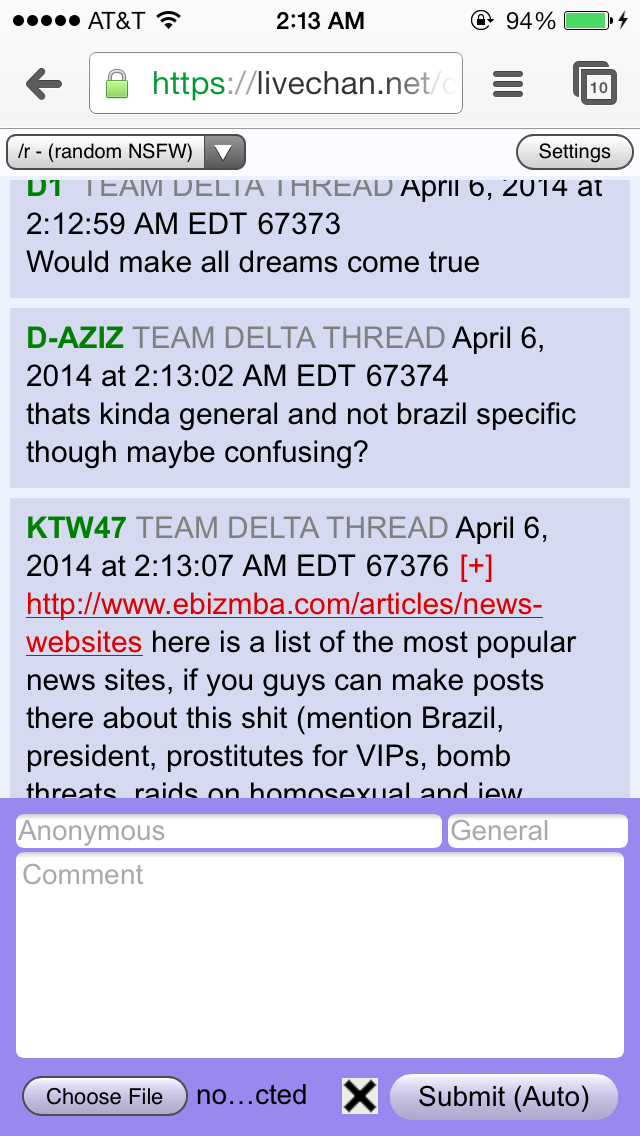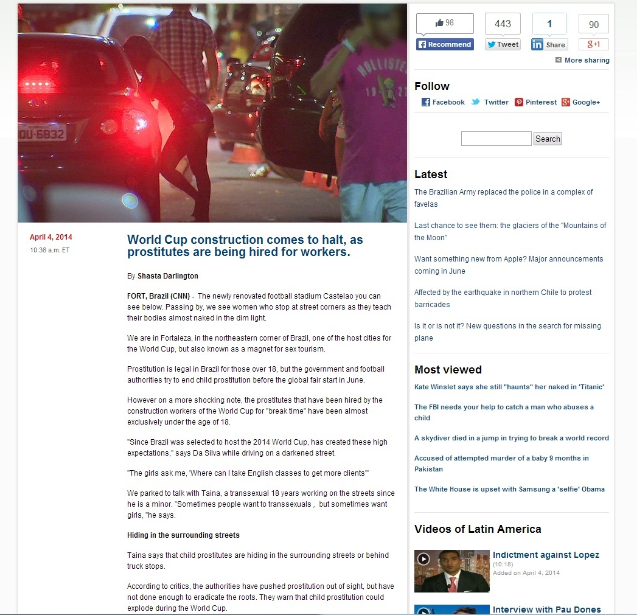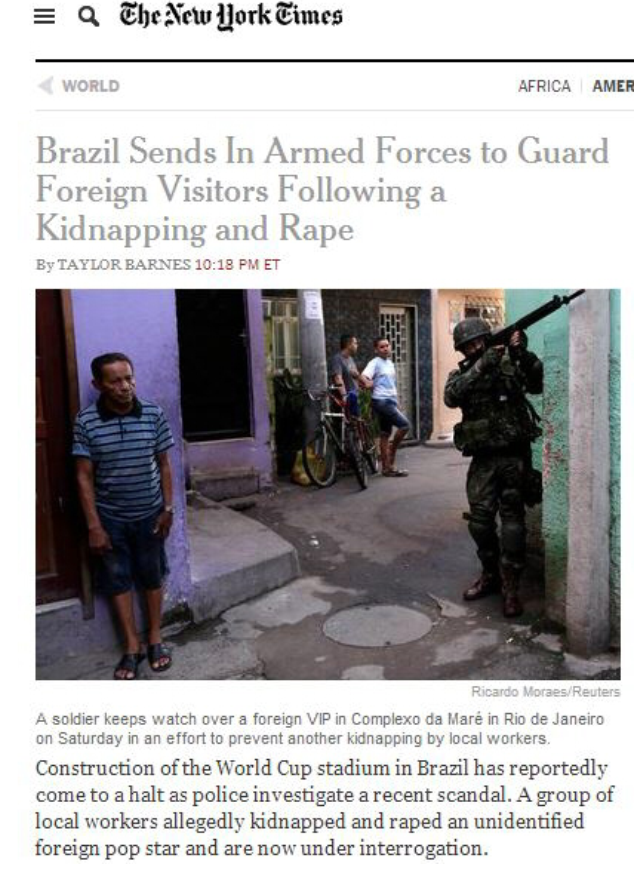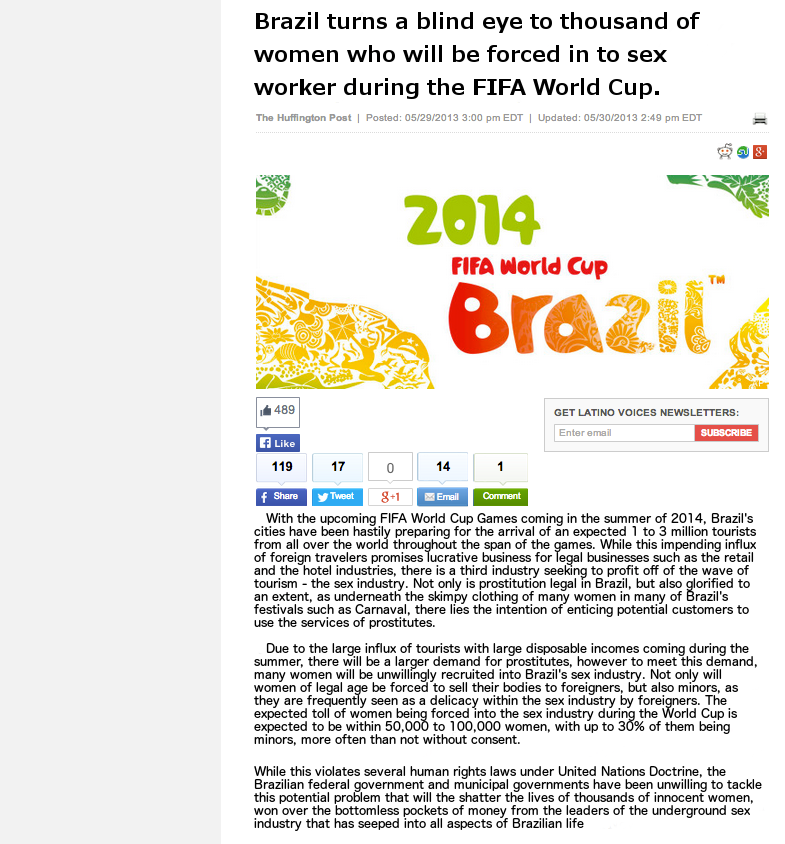 As if often the case with 4chan pranks, /b/ moved its planning efforts to the 4chan-related chat site LiveChan to discuss ways to convince news organizations like Fox to mistakenly report these stories fake stories as fact.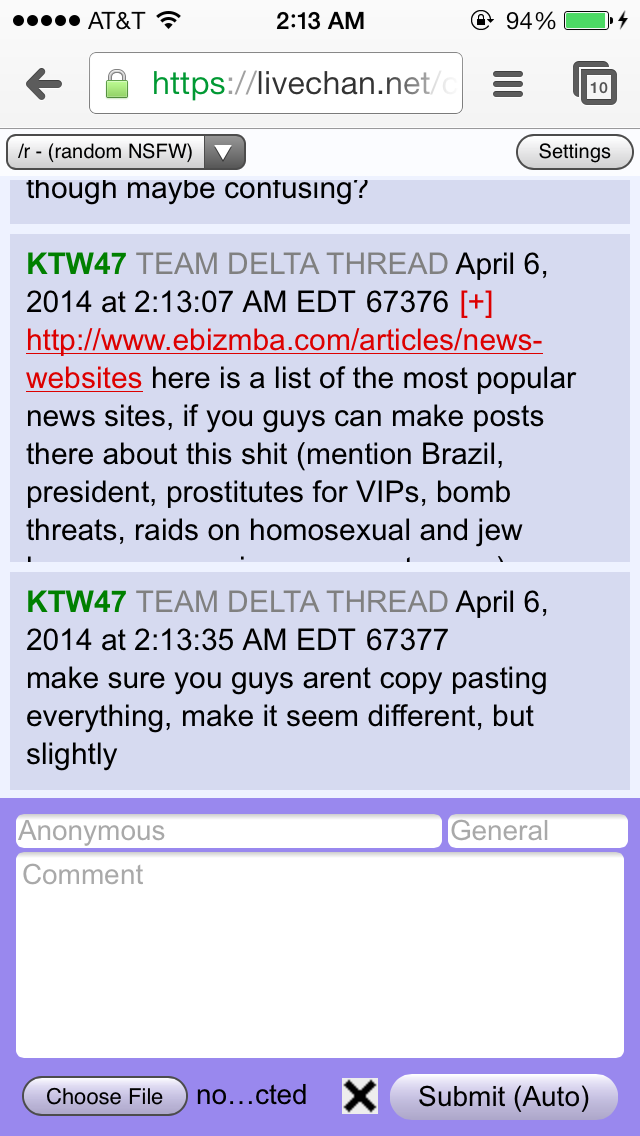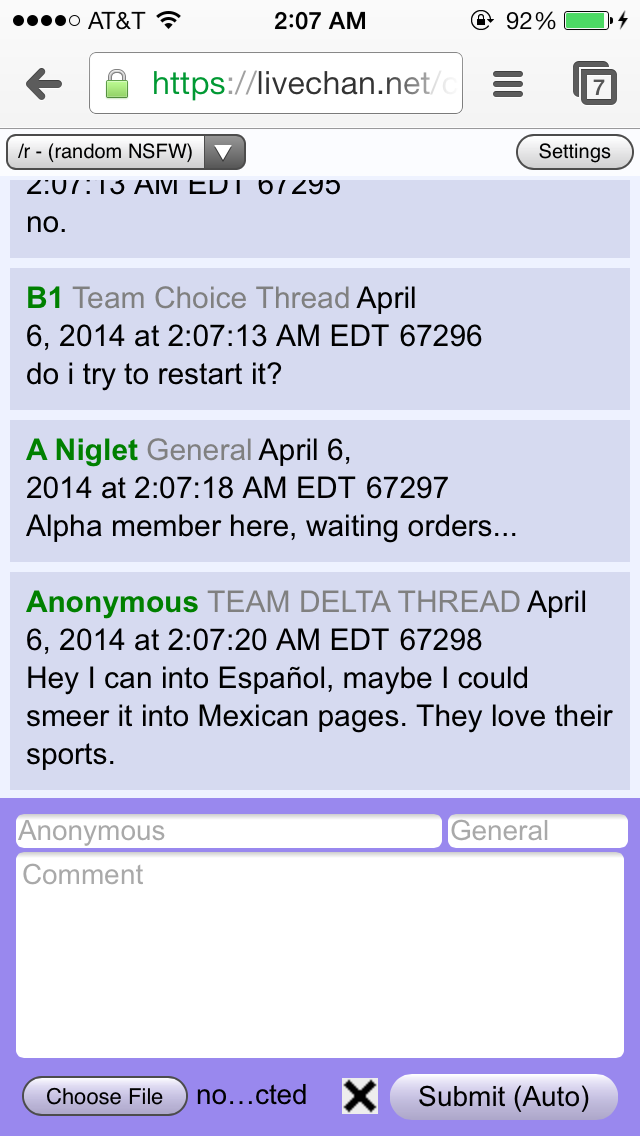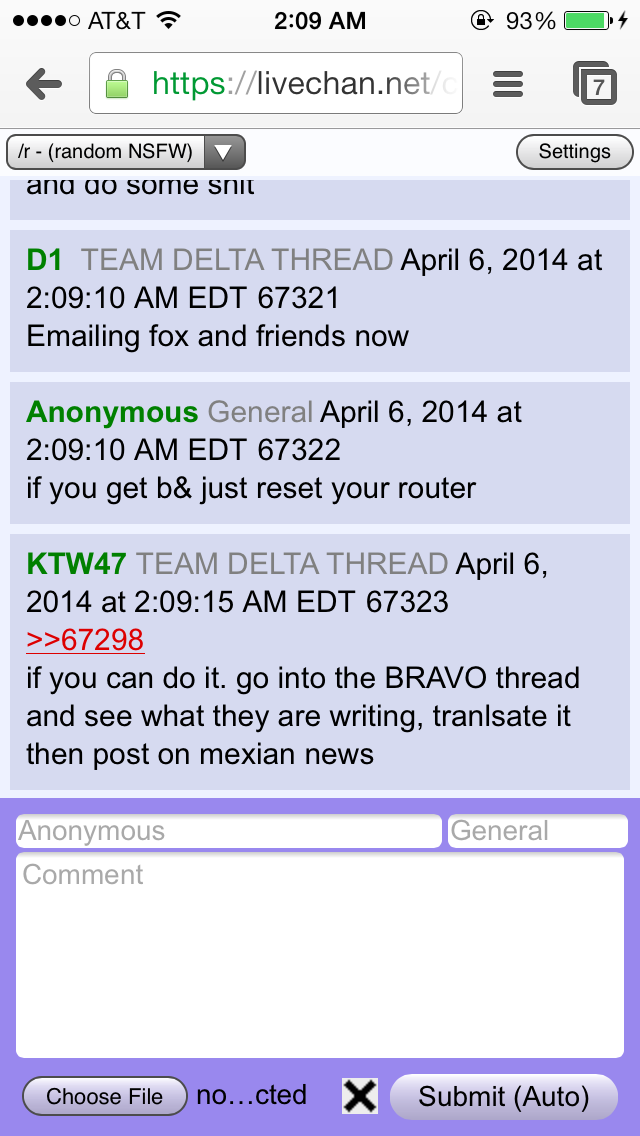 Operation Downfall is just one of the many /b/ pranks this year to focus on women.
In January /b/'s Operation Bikini Bridge convinced the world that bikini bottoms suspended between the two hipbones, causing a space between the bikini and the lower abdomen, was a disturbing new trend. That same month, Operation Fourth Wave Feminism tried to pit feminists against one another. And in February, Operation Freebleeding tried to manufacture enough fake social outrage over women using sanitary pads that news organizations and feminists would fall for it.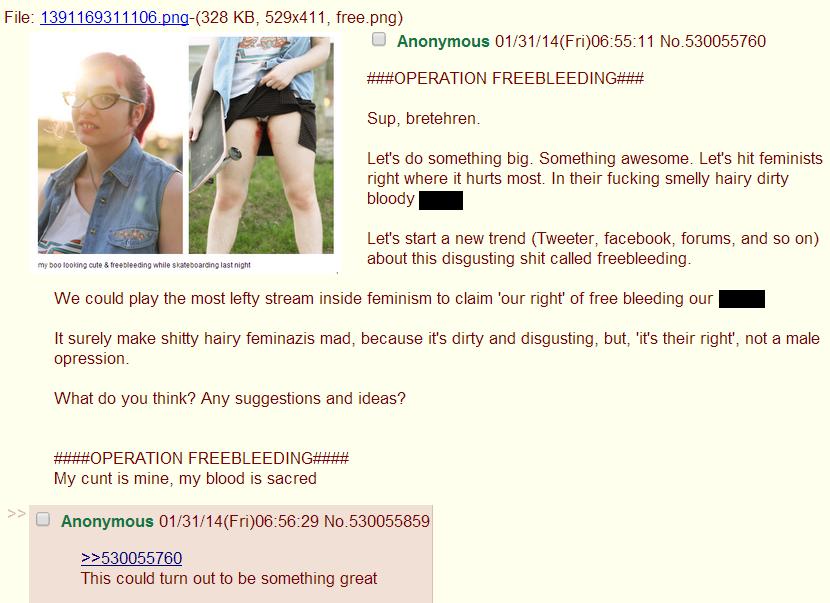 While each of these pranks were based almost entirely on lies, Operation Downfall does contain snippets of actual truth.
Prostitution, particularly involving children, is an ongoing problem in Brazil. In 2012, CNN reported, "the number of estimated child sex workers in Brazil stood at about half a million." To combat this problem, the Brazilian government allotted $3.3 million to crack down on such practices in cities hosting soccer matches this summer. 
The World Cup begins on June 12 and runs through July 13.
Screengrabs by the Daily Dot | Photo by Crystian Cruz/Flickr (CC BY ND 2.0)