A fancy new color scheme, a level, and the ability to block anyone with a few thumb strokes are just some of the new additions Apple crammed into its latest mobile operating system iOS 7. The ability to submerge the entire iPhone in water is not one of these fancy new features, no matter how convincing these nine 4chan ads may seem: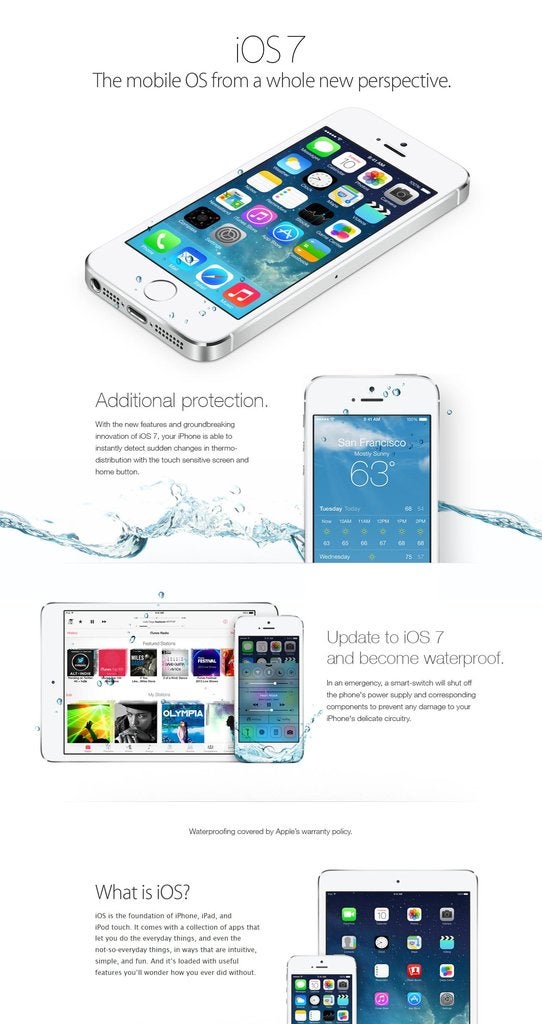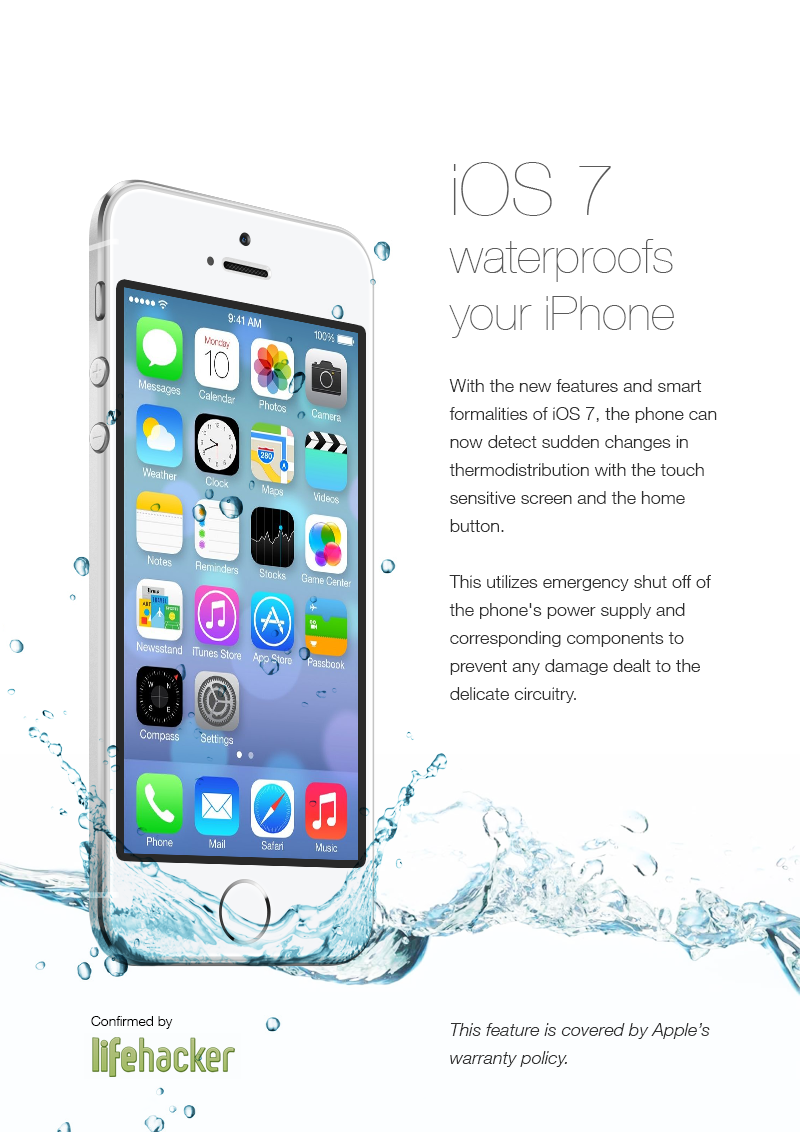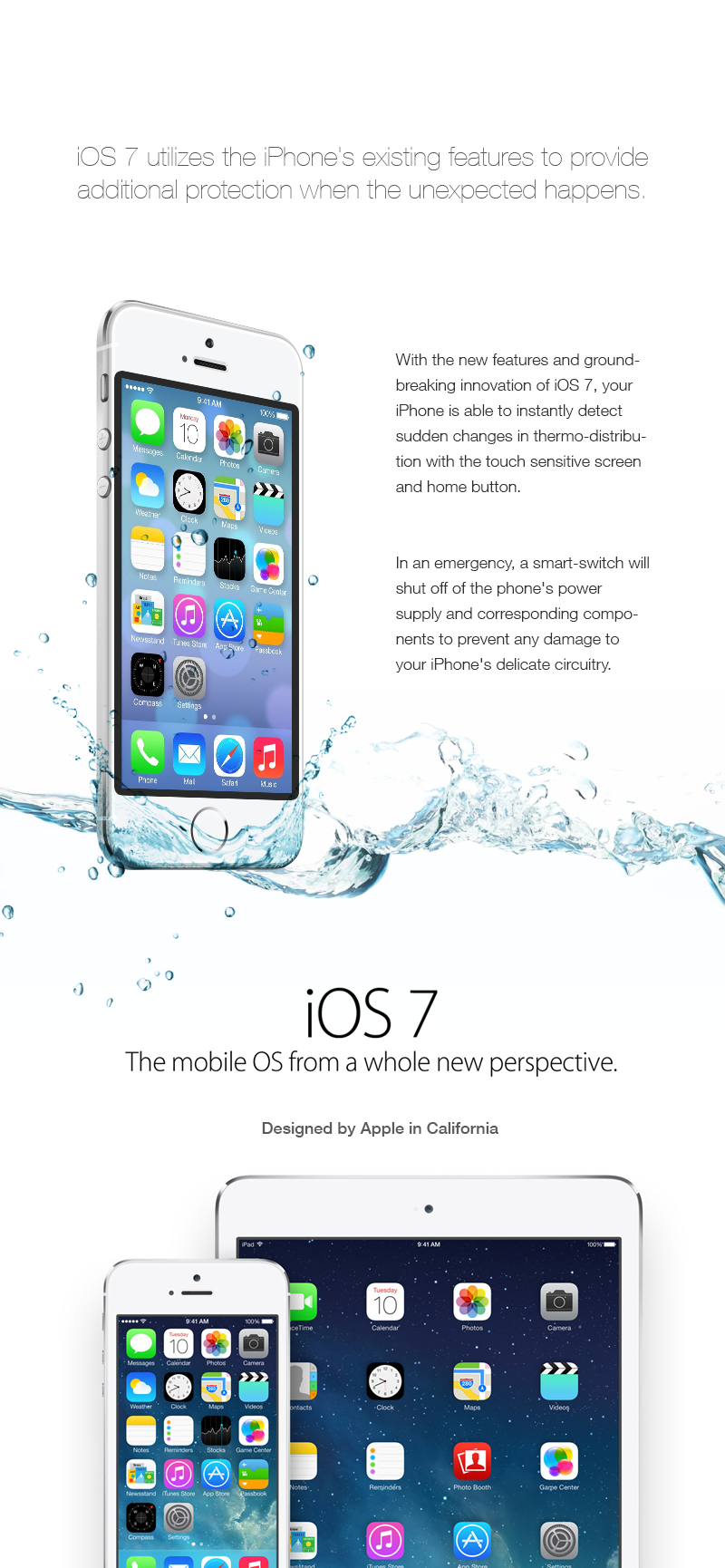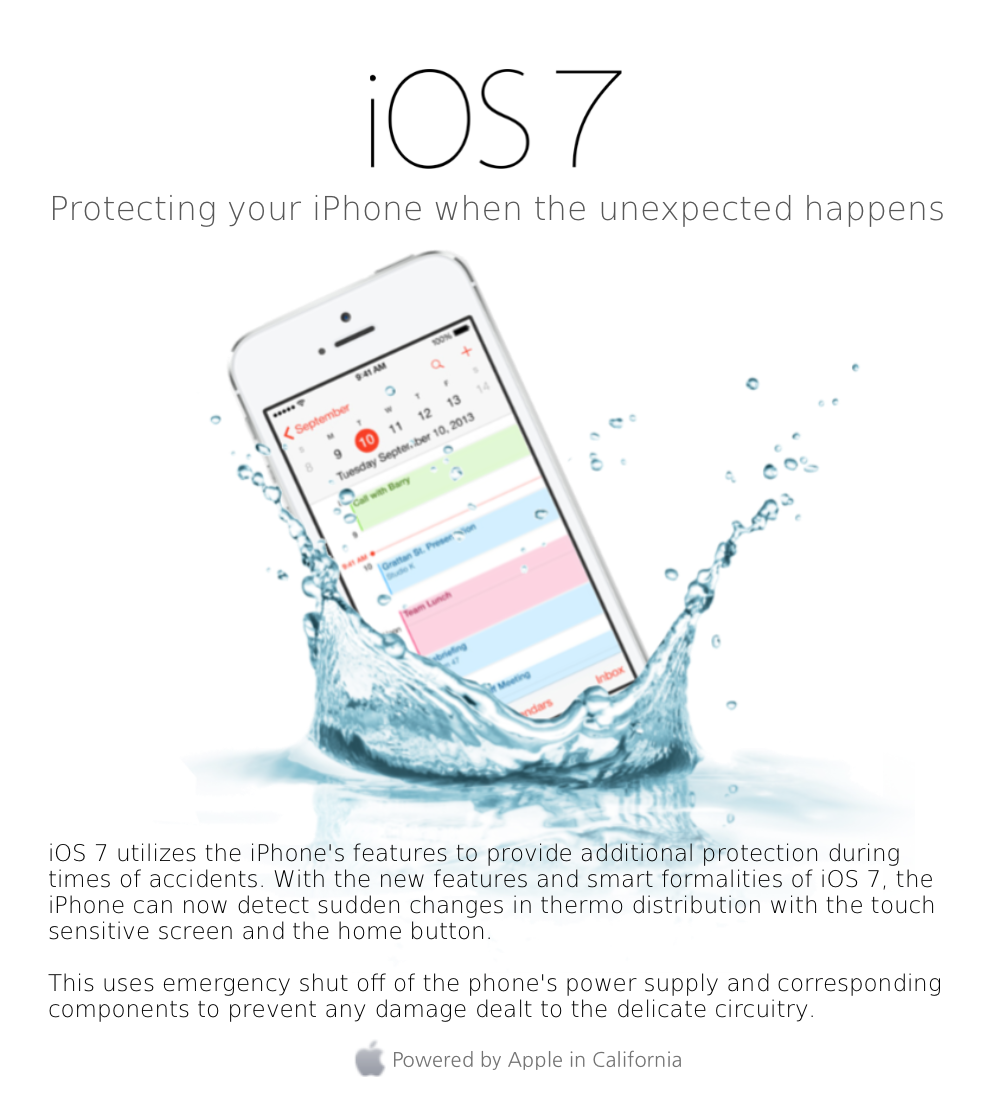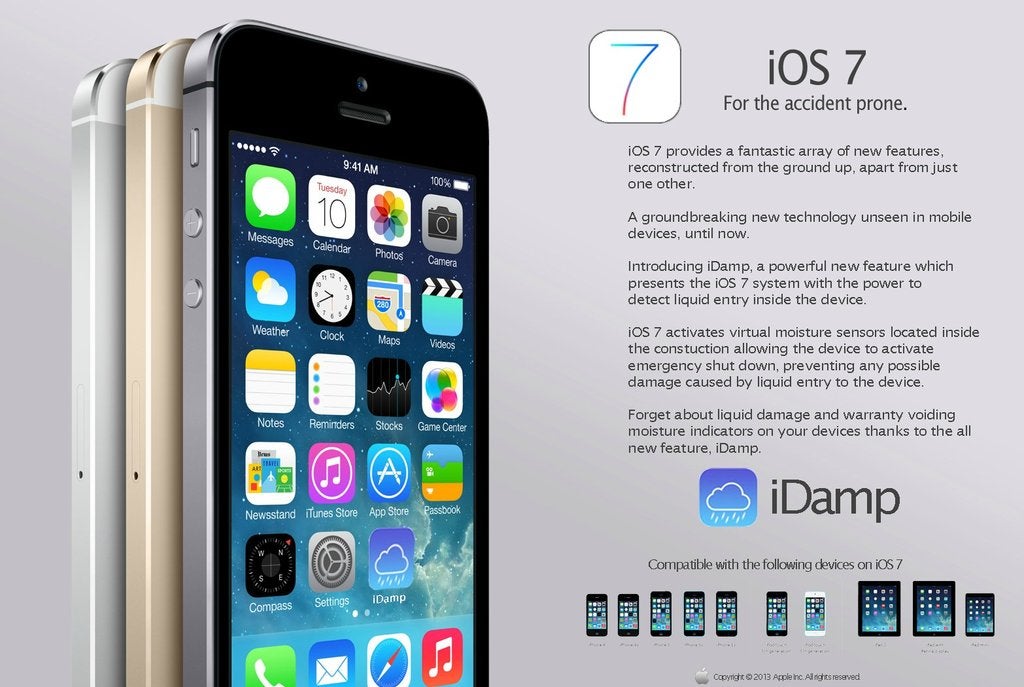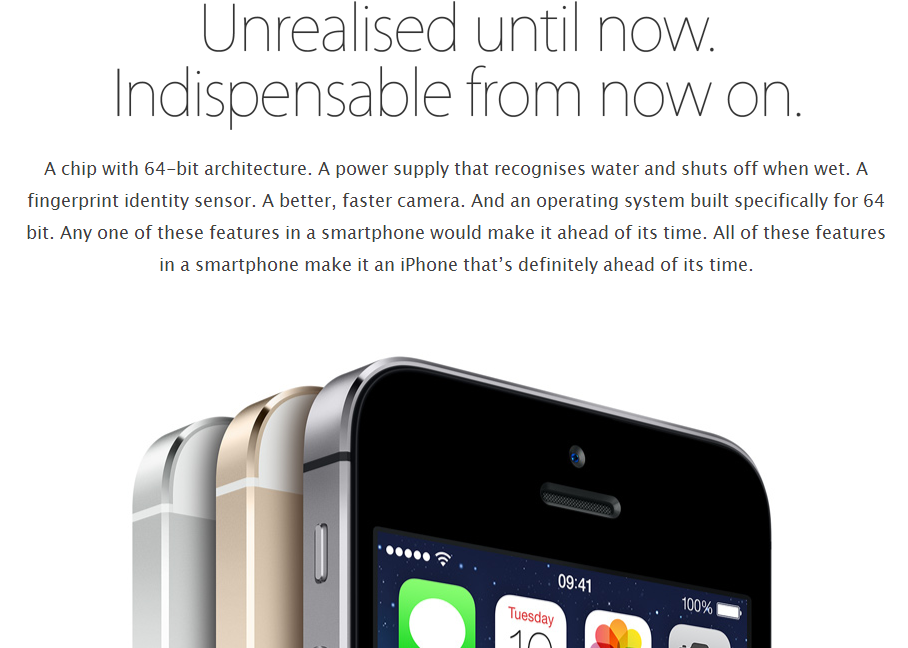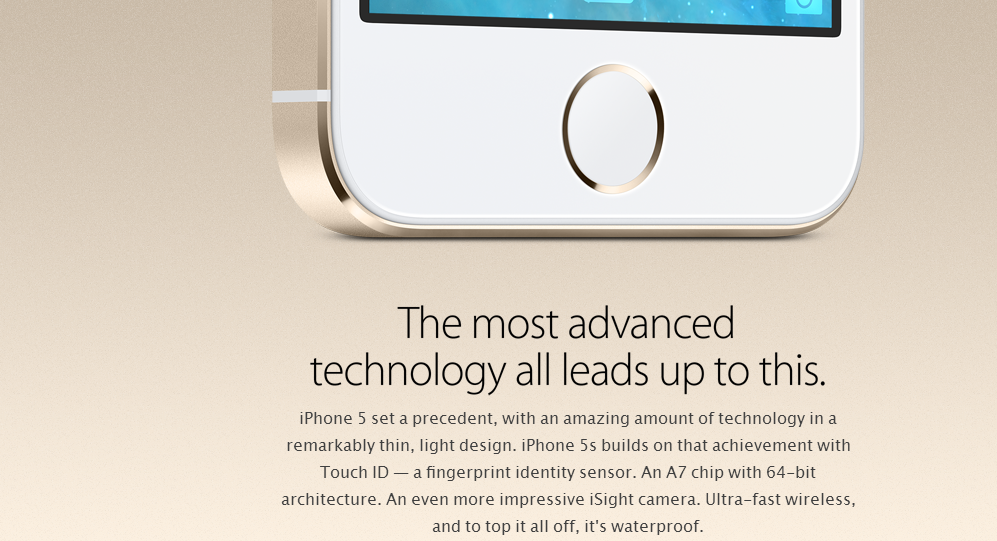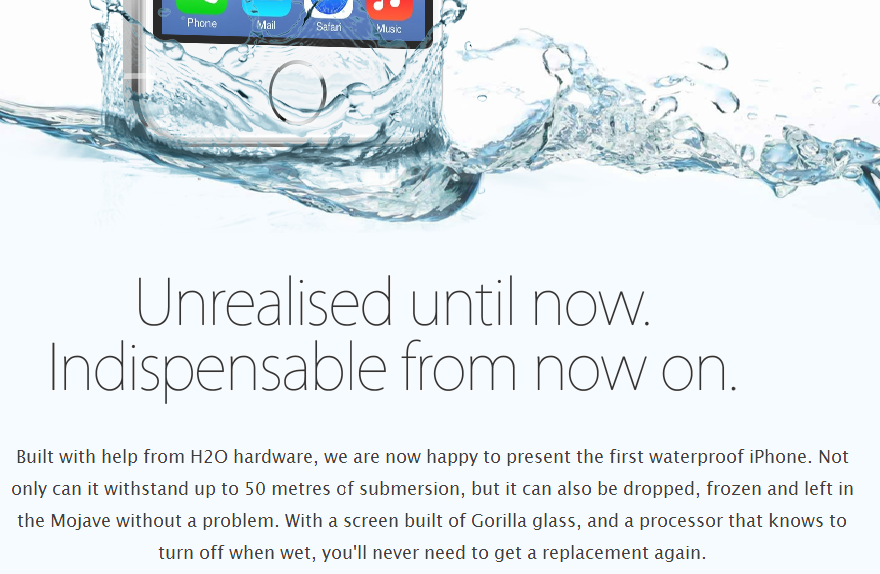 People on Twitter and Facebook were particularly susceptible to the hoax, where a fake Facebook post from Apple CEO Tim Cook helped give the lie legs.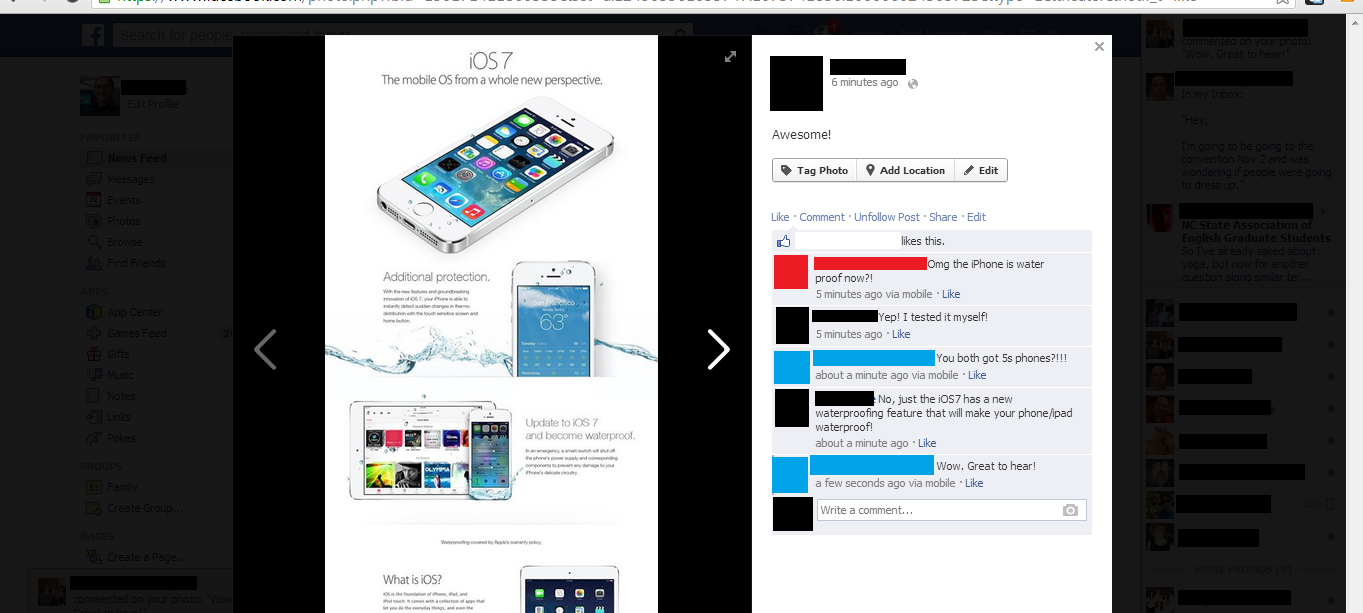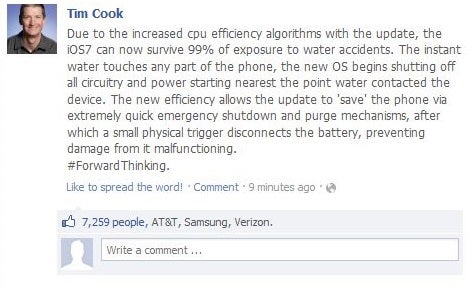 So glad I got the iOS 7 update before my phone got drenched today. It's still working like a charm #waterproof #technology

— Ben Dines (@bendines) September 22, 2013
Had a great swim this evening with my @waterfi_update iPod! #waterproof #TriTrain #swimmer #humpday #kcco pic.twitter.com/6EZ225f3fw

— STRIPES (@EA_Stripes) September 19, 2013

Whoever said iOS 7 is Waterproof your phone…. Fuck You

— Ricardo Tamayo (@Pretty_Ricky33) September 19, 2013
Since iOS 7 was released Wednesday and the new line of iPhones last week (of which 9 million were sold in the first weekend), every one of Apple's new features has come under scrutiny. The ones that have piqued everyone's pervy interests are the slow motion camera and its fingerprint (TouchID) system. While some users have used their nipples to unlock their phones, these German hackers found a way to beat the system using lifted prints. 
Photos via 4chan