It was such a well-meaning prompt on recommendation engine BestBookRead.com: What's the one book that transformed your life forever?
But as the list filled up with self-help titles and Oprah's Book Club recommendations, 4chan's anarchic troll hub /b/ took notice.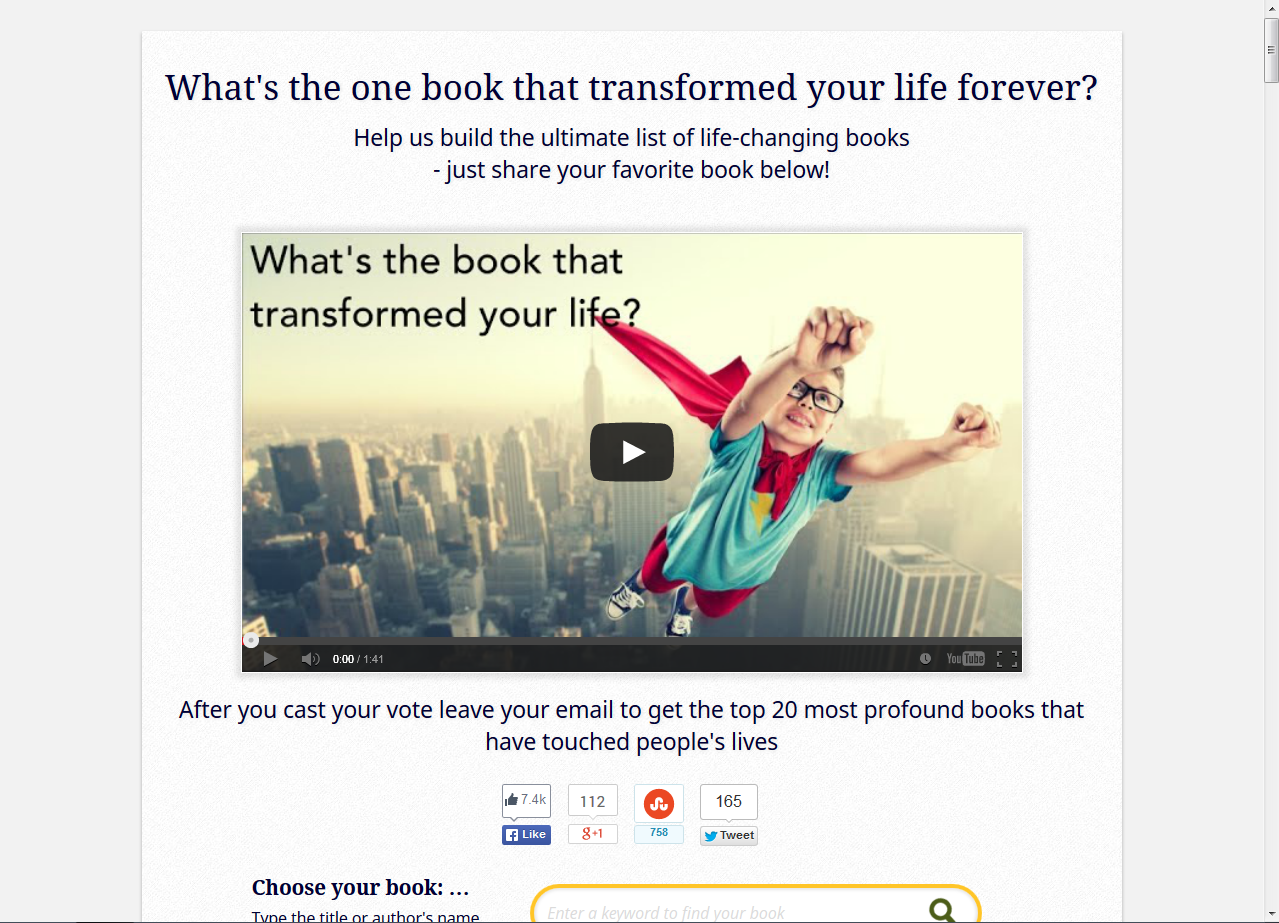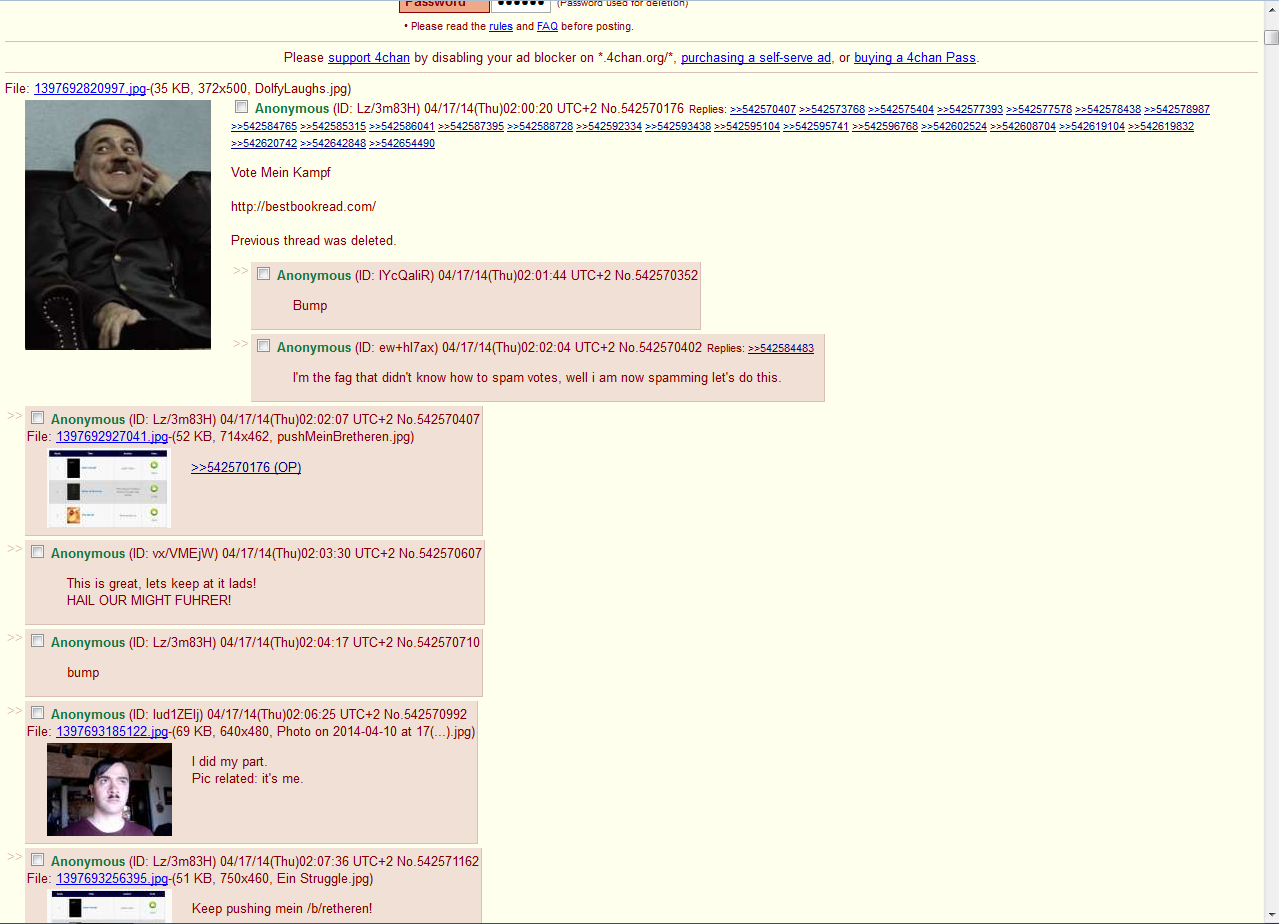 The list changed.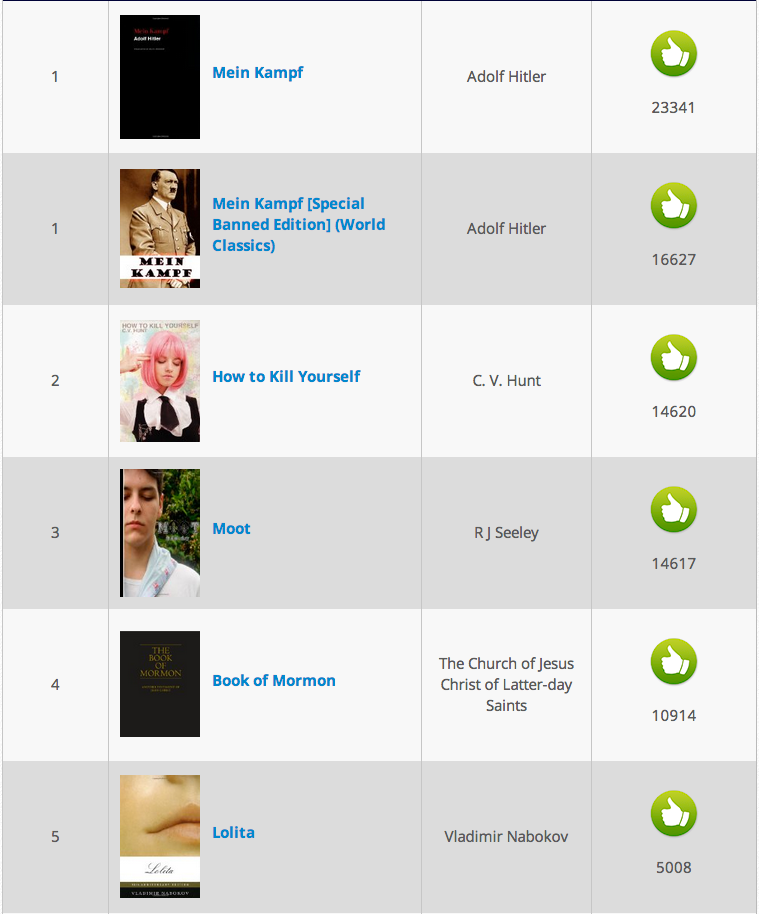 Weirdly, /b/ couldn't decide which version of Mein Kampf it liked the best, so it had two editions tie at No. 1. The rest of the list reads like a Best of 4chan, with references to 4chan creator Christopher "moot" Poole, Nazis, suicide, homophobic slurs, and pedophilia. These things are classic shock-site tropes, which spread on the site as a means to filter out the easily offended. After 10 years, they're just iconic 4chan imagery. 
Flooding polls and contests with Hitler imagery is nothing new, of course. Back in 2012, 4chan's /b/ took over a Mountain Dew contest called Dub the Dew, in which fans could win prizes for submitting names for a new drink. 4chan voted "Hitler did nothing wrong" to the top.
It gets even more obscene. See the rest here, on Best Book Read. As of 6:30pm on Thursday, it's still up.
Photo via shutterhacks/Flickr (CC BY 2.0)