Weathering With You is an astounding kaleidoscope of color, sound, and music from its very first frame, a film that seamlessly mixes fantastical elements with realism. While parts of the story lag at times, Weathering With You's emotional core holds it together.
Weathering With You
RELEASE DATE: 1/17/2020
DIRECTOR: Makoto Shinkai
RELEASE: Theatrical
A teenage boy runs away to Tokyo during a particularly rainy summer and finds himself struggling and largely unable to find work due to his age. After getting a job at a magazine focusing on the occult, he meets a girl who can change the weather.
How do you follow up a film like Your Name? The 2016 film from writer-director Makoto Shinkai became something of a phenomenon. It was both critically acclaimed and a dominating force at the box office: It made nearly $358 million worldwide and is one of the most successful anime films in Japan. An Americanized, live-action remake from J.J. Abrams' production company is in the works.
Weathering With You does have some commonalities with Your Name. They're both heartfelt love stories between two teenagers, one of whom has magical abilities, and those elements aren't the only thing in the way of a budding relationship. But Weathering With You isn't simply Your Name 2.0, although comparisons between the two films are inevitable. It's a more mature story, one that doesn't shy away from its darker elements and timely commentary on climate change.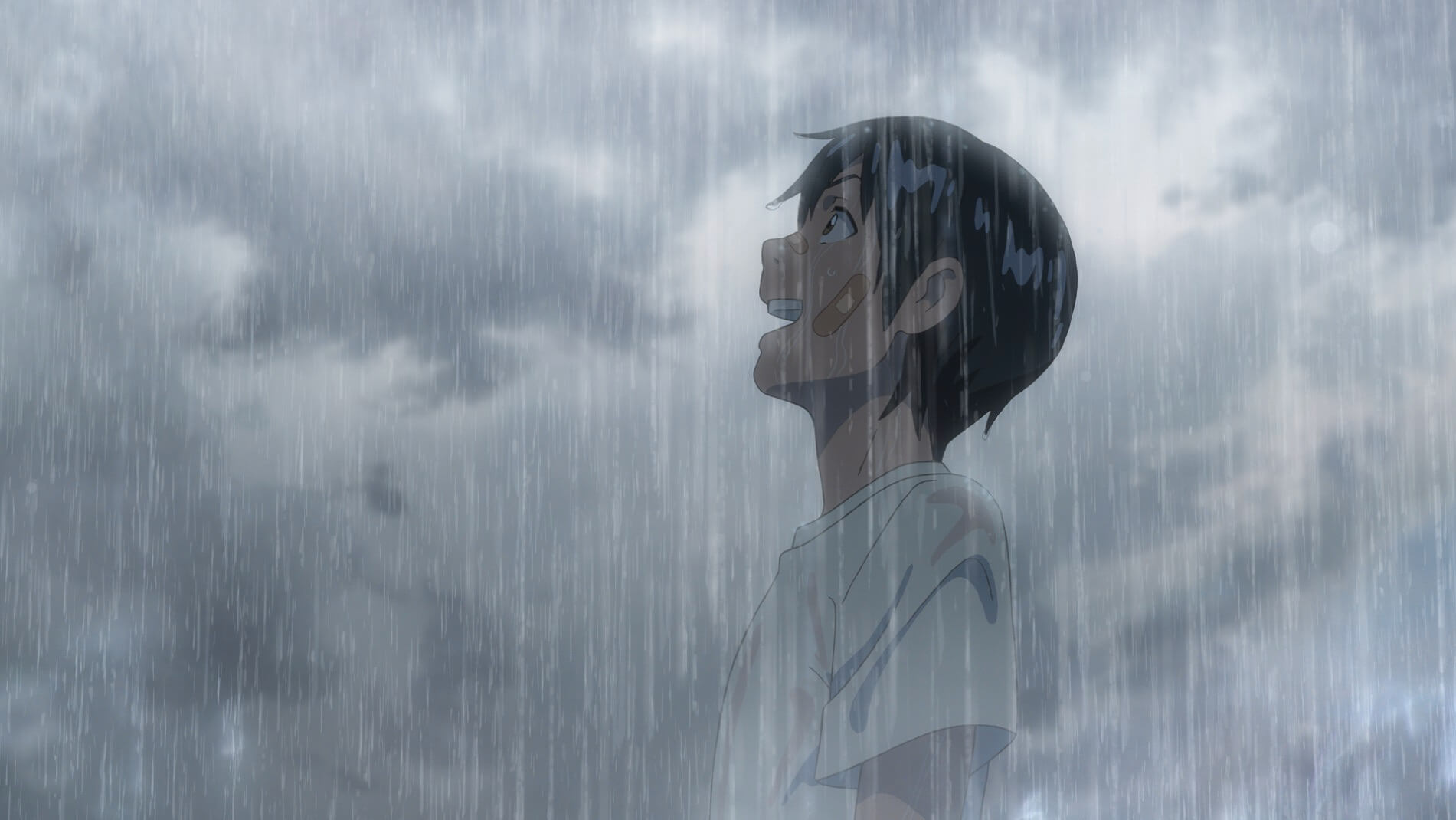 Weathering With You quickly introduces Hodaka, a high school student who runs away from his home on a remote island for Tokyo—but Tokyo isn't anywhere near as welcoming as he hoped. He's underage, so nobody will even consider hiring him. He's quickly working his way through his funds, and he finds himself on the bad side of town.
It's the kind of welcome wagon where the smallest hint of kindness (or sunshine) feels like a bucket of it. Hodaka does get that in both a literal and figurative sense. He gets a job working for Keisuke Suga, whom Hodaka briefly met on the way to Tokyo when Suga saved Hodaka's life, and Hina, who can make the rain stop by praying.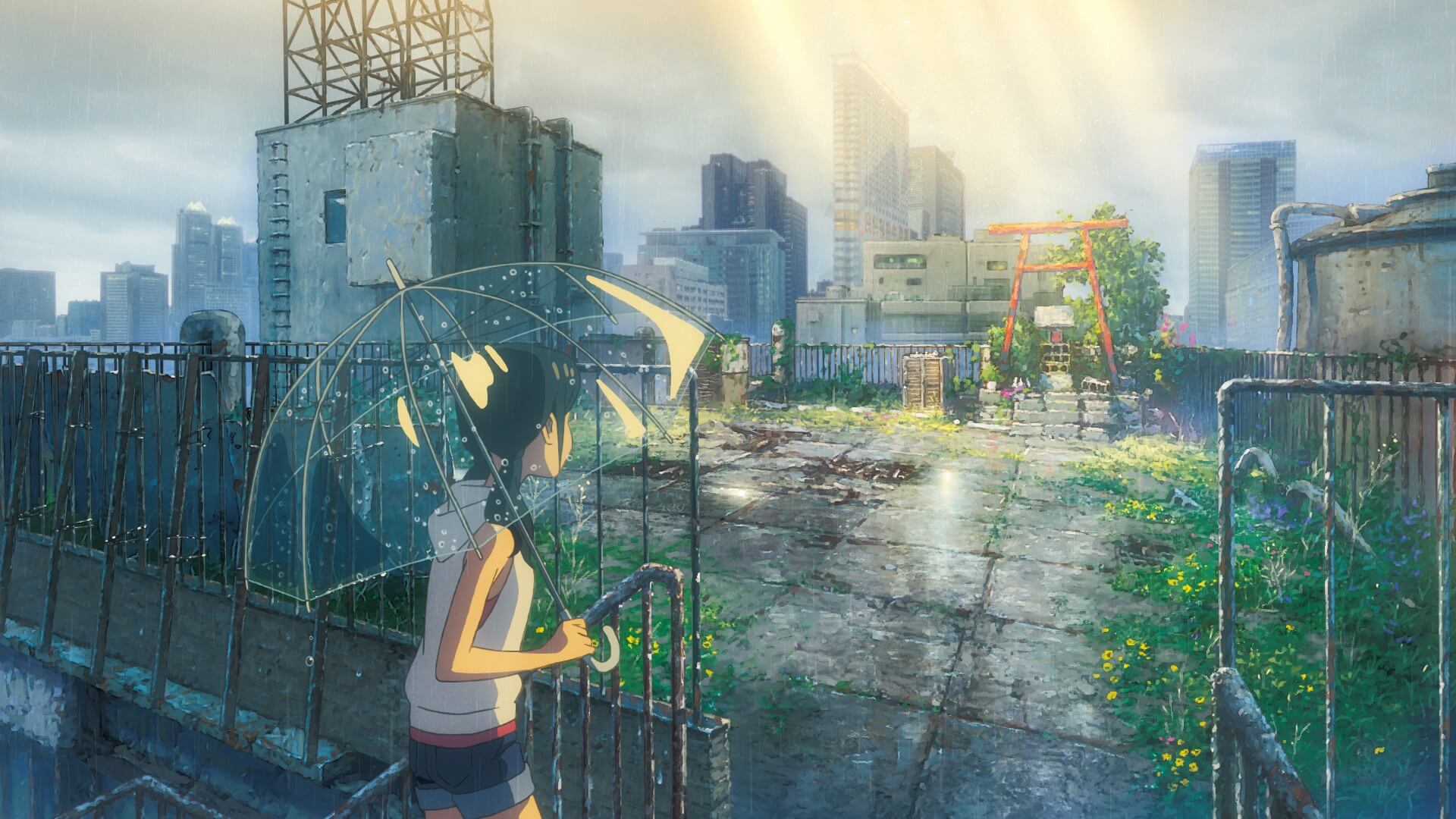 Both in need of money (Hina looks after her younger brother, Nagi, following their mother's death), Hodaka advertises Hina's services as a "sunshine girl." Soon, the requests start rolling in. But it starts to take its toll both on the surface and below it. Radwimps' score often elevates the weather. Every iteration—whether it's sunshine, a torrential downpour, gusting wind, or a light trickle of rain—carries its own tune.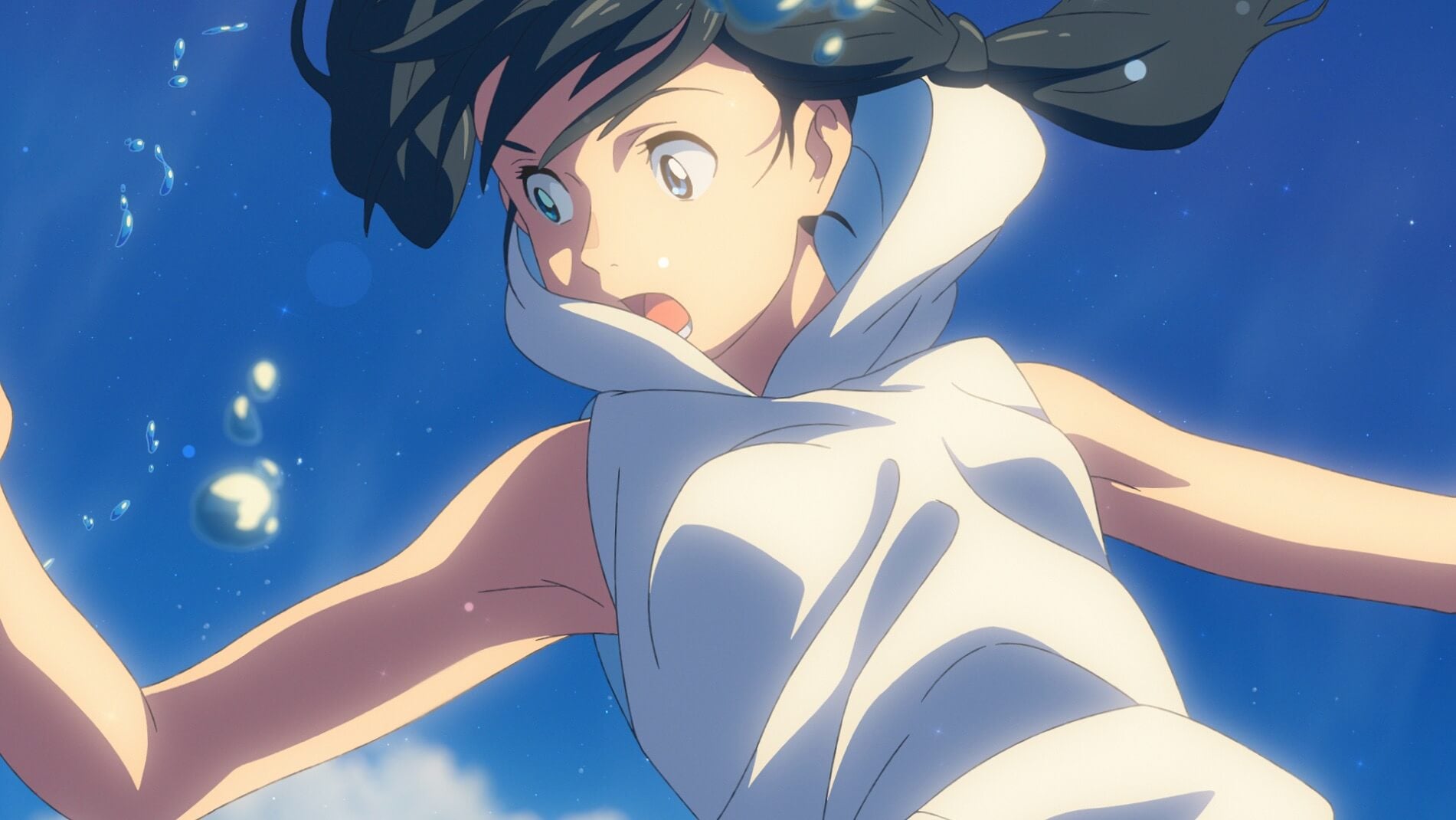 Focusing squarely on Hodaka and Hina results in some other pieces, such as the two detectives on Hodaka's tail due to an illegal firearm, never quite landing. The film even leaves behind Suga and his niece Natsumi, who gave Hodaka a job, once Hodaka meets Hina. The tension that comes to a head in the third act is uneven. The film is sometimes more interested in the end result without too much thought into how it got there. It's also only somewhat-interested in its own lore.
But more often than not, Weathering With You's emotional weight makes up for what it lacks. It results in something wonderful and well worth the trudge through all the rain.