Weathering With You, the latest film from Makoto Shinkai (Your Name), portrays a love story between a teenage boy and a girl who can make the sun come out during a very rainy summer in Tokyo. Along the way, that story gets a modern and opportunistic twist—and in this exclusive look at from GKIDS Films, we're seeing those plans put into action.
Early in the film, Hakoda, a high schooler who runs away to Tokyo and gains a job working for a small occult magazine, meets Hina after hearing about a "weather maiden" who can control the weather. Hakoda knows an opportunity when he sees one, and he and Hina advertise her services online. Soon enough, the clients quickly roll in. Birthday parties, weddings, religious ceremonies, Hina—a.k.a. the "sunshine girl"—is called to do it all.
The smallest reprieve of sunshine is hard to come by in Weathering With You's Tokyo; many have taken to putting their requests for sun on wooden prayer cards. So when Hina is able to work her magic for those clients on those special days, they're especially grateful.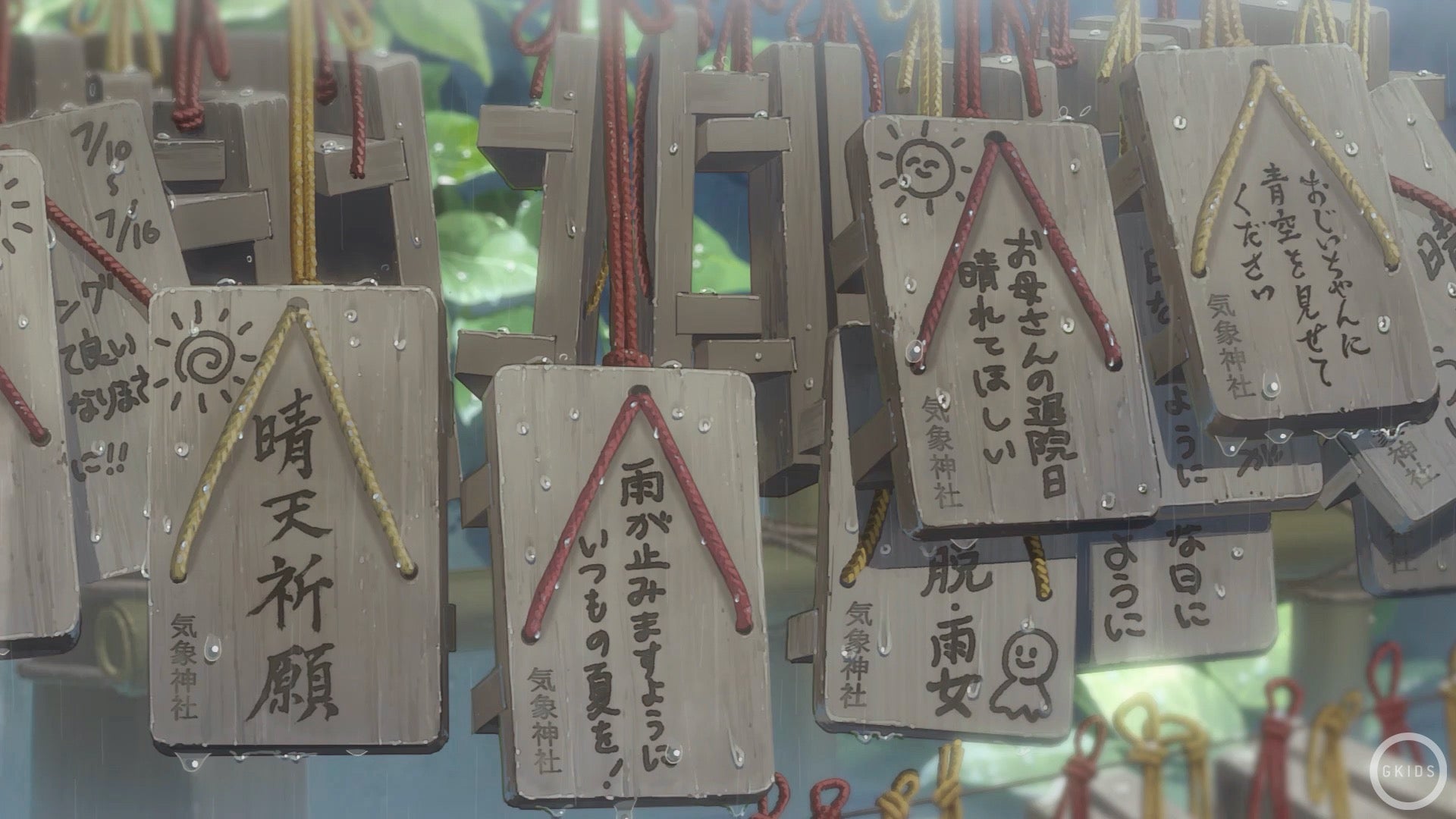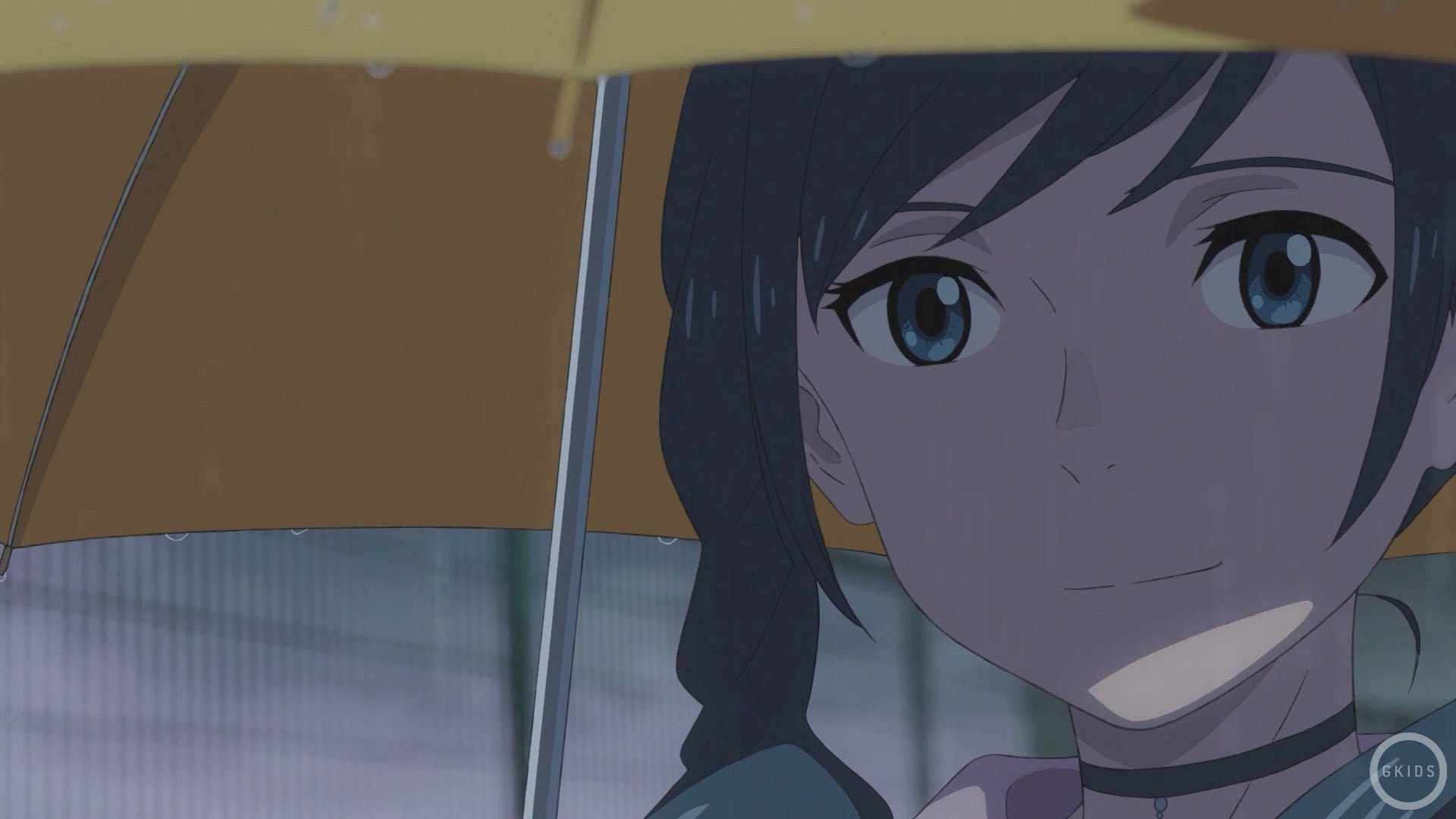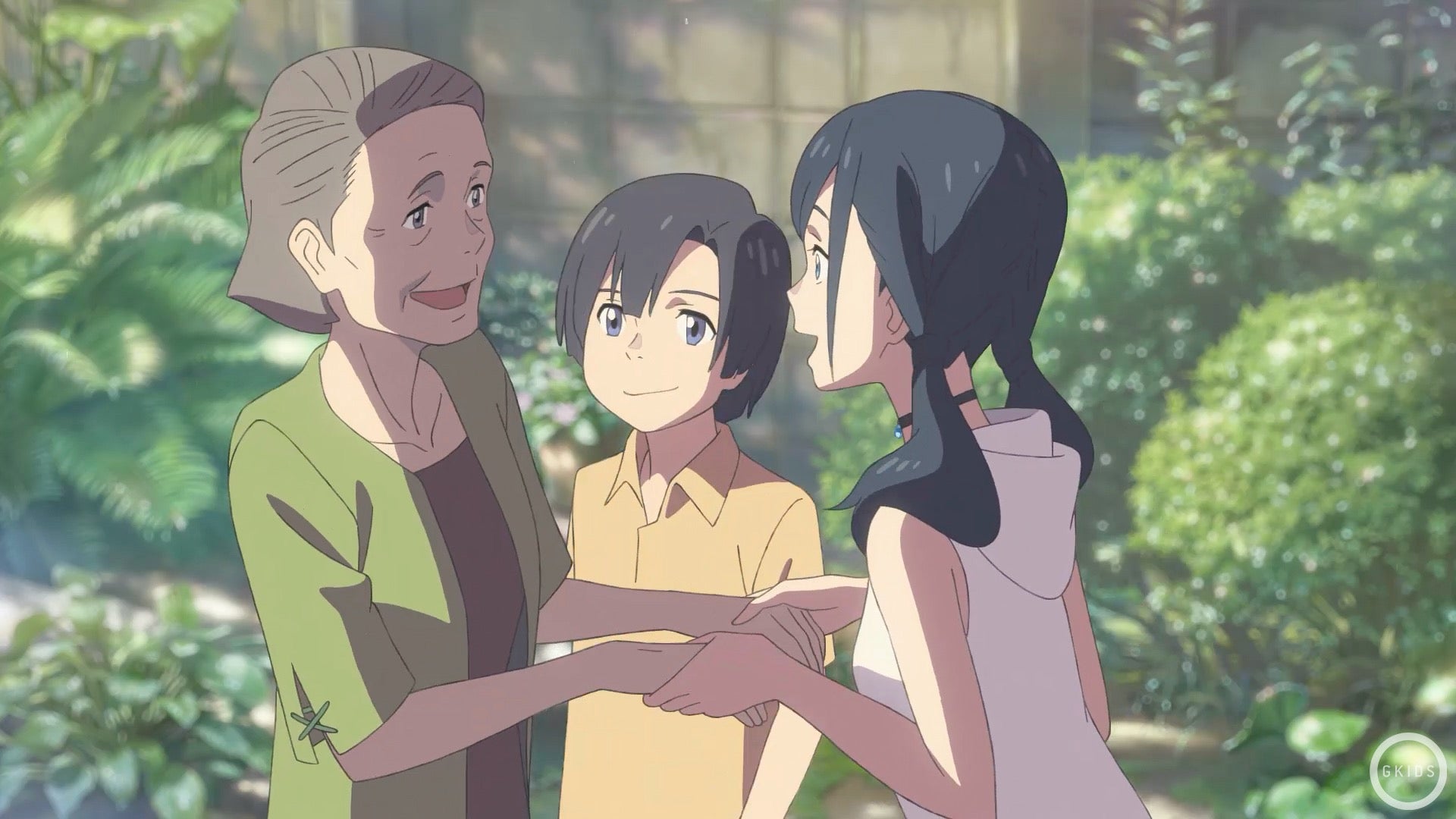 Weathering With You is now playing in theaters.
READ MORE: