We've all read the fairytales about princesses like Snow White, Rapunzel, and Sleeping Beauty. They hang out in towers, castles, or dungeons, usually sleeping or embroidering something, and wait for a prince to rescue them. 
But there are others—women who behead enemies instead of waiting in towers, command armies instead of sleeping for days, and one who even became the sole radio broadcaster in Nazi-occupied Paris. That's the beauty behind Rejected Princesses, an online blog that shares weekly tales about about oft-ignored female historical figures, with a Disney-style flair.
And now the women are coming to a coffee table near you; Rejected Princesses animator Jason Porath just got a book deal.
"It's overwhelming," Porath told the Daily Dot. "I still haven't processed it, and the amount of work that lies ahead of me."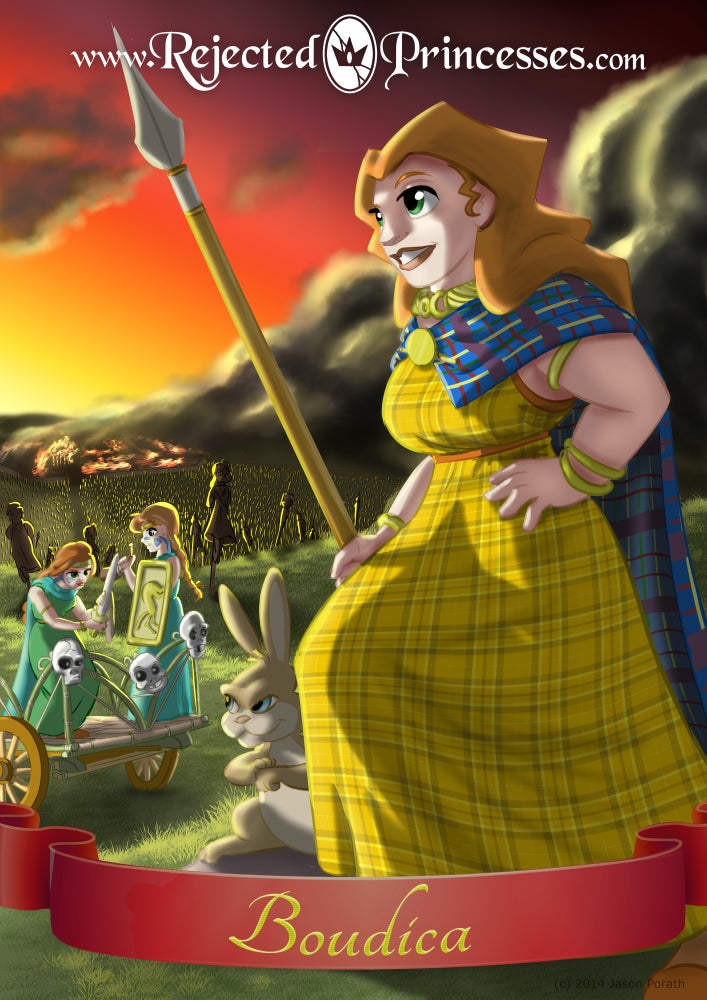 The former Dreamworks animator started Rejected Princesses earlier this year, after a joke in the lunchroom about "who would be least suited to get the animated princess treatment" piqued his interest about women in history. The self-proclaimed "trivia nerd and feminist" said he wanted to learn about the hundreds of women who helped shape history but were shunned or degraded by it. 
"I think at most points of human history, it is almost an anomaly for women to take on these roles," Porath said. "The reason they're rejected princesses is they don't even fit today's mold of this standard issue of a feminine role model for kids." 
These include Iranian queen Tomyris, mythic Indian princess Sita, and the still-controversial Elisabeth Bathory, who may have been the inspiration for Dracula. Porath even took on a challenge in the Sept. 24 entry about Hypatia of Alexandria, whose story, Porath said in a previous interview, had been altered and abused for different political agendas.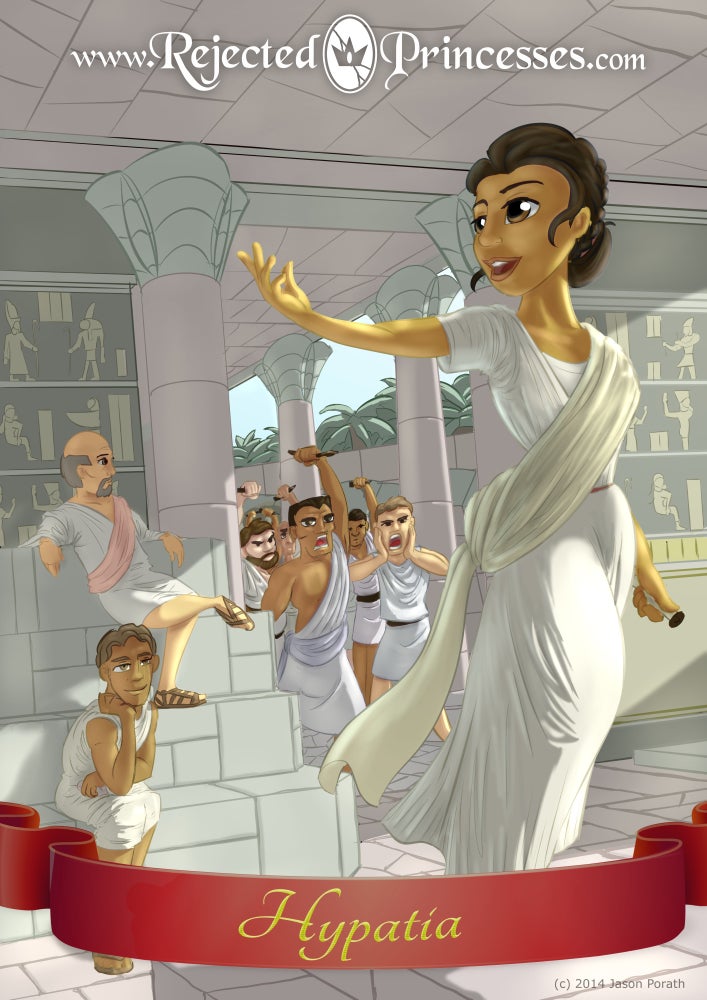 "Hypatia was one I was very nervous about doing," Porath told the Daily Dot. "Same with any religious figure. People have very strong opinions and they hold onto their beliefs, even if it's sort of a secular belief. People love a good story, sometimes to the exclusion of the truth." 
That's why Porath said he does so much research into every woman he turns into a rejected princess. He said it's not enough to do a quick Google search and turn to Wikipedia. He looks at ancient texts, scholarly accounts, and original writings to get a clearer idea of who the women were, as well as how they impacted the world around them. 
"I think it's a disservice to these women's legacies to blithely copy what other people have said before," Porath said. "I really feel for these women, and their legacies have just been kind of trashed and used for political ends for centuries after their deaths." 
The Rejected Princesses book is expected to come out in 2016, and it will be published by Dey Street, an imprint of Harper Collins. 
Porath said right now he's figuring out which historical women to feature in the book. This may include some of the women he's already profiled, like Ching Shih, Petra Herrera or Pasiphae, but he said much of the book will be entirely new rejected princesses, ones who have never been featured on the site. In total, there will be about 100 entries. He is currently taking suggestions online; so far he's received almost 700. 
"There are going to be a lot of awesome women," Porath said. 
Illustrations courtesy of Jason Porath/Rejected Princesses