Thanks to a new mobile game, every day can be Taco Tuesday!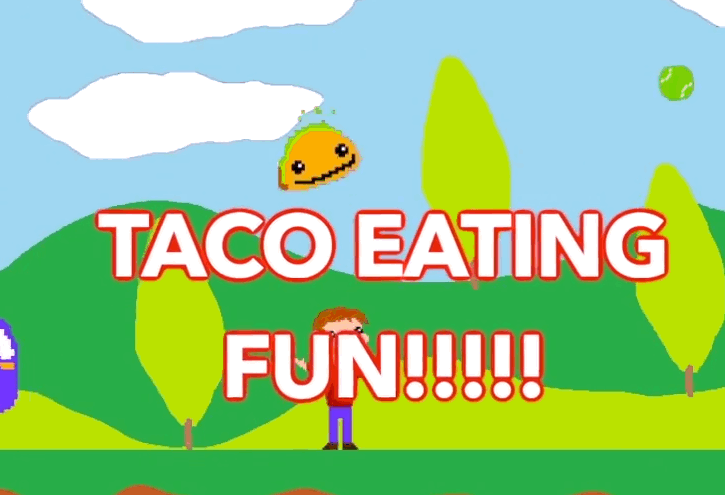 Holmade Games recently launched Raining Tacos: The Game (not to be confused with, I guess, Raining Tacos: The Movie), available for Android and Apple devices. The object is simple: to jump up and collect as many falling tacos as you can. If you don't, your skin will turn green and you will eventually die. (Coincidentally, the same thing happens if you eat enough Taco Bell in real life.)
As part of Raining Tacos' marketing strategy, they released a YouTube video detailing the basics, complete with annoyingly catchy theme music. According to the video, it promises "old school, 8-bit, taco-eating fun!"
The music is brought to you by Parry Gripp, the Nerf Herder singer who released those catchy late-2000s YouTube singles like "Boogie Boogie Hedgehog" and "Chimpanzee Riding a Segway."
We have to admit that this is the tastiest 8-bit video game since Burger Time.
Hopefully Holmade Games is hard at work on Rainin' Bacon as we speak.
Screengrab via Parrygripp/YouTube