Nintendo is continuing its rainbow of Switch Joy-Con colors with a newly announced Pokemon Switch bundle for Pokémon: Let's Go, Eevee! and Pokémon: Let's Go, Pikachu!
Each bundle comes with a light brown Joy-Con controller to signify Eevee and a bright yellow Joy-Con for Pikachu. If you're playing with a friend, you can also stick on the shoulder attachments, which are the opposite color of whatever Joy-Con you're using. The front of the Switch dock has a cute little Pikachu and Eevee staring back at you.
Depending on which version you get, you'll either receive Pokémon: Let's Go, Eevee or Pikachu pre-installed on the Switch. The two games are a significant marriage between the gameplay of Pokémon Go on mobile phones and the old school gameplay of the original Game Boy games, albeit a little pared down to keep things simple for kids.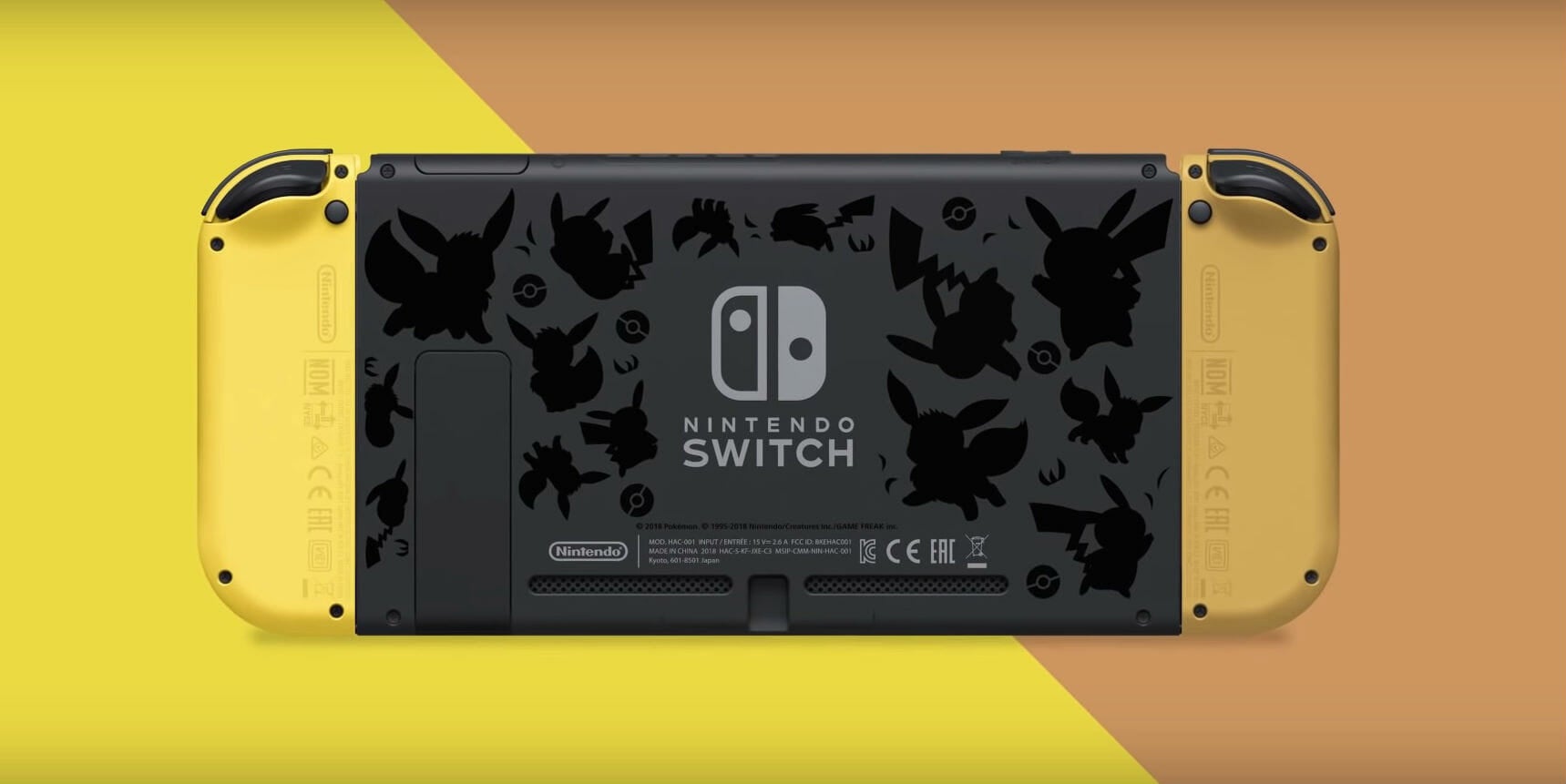 Bundle owners will also get the Poké Ball Plus peripheral, which you can use to mimic the action of throwing a Poké Ball to catch an in-game creature.
All of that together comes out to $400 for either bundle, making it a savings of a whopping $10. I suppose if you were planning on jumping on the Switch with its first mainline Pokémon game, it wouldn't hurt to just grab this bundle.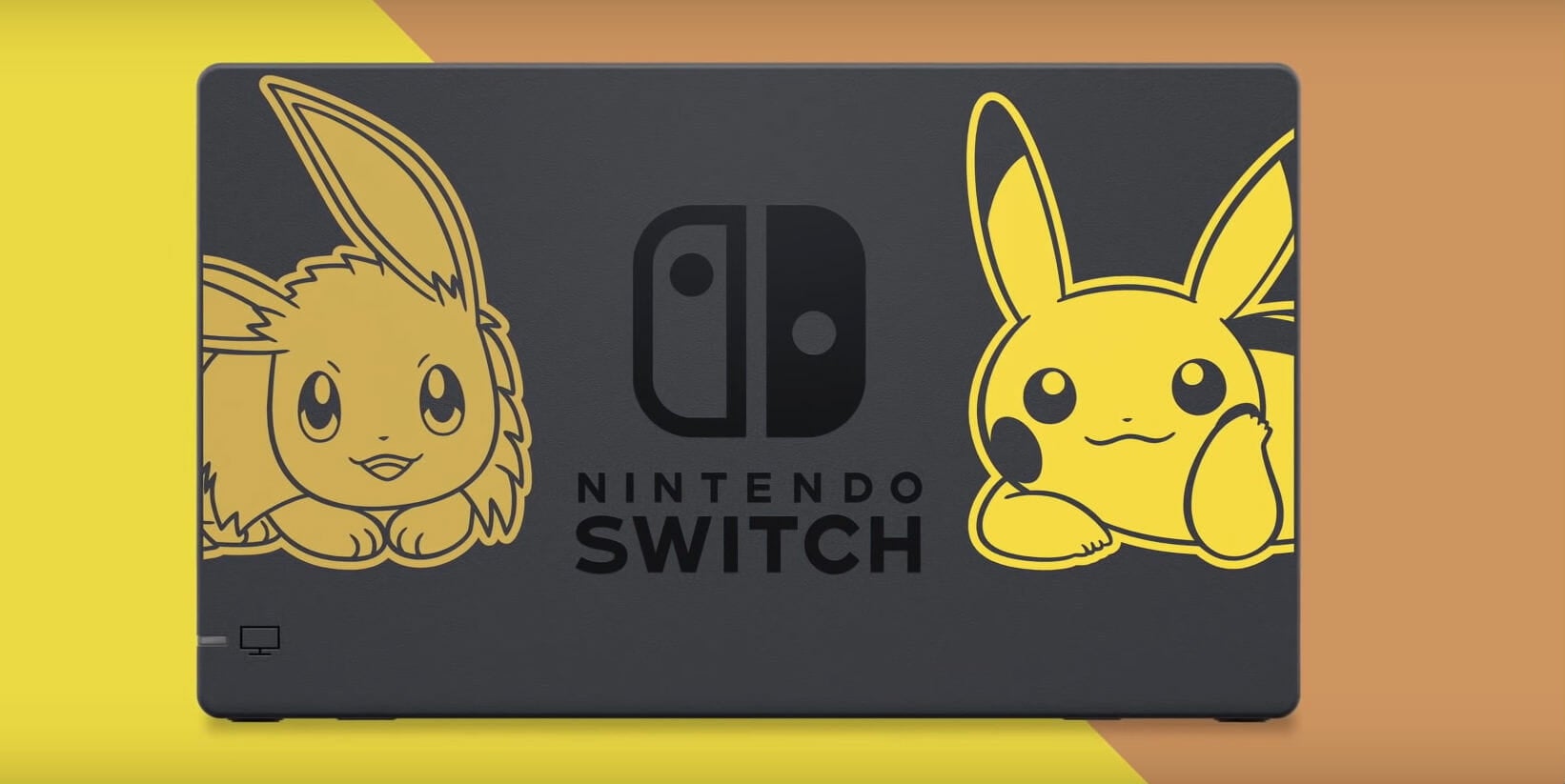 Considering most other Switch bundles only come with a game and two uniquely colored Joy-Cons (green and pink for Splatoon 2, red and blue for Mario Odyssey), it's nice to see the Switch dock get a little bit of an artistic flair. If I'm going to be staring at it from my couch, it might as well look the part.
You can check out the Daily Dot Bazaar's rundown of Pokémon: Let's Go, Pikachu and Eevee for more details.