If you follow any illustrators or visual artists on Twitter, you may have noticed a glut of mermaid art. Traditional Disney-style cartoon mermaids, grotesque monster mermaids, butch warrior mermaids, fanart mermaids, you name it.
The mermaid meme began with Disney animator Tom Bancroft, who suggested the #MerMay hashtag on his blog. Each year, he encourages artists to post mermaid art throughout the month of May. This year he's actually drawing a serialized children's story called The Mermaid Who Wanted To Fly, which you can follow on Instagram.
#MerMay really took off this year, with dozens of illustrators and animators taking part. Just in case anyone finds it hard to think of new mermaid ideas for a month, Bancroft posted a list of daily suggestions like Star Wars-themed (May 4, obviously), pirate mermaids, mermaids with shell phones, and so on.
Browsing through the #MerMay hashtag, we've collected some beautiful and unique examples, beginning with lilylilbee's adorable teacup mermaid seen in the header image.
Lionhead goldfish merman by Rika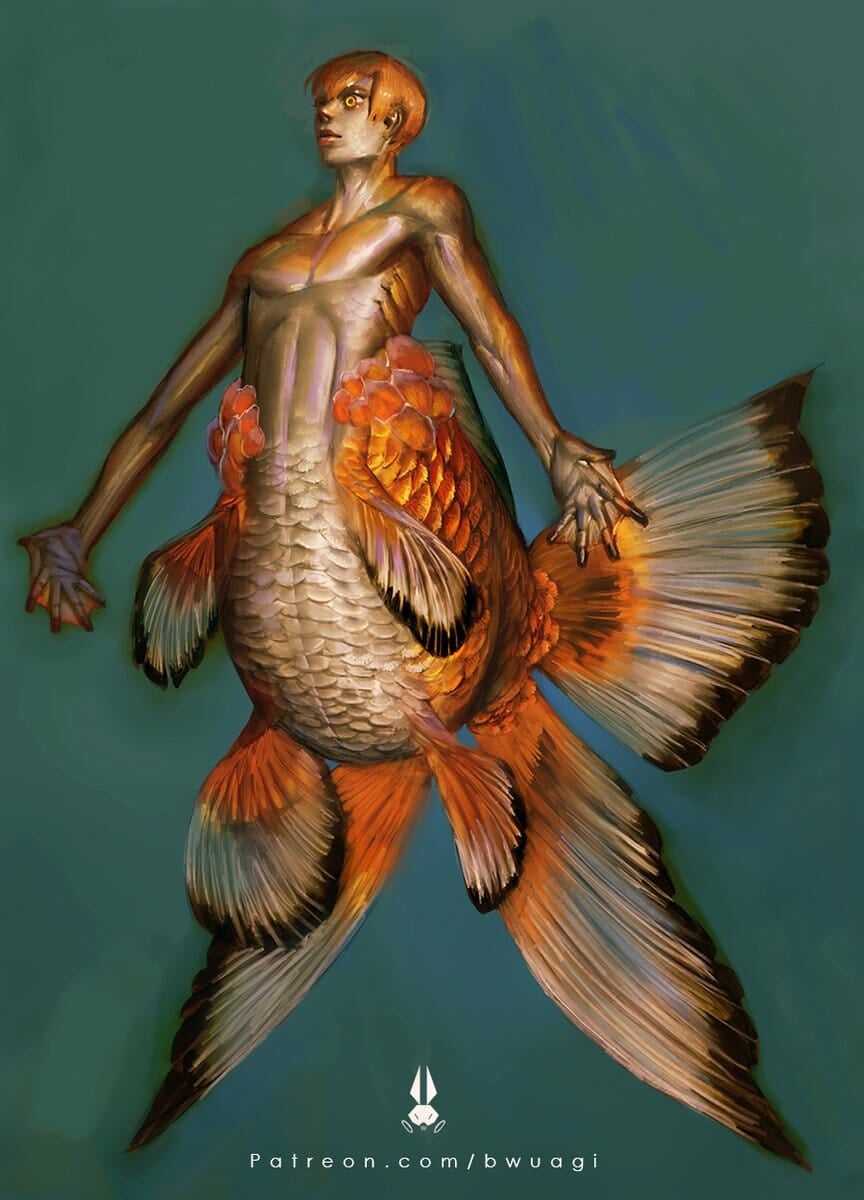 Betta fish mermaids, by Lissa Treiman
I'm pretty sure someone else has made this joke before but hey, betamaids, whatcha gonna do? 🐠#mermay pic.twitter.com/dxEKUD16cf

— Lissa Treiman (@lbtreiman) May 10, 2017
East African mermaids by Meena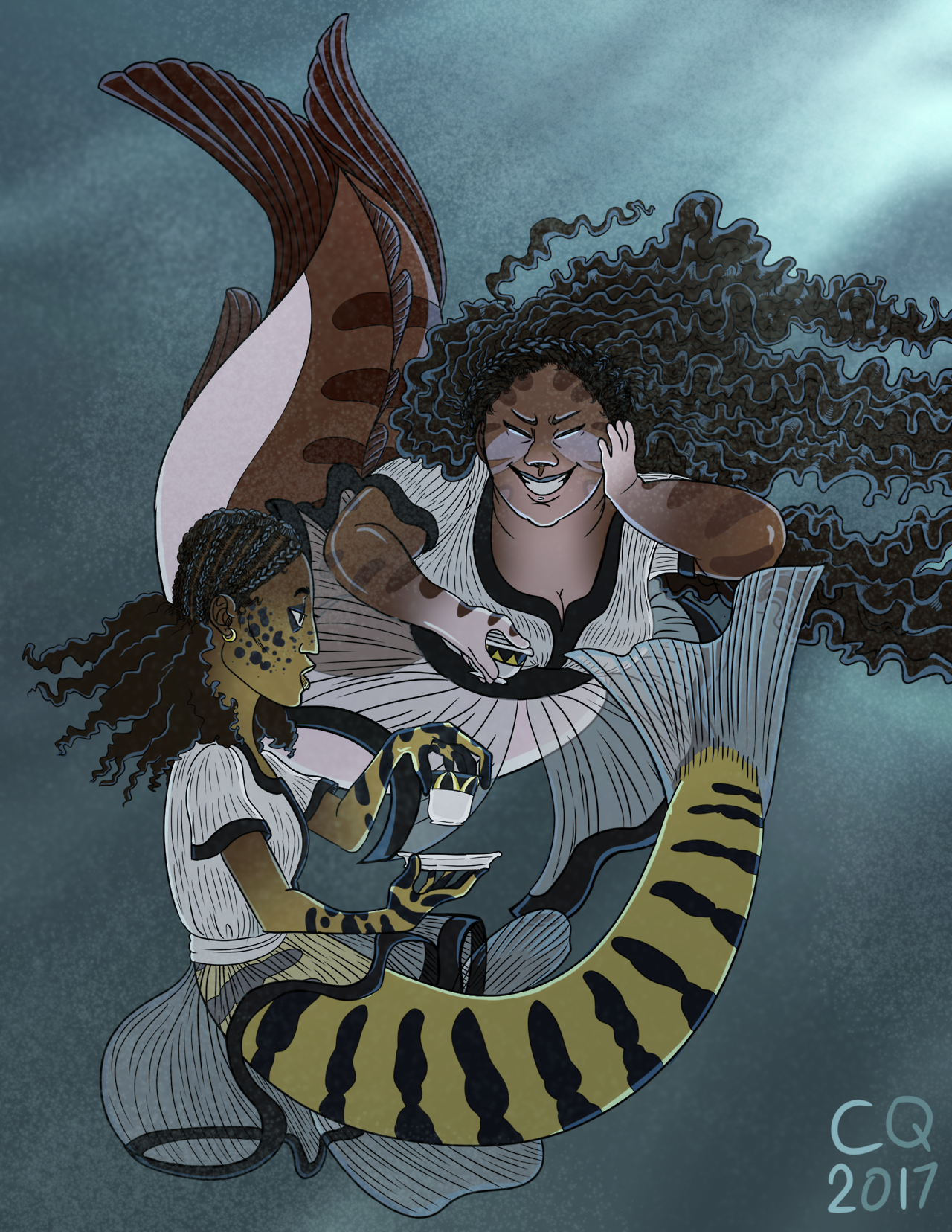 Monster mermaids, by Sadie
hi did i do #mermay right pic.twitter.com/Y98kzW8eQ5

— 🌟Sadie!🌟lookin' for work🌟 (@holydangyo) May 11, 2017
Dot the mermaid and her babies, by Ita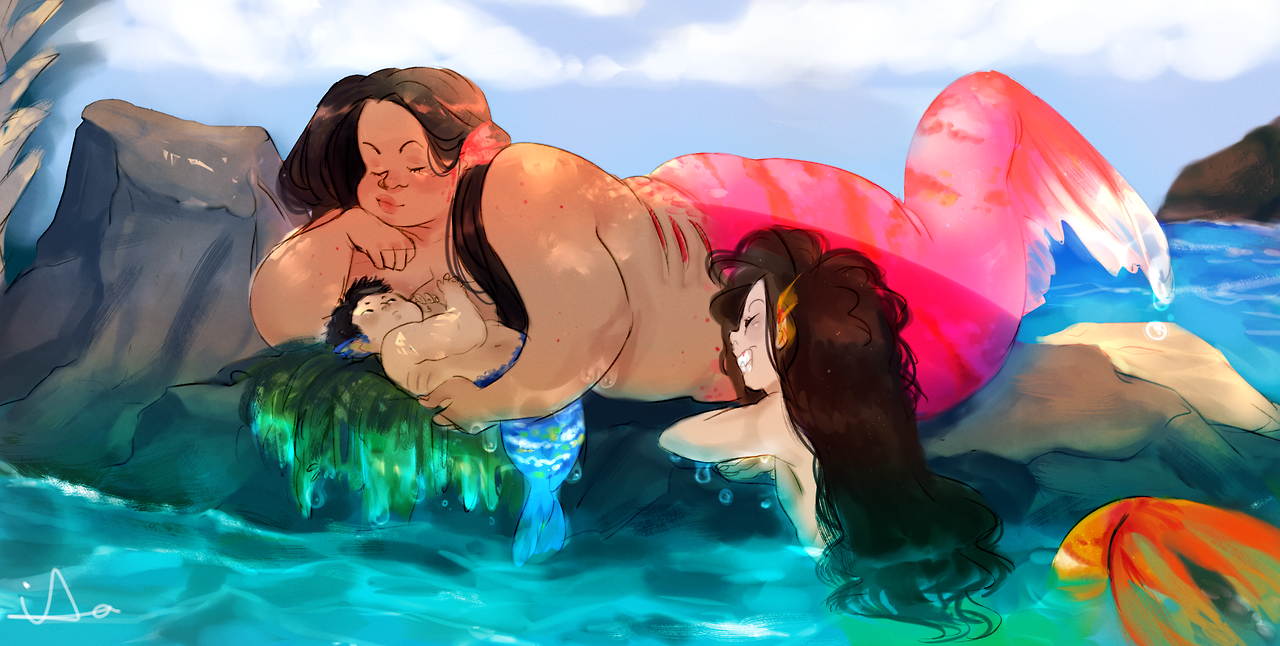 Japanese historical mermaid, by Ida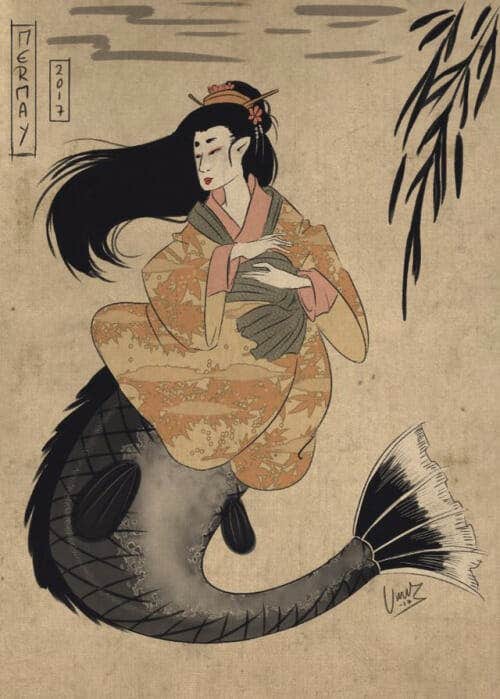 Mermaid remixes have been popular for years, experimenting beyond the traditional image of a slim, white, conventionally feminine mermaid. The #MerMay hashtag sent this idea into overdrive, encouraging artists to draw mermaids with more diverse appearances and cultural backgrounds, and take inspiration from underwater creatures.
With two weeks left to go, the hashtag is inspiring more original ideas every day. Well worth checking out on Tumblr, Twitter, and Instagram.