Podcasting superstars the McElroy Brothers are penning a Marvel comic this year.
Best known for their podcasts My Brother, My Brother, and Me and The Adventure Zone, the McElroys and their father Clint made their graphic novel debut in 2018. Collaborating with artist Carey Pietsch, they published a bestselling Adventure Zone spinoff comic, based on their Dungeons & Dragons characters from the podcast.
In a similar genre-savvy fantasy vein, their Marvel comic will be a Journey into Mystery miniseries called The War of the Realms, drawn by artist André Lima Araújo.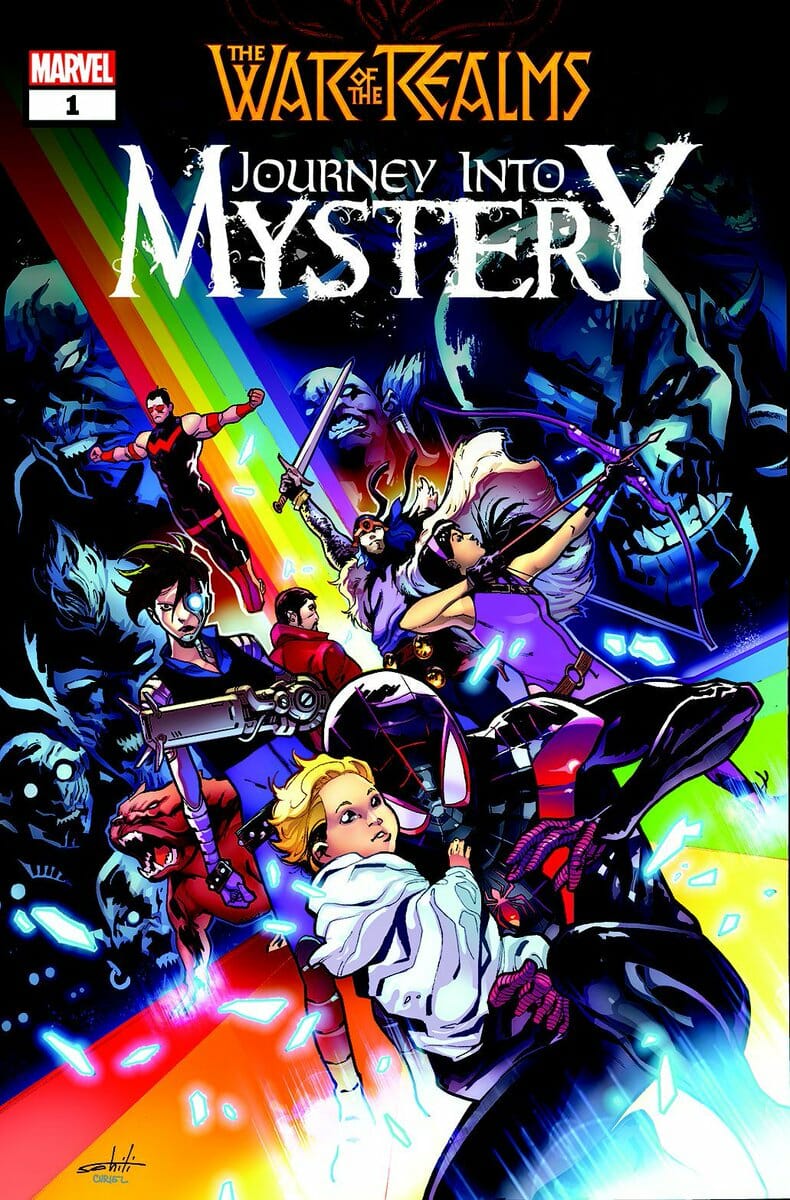 The five-issue miniseries sees an army of frost giants, trolls, and fire goblins invade Earth, facing up against a super-team including Miles Morales, Kate Bishop, Wonder Man, and the Norse mythological figure Baldur.
Journey into Mystery comics usually have an Asgardian character in the central role, and this time it's a new face: Thor's baby sister. So while this looks like more of an Earthbound superhero team comic than some earlier Journey into Mystery stories, it still keeps the title's traditional fantasy tone.
The War of the Realms begins on April 10.