If you're one of the many people who flocked to Inception, 2010's summer mind-bender, you're probably disappointed that you only got two hours to play around in Christopher Nolan's wacky subconscious. Although fans have spawned endless memes and the online slash-based fandom is still going strong after four years, there are not yet plans on the horizon for a sequel.
But this week fans got a glimpse at two other possibilities for the world of mind heists, with two ridiculously awesome takes on what the film would look like as a game.
First, YouTube film buff channel Cinefix brings us this amazing look at what Inception could be as a (mostly) 8-bit game. Think Legend of Zelda but with guns and high-speed car chases.
What's the most insanely wonderful part of this? Is it the "Sorry, Leo, but the princess is on another carpet!" level-up? Is it the awesome Hans Zimmer soundtrack reimagined ala Nintendo? Is it Arthur's epic zero-gravity fight reworked as a Street Fighter homage? OK, it's totally the last one.
The only bad thing about this game is that we can't actually play it. But we can play this stunning new Inception-based board game—that is if its Kickstarter funds it.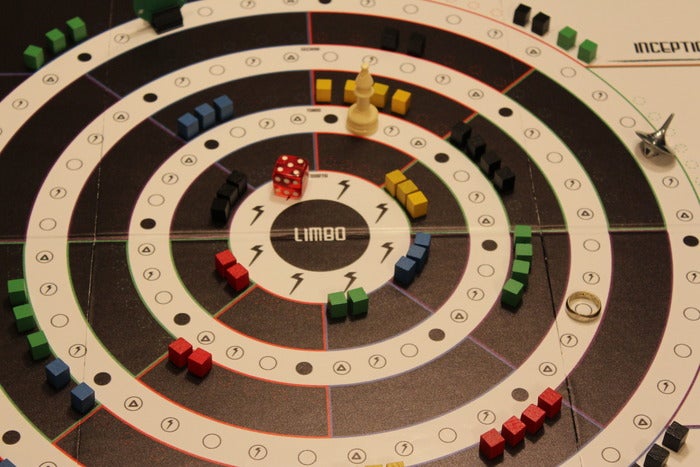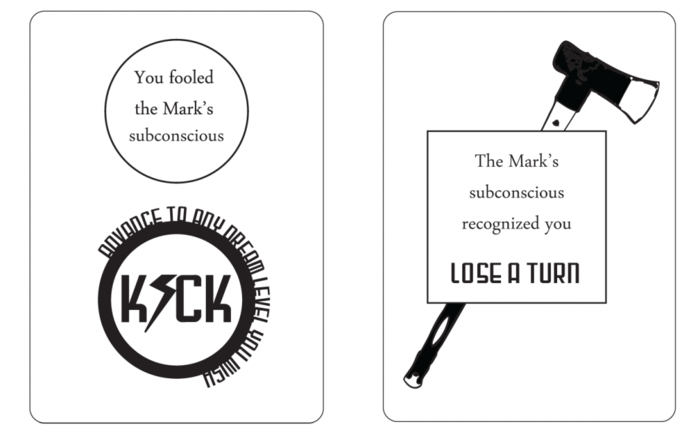 Photos via Kickstarter
This game, titled Inceptor, looks incredibly complex, especially since part of the "plot" involves participants in the crowdfund getting to create mission ideas and elements for the game based on the movie.
Let's be honest: We have no idea about copyright infringement issues with the game. And we sadly saw no mention on the Kickstarter description of Forger and the Point Man embarking on an epic and snark-filled path to true love, which is obviously 50 percent of the appeal of any Inception-based narrative. But oh, boy, are we here for all of it, including death by axe-wielding projections and the inevitable round-the-table fights about who gets stuck driving the van. Oh, and there's even a level that will engrave our name on the PASIV device—er, sorry, the "briefcase."
If this brilliant tabletop concoction can survive Kickstarter limbo and make its way past Warner Bros.' lawyers, sign us up.
And then maybe you gamers can get started on making 8-bitception happen for real.
Update: Reid Cuddy, the creator of the Kickstarter, contacted the Daily Dot to explain that "Warner Brothers was contacted to make sure that we weren't violating any of their copyrights. Although the game is not licensed by Warner Brothers, their response to us indicated that they had no objections to us creating the game."
Disclosure: The author of this article has been in the Inception fandom since its, well, inception, not that you didn't already guess that. Arthur/Eames OTP.
Screengrab via Cinefix