It's taken four years and 11 months, but Kickstarter has finally campaigned its way into the 10th monetary digit. On Monday, the company announced it had brokered its billionth dollar in pledges.
The crowdfunding pioneer has an extraordinary breakdown of the numbers on its webpage, one that goes into what's received funding and how many Titanics you could build with the money, but its history must be traced to the spring and summer seasons of 2012. That's the period of time in which Ouya raised $1 million in eight hours, Amanda Palmer received more than eight times the $100,000 she asked fans for, and Pebble's smartwatch raised $10 million.
After that, everybody knew what you could do with Kickstarter: raise money for anything you wanted, even if it wouldn't actually get built. 
That said, a grand summation has come through Kickstarter in the last year. The company reports its raised half of that billion since March 2013.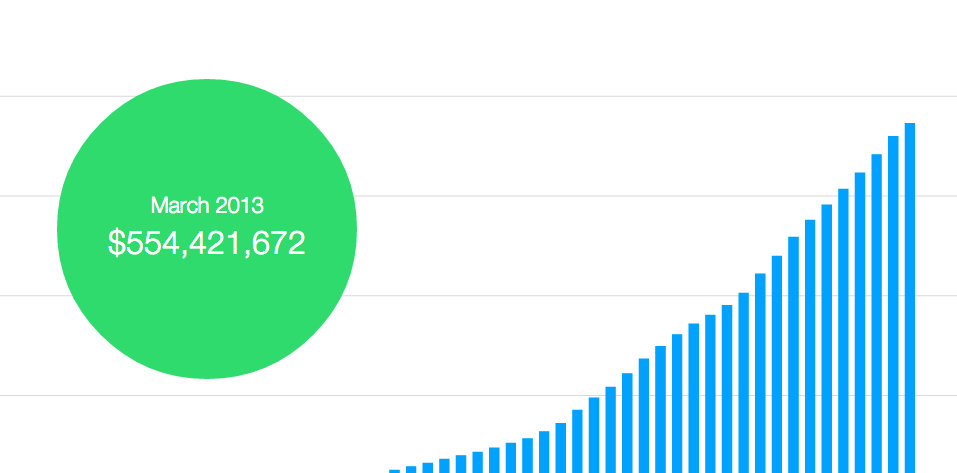 No wonder. Every type of creator in the world is using it. A quick scroll through our archives shows stories detailing projects about paper airplanes operated by smartphones, discreet adult accessories, and statues built for Robocop.
Moving into its fifth full year, it's now a company just as well known for its creative successes as it's become a playground for scams and pipe dreams.
Photo via Kickstarter