Fangirls eager to add some stylish Marvel-themed apparel to their wardrobes are about to get their wish thanks to a new clothing line released today by Her Universe. The online geek girl fashion retailer revealed a partnership with Marvel Entertainment and Disney Consumer Products to produce a range of shirts, dresses, leggings, and more inspired by Marvel's comics, films, and TV series.
Over the past week Her Universe has been dropping hints about the announcement, exciting fans who have been hoping for Marvel-inspired items. The company's founder, Ashley Eckstein, told the Daily Dot in an exclusive interview that her team has been wanting to get into Marvel for some time. Eckstein said she receives requests every week from fans. Not a week went by without a request for Marvel.
"When fans ask, we try to go after it. Marvel was at the top of list," she said. "We talked to Marvel and they were eager to have conversations about it."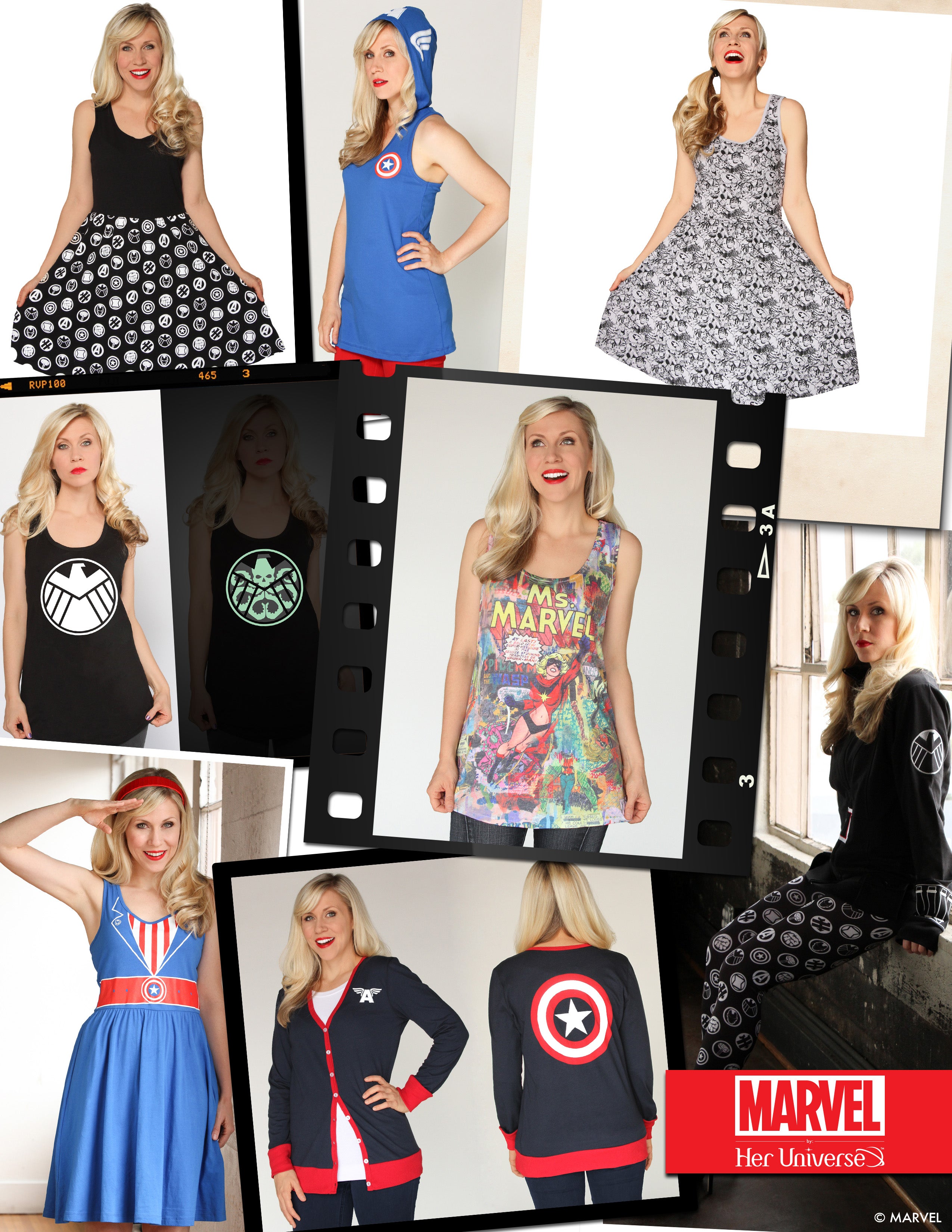 The partnership remained a secret for months as the details were worked out on the new license deal, the design of the merchandise, and preparations for the new line. The team started development in December 2013.
The new fashion line is also part of Marvel's new "Characters and Creators" initiative which focuses on their female audience. The relaunch of Ms. Marvel was also a part of the initiative.
 
READ MORE: We road-tested Black Milk leggings to see if they're worth the price
 
"One thing that's important to note about Marvel is that they are very supportive of their female fans and they're definitely trying to get the word out and express to the female fanbase that they're paying attention…" Eckstein said. "I'm excited to tell fangirls that their voices are being heard and Marvel is trying to offer fangirls even more options and merchandise."
The new line includes a number of characters that will be familiar to fans like the Avengers, Rogue, Ms. Marvel, and Captain America. It was hard for Eckstein to choose who to include in this first release, but there will be more to come. She's especially heard fans' cries for Loki fashions and has plans to release a dress inspired by the character this summer. A Black Widow hoodie will also be available at San Diego Comic-Con.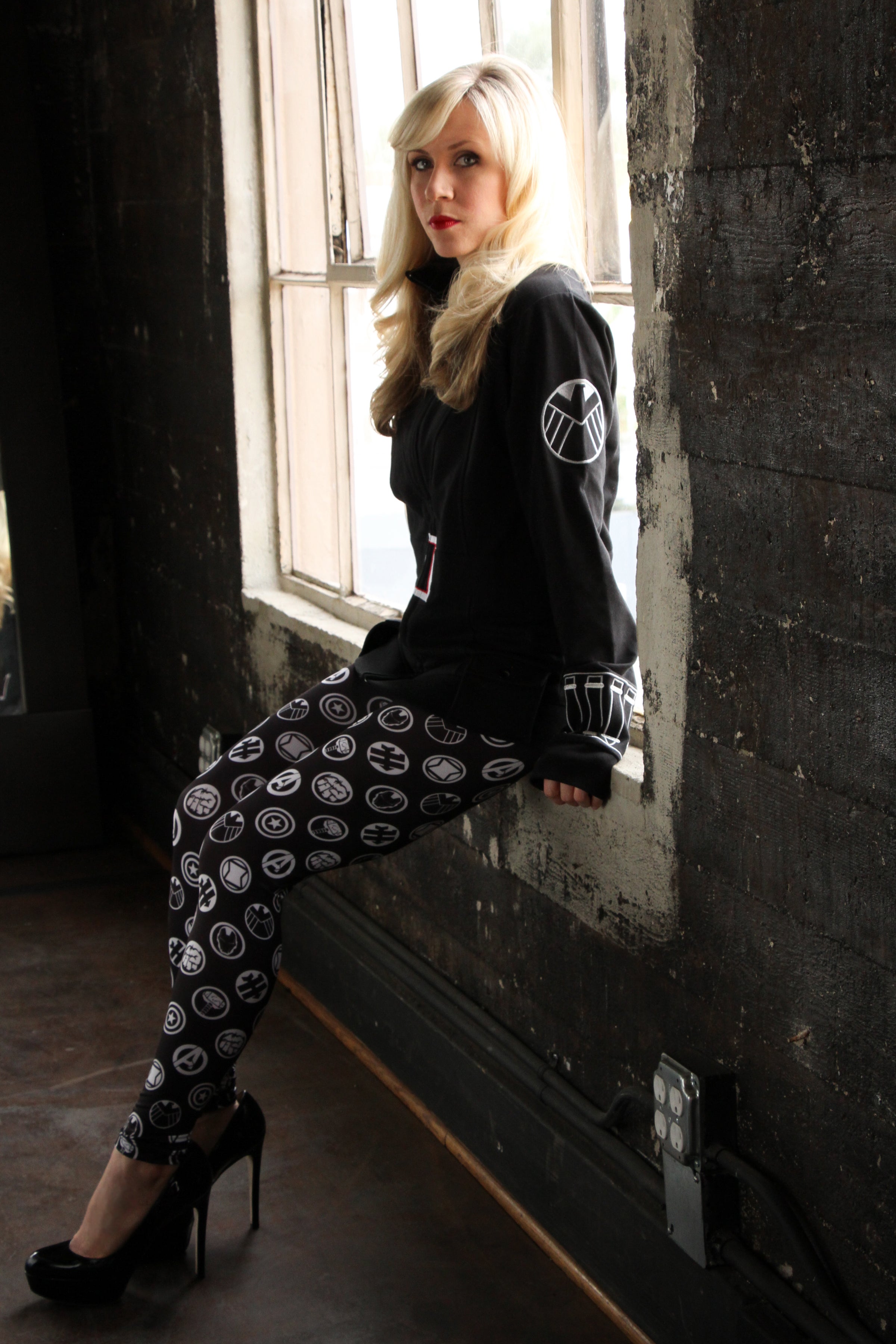 Other than including more characters, future Her Universe Marvel releases will also include more sizes for all ages. Increasing plus sizes has been particularly important to Eckstein. Her Universe included a plus-size shirt in their Star Wars expansion earlier this year and there will be another plus-size tee in this first Marvel release.
The opportunities for Marvel fashion will only increase as more news released today revealed that Eckstein will soon become more than just a fan of Marvel. She will voice the superheroine Dagger of Cloak and Dagger in upcoming episodes of the animated series Marvel's Ultimate Spider-Man.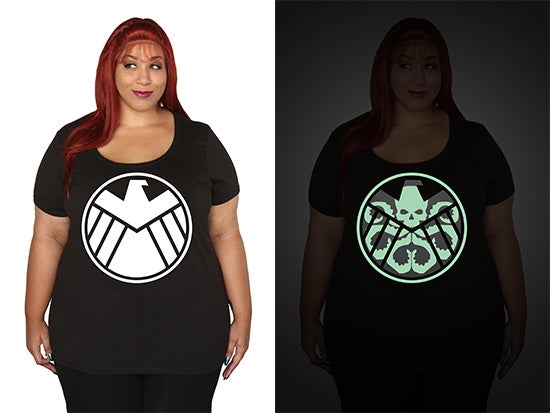 Eckstein calls the whole Marvel experience a dream come true and looks forward to offering the company a chance to cater to fangirls of all ages, shapes, and sizes through fashion. Those who want to get their hands on some of these items will be able to find them at HerUniverse.com, ThinkGeek.com, retail outlets like Hot Topic, and various conventions throughout the year. Prices for the new line will range between about $28 and $60.
Take a look at the first wave of merchandise below!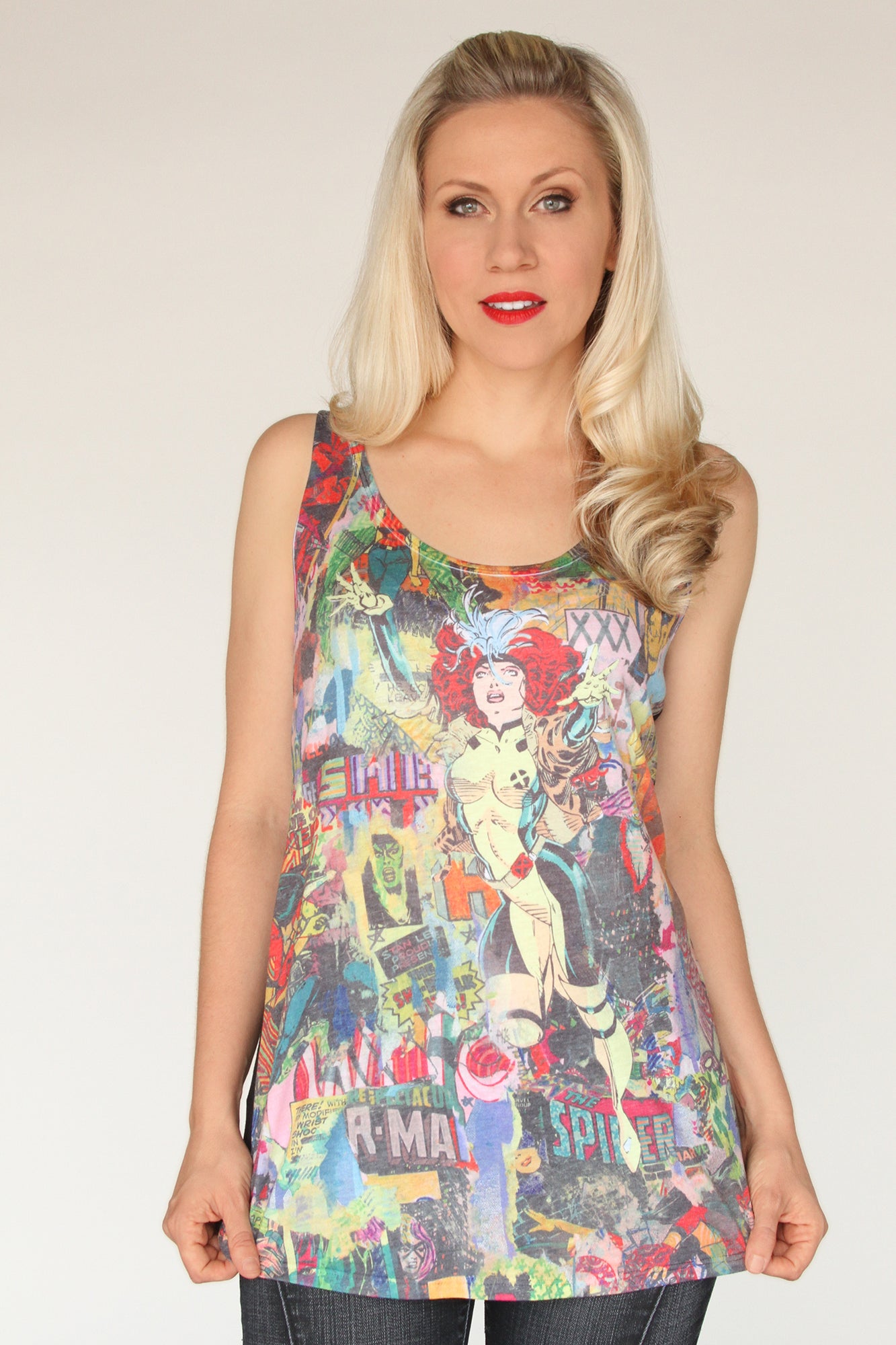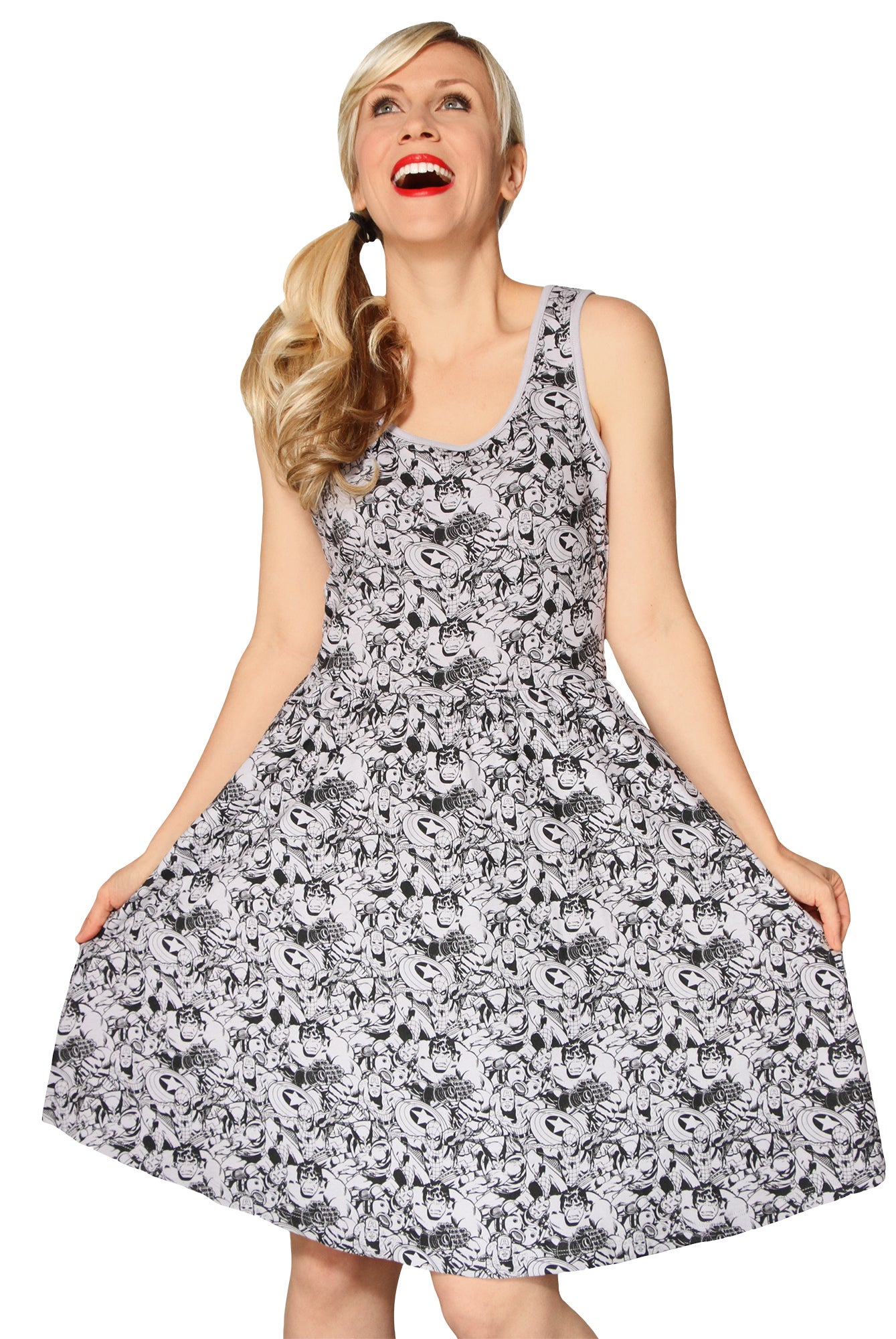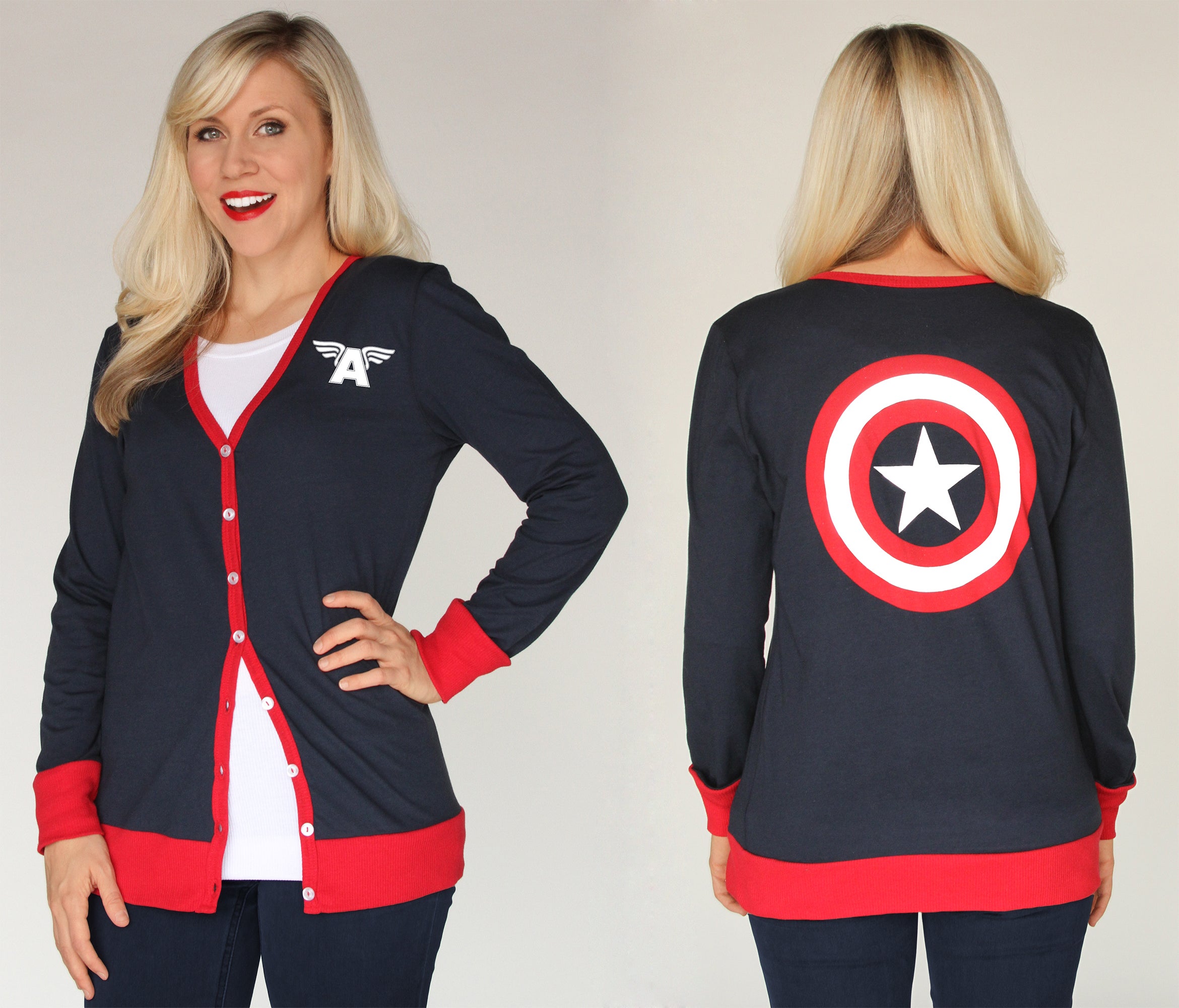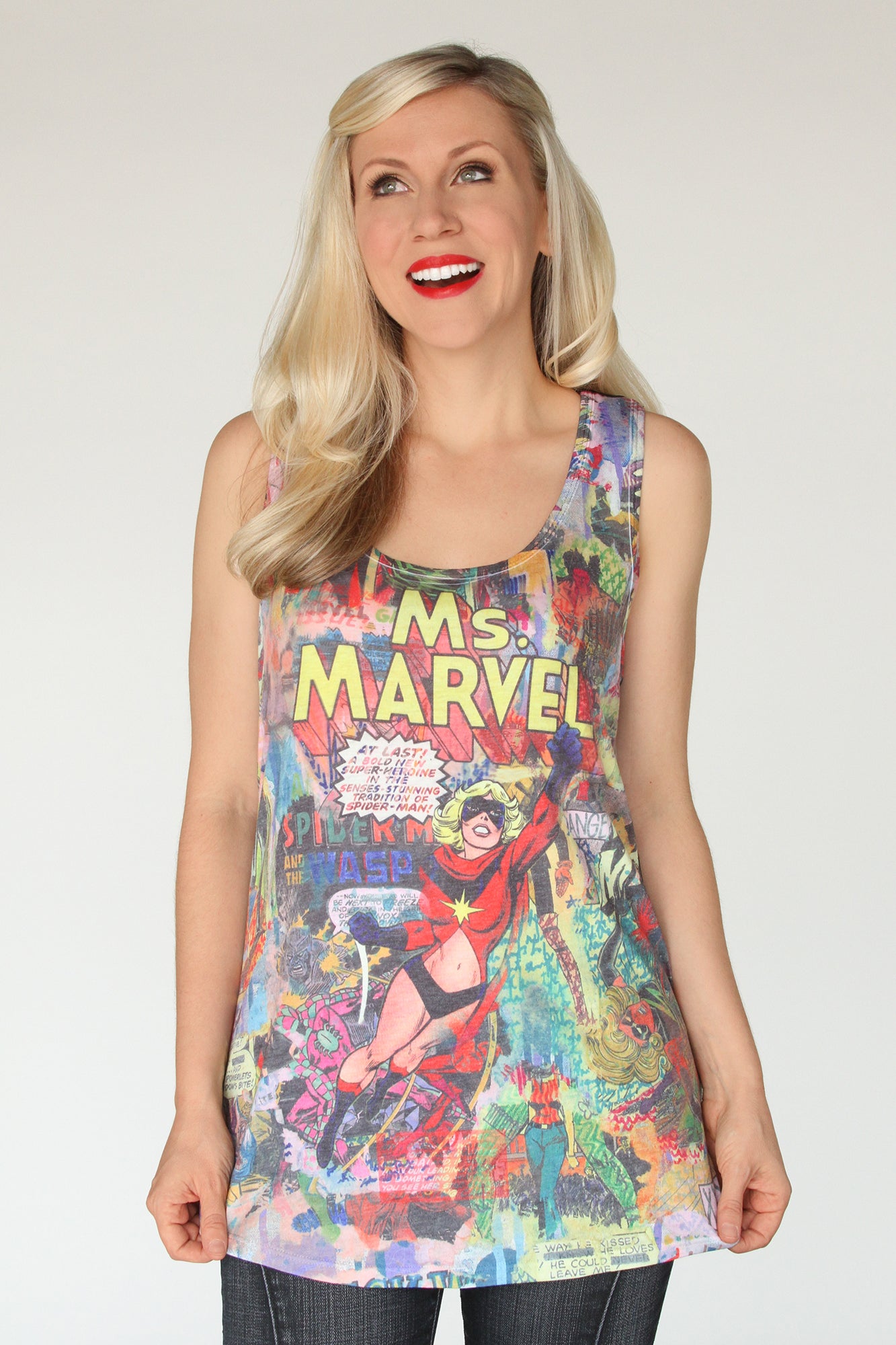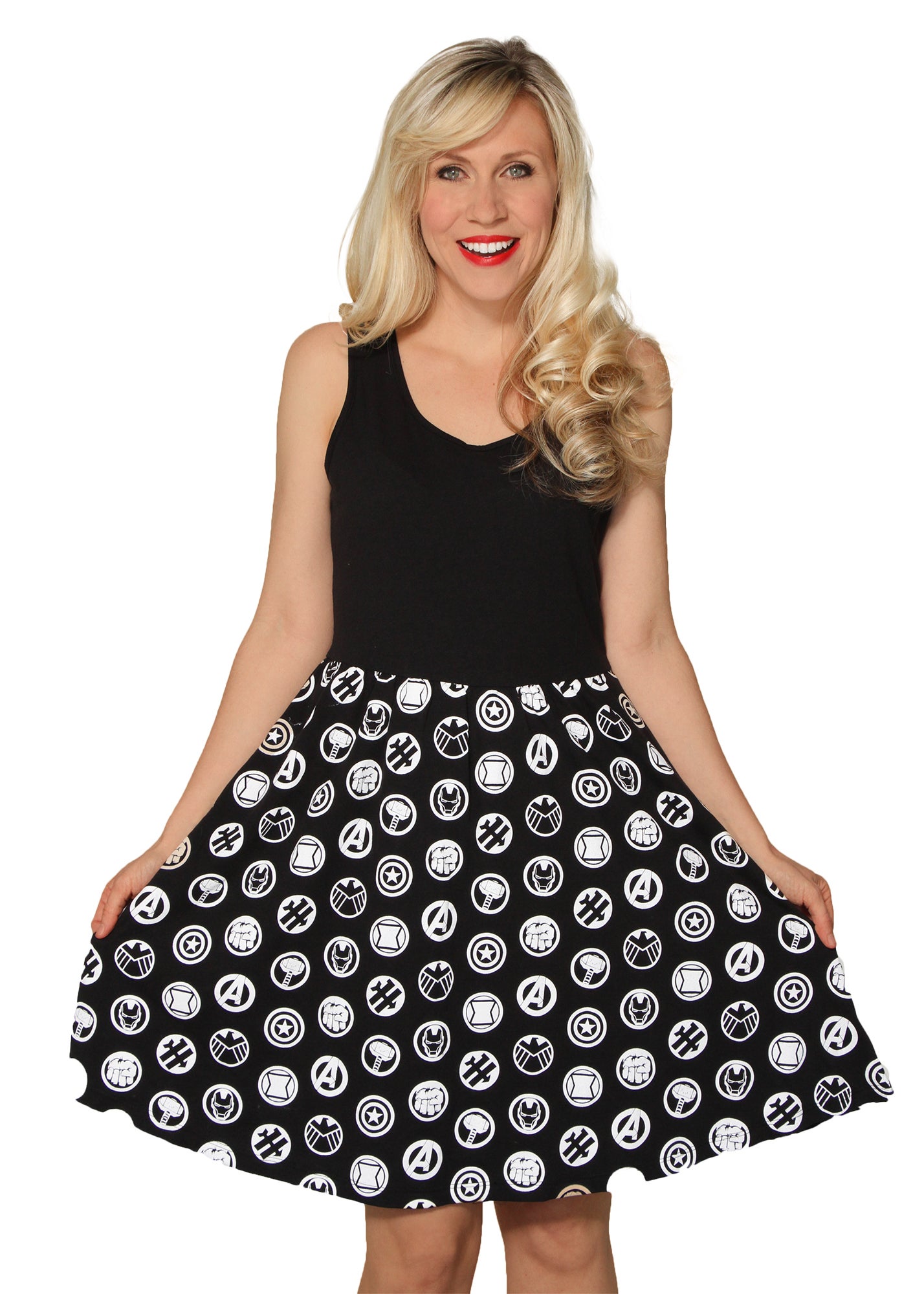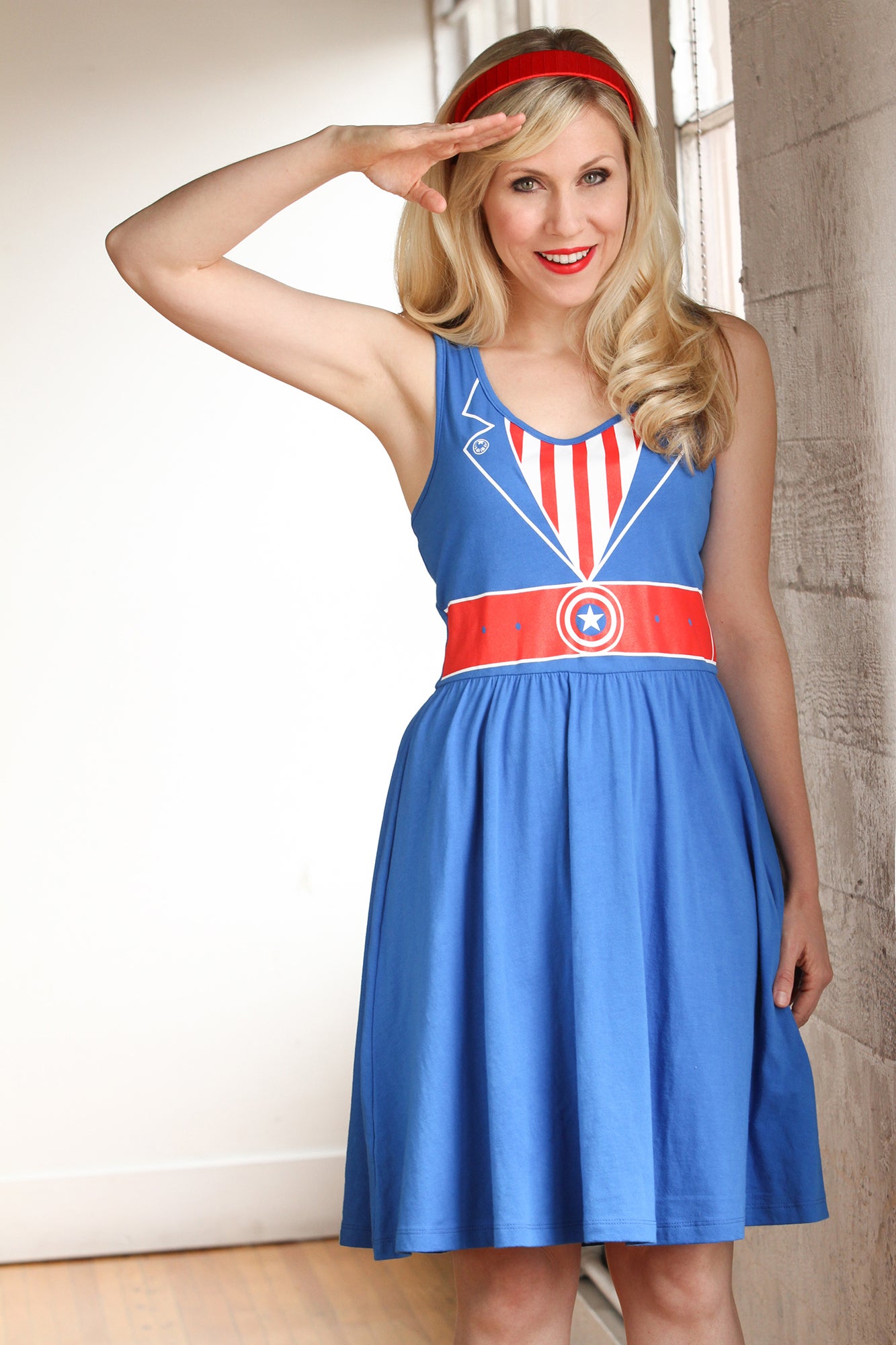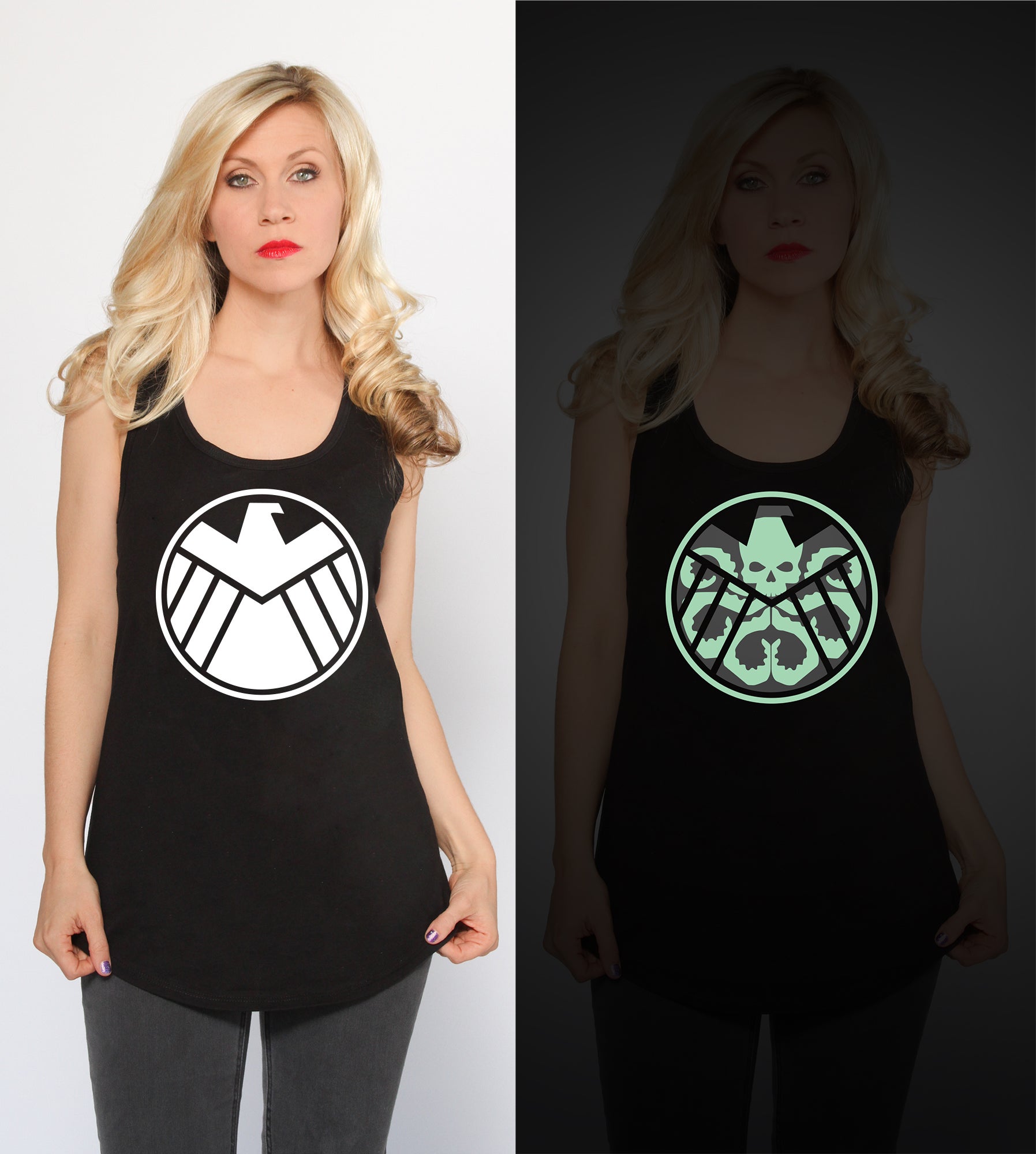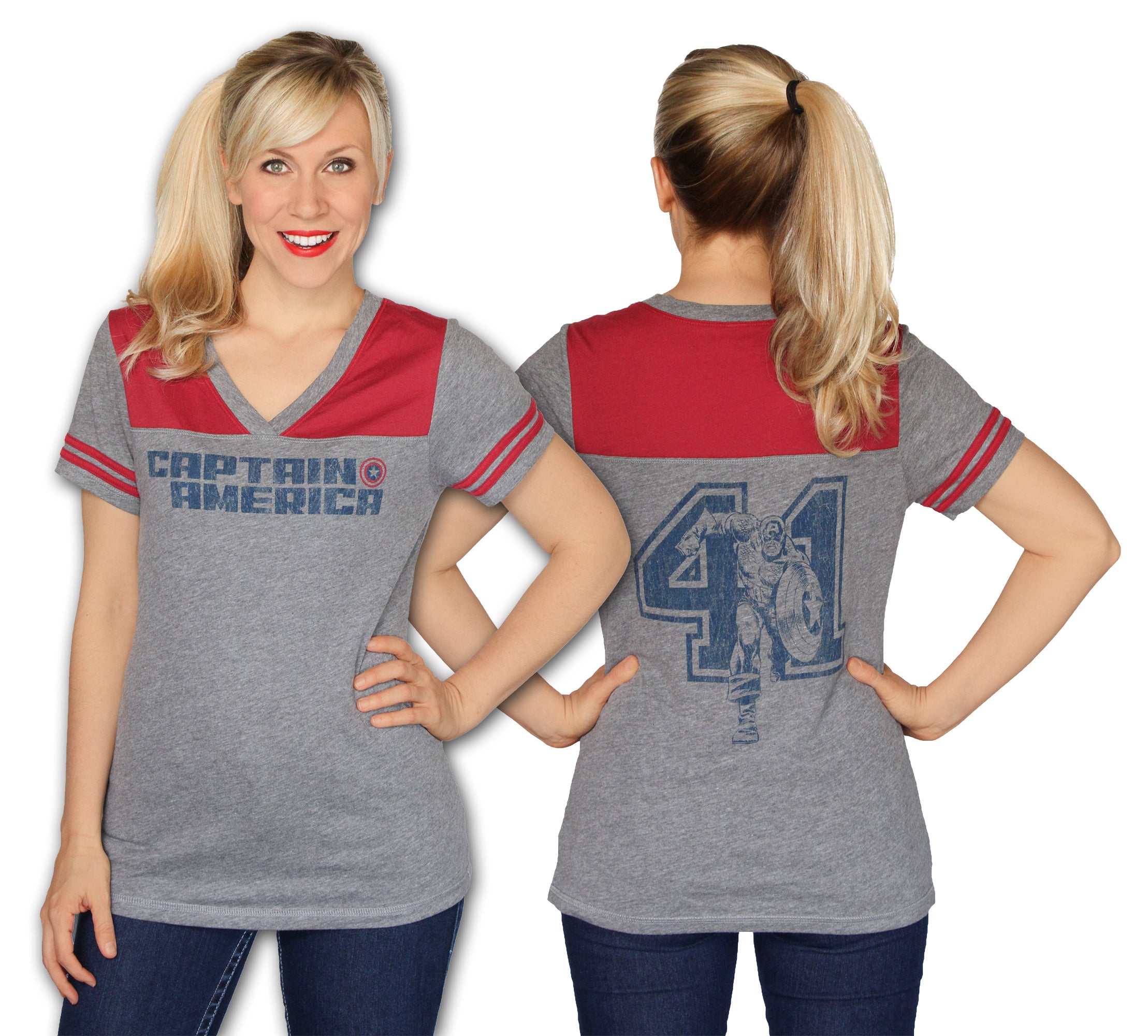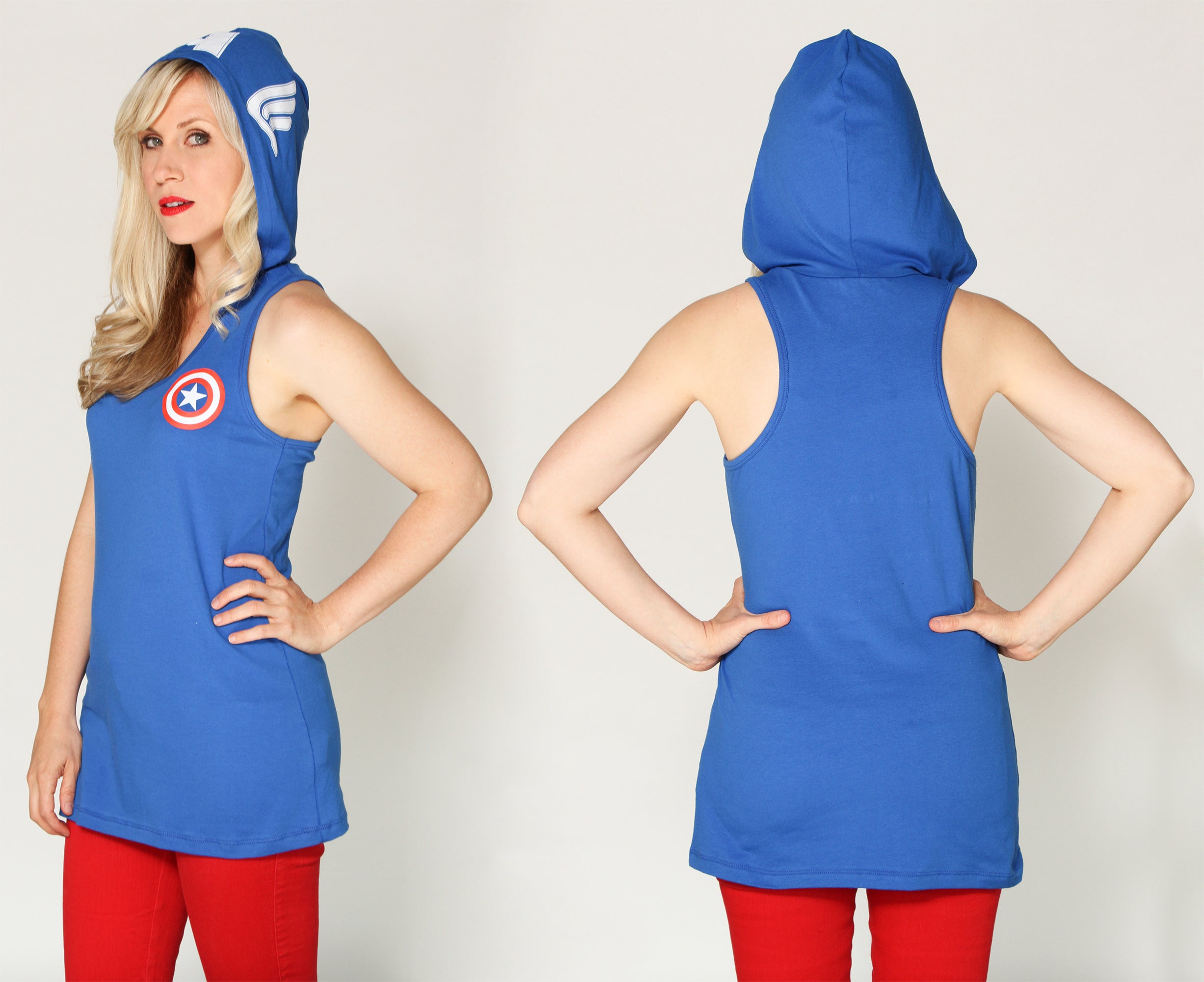 Photos by Kelsey Edwards Photography