Our first look at Hellboy in action has arrived—and it does not disappoint.
David Harbour's character is front and center as Hellboy trades punches, shoots the people trying to kill him, and puts his dark sense of humor on display with a similar tone to the first Deadpool movie. We also catch glimpses of Ian McShane's Trevor Bruttenholm, Daniel Dae Kim's Major Ben Daimio, and Milla Jovovich as the film's villain.
Hellboy: Rise of the Blood Queen trailer
The red band trailer for Hellboy revealed even more footage than the first trailer and gave us more of the character's backstory. Hellboy was "summoned from the depths of hell" by Nazis off the coast of Scotland, but he ended up with a different team. Now, Earth is on the line after a fifth-century sorceress arrives on the scene and turns people to dust—and tries to win Hellboy over to her side.
With plenty of monsters, demons, our first look at Ben Daimio turning into a jaguar, and bloody makeouts, Hellboy is easily showing that it's not shying away from some of the comic's weirder aspects.
---
Sadly, we're not going to see another Hellboy movie from Guillermo del Toro. On the bright side, the new Hellboy reboot has a very promising creative team behind it—and it sounds different enough that it won't overlap with del Toro's films.
The first poster for Hellboy gives us our best look at David Harbour in the role yet as Hellboy brandishes a flaming sword. The tagline, "Legendary AF," is short and to the point while it sets the tone.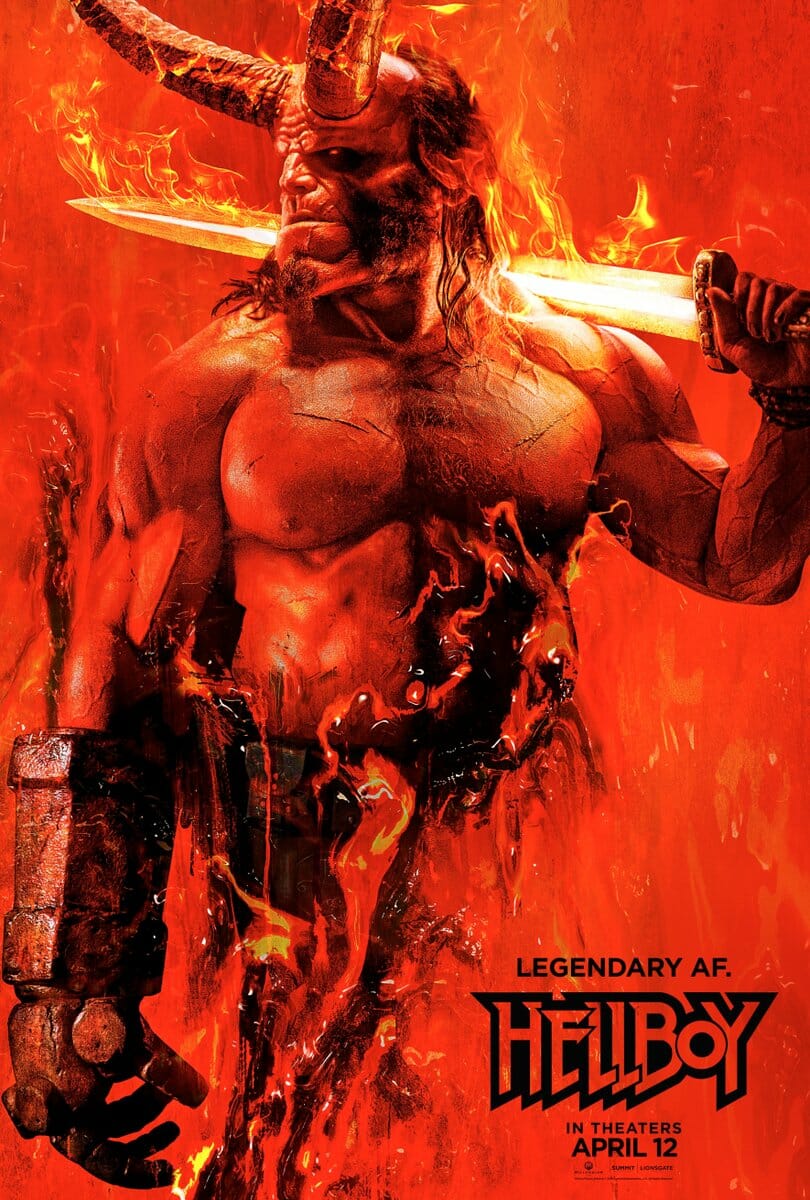 Hellboy: Rise of the Blood Queen news
Mike Mignola's Hellboy comics are about a demonic hero who works for a Men In Black-style organization called the Bureau for Paranormal Research and Defense (BPRD). The BPRD deals with supernatural threats, and Hellboy often teams up with characters like the fish-man Abe Sapien, the German ectoplasm spirit Johann Kraus, and Liz Sherman, a woman with pyrokinetic superpowers.
Mignola shared the first look at what Harbour will look like as Hellboy on Twitter in late September. Harbour has longer hair than we've gotten used to seeing on Hellboy and is a darker shade of red than in previous films (although that could be due to the dim lighting). Overall, the movie is sticking with an instantly recognizable Hellboy.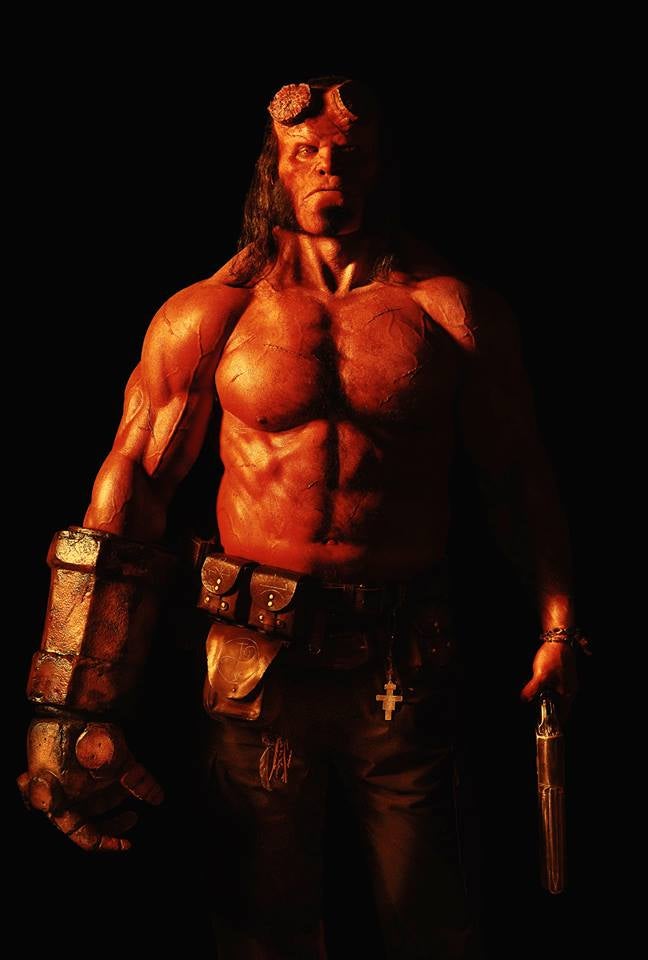 The new movie is called Hellboy: Rise of the Blood Queen, directed by cult horror filmmaker Neil Marshall.
Hellboy: Rise of the Blood Queen cast
Harbour (Police Chief Jim Hopper from Stranger Things) will star as Hellboy. Ian McShane (American Gods) will play Hellboy's adoptive father, the paranormal academic Trevor Bruttenholm.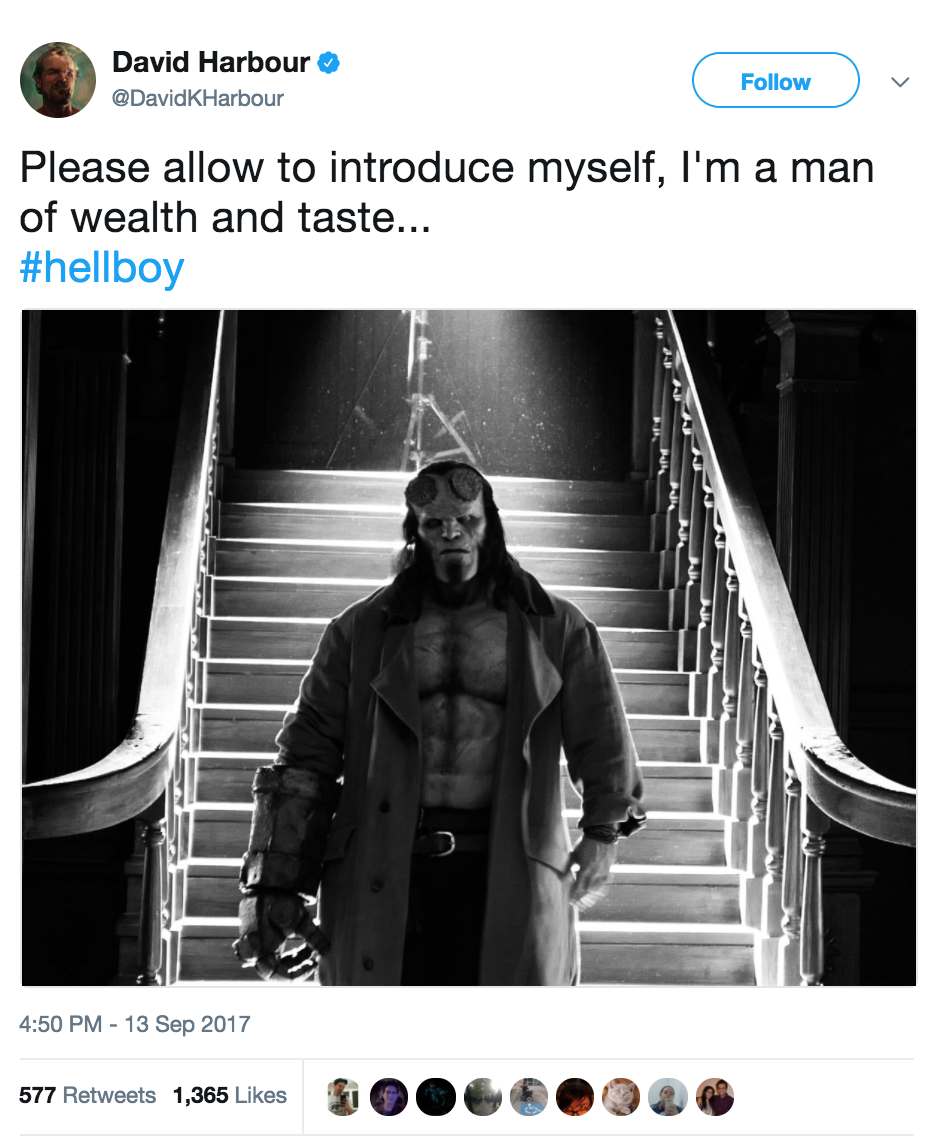 Milla Jovovich will play Nimue the Blood Queen, the villain. As a veteran of genre movies like The Fifth Element and the Resident Evil franchise, she's definitely up to the job.
Sasha Lane (American Honey) will play Alice Monaghan, an Irish woman who gets kidnapped by fairies and escapes with a newfound set of magical abilities.
Deadpool actor Ed Skrein had been tapped to play Major Ben Daimio, a BPRD agent who can transform into a jaguar. Fans quickly objected, however, saying that by hiring Skrein, the studio had whitewashed the role. (Daimio is Japanese-American and Skrein is white.) Skrein announced on Aug. 28 that he had decided to leave the project so it could be "cast appropriately" for Daimio's background.
He posted the following message to his Twitter account.
Daniel Dae Kim is now in talks to replace Ed Skrein in the role of Ben Daimio. This would be his first high-profile job after leaving Hawaii 5-0 this summer, due to a pay dispute where CBS refused to give Kim and his co-star Grace Park equal pay to the show's white leads.
Three more actors joined the cast in October: Sophie Okonedo as Lady Hatton (a seer for the secret society known as the Osiris Club), Alistair Petrie as Lord Adam Glaren, and Brian Gleeson as the wizard Merlin. This supporting cast confirms that the new Hellboy is definitely shifting away from the previous film's focus on the BPRD.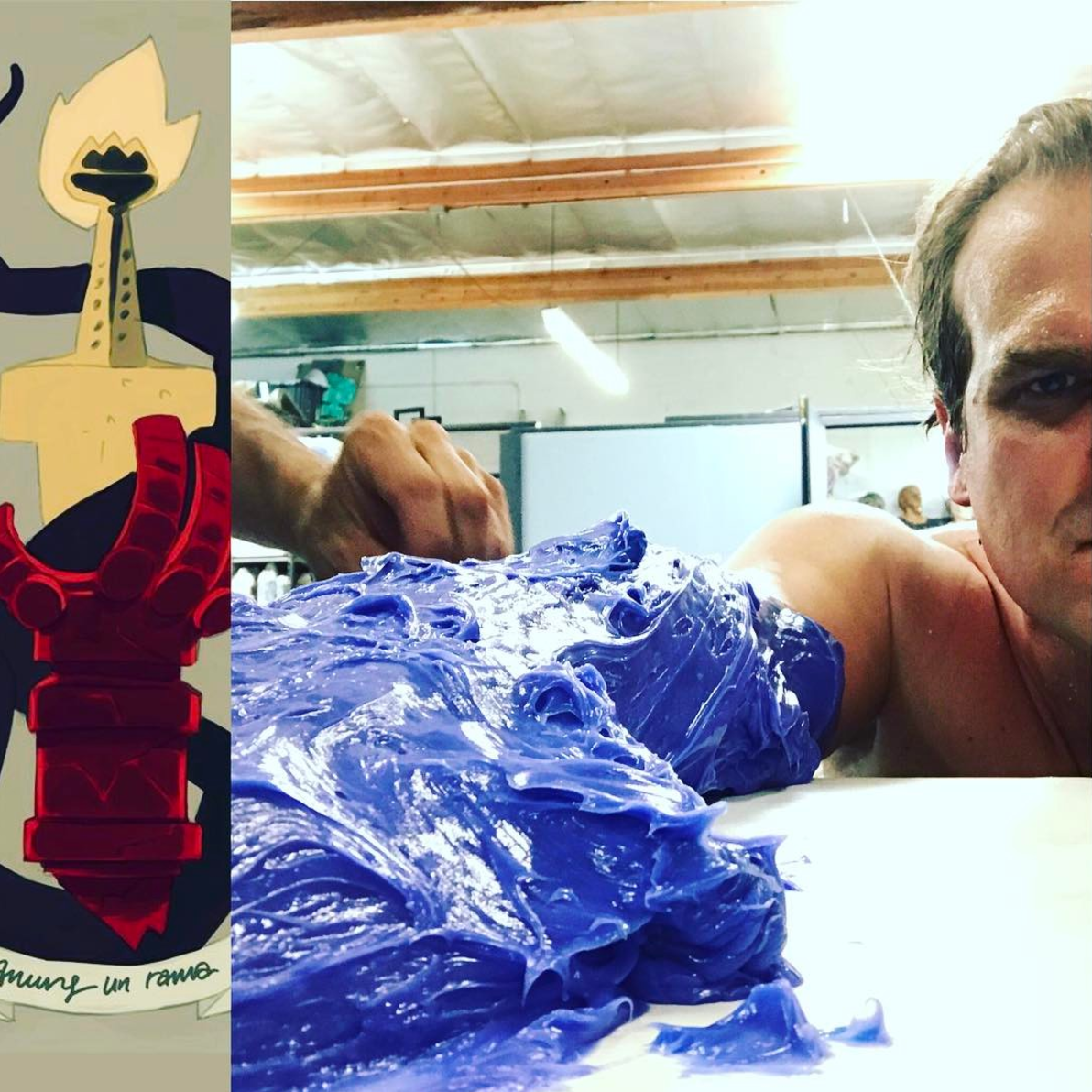 Hellboy: Rise of the Blood Queen plot and vision
Guillermo del Toro's Hellboy movies had a very specific tone and aesthetic, and Neil Marshall won't try to follow in their footsteps. He's a horror director with extensive experience filming violent, adult-rated material, including movies like The Descent and Dog Soldiers, and episodes of  and Black Sails.
In a July 2017 interview with Nerdist, Hellboy creator Mike Mignola explained his thoughts on rebooting the franchise with a new director.
About three years ago the producers, the screenwriter Andrew Cosby, and I all started working on this new story. Del Toro didn't want to have anything to do with it, he wasn't going to direct. He was offered to be a producer, and Ron [Perlman] wouldn't do it without Guillermo.

So we originally started trying to tie it to the del Toro universe and continue those movies. But once we had Neil Marshall, we thought, 'Why are we going to try and continue that universe?' Because a del Toro movie is a del Toro movie, and you don't want to try and hand a del Toro movie to someone else. Especially someone as great as Neil Marshall.
Marshall's Hellboy will be R-rated, and (unsurprisingly) darker than del Toro's version. He's also planning to use a lot of practical effects, rather than relying on CGI.
In an interview in Januar 2018, Ian McShane suggested that the relationship between Hellboy and his adoptive father will be a little more complicated than before. In Guillermo del Toro's movies, Professor Broom is a kindhearted mentor figure with relatively little screen time. This time around, he's a central character, with McShane describing their dynamic as "quite crusty."
"Does he trust his father?" wondered McShane. "[Hellboy asks] 'Why didn't you kill me? I'm a monster.' It's a little bit of a psychological battle against Hellboy."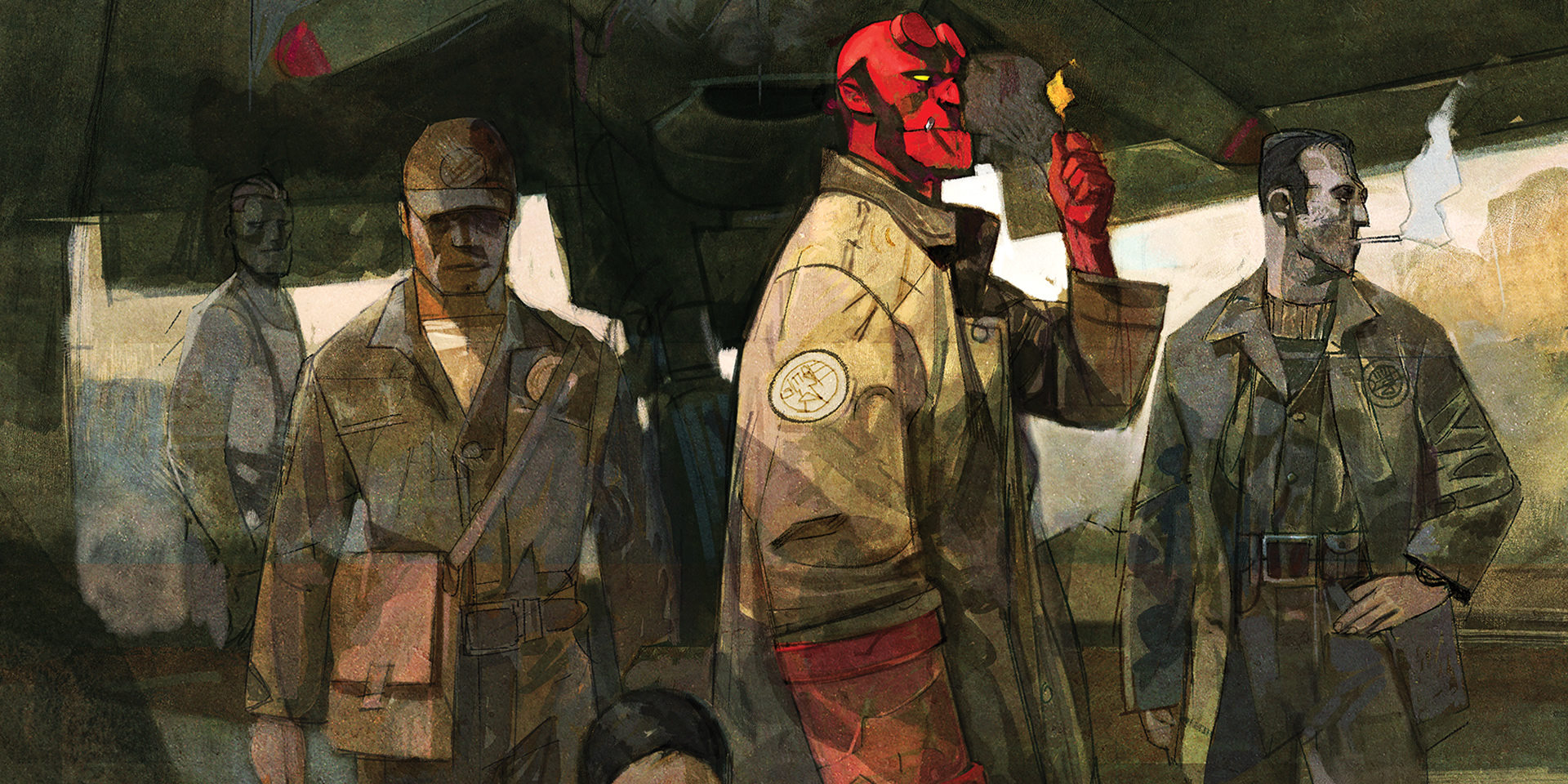 Hellboy: Rise of the Blood Queen release date
The release date for Hellboy: Rise of the Blood Queen has been pushed back from January to April 12, 2019.
Editor's note: This article is regularly updated for relevance.