Warning: This article contains spoilers for the latest Game of Thrones episode, "Beyond the Wall."
When we were introduced to the world of Game of Thrones all those years ago, it quickly subverted fans' expectations of just who the hero was by killing Ned Stark nine episodes in. But George R.R. Martin, who's been writing A Song of Ice and Fire for more than 20 years now, has known who the story has been about all this time.
At least, according to Game of Thrones director Alan Taylor, who returned to the show after helming season 1's "Baelor" and "Fire and Blood." In a postmortem interview with Deadline for "Beyond the Wall," he revealed that during the filming of season 1, Martin visited the Game of Thrones set in Malta and openly discussed certain things he had planned for his book series. According to Taylor, Martin wasn't as guarded about that sort of thing at the time, given that the show had yet to become the worldwide phenomenon it now is.
One of those things Martin told Taylor? That despite all of the characters in the show, A Song of Ice and Fire was really Jon Snow and Daenerys Targaryen's story.
"[Martin] alluded to the fact that Jon and Dany were the point, kind of," Taylor told Deadline. "That, at the time, there was a huge, vast array of characters, and Jon was a lowly, you know, bastard son. So it wasn't clear to us at the time, but he did sort of say things that made it clear that the meeting and the convergence of Jon and Dany were sort of the point of the series."
Jon and Dany have yet to meet in the books, and their A Dance With Dragons arcs end similarly to how they did in season 5: with Dany surrounded by Dothraki horse riders after flying out of Meereen with Drogon, and Jon stabbed by his fellow brothers of the Night's Watch (though the circumstances differ slightly). And even before the show confirmed Jon's parents last season, Jon was often seen as "ice" while Dany was "fire" in the interpretation of A Song of Ice and Fire.
What's less certain—and Taylor is holding off on divulging certain things because of what may happen in season 8—is if Martin also meant that Jon and Dany's convergence would also be a romantic one; there is certainly a wealth of book evidence to suggest as much. In the show, however, it's clearly starting to head that way.
Taylor also debunked a popular theory that has emerged after "Beyond the Wall." After focusing on a long shot of Longclaw, Jon's Valyrian steel sword, the eye color of the sword's pommel appeared to change for a split second, which led fans to believe that perhaps Bran might have been warging into Longclaw.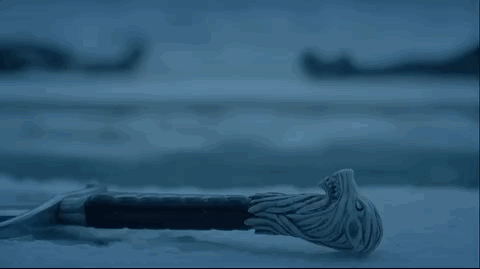 This Is Insider's Kim Renfro suggested that the sword might've just been frosted over and got wet, causing whatever had made Longclaw's color change to wash away. And Taylor, who knew the shoot had to make a cut to show the water on Jon instantly freezing, agreed.
"I know there was discussion about starting to show that process, and so they probably amped it up and used whatever they could to show the shift. So I think that's a very good theory and I'm gonna go with that one until I look at it more closely and see if I can figure out what's going on."
And as for what Viserion really is? Taylor can't say either, although like previous Game of Thrones director Matt Shakman he compared Viserion to something like a nuclear weapon.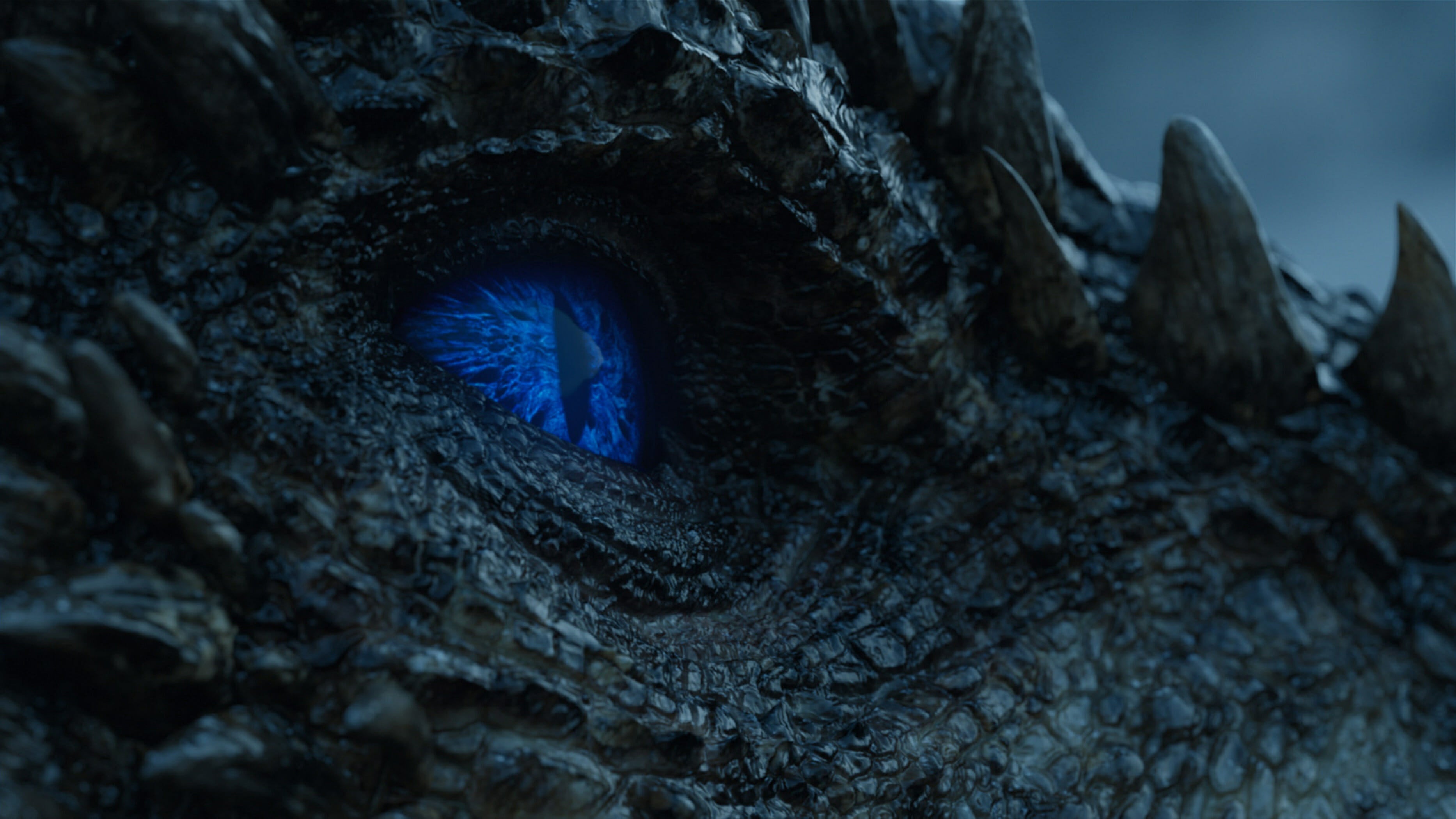 "It's the next episode's problem to decide what to call him," Taylor told This Is Insider. "I do know how he behaves later on, and I know some things about what happens with him. Some pretty big things are approaching. They now have this weapon and the game changes very fast, as you'll see."
Considering just what the mere possibility that Viserion's return could mean, that doesn't sound good at all.
H/T Deadline, This Is Insider