HBO has released the first footage of Game of Thrones' highly anticipated eighth and final season, and while it's not much to go on, that's never stopped fans before.
The footage debuted on HBO and online Sunday night as part of a larger trailer highlighting the programming HBO already aired and previewing its 2019 lineup. It has plenty of clips from season 7, including the season 7 finale dragon pit gathering, Gendry swinging his warhammer in King's Landing, the Night King, Sansa Stark walking away from the weirwood tree, and Jaime Lannister during and after the loot train battle. But one scene appears to be new, even if we've seen a variation of it before: a Sansa and Jon Snow reunion.
https://www.youtube.com/watch?v=ouA24T1Tz-Y
The clip, which has the Game of Thrones logo and "Final Season" overlayed on it, is brief. It's under three seconds in length and you can capture the entire thing in a GIF.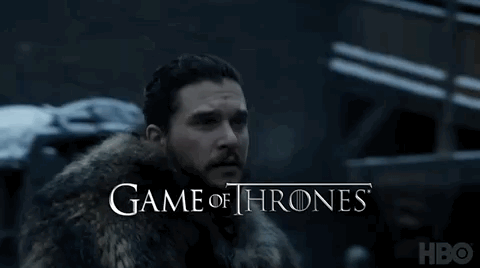 We're even limited by what we can observe from the footage. By what we see of the background, we can safely say that Jon and Sansa are back in Winterfell, meaning that Jon's journey back to his home (and presumably Daenerys Targaryen and Tyrion Lannister's trip there, since we don't see them) was a success. Jon approaches Sansa in a walk, not a run. And as Sansa hugs him back, her eyes are visible—and she doesn't look pleased.
As for what could've caused Sansa's sour expression, we have a few options. She might still be pissed at her brother for giving up the North to a queen and a war she never pledged herself to. She might be displeased at Jon for bringing an entire army onto her doorstep that she now has to house and feed on top of the North's forces or at the length of Jon's journey home. Perhaps she's got other things on her mind on top of Jon's return, such as the fact that the Night King broke through the Wall's magical defenses with a dragon.
No matter her feelings on the matter, it likely pales in comparison to what Jon and Sansa will be forced to face this season. But don't expect this scene to pay off for a while: The final season of Game of Thrones won't arrive until the first half of 2019, with the show's visual effects supervisor suggesting that his team will be working on the show until May 2019.