Have you ever looked down at your nails and thought they're just not geeky enough? Sure you could try to find the time to create your own fun nail art, but that could take hours and—let's be honest—a certain amount of artistic talent some of us lack.
Luckily last year Espionage Cosmetics with the help of Kickstarter launched the first line of nerdy nail art wraps in their "Nailed It!" line. They seemed easy to apply and included fun designs inspired by Star Trek, Teenage Mutant Ninja Turtles, and more. Now, after the success of that first collection, Espionage Cosmetics is returning to Kickstarter for help to launch even more fandom-themed nail wraps. 
The new crowdfunding campaign hopes to support the creation of 12 new nail wrap designs that include some original Espionage looks and even some licensed designs. According to the campaign page, creators approached Espionage Cosmetics directly about possible licensing after the success of the first Kickstarter and fans spreading the word. The new designs include Baker Street Nails inspired by Sherlock, Manga Nails, Little Vampires Nails inspired by the webcomic, Galaxy Wavelength Nails created with the help of NASA's Bobak Ferdowsi, and more.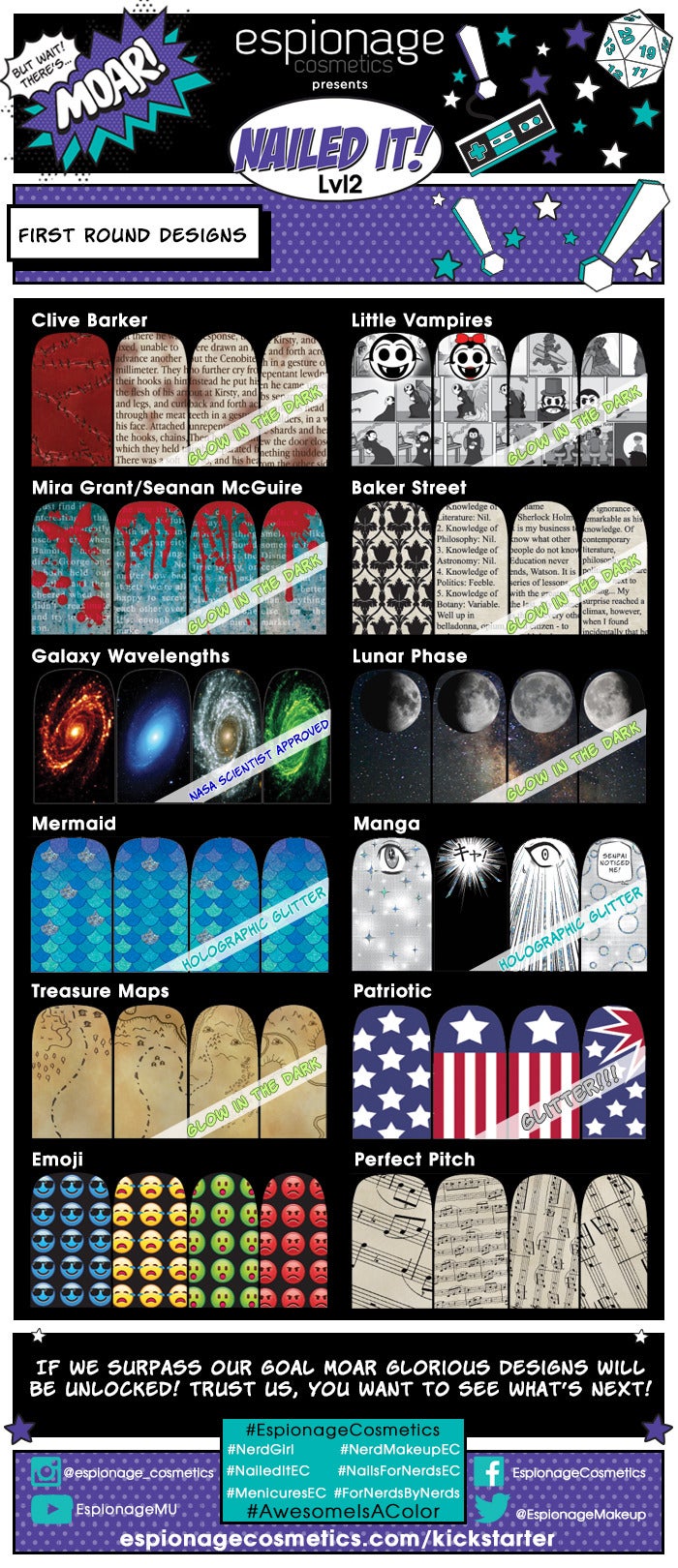 Having worked out kinks in the process the first time around, Espionage says it's better prepared for this round of Kickstarter-funded nail wraps as far as knowing what people want, what they didn't like, how production works, and what to expect with customs. 
The new fundraiser will also help the online-based cosmetics company enter what they call "the next phase of nerd make-up domination," by helping fund the first-steps of development for heat-reactive, holographic, and mirror print nails.
The campaign for this new line ends Oct. 6. So far more than $47,400 of their $75,000 goal has been raised. 
Screengrab via Espionage Cosmetics/YouTube