If you've been anywhere near a comic convention in the past decade, you've noticed that geek girls—even those who aren't interested in elaborate cosplay—are better at finding ways to show off their individual styles and favorite fandoms than anyone else on the planet.
Somehow, the beauty industry has managed to miss that memo.  And that's where Espionage Cosmetics comes in.
On August 5 the Web-based company known for its geek-themed eye shadows started a Kickstarter campaign called "Nailed It!" The campaign asked for $20,000 to fund "the world's first nail-art line designed exclusively for nerds and lovers of all things glitter." The line would include nail wraps in four designs: galaxy, zombie killer, turtles, and tentacles.
"We wanted to choose designs that would really stand out and weren't available anywhere else. Some of them are just pure gorgeous and fun for any day wear, conventions, and so on," Jaimie Cordero, creative director and chief makeup artist for Espionage Cosmetics told the Daily Dot.
It may not come as a surprise that nerdy nail wraps aren't easily available elsewhere. There's a disconnect between geek culture and the beauty industry, mostly fed by the fact that companies don't see geek girls as a target audience. After all, many people find it hard to believe women are a part of the geek community at all. However as Espionage's successful campaign shows there is a consumer base for these products. 
As of August 16 they have exceeded their funding goal, raising over $22,500 with 19 days left to go. Now Espionage has offered four new nail wrap designs they will create if they reach a stretch goal of $25,000 including Doctor Who and Power Rangers. In addition to these designs, Cordero says there are 16 more nerdy designs backers can unlock depending on how many stretch goals are reached.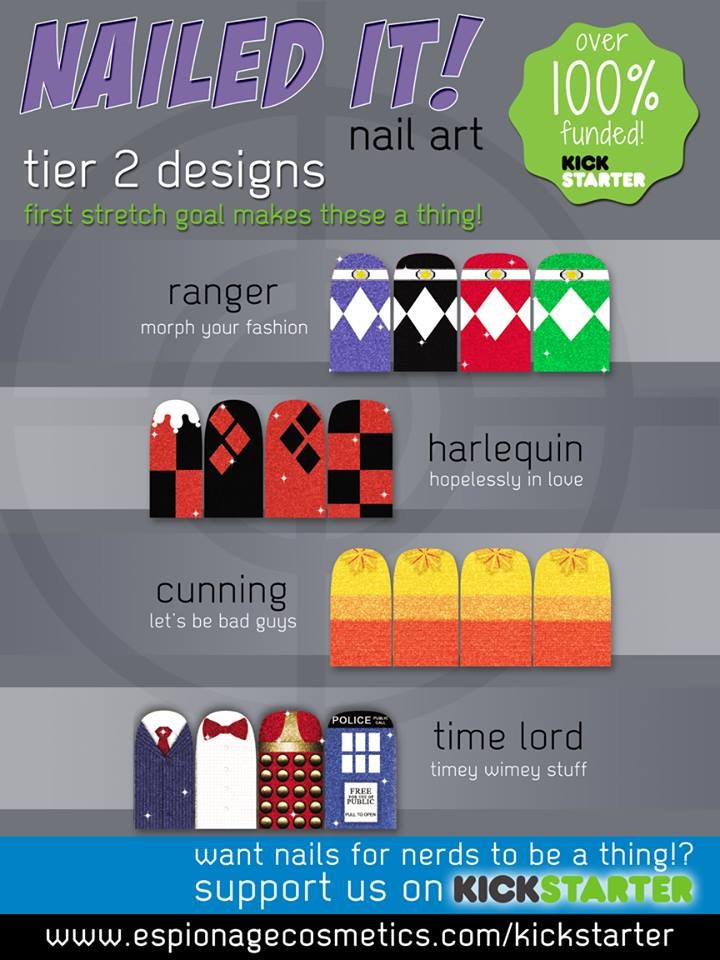 Espionage won't stop at nail art, either. Other potential lines they'd like to explore are foundations, cosplay prosthetics, temporary tattoos, and glitter eyeliner. While Cordero isn't sure if the company will use Kickstarter again, she said it's been great connecting with backers and that the site has amazing potential for small companies.
"In the case of niche fashion, it can be way too expensive for one person or a small team to create a line on their own! There is so much initial cost involved that Kickstarter can be a great platform for ideas like this to take off and get the momentum they need to become a self-sustaining business," Cordero said.
Check out the four original nail art designs from the Espionage campaign below, and learn more about their designs on Kickstarter.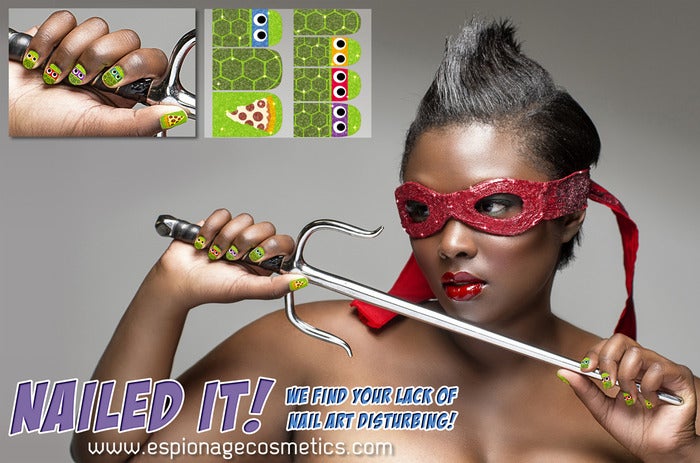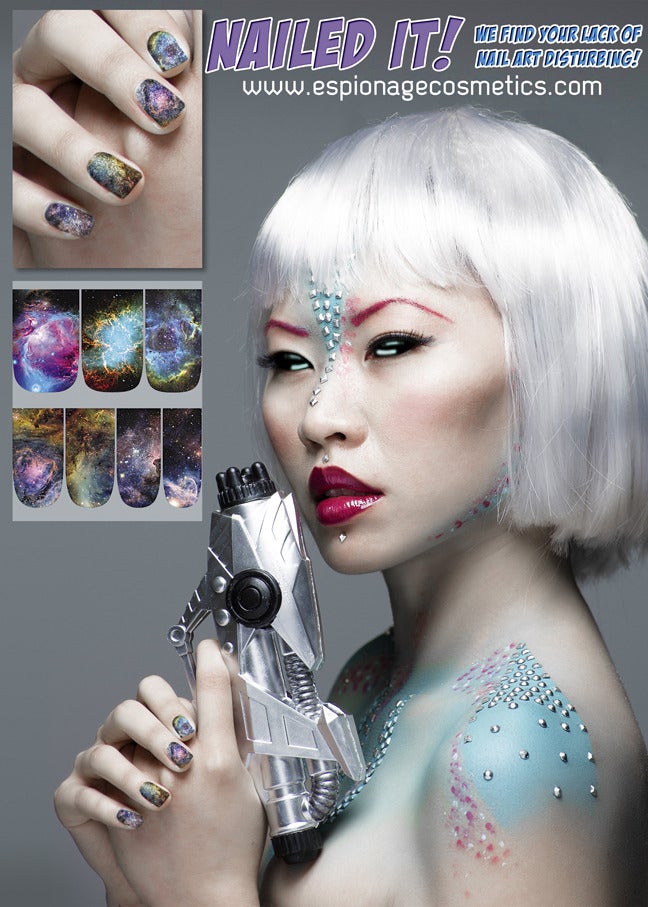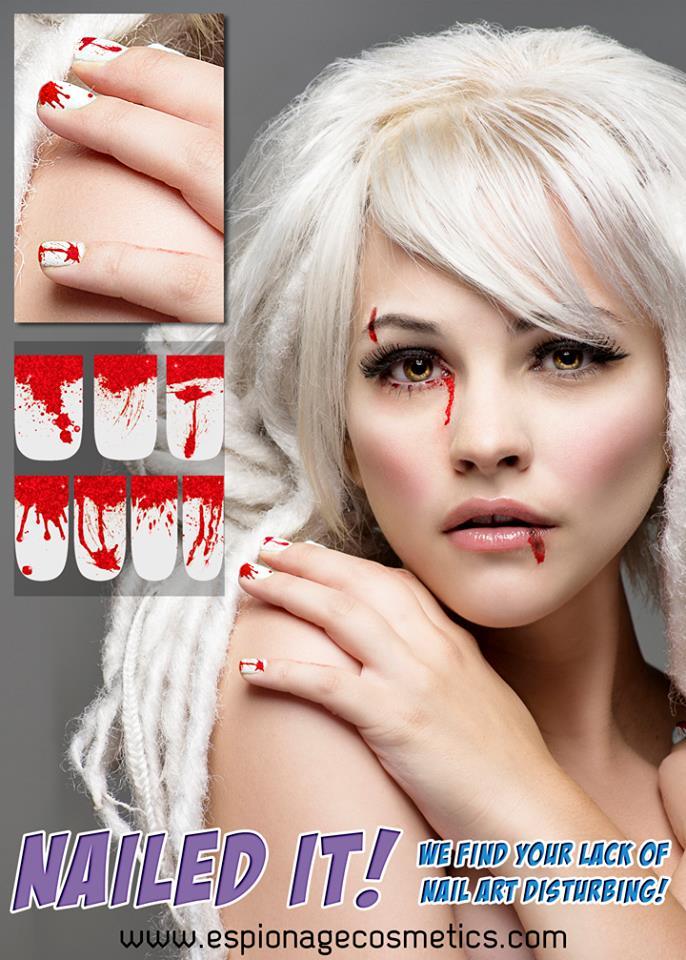 Photos via Espionage Cosmetics/Kickstarter